Pelican Brewing to Release Bird-Day Volume III in Collaboration with Jason Schoneman of Steel Toe Brewing
|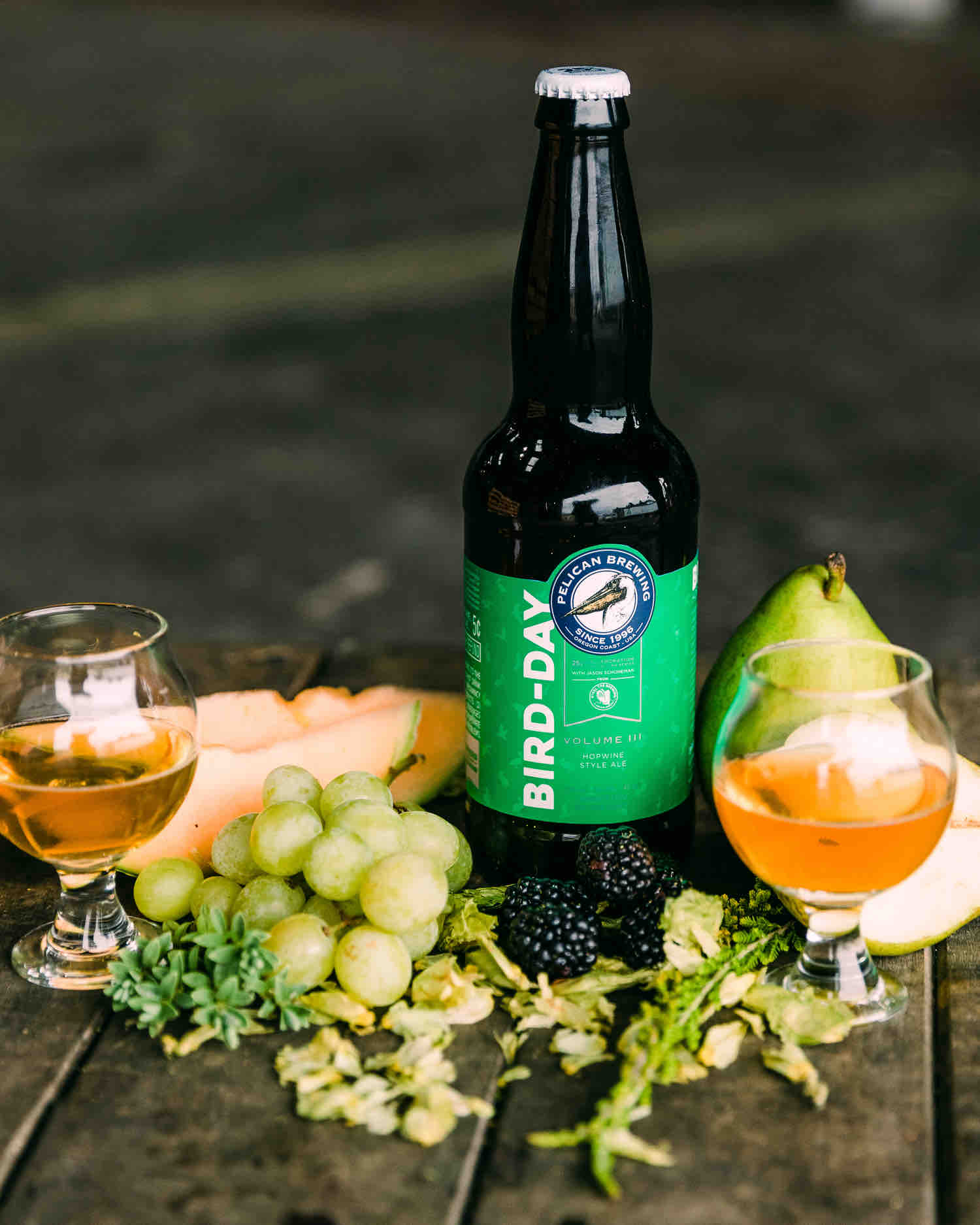 This year has been a pretty special one for Pelican Brewing Company along the scenic Oregon Coast as it has been celebrating its 25th Anniversary all year long. Part of this celebration is the four-part Bird-Day Beer Series that brings back alumni from Pelican's brewhouse.
The third beer in this series, Bird-Day Volume III is now hitting store shelves. For this collaboration, Pelican brewmaster Darron Welch reached out to Pelican alum Jason Schoneman of Steel Toe Brewing on the new Hopwine Ale. This triple dry-hopped sparkling ale delivers the alcohol strength of wine with aromas of berries and pear coupled with vibrant, intense hop characters from three different hop varieties.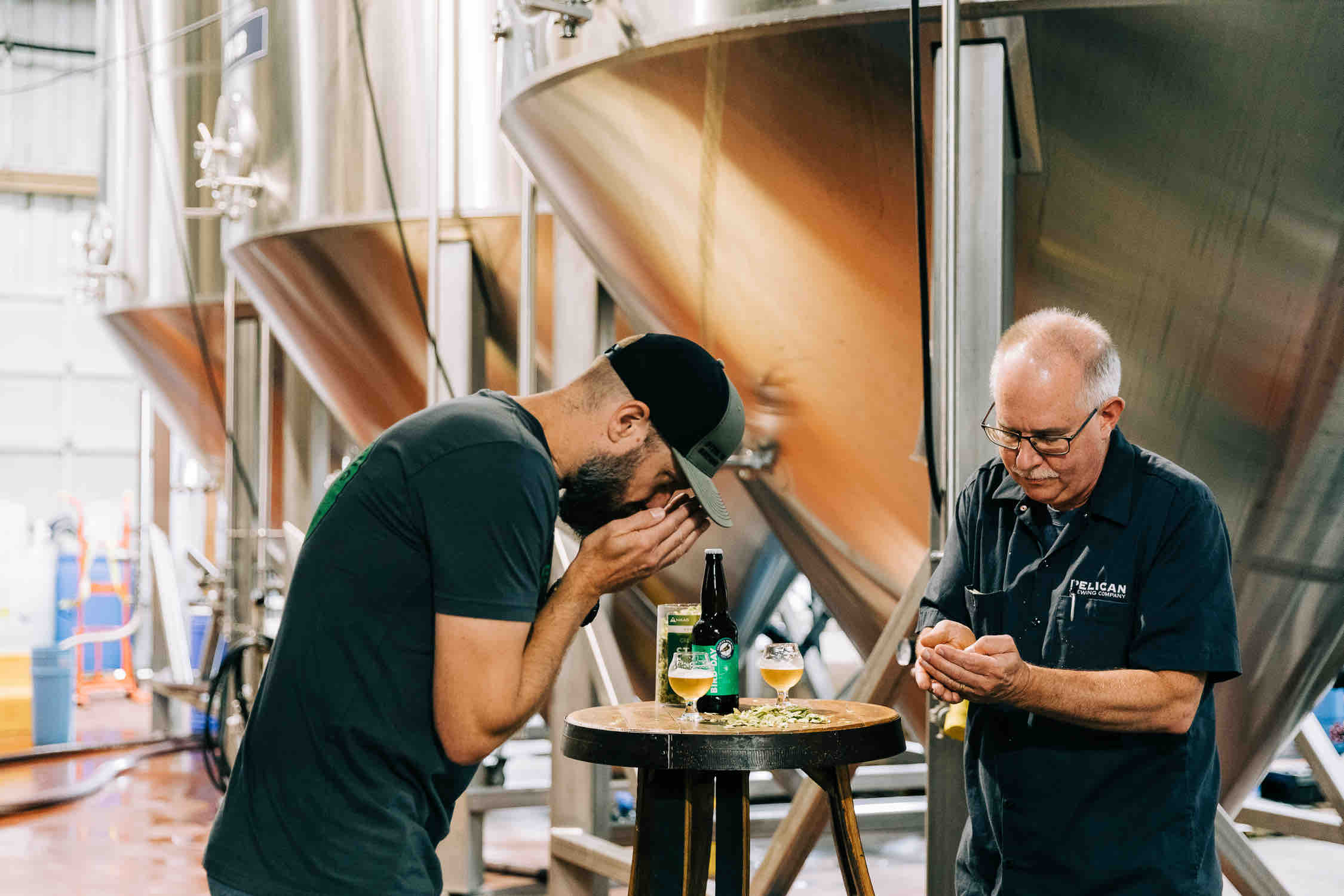 "From the moment he came to work at Pelican, Jason had an insatiable desire to learn everything he could about brewing" said Welch, in a statement. "That passion for everything that is great about brewing is what has transformed a pipe dream into the reality of Steel Toe Brewing today.  Jason and his team make fabulous beer and I'm so proud to count him as one of our alums!"
Just as with the first two releases, Bird-Day Volume I with Whitney Burnside and Bird-Day Volume II with Ben Love, Schoneman is another Pelican alum that began his brewing career on the Oregon Coast at Pelican.
"After graduating from the World Brewing Academy in 2005, I lived in Omaha, Nebraska, and came across a role at Pelican Brewing in a tiny coastal town in Oregon," said Schoneman, in a statement. "I flew out, fell in love with the coast and the brewery, and moved out to Pacific City for the next four years. Pelican is where my career started where I learned how to create beer the right way and learn from a small, dedicated, and innovative team of brewers."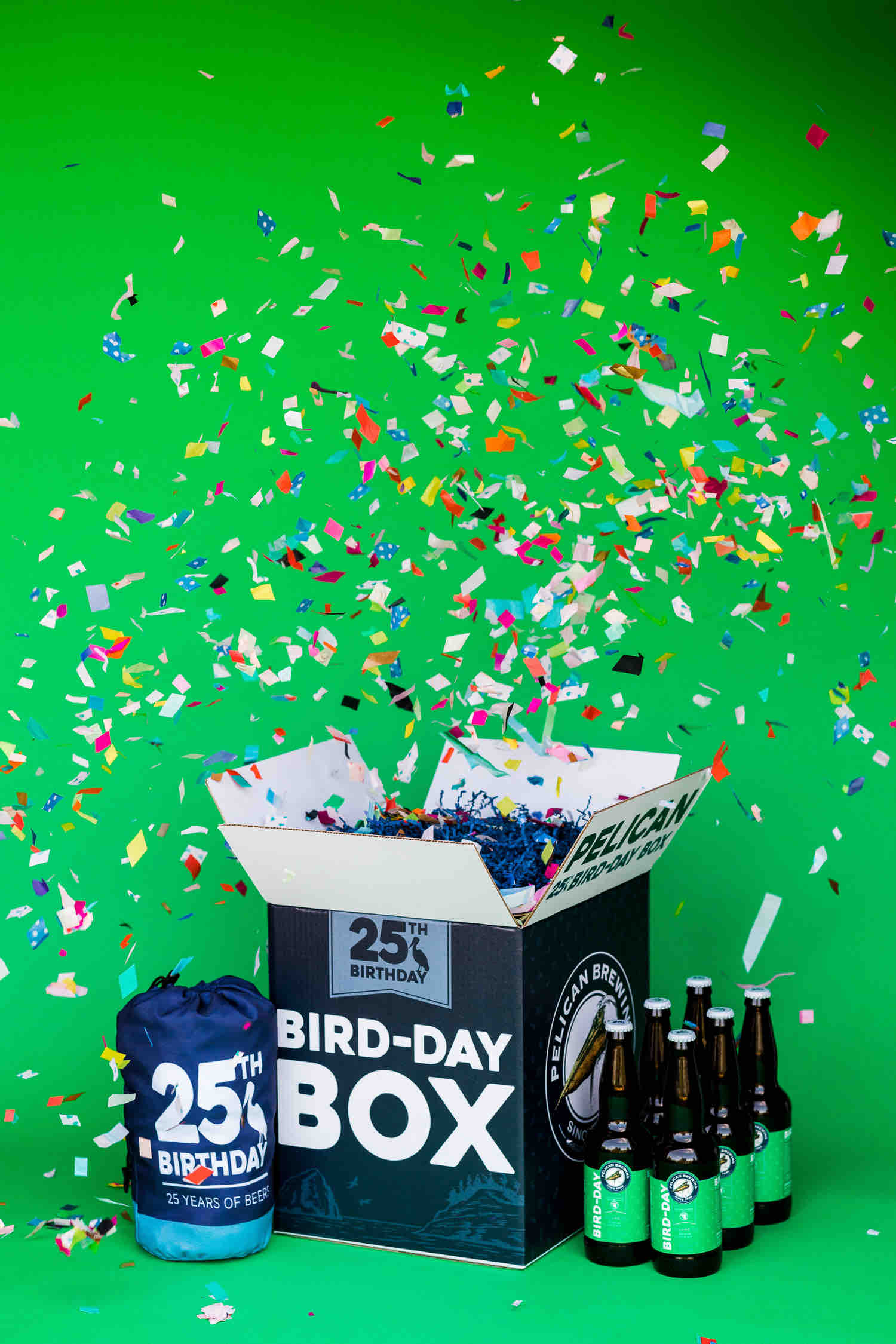 In brewing Bird-Day Volume III, Welch and Schoneman set out to create a new style of beer that brought together the strength of a Barleywine with fruity hop character, a low bitterness level and a crisp finish for maximum drinkability. Similar to a dry white wine, this Hopwine is said to be lighter in body and focuses on a refreshing character in spite of the substantial alcohol level.
Welch and Schoneman accomplished this feat by designing a triple dry hop process that introduces the three different hop varieties into the fermenter at three different intervals, creating a flavorful, aromatic beer without the driving bitterness. Bird Day Volume III sits at a bold 10% ABV and 45 IBUs.
"Being able to brew at Pelican was quite an honor," said Schoneman, in a statement. "Many of the brewers that mentored under Darron went on to do great things, haver their own breweries and to be part of that group is really special!"
Bird-Day Volume III is now available in 500mL bottles at your local bottle shop, on draft at Pelican brewpubs, and through Pelican's beer subscription service called the Bird-Day Box. Look for Bird Day Volume IV, a collaboration with former Pelican brewer Hutch Kugeman of Brooklyn Brewery, debuting in the next few months to close out the series.