Pike Brewing Reformulates Its Pike IPA
|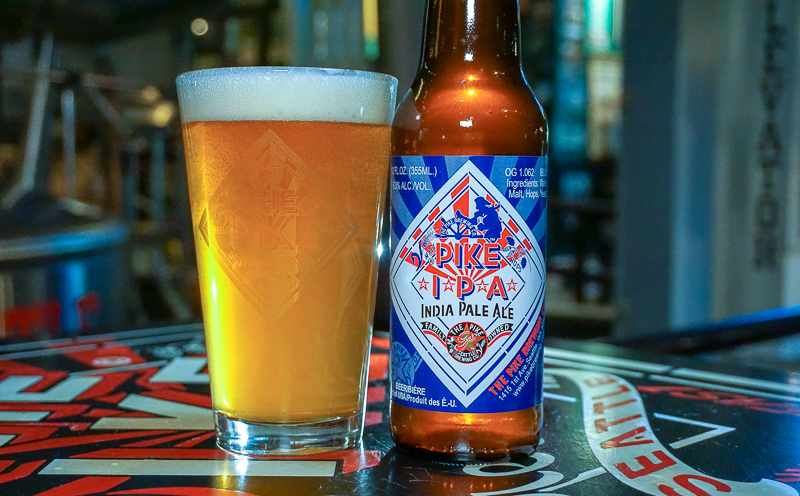 Creativity is key to staying at the forefront in today's craft beer market. Being creative and innovative can be a challenge to some of the more tenured breweries. Some brewers get a bit complacent as years go by and in doing so can begin to loose market share to the new comers in the brewing industry.
One such brewery that is beginning to become a bit more innovating is Pike Brewing. With its roots dating back to 1989 in Seattle at Pike Place Public Market, a few of its core lineup of beers needs to be updated to meet the contemporary palate. Pike has now released an updated version of its classic Pike IPA to bring more of today's vibrant, hoppy flavors and a lighter body to this easy drinking IPA.
Back in 1990 Pike IPA was first introduced by then brewer, Fal Allen, who is now at Anderson Valley Brewing in Boonville, California. Pike IPA went on to become a hop forward beer that turned people onto the once forgotten India Pale Ale. Since its introduction, Pike IPA has accolades from Roger Protz naming it as one of '300 beers to try before you die' and also "one of five best IPAs in U.S."
Now under the guidance of Head Brewer Art Dixon, Pike Brewing has reformulated its iconic Pike IPA. In doing so he kept everything you count on in Pike IPA, like its incredible balance and drinkability, while modernizing the recipe to brighten the beer's body and rev-up its tropical and stone fruit hop flavors. Piney, citrus and fresh Citra, Cascade and Mosaic hop flavors artfully mix with a clean and light malt base in the refreshed Pike IPA, which is available year-round in 12 oz. bottles and on draft.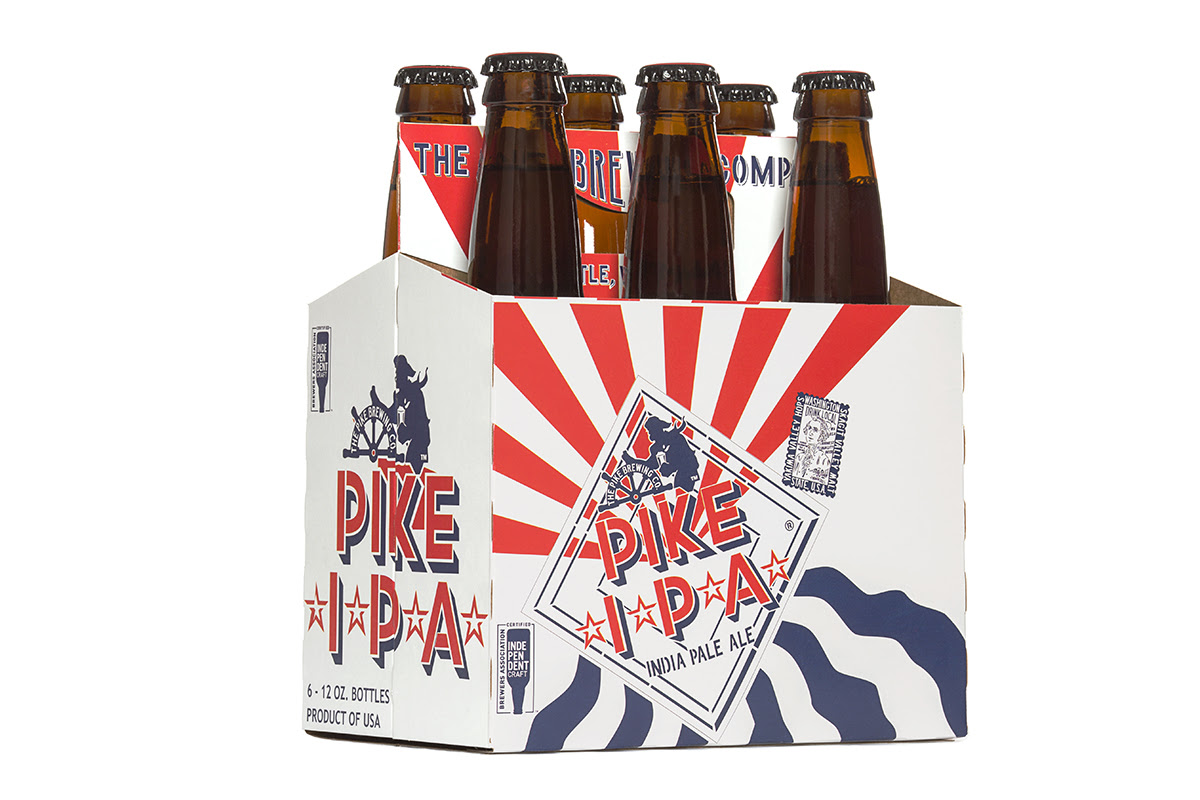 Pike IPA Stats:
MALT VARIETIES: Pilsner, Munich, Carapils, Aromatic, Malted Wheat
HOP VARIETIES: Cascade, Centennial, Summit, Citra. Dry hopped with Mosaic.
ABV 6.0%       
IBU 46
OG 1.062     
°L = 3
Pike IPA is now available at the brewery's two restaurants, The Pike Pub and Tankard & Tun, in downtown Seattle, on tap at Puget Sound area bars and restaurants and in 12 oz. bottles at local retailers.