PINTS: Flagship on the River – A Historic Look at Deschutes Brewery
|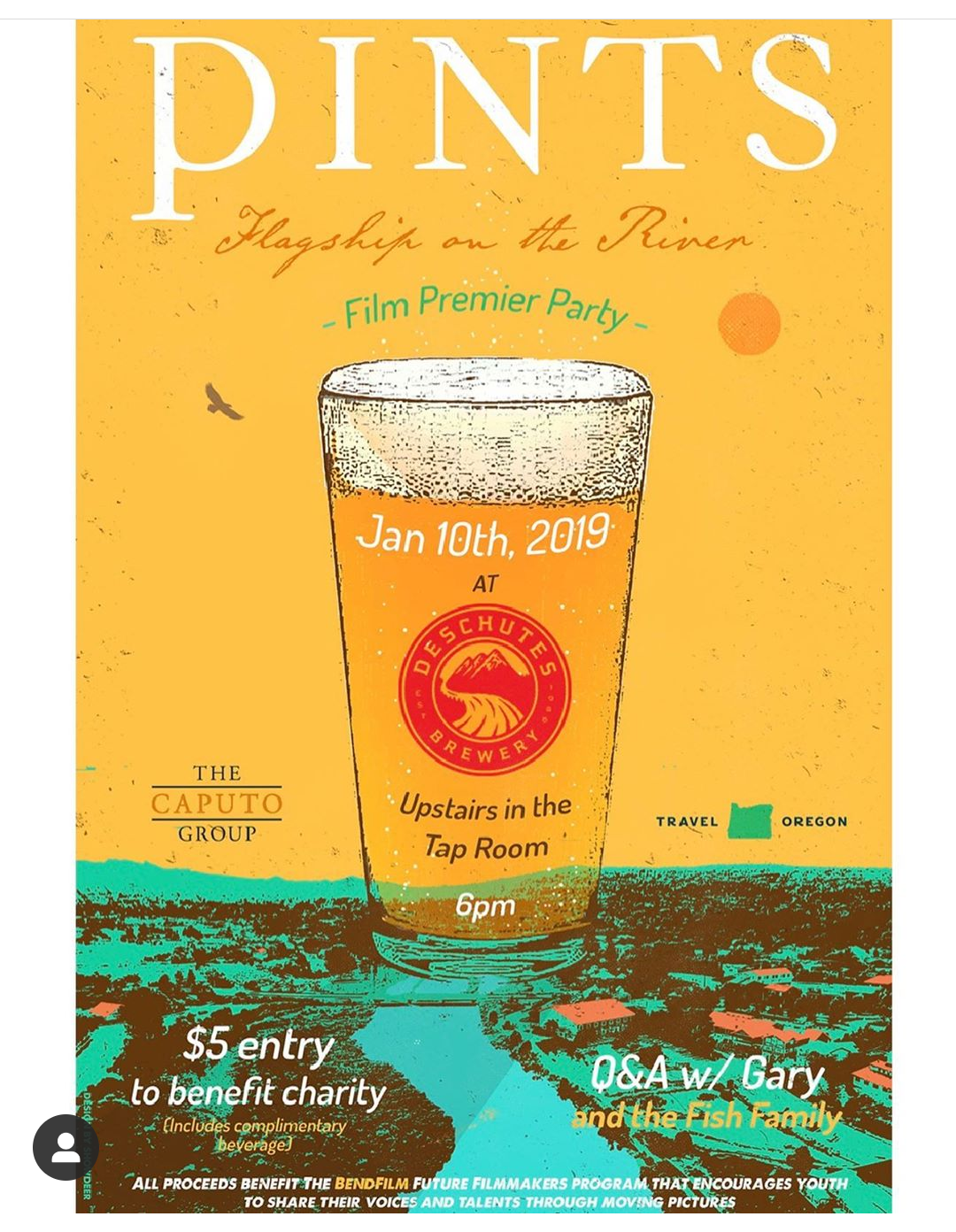 Nearly 32 years ago, Gary Fish opened Deschutes Brewery in the economically declining town of Bend, Oregon. Formerly a mill town in the high desert, Bend was much different than the town we know today. Fish took a chance and opened a brewpub in downtown Bend. Now three decades later Deschutes Brewery is one of the most well-known craft brewers in the land.
Tonight, the story of Deschutes will be told at the premiere of the film, PINTS: Flagship on the River. The film's debut will take place at the Deschutes Brewery Bend Public House on Friday, January 10th beginning at 6:00pm. This event will feature a Q&A with Gary Fish along with complimentary beverages.
This is the second episode of PINTS after it featured a short film on Terminal Gravity Brewing last year. PINTS: Flagship On the River examines Deschutes Brewery's bold beginnings in a depressed logging town as founder Gary Fish recounts the brewery's early days. The film features interviews with influential brewery figures, long-time Bend residents, and leaders in Oregon's craft beer community. This film also offers both insights into the people and place that built Deschutes, while also shedding light on the changing face of craft brewing as a whole.
UPDATED 2-14-2020: Here is the entire episode of PINTS: Flagship on the River
Entry is $5.00 for those 13 years of age and up. For those under 13, entry is free. All proceeds from the event will go to BendFilm. Advance tickets can be purchased by clicking here.
As of now there is no Portland premiere scheduled. It would be great if they could do one at the Deschutes Brewery Portland Public House but as of today there are no plans. That said, PINTS: Flagship on the River will be able to be streamed online in the future.
Deschutes Brewery Bend Public House
1044 NW Bond Street
Bend, OR 97703