Sierra Nevada Brewing Announces its 2020 Beer Release Calendar
|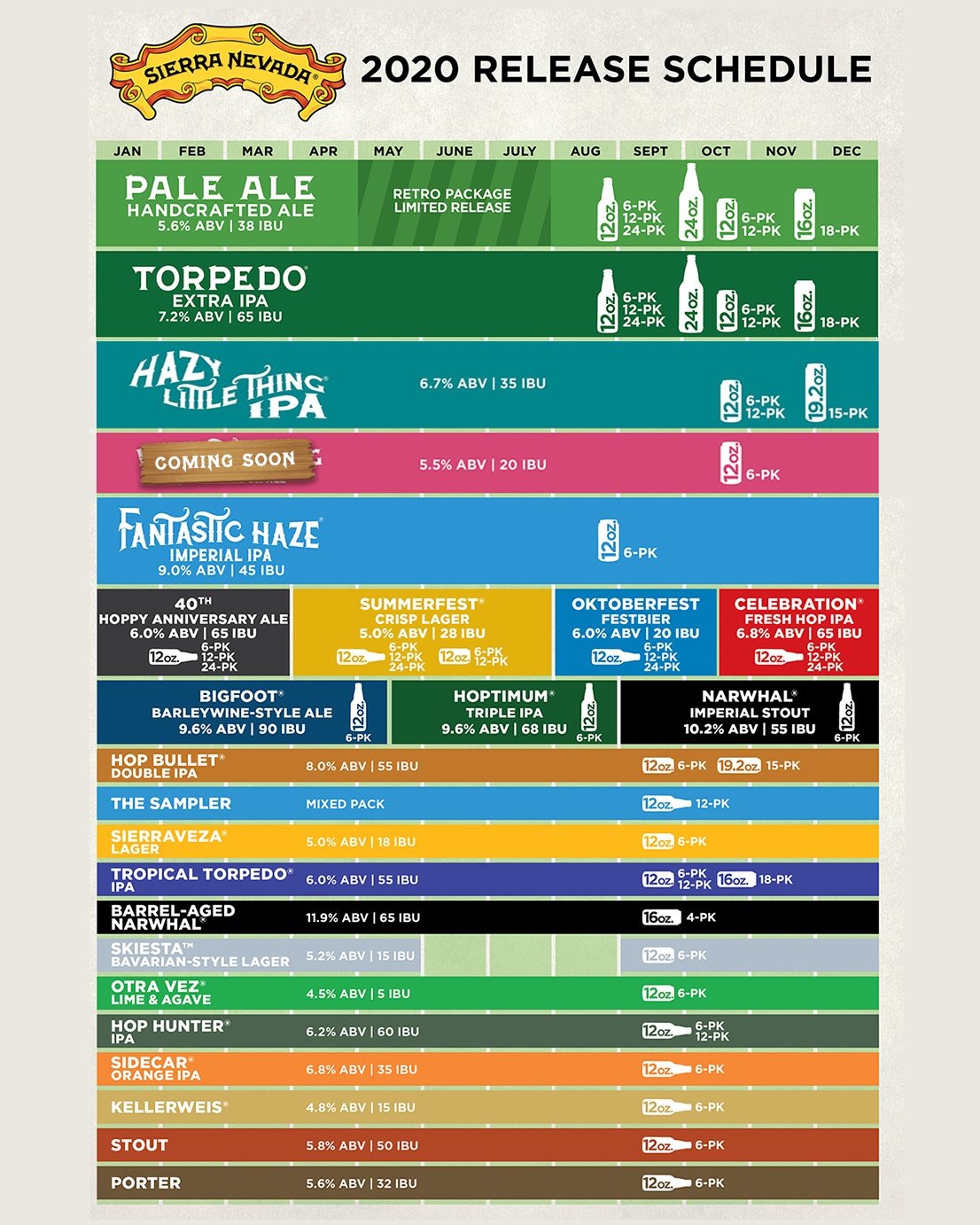 One of the original and quite possibly most beloved craft breweries celebrates its 40th anniversary this year. As we enter 2020, Sierra Nevada Brewing has a big year planned for its 40th year in business and the brewer has announced its 2020 Beer Release Calendar for its packaged beer that's brewed in Chico, California and Mills River, North Carolina.
Its most well-known beer, Pale Ale leads the year-round offerings that will be packaged in various package sizes. Joining Pale Ale in 12oz bottles and cans, 16oz cans, and 24oz bottles is Torpedo Extra IPA. Its hottest selling beer, Hazy Little Thing IPA returns with a new big brother, Fantastic Haze Imperial IPA that sits at 9.0% ABV and 45 IBUs. There will also be an unannounced year-round beer that'll join these four other widely available beers.
Other year-round beers include Hop Bullet Double IPA, Sierraveza Lager, Tropical Torpedo IPA, Barrel-Aged Narwhal, Otra Vez Lime & Agave, Hop Hunter IPA, Sidecar Orange IPA, Kellerweis, Stout, and Porter. These offerings will see more limited availability but will be produced year-round by Sierra Nevada. Another newer beer, Skiesta Bavarian-Style Lager will see its availability nearly year-round from September – May.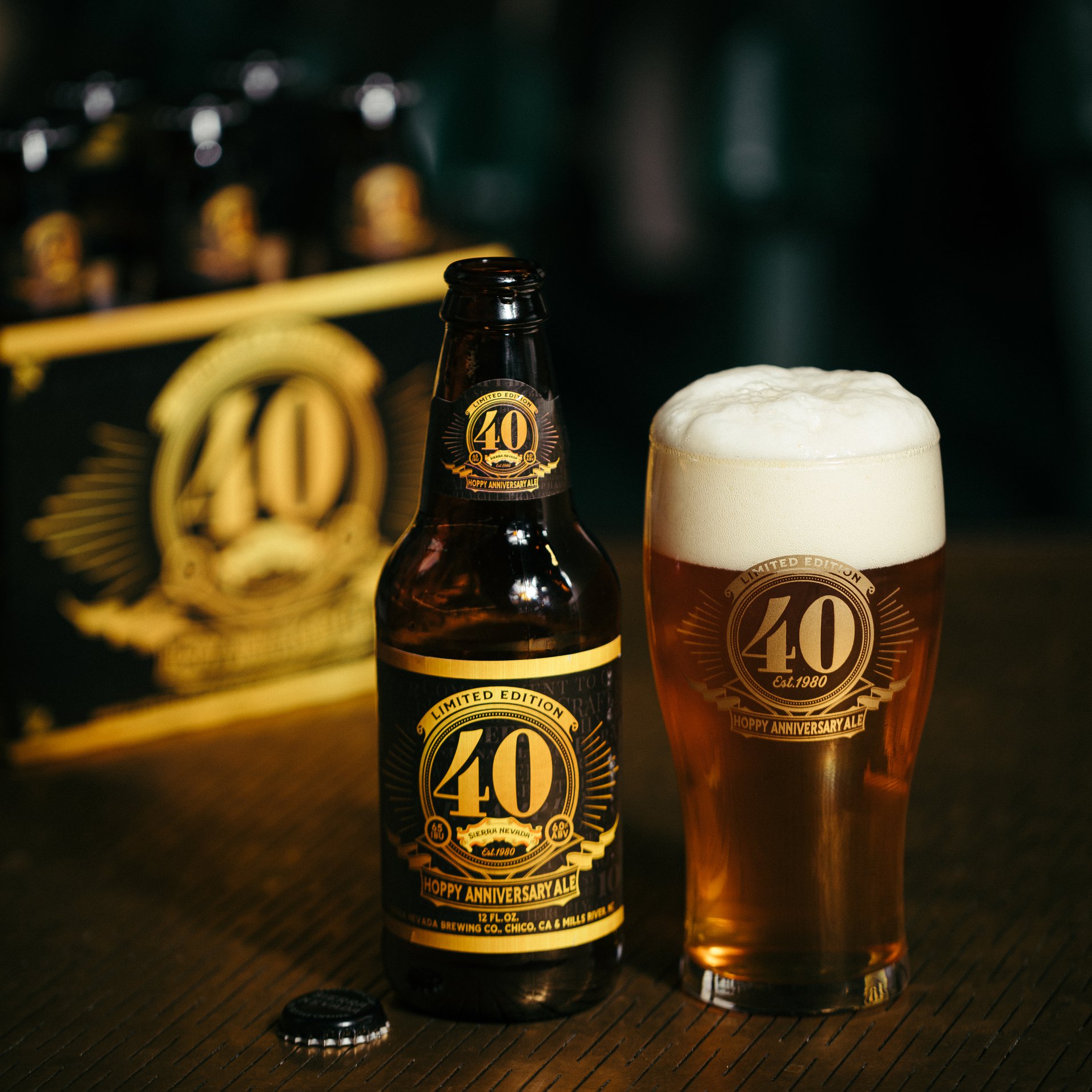 But it's not just year-round releases in 2020 for Sierra Nevada Brewing. The 40-year-old brewery kicked off the new decade with the release of its 40th Hoppy Anniversary Ale that will be available through March. Summerfest Crisp Lager will follow from April – July, then Oktoberfest Festbier from August – October, and Celebration Fresh Hop IPA from October – December.
When it comes to big, bold beer, Sierra Nevada will release Bigfoot Barleywine-Style Ale from January – May; Hoptimum Triple IPA from May – August; and Narwhal Imperial Stout from September – December.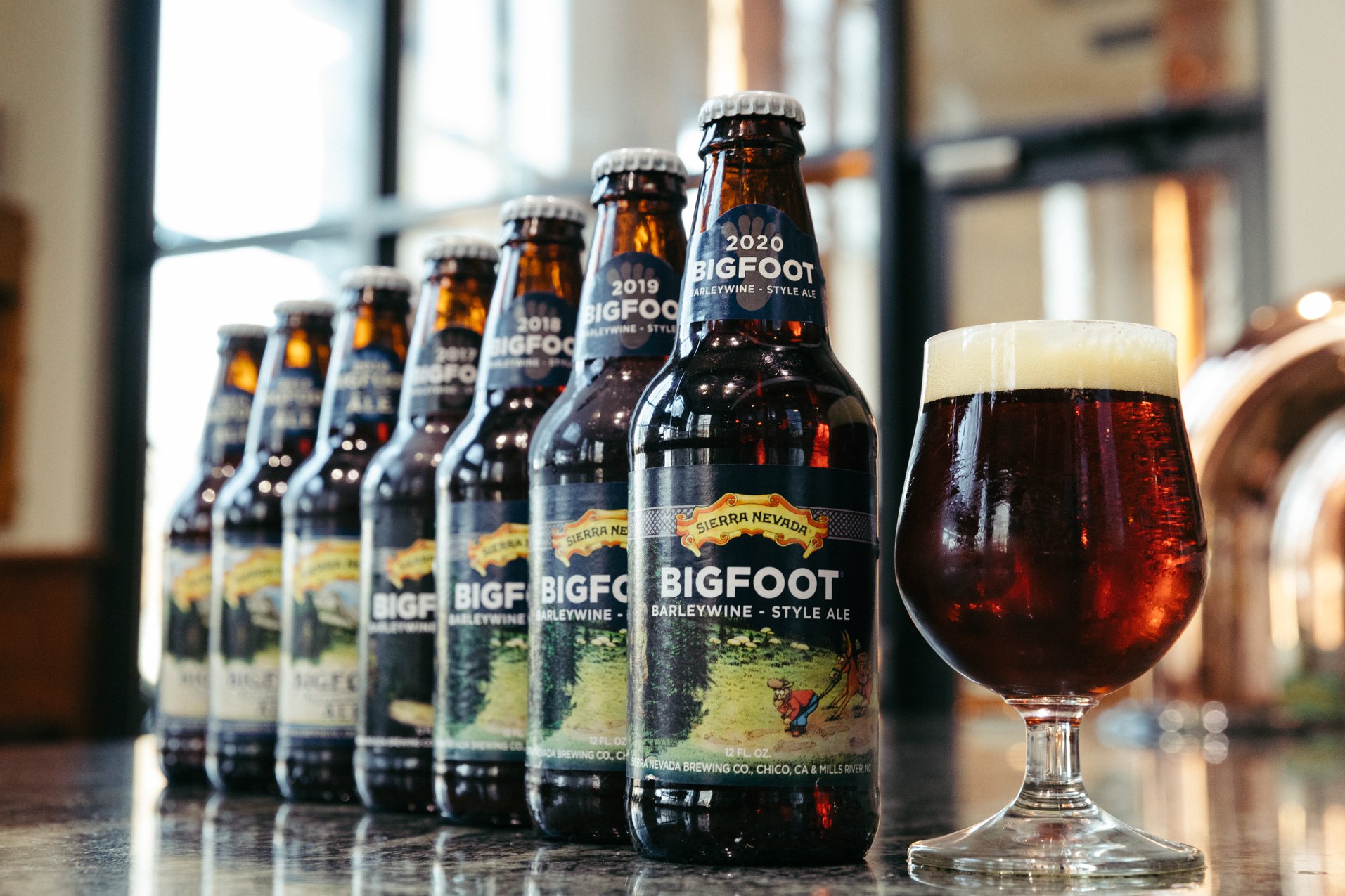 These are just the tip of the iceberg when it truly comes to the beers that will be produced by Sierra Nevada in 2020. The brewer will surely release a few more offerings that will honor its 40 year heritage.
To locate a beer brewed by Sierra Nevada you can use the brewery's Beer Locator to assist you.