Turning 25 Years Old This Year? Pelican Brewing Will Gift You a 6-Pack of Kiwanda Cream Ale
|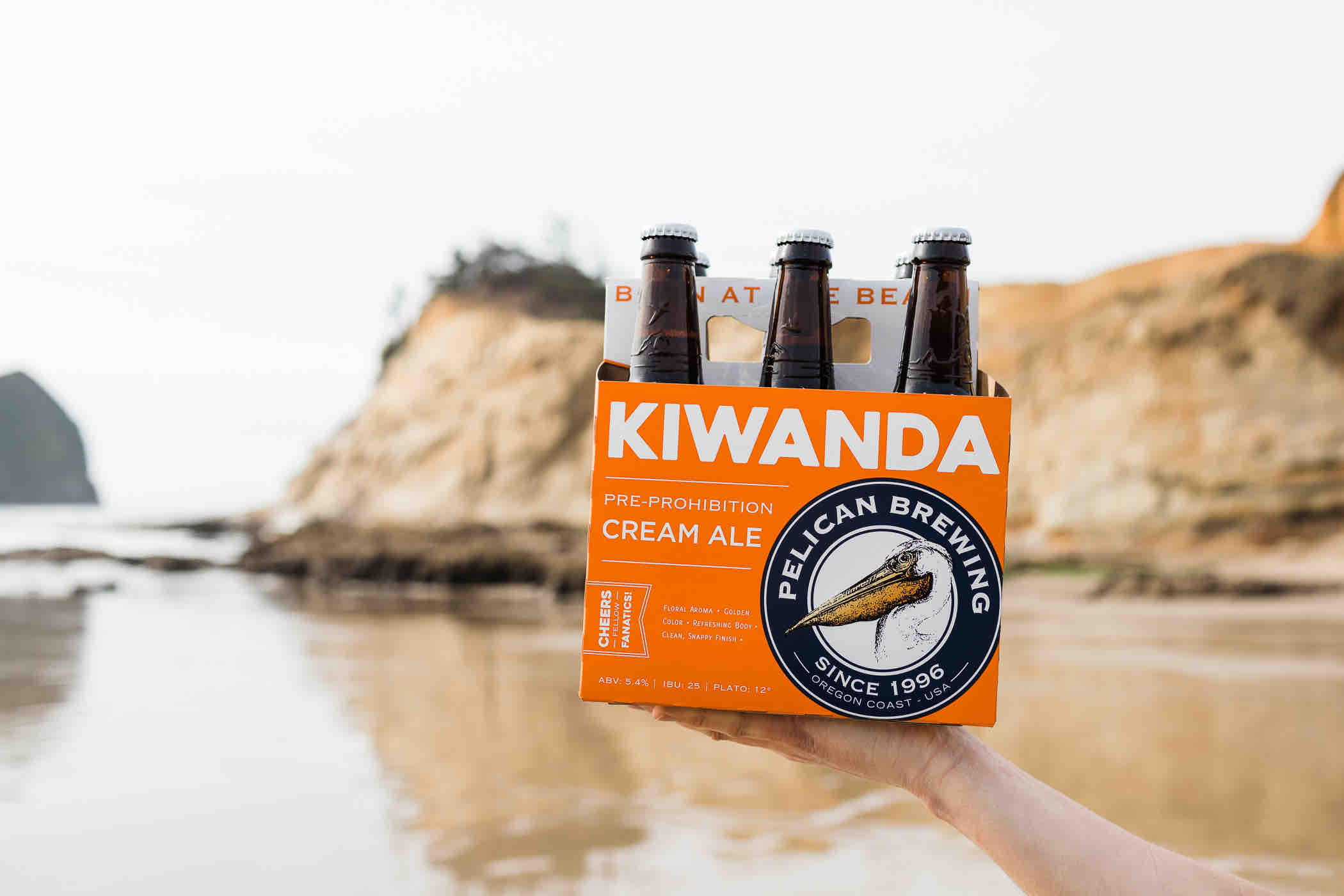 As Pelican Brewing celebrates 25 years in 2021, the Oregon coastal brewery is offering a free 6-pack and pint of its flagship beer, Kiwanda Cream Ale, for those that are also turning 25 years old.
Pelican is inviting its fellow 25-year old's all year long with a grocery store rebate program and a free pint at one of Pelican's three coastal brewpubs. The rebate program is open to anyone who turns 25 in 2021 and purchases a six-pack of Kiwanda Cream Ale. This offer is limited to one pint per customer and is only redeemable at one location.
"Many beers come and go in the craft beer industry, but Kiwanda Cream Ale continues to stand the test of time with its refreshing body and clean, snappy finish," said CEO Jim Prinzing of Pelican Brewing, in a statement. "It's the beer that started it all for us in 1996 and what better way than to cheers our fellow fanatics who were also born the same year with free beer."
To locate a 6-pack of Kiwanda Cream Ale or any other Pelican beer, use the brewery's Beer Finder to locate the closest location to you. Or if you're along the Oregon Coast stop by one of their three Oregon coast brewpubs located in Pacific City, Tillamook, or Cannon Beach to enjoy your free pint during your birthday month.
To submit a receipt or UPC for a rebate on the Kiwanda Cream Ale 6-pack, visit: https://pelicanbrewing.com/enter/.