33 Books Flight Decks – Next-Level Tasting Mats
|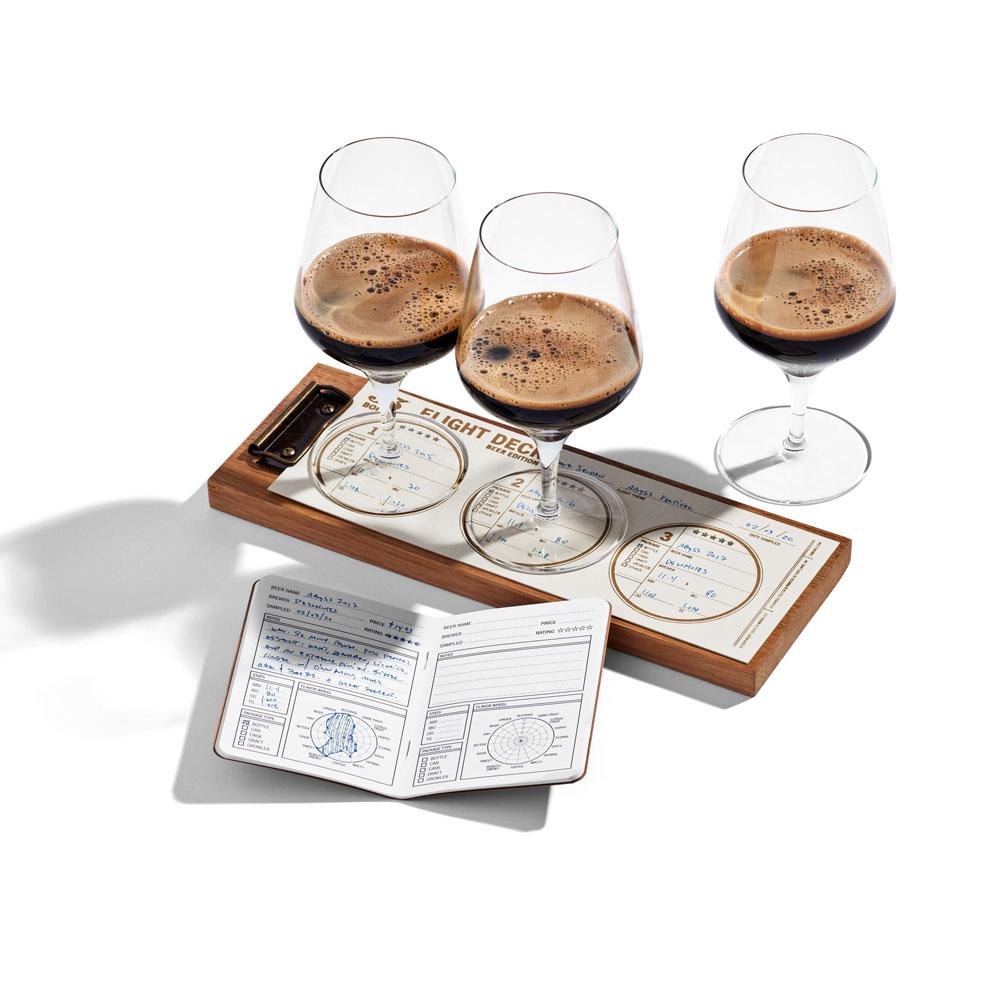 A new way to take your tasting experience to the next level has arrived with the new Flight Decks from 33 Books. These new tasting mats come from the creative mind of 33 Books founder, Dave Selden.
What began a decade ago as 33 Beers, a journal to document a tasting journey in beer, has expanded over time with many drinking related items to further your experience. The new Flight Decks will enhance this journey with decks devoted to beer, cider, whiskey and coffee that start at $18.00 each and can be purchased by clicking here.
Flight Decks are a great way to organize tasting events for professionals and novices alike, and last as scrapbook-worthy souvenirs. There are 20 cards in each deck, enough for 60 tastings of three different samples, perfect for a comparison to learn which beverages are your favorite. Cards measure 10½ x 4 inches (25 x 10 cm) and are printed on an extremely heavy and absorbent, 100% recycled coaster stock.
From using the new Flight Decks, one can lead a tasting experience in multiple ways. You can train and expand your palate, host a vertical tasting, compare and contrast and can even replace the need of three coasters during your drinking journey.
Flight Decks work great on any solid surface, but for a truly elevated experience, add a Flight Board to your order. Flight Boards enhance both portability and presentation. 33 Books offer two options, handmade by Selden. Choose from hand-rubbed, orchard-salvage Oregon Black Walnut or upcycled boards made from used bourbon and/or wine barrels. Boards measure 12″ x 4 ½" x ⅝" (30.5 x 11.5 x 1.5 cm) and have a handy clip to attach your Flight Deck.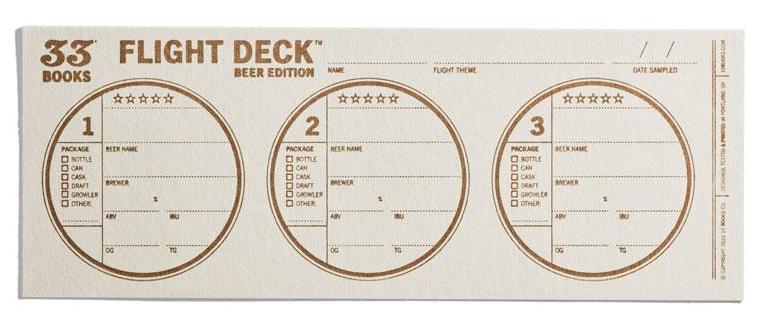 To learn more about the new Flight Decks join Dave Selden this evening, October 20th at 6:00pm PST as he will host a live Flight Deck demo. Just tune into the @33BooksCo Instagram for a live Scotch tasting with fellow Portlandian, Margarett Waterbury. She's a whisky wunderkind and will share all kinds of great info as we taste three whiskies together and talk about her new book.