BRWBOX Holiday Craft Beer Calendar – A Beer Drinkers Advent Calendar
|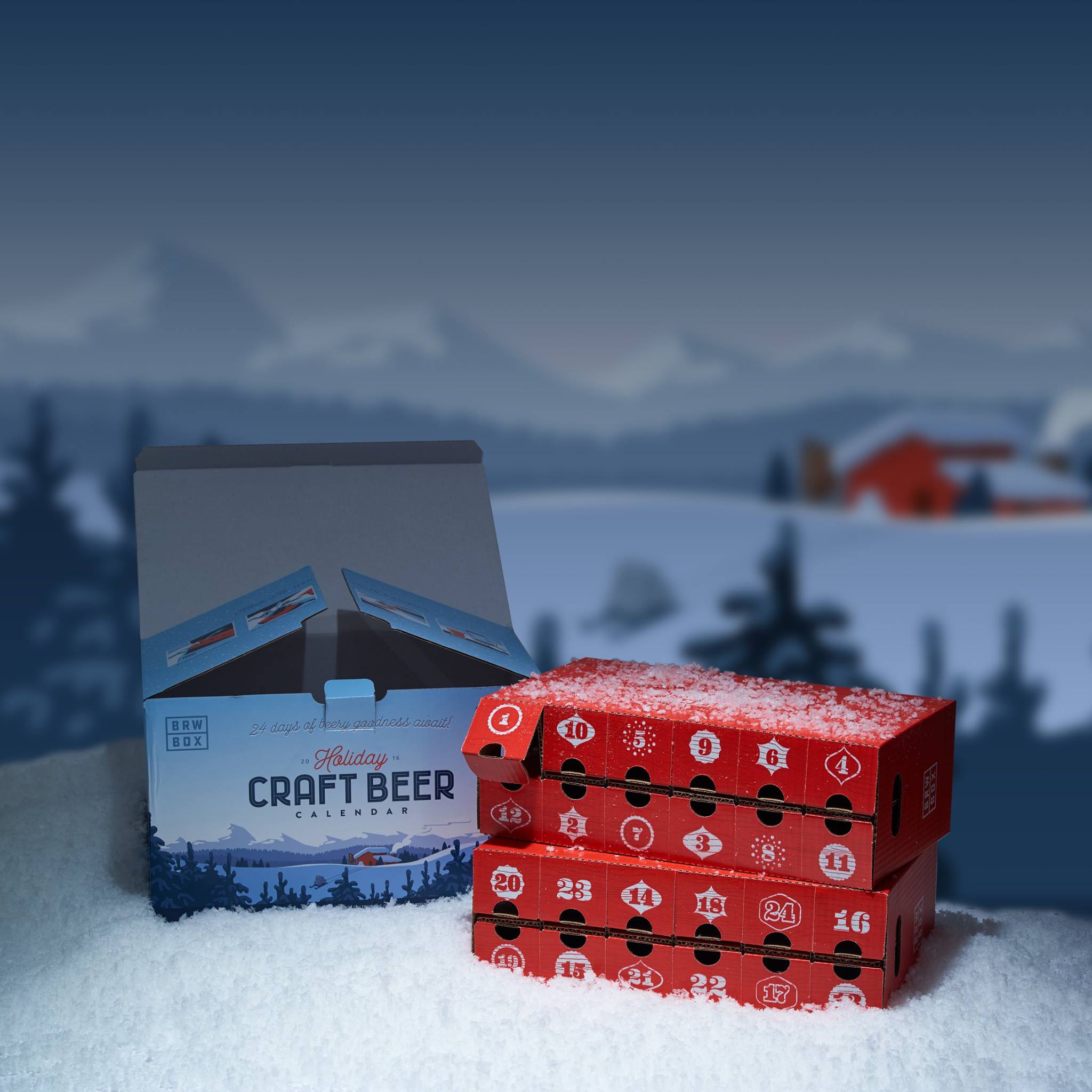 When the calendar changes to December one of our fondest memory as a kid was receiving a chocolate advent calendar to countdown the days until Christmas. Now for us adults and especially us craft beer drinkers, there's a new craft beer advent calendar with the brand new BRWBOX Holiday Craft Beer Calendar.
Inside the new BrwBox Holiday Craft Beer Calendar are 24 craft beers from Widmer Brothers Brewing, Redhook Brewery, and Kona Brewing along with two craft brands from Anheuser-Busch In Bev, Goose Island Beer Co. and Golden Road Brewing. Each day beginning on December 1st and lasting until December 24th, beer lovers open a numbered flap to reveal that day's craft beer. Purchasers will also receive bonus content online each day with additional info including recipes and videos on the craft beer of the day.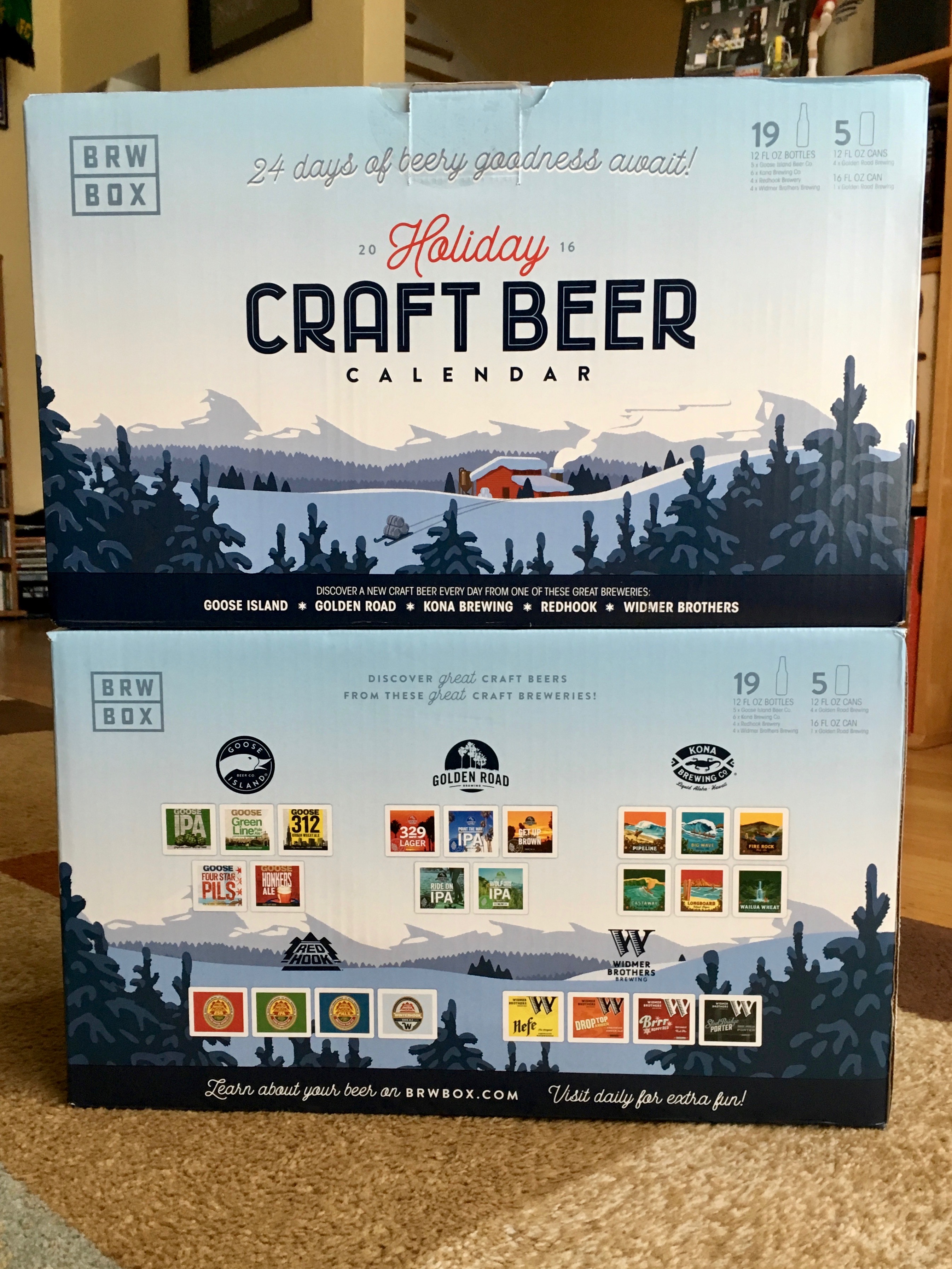 BRWBOX was an idea that came to fruition from ZX Ventures, a division of Anheuser-Busch In Bev. For the inaugural BRWBOX, they went with three brands from Craft Brew Alliance and two of A-B In Bev's solely owned craft brands. In the future they may add new styles and new craft breweries to continue to provide a fun experience for beer lovers.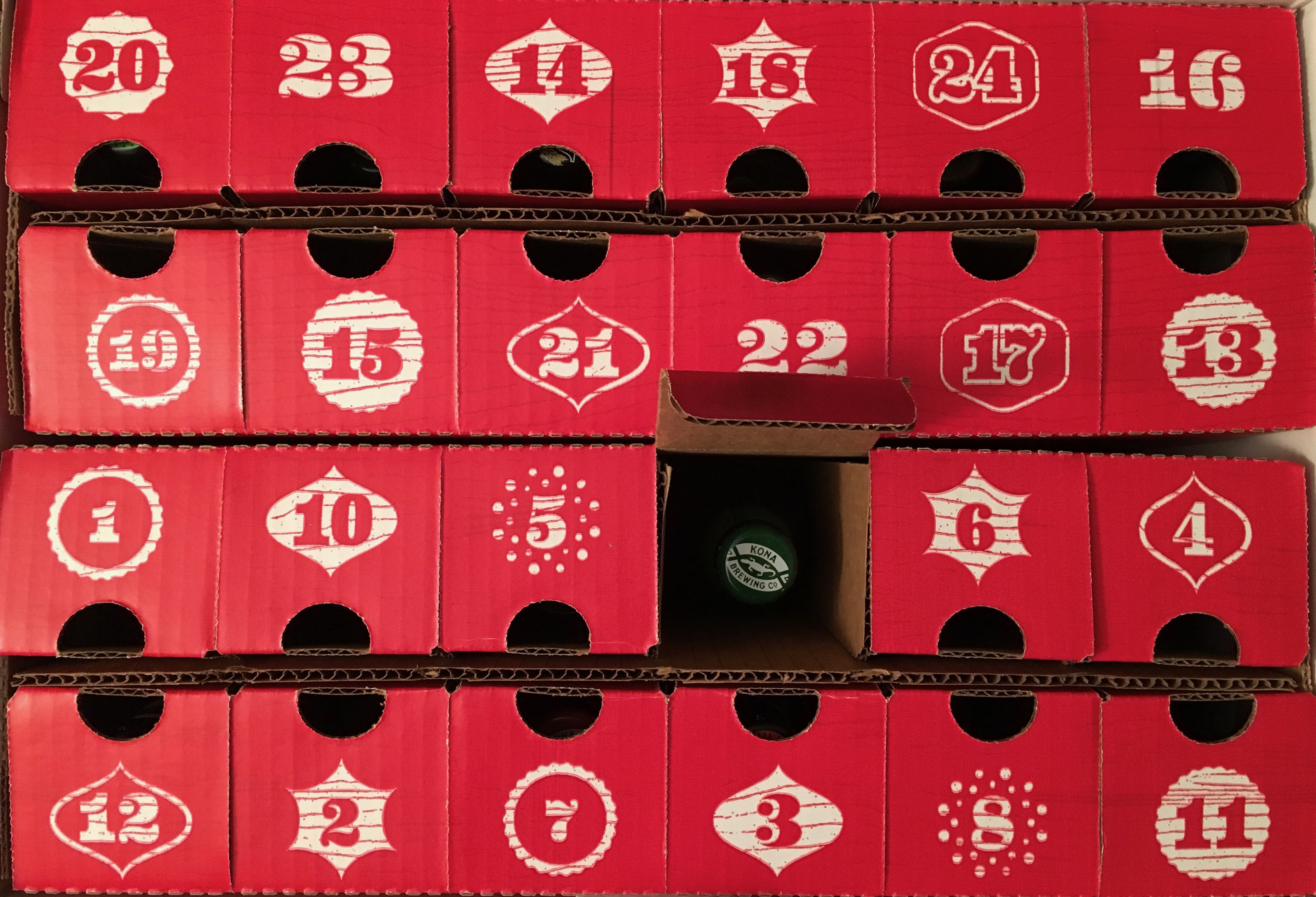 The suggested price point for the pack is a steep $59.99, and product is in stores now. Here in the Portland area it is listed at being available at various Fred Meyer, Safeway, and Albertsons locations. You can use the BRWBOX Locator but we found it not to be all that accurate so it would best to call prior to your search.