Crux Fermentation Project Announces its 2020 Beer Release Calendar + Package Refresh
|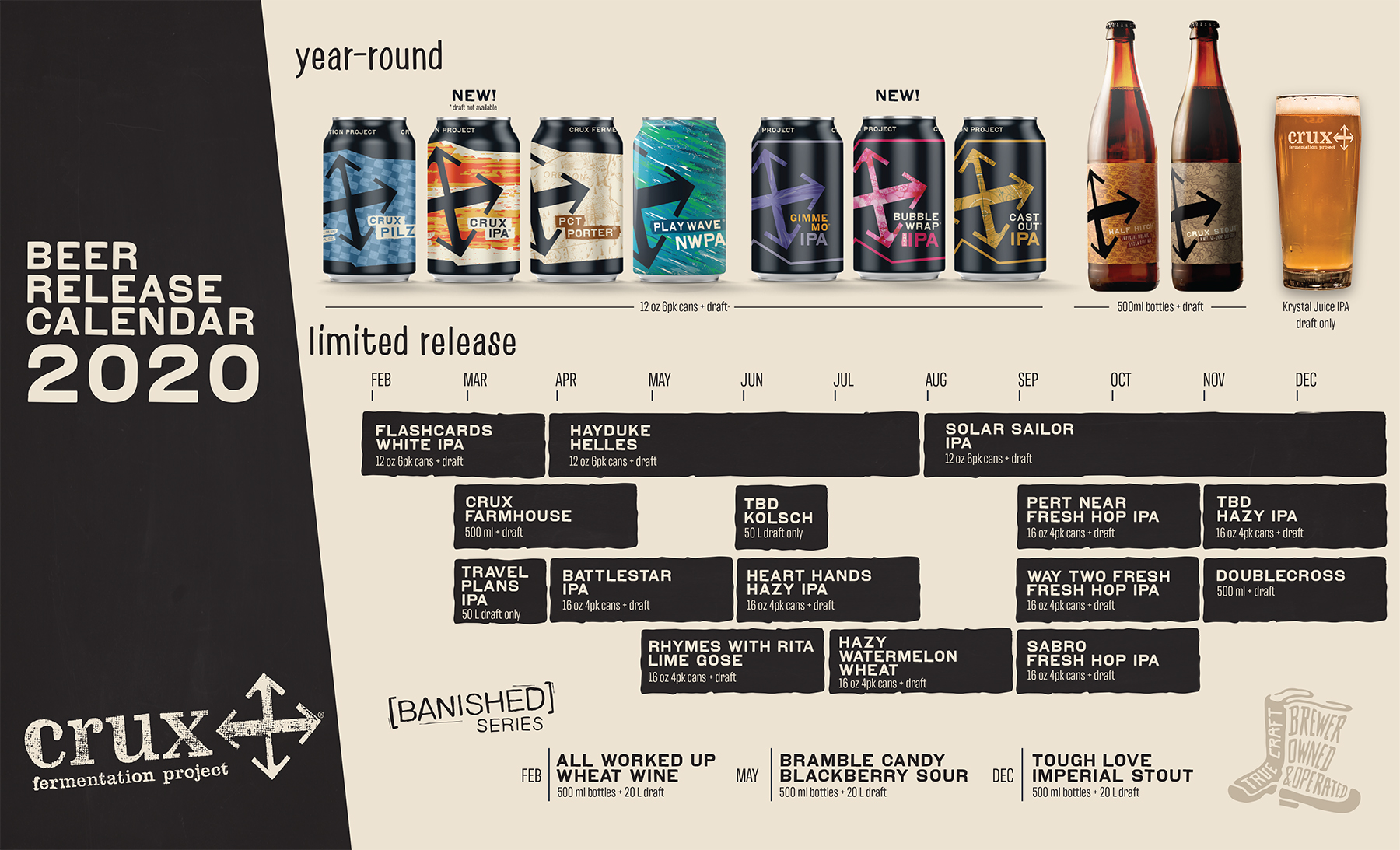 As Crux Fermentation Project enters its eight year, the Bend based brewer has announced its 2020 Beer Release Calendar. The year ahead includes a few new Year-Round beers, a handful of Limited Release beers and of course its [BANSISHED] Series.
The 2020 year-round lineup includes the new Crux IPA and Bubble Wrap IPA. Joining these two new beers in 12oz cans are Crux Pils, PCT Porter, Play Wave NWPA, Gimme Mo IPA, and Cast Out IPA. Also available year-round are Half Hitch Imperial Mosaic IPA and Crux Stout, both in 500mL bottles and Krystal Juice IPA only available on draft.
The New Year also brought a new packaging refresh for the brewery's packaging. Crux's year-round beers will be packaged in matte black cans with custom die-cut labels that create a sharp look while it keeps the brewery from stocking pallets upon pallets of seven different cans.
Here are brewery descriptions on its new Crux IPA and [BANISHED] All Worked Up.
Crux IPA
An Everyday India Pale Ale
5.8% ABV    50 IBUs
Consider Crux IPA your go-to for good times done right. Low on bitterness and high on drinkability, this everyday IPA boasts a deliciously dank dose of whole flower CTZ hops with a touch of Galaxy, Mosaic, and Comet for a perfectly juicy finish that's pure, hoppy refreshment. Keep this new classic close, it'll never let you down.
Six-packs of Crux IPA are already on the shelf and will be available year-round.
[BANISHED] All Worked Up
Barrel-Aged Wheatwine Ale
12.5% ABV
There's no substitute for brewing things right, and the six months of patience as this rare breed blossomed in the barrel was the least of our endeavors to deliver this no-frills interpretation of an American wheatwine. This labor-intensive strong ale delivers delicate notes of candied fruit, caramel, and vanilla with a well-rounded mouthfeel worth getting all worked up over.
Our first of two new [BANISHED] Series beers coming out this year, All Worked Up is available now in 500ml wax-dipped bottles. Only 200 cases were produced.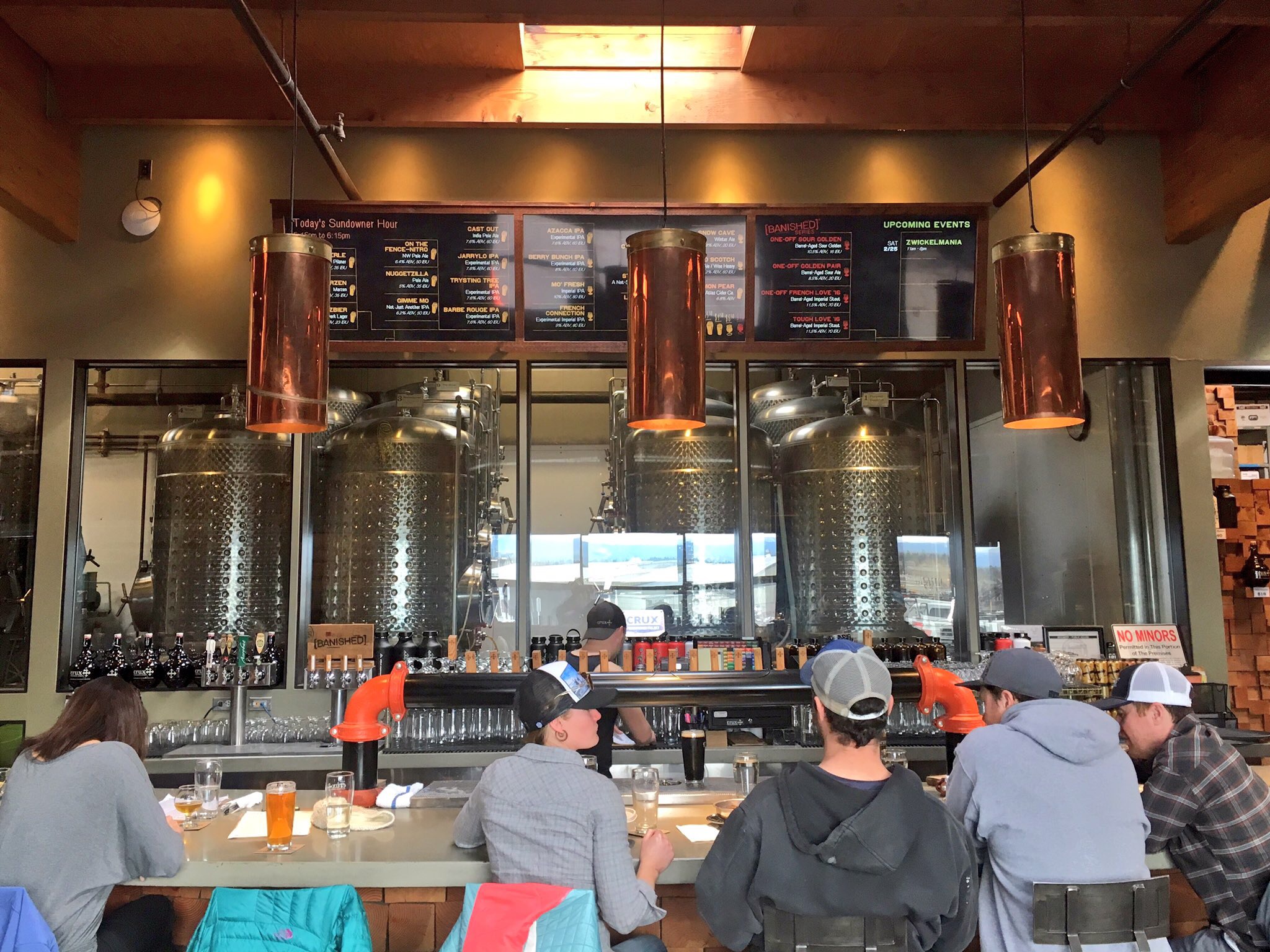 Crux Fermentation Brewing distributes its beers throughout Oregon, Washington, and Southern Idaho with a sprinkling from time to time in Northern California.