Georgia Boot Launches New Boots Designed for Brewermasters
|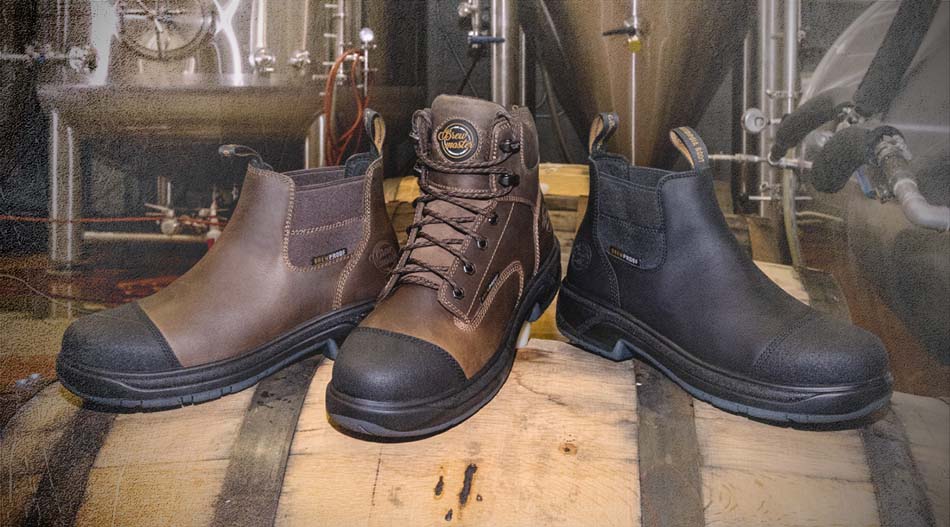 Being a brewer means is a demanding and physical occupation and one that means you'll be on your feet in harsh conditions for an extended period. To help prolong this career, a solid foundation for your feet is extremely important and there's a new work footwear line designed specifically for the professional brewer.
The new Brewmaster Collection comes from Georgia Boot, an American work footwear company based in Nelsonville, Ohio. As a division of Rocky Brands, Georgia Boot has been making quality footwear for over 75 years.
The Brewmaster collection, available now at GeorgiaBoot.com, has been designed and crafted with input from brewmasters and delivers two important features for the brewing community: safety and sustainability. On top of these two important features, these boots are very comfortable. Plus, to help launch this new line, Georgia Boot is willing to send a brewmaster a free pair!
Constructed from premium full-grain SPR™ leather, the Brewmaster boots offer better resistance against the breakdowns caused by chemical contact and the cracking that results from frequent wetting and drying of the leather. Additional safety features include the Georgia Waterproof System, a TecTuff toe for abrasion resistance, and the Ergo-Fit composite safety toe designed to match the contours of the foot.
Sustainability features include the AMP X-Lite BLOOM foam insole made from harvested algae biomas, ISA TanTec™ leather processes that reduce water and electricity use, and the Georgia Waterproof membrane made from recycled materials.
Additional product features include a heat, chemical, abrasion and slip-resisting rubber outsole, a 90-degree defined heel and a fiberglass shank for sturdy dependability.
Three styles of the Brewmaster collection are available: Men's Chelsea styles in brown and black as well as a six-inch lace-up. Gore panels on the Chelsea styles make for easy on/off, and all three styles meet ASTM F2413 electrical hazard and protective toe standards.
After receiving a pair of the Brewmaster Chelsea in black, the boot is well built and very comfortable. We have been wearing the Chelsea around for the past few days, including in a brewery thorough wet floors with absolutely no slippage. We even received a compliment on the boot's appearance.
Brewmaster Specs:
Full-grain SPRTM leather upper Georgia waterproof system
TecTuff toe for abrasion resistance AMP X-Lite Insole with Bloom EVA and memory foam
90-degree defined heel
Ergo-Fit safety toe designed to match the contours of the foot
Heat, chemical, abrasion and slip- resistant rubber outsole
ASTM F2413 protective toe classification ASTM F2413 electrical hazard standard
Medium and Wide Widths
MSRP: $150-$160
Sustainability Features:
ISA TanTecTM leather reduces water and electricity use
Bloom EVA insole is made from harvested algae
Georgia Waterproof membrane is made from recycled materials
To help get these boots on the feet of brewers everywhere, Georgia Boot is offering an opportunity for breweries and brewmasters to receive on free pair of Brewmaster boots and additional discounted pairs of footwear. Details below….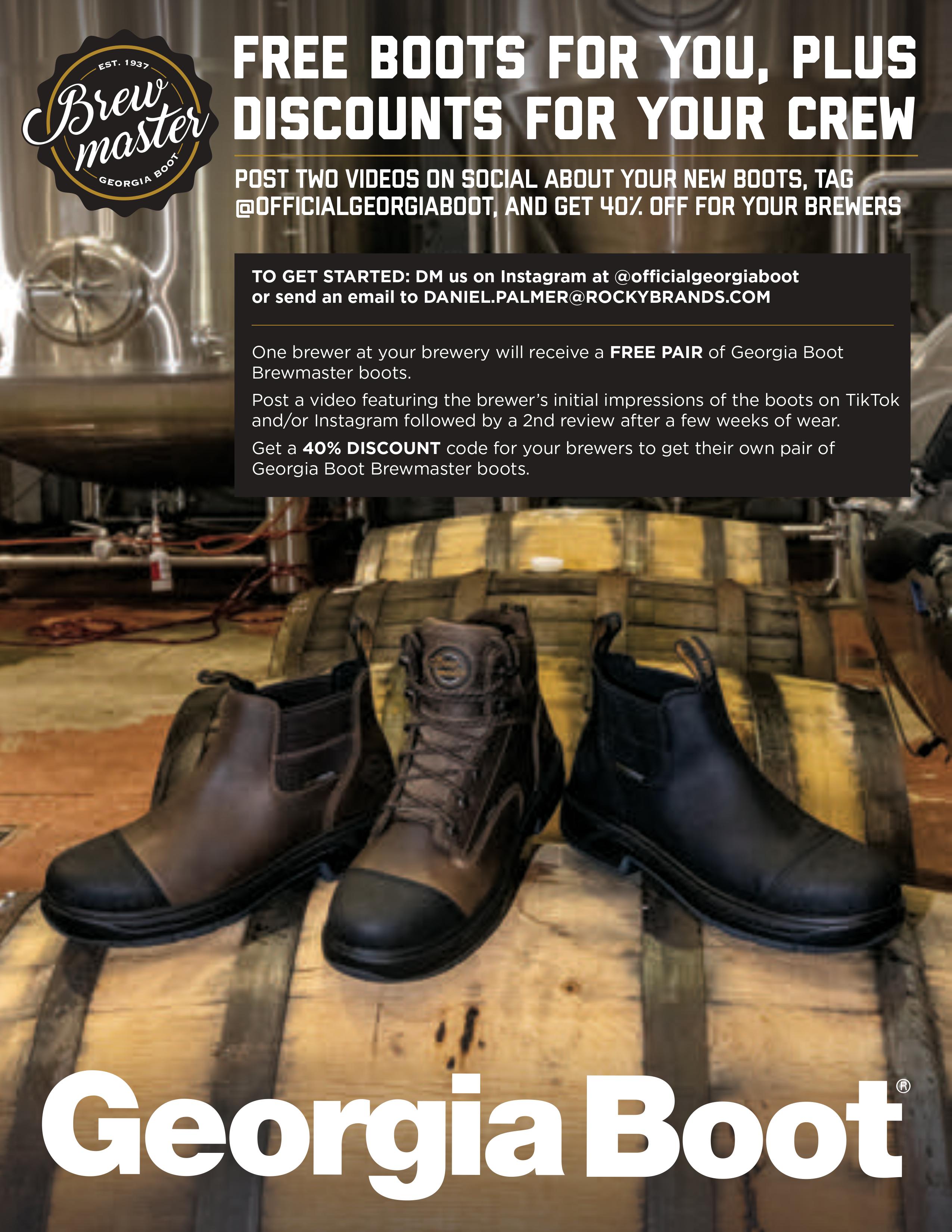 The suggested retail price on the Brewmaster collection ranges from $150 for the Brewmaster Chelsea and $160 for the Brewmaster Work Boot.  For more information on these styles or other Georgia Boot footwear and to purchase, visit www.GeorgiaBoot.com.