Gigantic Valentine's Day Food & Beer Pairing Pack
|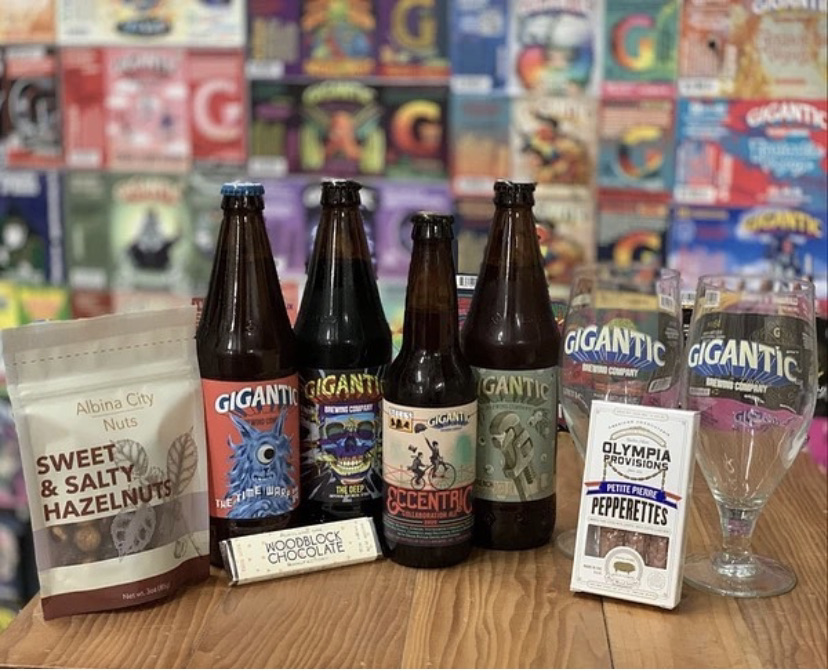 Valentine's Day is just around the corner and Gigantic Brewing has the perfect gift for the love of your life or maybe a gift just for yourself. No one is judging here.
While compiling the Gigantic Valentine's Day Food & Beer Pairing Pack, the Southeast Portland brewer connected with a few of its favorite Portland purveyors to bring together a gift pack that's perfect for the beer lover in your life. This gift pack contains four beers, two Gigantic glasses and treats from Woodblock Chocolate, Olympia Provisions, and Albina City Nuts priced at $40.00 that includes free delivery in the Portland area.
Gigantic Valentine's Day Food & Beer Pairing Pack:
Time Warp Dank IPA paired with Woodblock Chocolate's True Love 70% Dark Chocolate bar
The Deep Imperial Oatmeal Stout paired with Albina City Sweet & Salty Hazelnuts
Pipewrench Gin Barrel Aged IPA paired with Olympia Provisions Petite Pierre Pepperettes (smoked pork sticks with juniper, white pepper and red wine).
Two Gigantic Cervoise Stemmed Glasses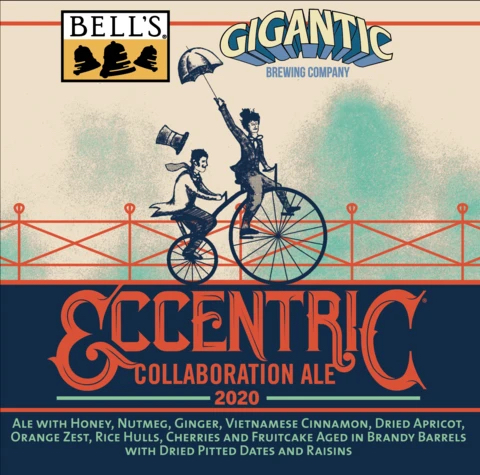 And to make this gift pack even more enticing, Gigantic loves its customers so much that it's including a 12oz bottle of Eccentric Collaboration Ale brewed by Bell's Brewery in collaboration with Gigantic Brewing. This rare, out of market beer is included in this gift pack and is the only way to acquire this beer here in Oregon that's inspired by fruitcake.
Brewed on December 5, 2019 at Bell's Brewery in Michigan, Eccentric Collaboration Ale is a strong ale that's brewed with two varieties of fruitcake from the Trappist Abbey Bakery in Carlton, Oregon. In addition to the fruitcake, Eccentric Collaboration Ale is brewed with honey, nutmeg, ginger, Vietnamese cinnamon, dried apricot, orange zest, rice hulls, and cherries and aged in California grape brandy barrels with dried pitted dates and raisins. The result is one eccentric beer that sits at 13.3% ABV.
The complete gift pack is $40.00 and includes free delivery in the Gigantic delivery area. You can also pick it up at the Gigantic Brewery Taproom located at 5224 SE 26th Ave., but to do so you must order the pack on this site, then in "Special instructions for seller" write "Pickup at Gigantic". To purchase the gift pack click here.