Hold Your Beer Upright with Sofa Stud
|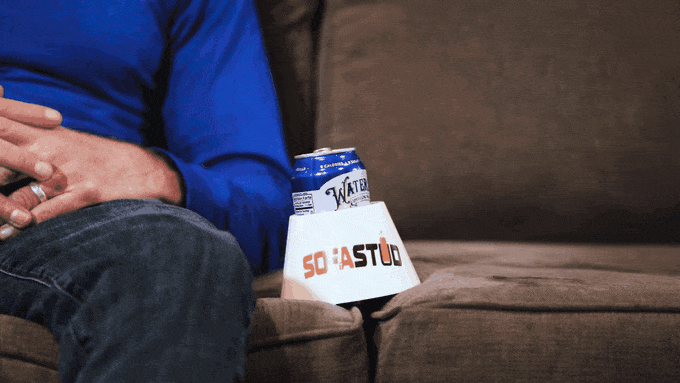 Ever had difficulty keeping your beer upright while lounging on the couch? If so, the brand new Sofa Stud is perfect for your next home beer adventure.
Co-founded by Mike Levinson, the Sofa Stud recently closed its Kickstarter and this new, maybe unnecessary, beverage holder is now available to order. The new Sofa Stud prevent knocks, spills, and stains while keeping your drink within easy reach. Yes, you may have a coffee table but many times you may have to move your body a bit more to access your drink. The Sofa Stud allows for closer access.
HOW IT WORKS: Just wedge the paddle between your couch or sofa cushions until the base of the cup holder rests firmly on the surface. Place your favorite drink inside, kick back and relax. Sofa Stud is more versatile than a couch caddy and easier than a couch arm table.
ONE-SIZE-FITS-ALL DRINKS: Sofa Stud allows you to put Coffee, Canned Drinks, Bottles, Juices, Snacks, Remote, Phone etc. Everything you need within arm distance as you sink into your sofa and enjoy a movie, television show or live sports. Securely hold all your favorite drinks – hot or cold – on your sofa, couch, armchair or recliner.
NO MORE SPILLS: Prevent knocks, spills and stains; Keep your drink within easy reach; Ideal alternative to coffee tables or caddy. Suitable for the whole family. Sofa Stud is the only couch cup holder that resists bumps, bounces and gives everyone a place to put their drinks without taking up valuable sofa real estate. That's right, even the middle seats now have a secure drink holder! No more jamming your beverage between the seats.
PREMIUM DESIGN: Built with a slim paddle fitting firmly between couch cushions and a broad base that rests securely on top, Sofa Stud protects upholstery from accidents and keeps your drink exactly where you need it. Sofa Stud is BPA-free and designed with impact resistant polymer resins; durability that stands the test of time.
PARTY HEARTY: Convenience, cleanliness and great value are just a few of the many reasons why Sofa Stud is the preferred couch cup holder for Super Bowl parties, birthdays, baby showers, family gatherings, holidays or just getting cozy on the sofa. Hand one out with every drink!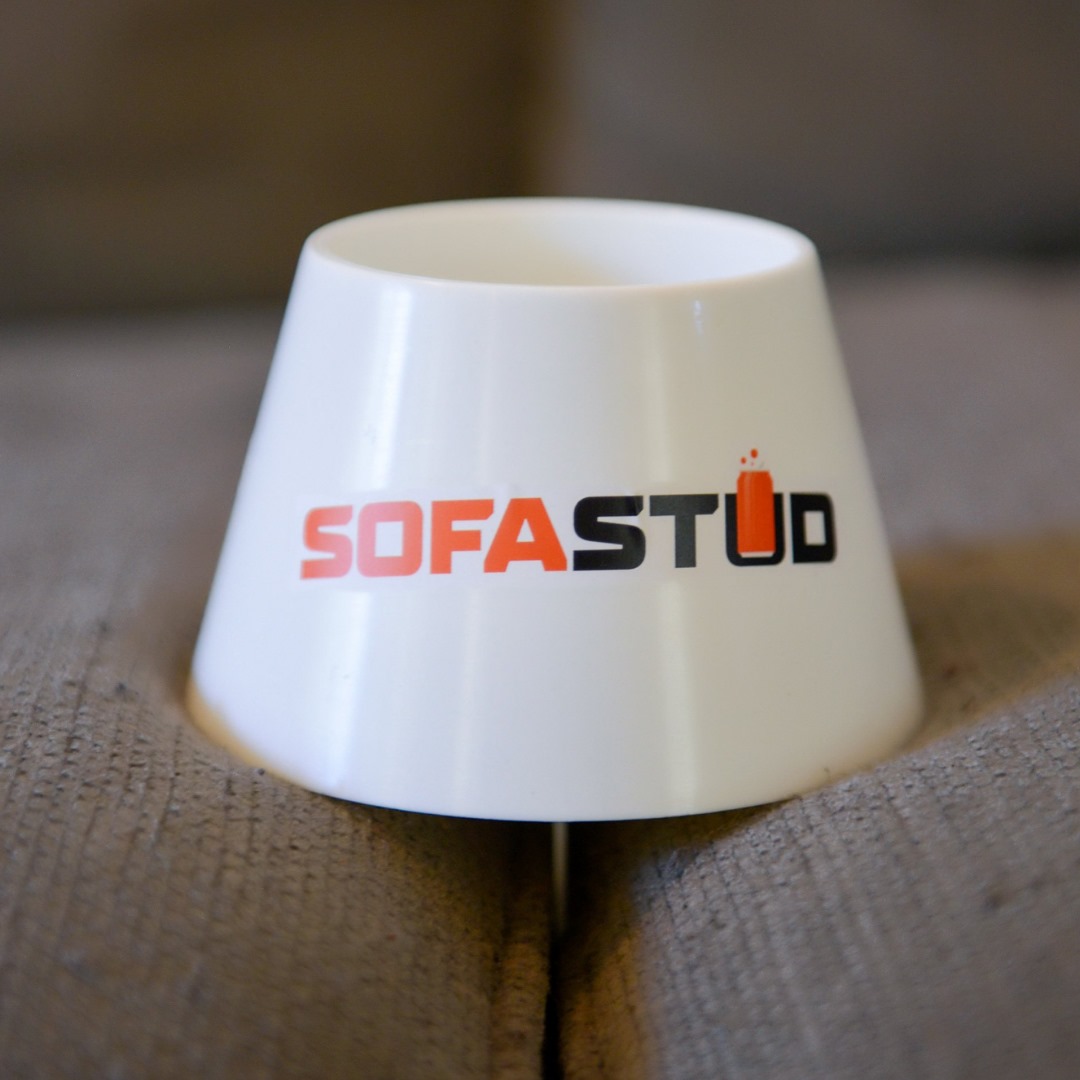 Sofa Stud is available via the company's website, sofastud.com for under $15.00 each in either white or black or purchase a two pack for $25.00. It can also be purchased via Amazon. As the brand's tagline states, Stop Spilling and Start Chilling!