Hydro Flask Introduces New Unbound Series Cooler Backpack + Tote
|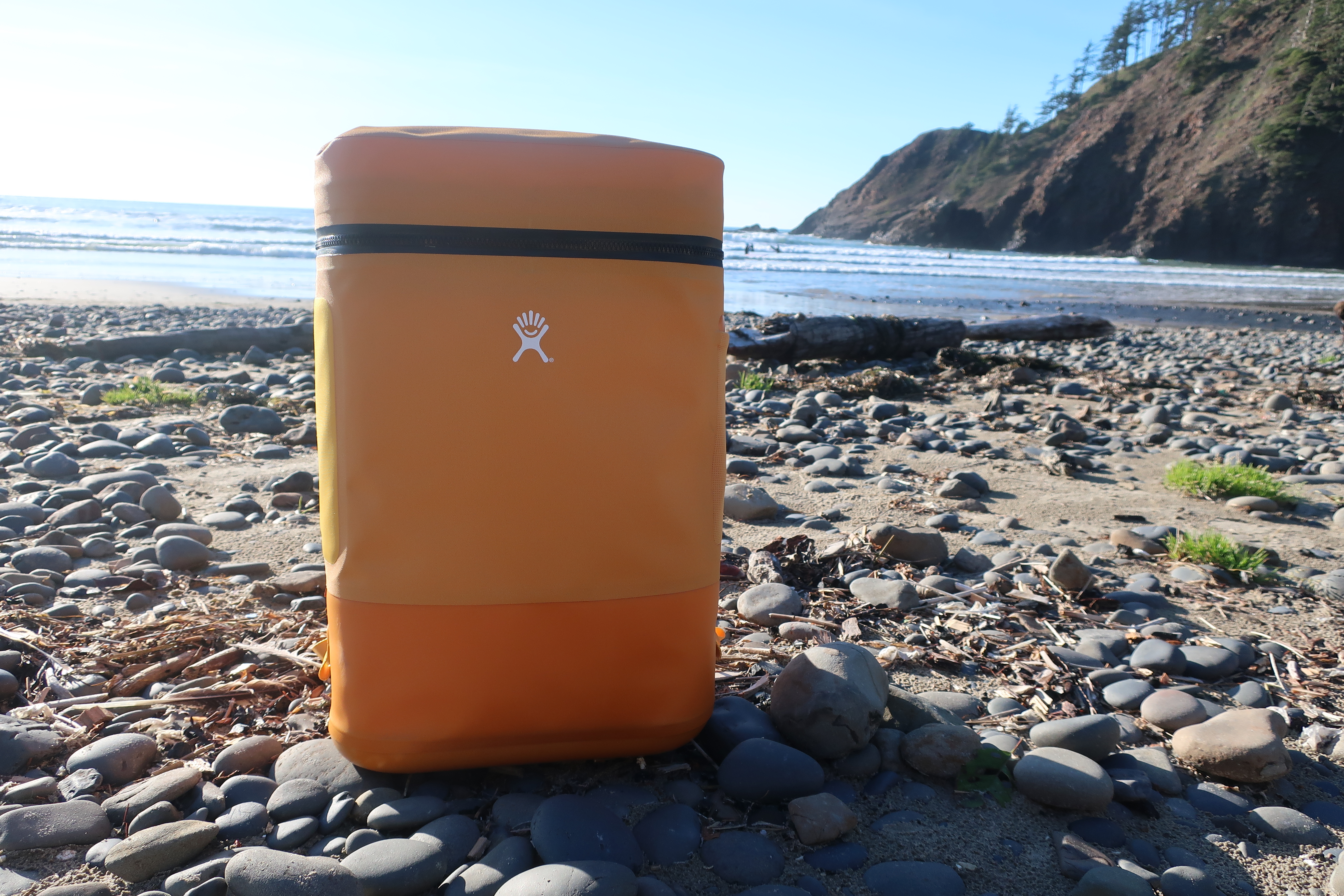 When it comes to keeping your beverages either hot or cold, one company that has a strong reputation is Hydro Flask. The Bend, Oregon based company has been the leader in double wall, vacuum sealed containers, including its popular 64-ounce growler.
Now Hydro Flask has released a cooler that will keep your beverages and food cool for up to 48 hours! The new Unbound Series is an excellent lightweight, yet heavily insulated cooler the comes in two sizes – 24 liter Tote and 22 liter Pack. We recently tried out the new Unbound Series Cooler Pack and have had exceptional results.
The Unbound Series Cooler Pack is a fully waterproof, soft-sided cooler that works overtime on keeping the inside of the cooler cool for up to two days. The Pack is fairly light at only 3 lbs. when empty and stands 19.25" tall with a volume of 22 L.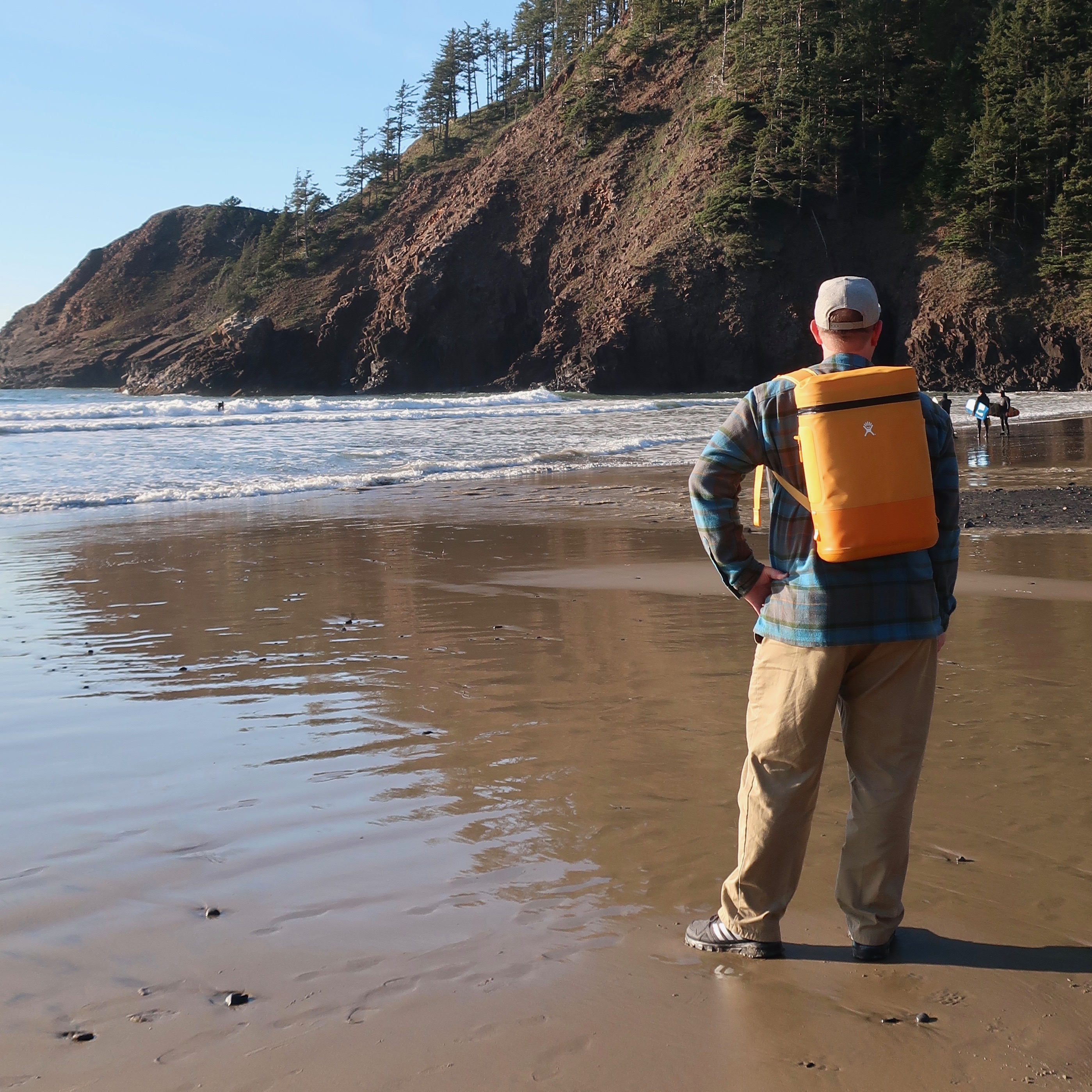 When we recently used the Unbound Series Cooler Pack it performed up to its expectations. It was very comfortable to wear on a hike and didn't allow its contents inside the cooler to shift around to cause any discomfort. Inside the Cooler Pack will hold up to 24 cans or various sizes of bottles and food items. Best of all it will truly keep your beverages cold for up to two days.
On the dry, outside part of the Cooler Pack there are a few dry storage pockets. A larger one on top of the Watertight AQUASEAL zipper that will hold sunglasses, sunscreen and other small items. There's also a stretchable side pocket that will hold a variety of Hydro Flask bottles. This includes 12 oz – 24 oz Standard Mouth Bottles, 12 oz – 24 oz Coffee, Wide Mouth & Kids Bottles, and the 24 oz Wine Bottle.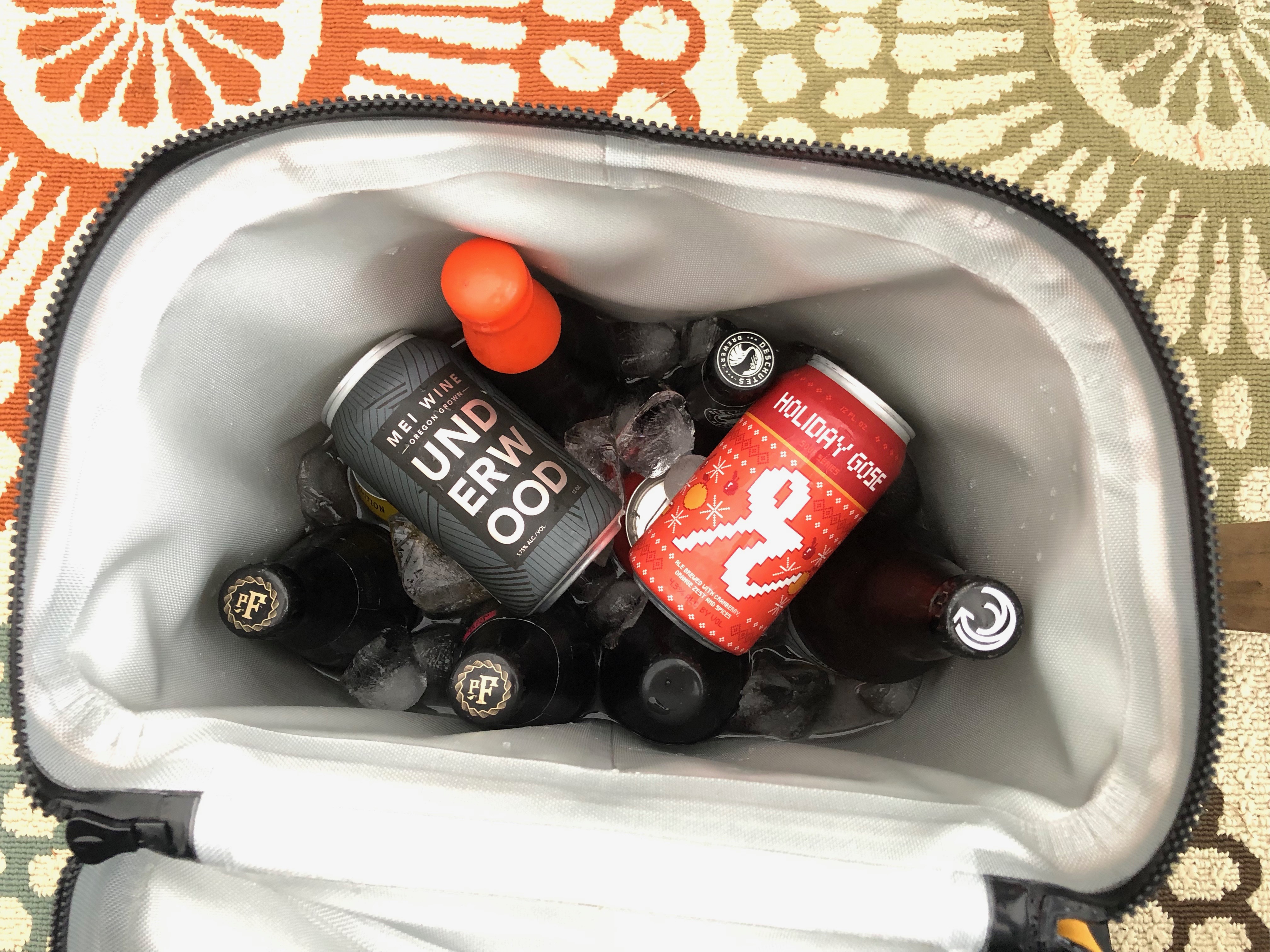 When sitting on the ground the Cooler Pack has no issues sitting upright and not tipping over. And the Watertight AQUASEAL zipper and welded seams when fully zipped will not leak any water. We found the importance of fully zipping this zipper fully shut the hard way. If the zipper is not fully closed it will leak out water, especially when bending over with the pack on. Since then we made sure that this zipper is fully closed to keep us dry on a hike.
The Unbound Series has four colors to choose from that includes black, storm, mist, and goldenrod.
Unbound Series Cooler Pack Highlights:
Keeps contents cold for up to 48 hours
Smart Insulation puts more where you need it, less where you don't, creating the lightest cooler in its class
YKK's Watertight AQUASEAL® zipper and welded seams ensure leakproof transport; no water in, and no water out
Mesh back panel and woven sternum strap for ultimate comfort and stability, no matter where the day takes you
Durable 420D nylon shell is waterproof and rugged yet easily looks the part for the city or wilderness
True Access hinged top keeps the interior of our Soft Coolers easy to access and easy to clean
FDA food grade, BPA-free liner: free from toxins, free from worry and easy to clean
Comfortable woven sternum strap and carry handles
Multiple gear pocket options to keep your essentials at the ready
Compression molded base for unsupported self-standing
Welded nylon attach mounts
5-year Warranty
The Unbound Series Pack has a suggested retail of $274.95 and can be ordered by clicking here. Hydro Flask Coolers always ship free. We have also seen the Unbound Series prominently displayed at REI and a few other retailers. In the marketplace it is designed to compete with the YETI Hopper Coolers but at a lower price point than the YETI.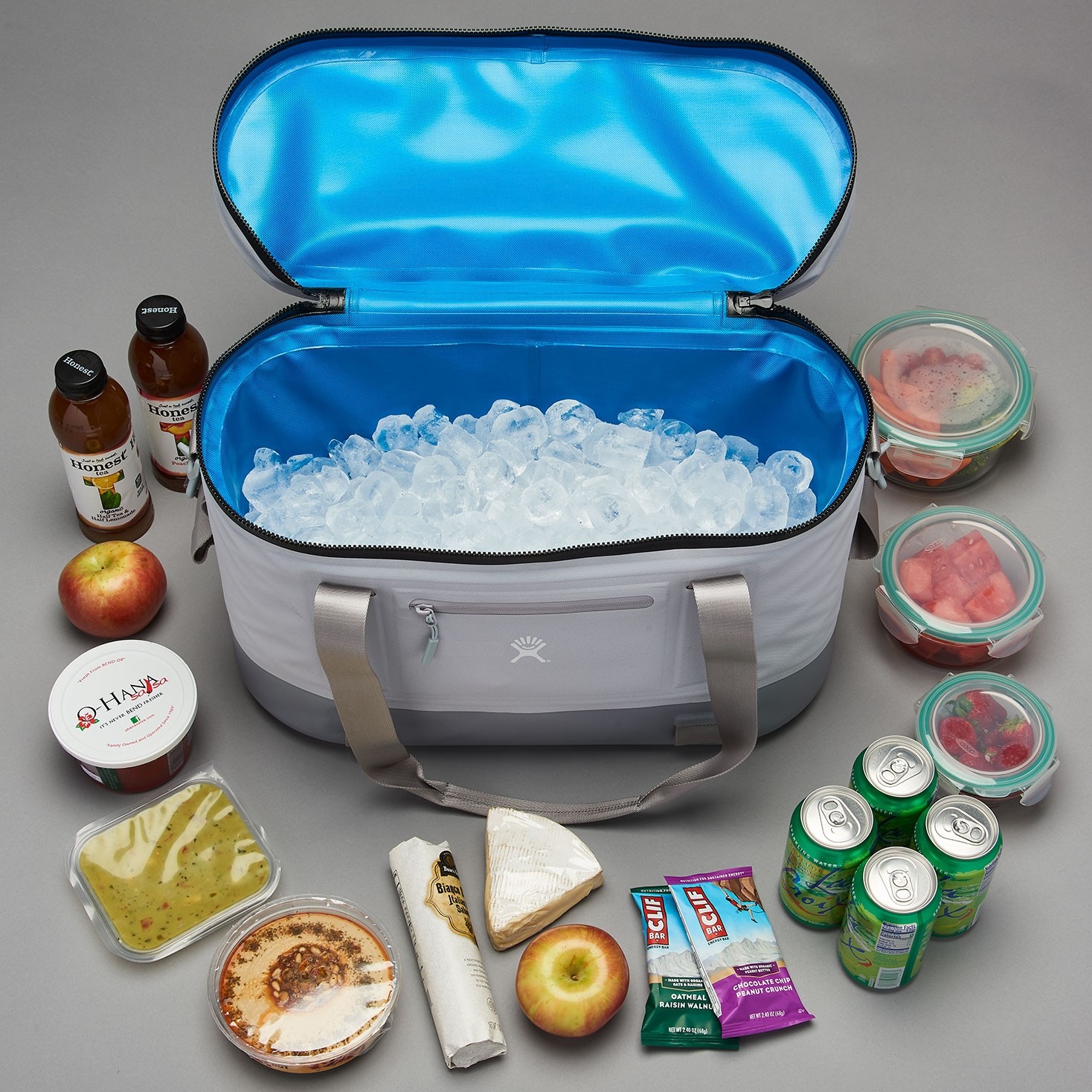 Hydro Flask also offer a 24L Unbound Series Tote that is slightly larger than the Unbound Series Pack. The dimensions on the Tote are a 24L volume and a height of 15" with weight of 3.5 pounds. The Unbound Series Tote can be purchased by clicking here.