John's Marketplace Now Offering Draft Beer Inside Its New Bar
|
One of Portland's longest tenured beer stores, John's Marketplace, was purchased last year by brothers Paul and Rob Petros. For those of you in the beer industry, you may know Paul from his time at Columbia Distributing. If you haven't been inside John's Marketplace since this change in ownership, the Petros brothers have done an excellent job at sprucing up the place.
Located in Southwest Portland's Multnomah Village, John's Marketplace now boasts a new bar with six rotating craft beers on tap and one of which is a nitro tap. This is on top of the already massive 8,000 square feet that appears to be the largest selection of beer in the Portland area.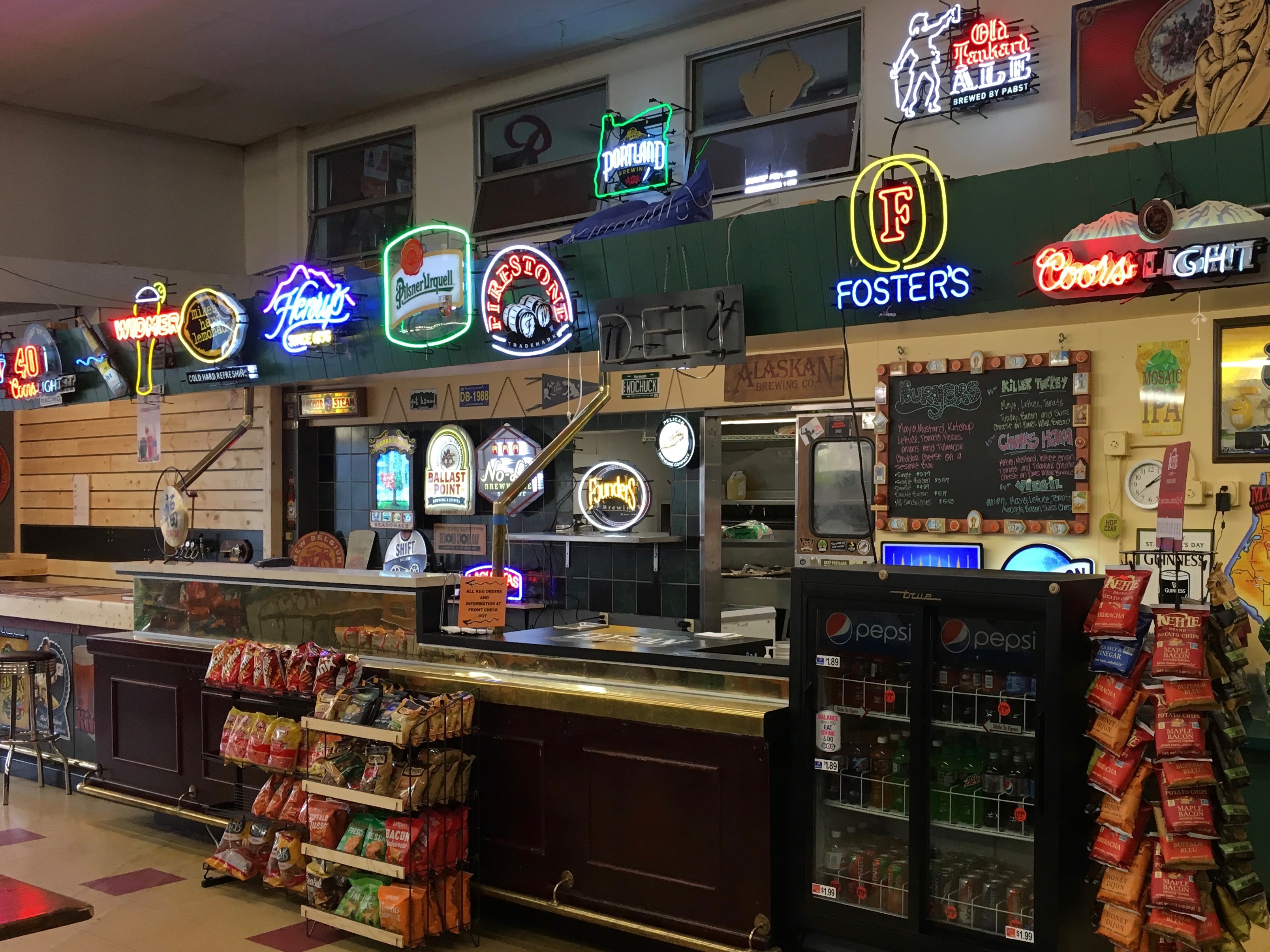 All draft pours are $5.00 each as pour sizes will vary up to a full 16 oz. pint based on the specific beer. On Saturday John's was pouring beers from Founders, Russian River, Stone, Arch Rock, Pono Brewing, and Three Magnets. And if these choices are not enough, John's will open any of its bottles for you to drink on premise within the bar area.
Currently the bar is serving from its six taps Tuesday through Saturday from 2:00pm to 9:00pm. One thing we learned on our visit is that as of now, John's will not be filling growlers from its draft offerings. And if you arrive hungry, Multnomah Deli that is well known for its freshly made to order deli sandwiches and burgers is located adjacent to the new bar.
Beyond the selection of beer in bottles, cans and kegs, John's Marketplace also carries a wide selection of wines and grocery items. Stay up to date on beer tappings and tastings by following the John's Marketplace Facebook Page. And mark your calendars for the 2017 Nano Beer Fest when it returns from April 21-22.
John's Marketplace
3535 SW Multnomah Blvd
Portland, OR 97219