Lather Up with Duke Cannon Supply Co. Beer Soap
|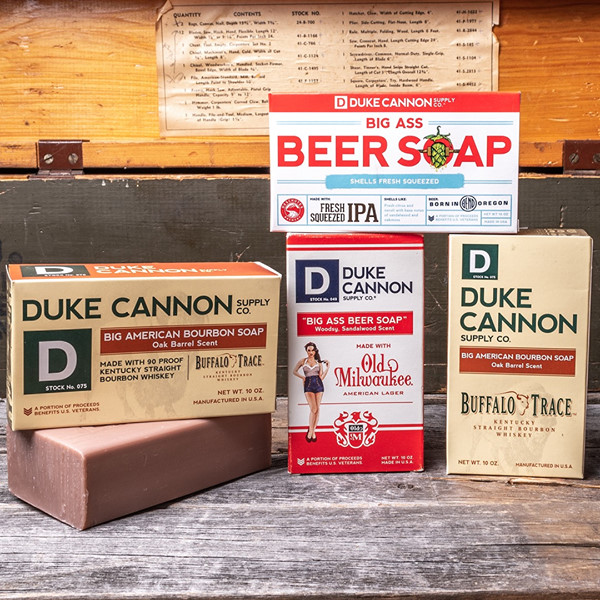 The ultimate companion to a shower beer is now available as Duke Cannon Supply Co. offers a lineup of beer and bourbon soaps. This lineup includes Deschutes Fresh Squeezed IPA Soap, Old Milwaukee Soap, and Big American Bourbon Soap with Buffalo Trace.
We first came across a soap from Duke Cannon while shopping at Fred Meyer prior to Christmas 2019. There we noticed a floor display of giant "Big Ass" bars of Deschutes Fresh Squeezed IPA Soap and made an impulse purchase, one that we did not regret.
After a satisfactory result, we learned that Duke Cannon offered other beer soaps and a soap made with bourbon. We were intrigued and immediately ordered The Beer and Bourbon Box. This set includes one 10oz bar each of Deschutes Fresh Squeezed IPA Soap and Old Milwaukee Soap and two 10oz bars of Big American Bourbon Soap. Each of these soaps arrives in a well packaged, sturdy cardboard box that's perfect for gifting to your best friend.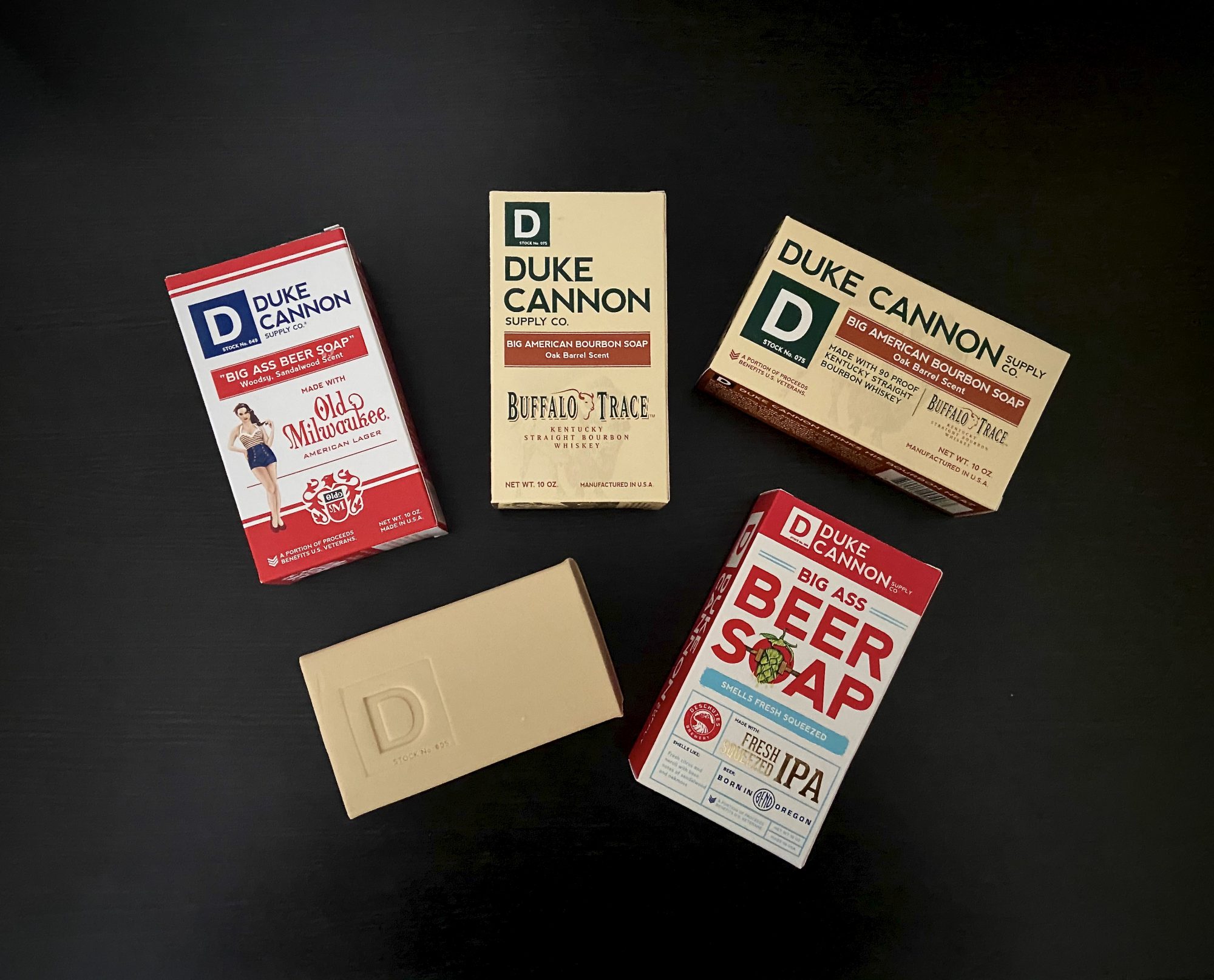 Each 10oz bar in The Beer and Bourbon Box offer various scents that are not overpowering. The scents are no overpowering and don't worry, each bar of soap does not smell like beer or bourbon, so it's safe to lather up in the morning prior to going into work.
The Deschutes Fresh Squeezed IPA Soap has notes of fresh citrus and neroli blended with base notes of sandalwood and oakmoss. Whereas the Old Milwaukee Soap offers a pleasant woodsy, sandalwood scent. Both soaps use the corresponding beer in each bar of soap.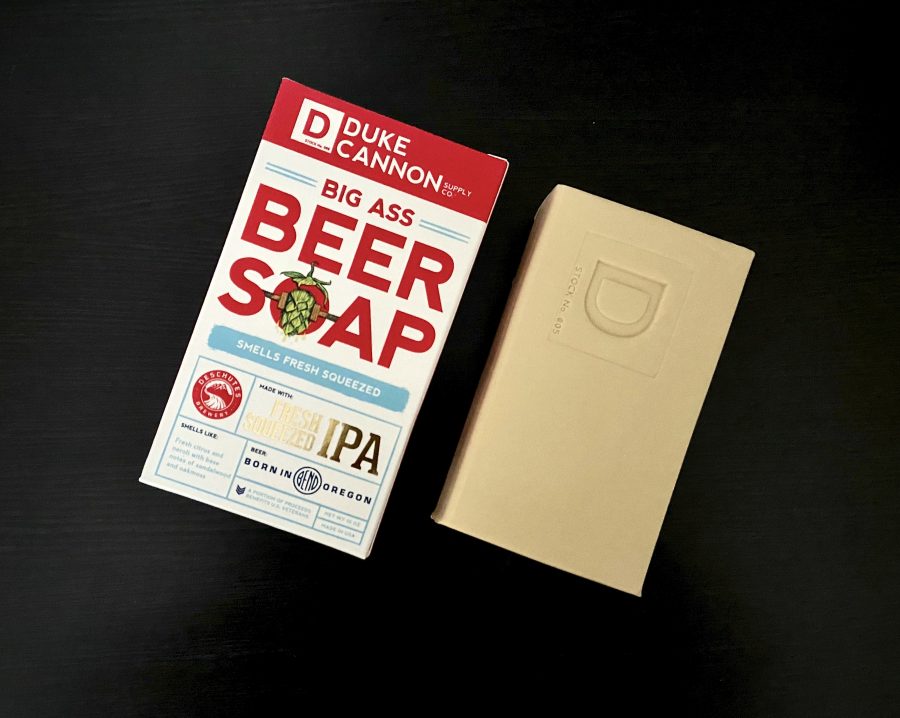 With the Big American Bourbon Soap, actually incorporates 90 proof bourbon from the Buffalo Trace Distillery in producing this soap. It does an excellent job at cleaning you up and leaving a rich, oak barrel sent behind.
These three soaps are a perfect indulgence for the man in your life. And indulge you can as these bars of soap are huge, almost too large as they could easily be cut in half. A 10oz bar of soap is 2-3 times larger than your average bar of soap and will last a very long time as they do an excellent job at lathering over the long haul.
Duke Cannon Supply Co. also produces a wide array of men's grooming products. There's beard balm, beard oil, shampoo, body washes and even Bourbon Solid Cologne. Other beer soaps include Lone Star Beer and Budweiser.
The Beer and Bourbon Box can be ordered directly from Duke Cannon Supply Co. currently for only $25.00 with free shipping. This box set is normally priced at $38.00 and each bar of soap retails at $9.50 each. Plus the company donates a portion of proceeds to U.S. veteran causes.