Shinesty Delivers Fun Beer Themed Party Apparel
|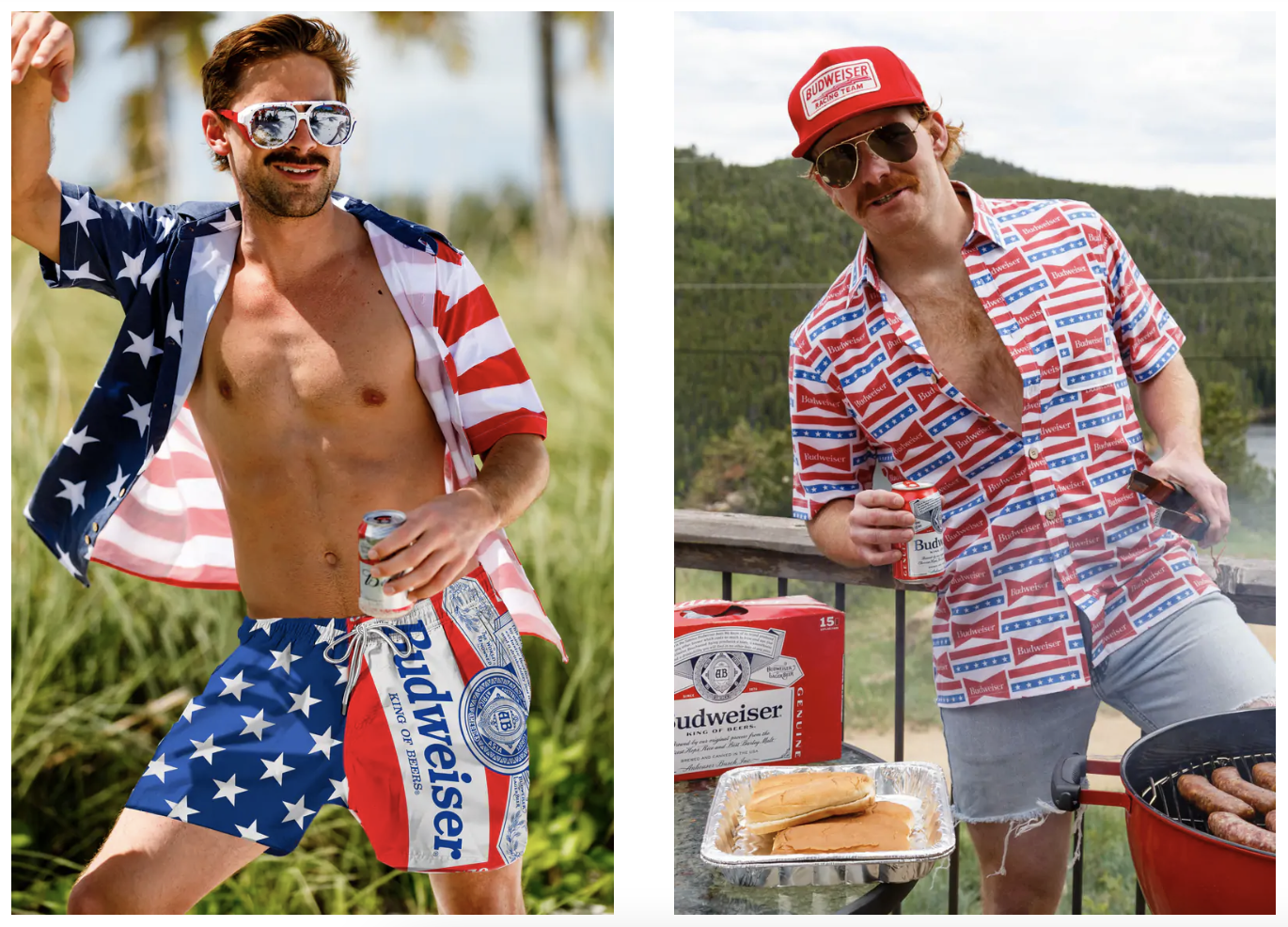 Entering its eighth year in business, Shinesty continues to expand its fun, edgy lineup of apparel. Best known for its underwear, the company has recently expanded to offer a lineup of licensed brewery apparel, including Hawaiian shirts, overalls, pajamas and more!
Shinesty was co-founded by three friends – Chris White, Jens Nicolaysen and Michelle Frey-Tarbox – in Boulder, Colorado in 2014. The trio created and trademarked its Ball Hammock® pouch underwear that is said to have been worn by over 1 million people. Today with over 50 employees, Shinesty offers more than just men's and women's undergarments. It now designs and sells ski onesies, colorful novelty suits and sportscoats, overalls, shirts, ties and so much more.
Most recently, Shinesty has partnered with a few beverage makers, including Anheuser-Busch, Montucky, and Jägermeister, on a line of shirts, overalls, shorts, swimsuits, sweaters, socks and of course underwear! The design work on this lineup is on point. Its retro, classy, and yes, a bit flashy! Wearers will definitely be noticed and are likely to receive a compliment each time a Shinesty beer themed garment is worn in public.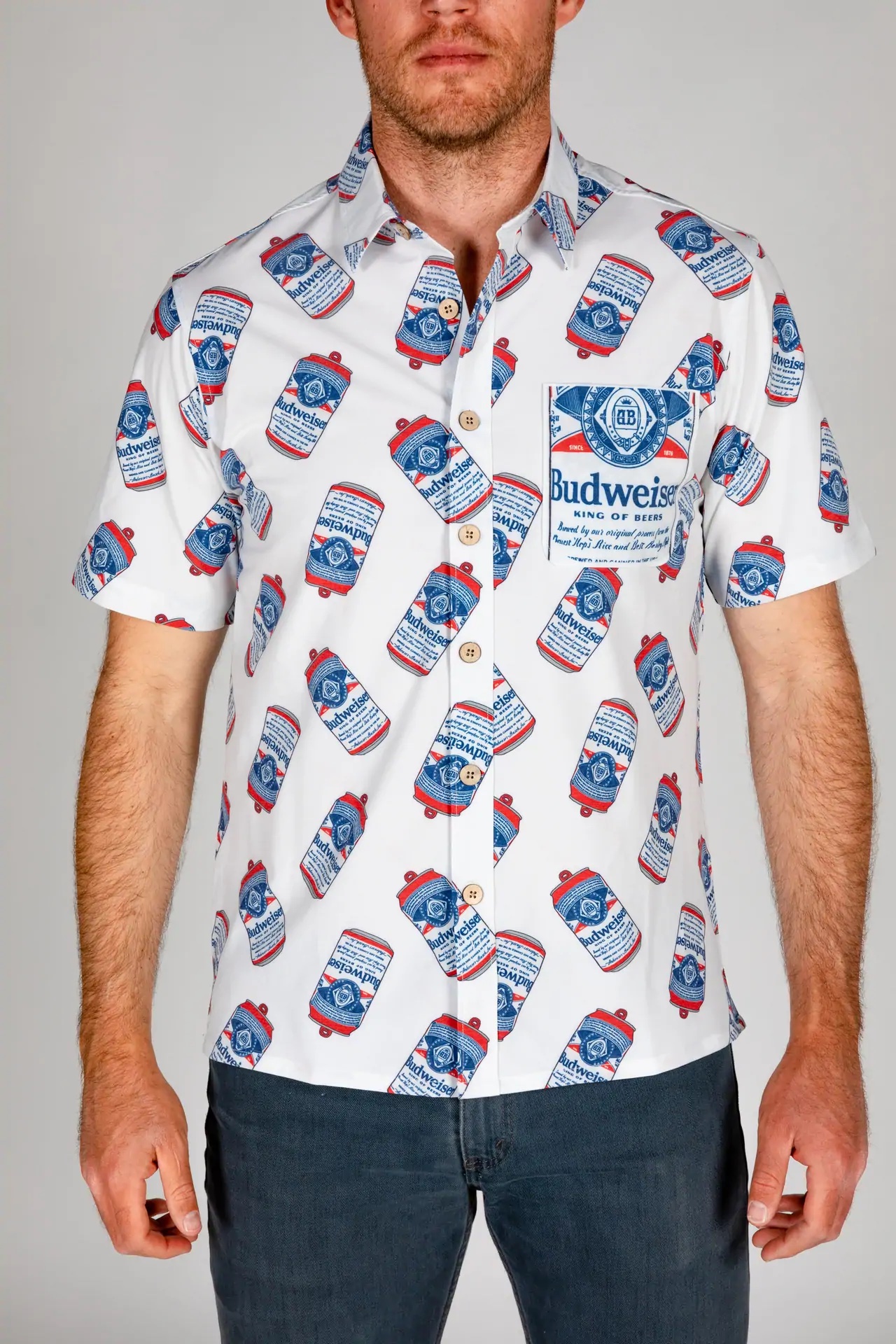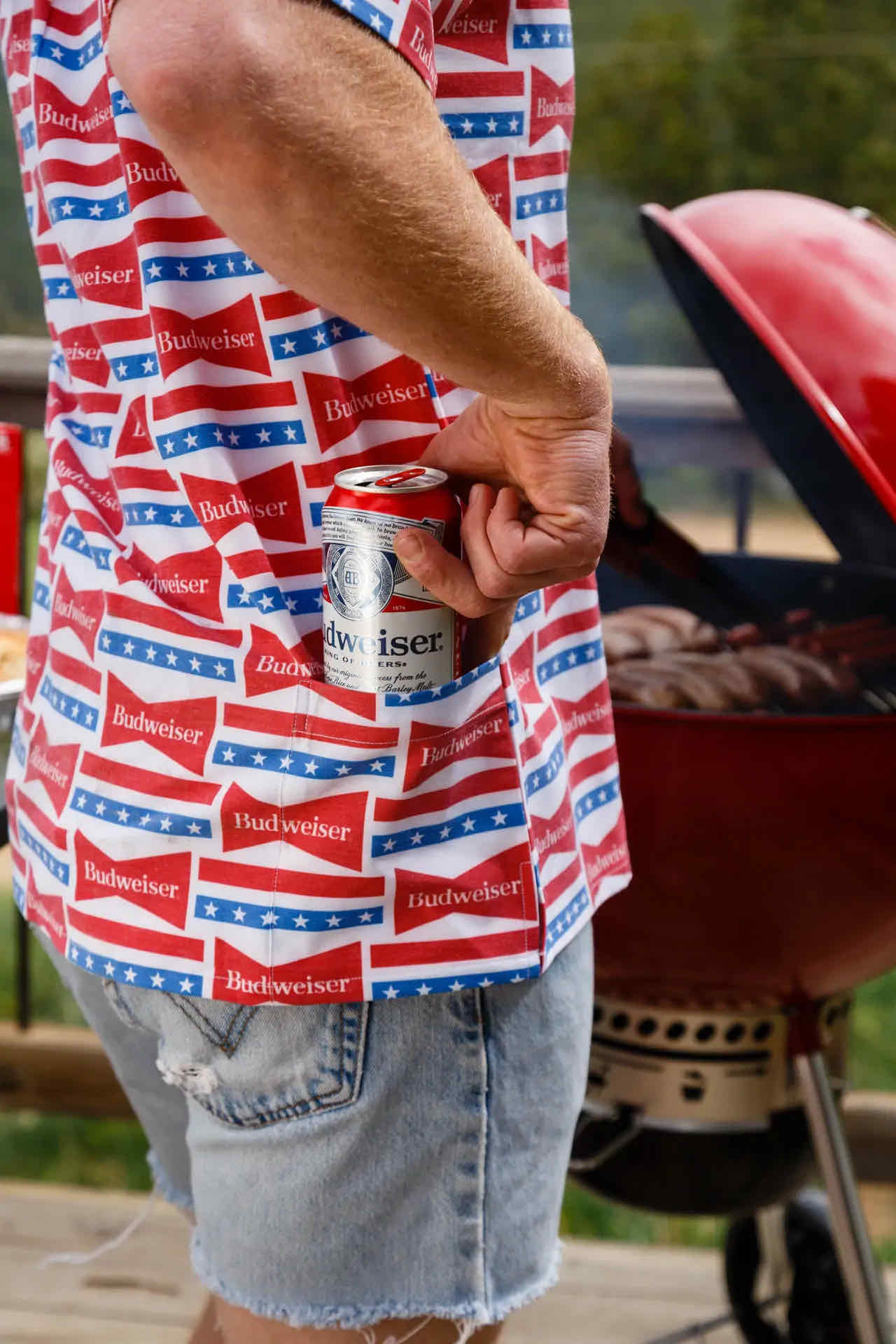 We recently received a couple of Budweiser branded shirts – The Old Faithful Budweiser and The Diesel Budweiser – from Shinesty. The attention to detail is superb, the fit is comfy and the attention we have received has been real and deserving. Of the two, our fave is The Diesel with the iconic Budweiser can printed all over the shirt. Plus, there's a back side pocket to store a can of Bud or whatever beer you happen to be drinking.
If you're not interested in any of the Anheuser-Busch retro apparel, Shinesty also offers items with hipster brewery Montucky Cold Snacks and the iconic liqueur of Jägermeister. The full line alcohol themed apparel can be viewed by clicking here.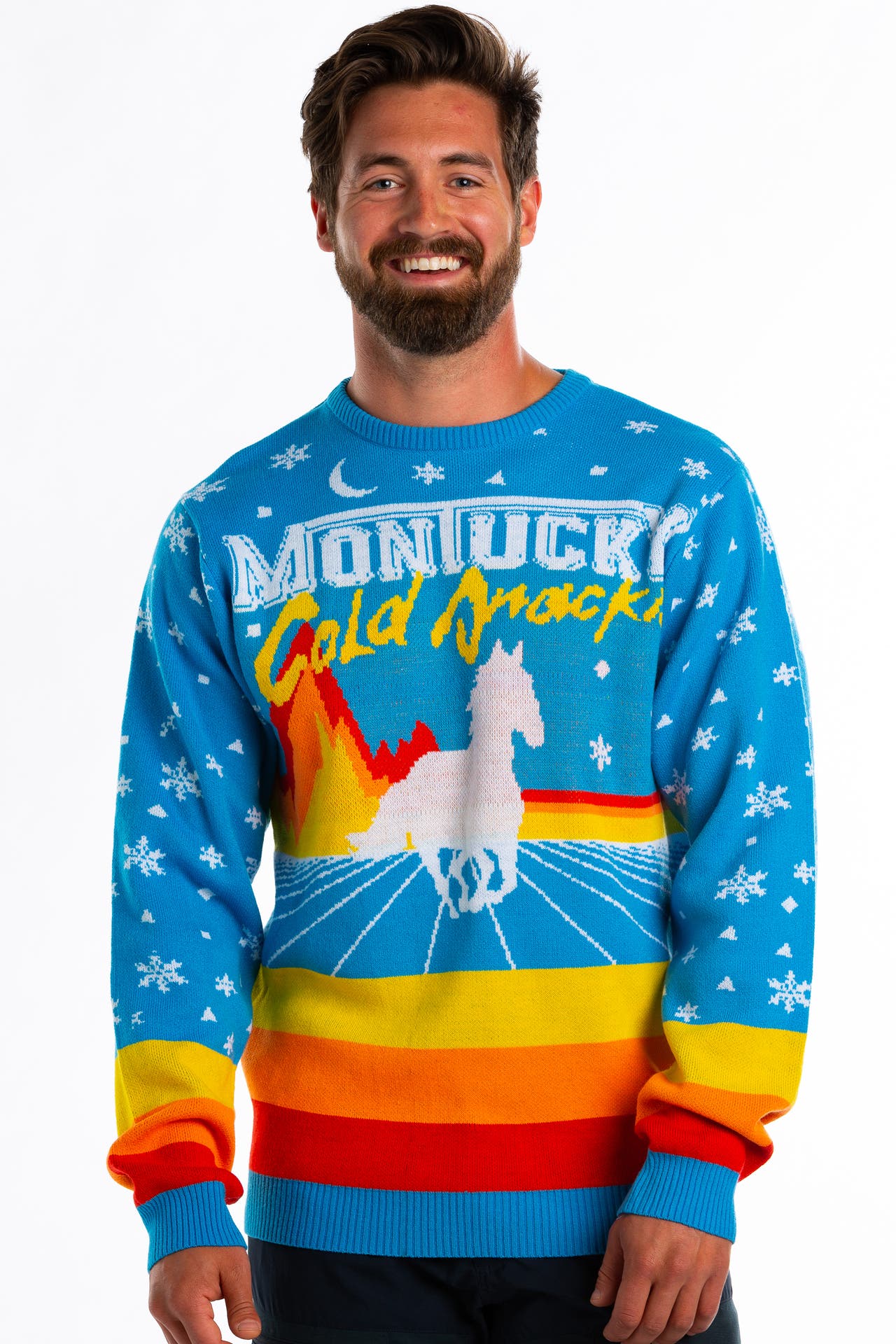 To learn more about Shinesty, the number one apparel brand for people who don't take themselves too seriously, visit: shinesty.com.