10 Barrel Brewing 2019 Pray For Snow Release Parties
|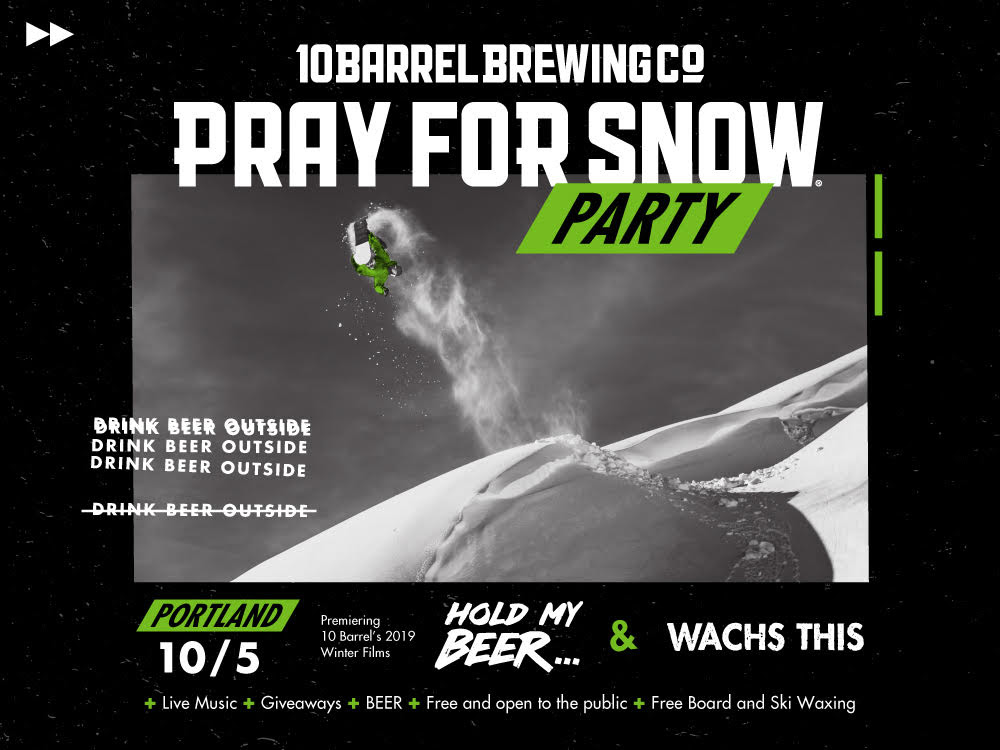 With the snow already falling on the Cascade Mountains, we may not need to pray for snow all that much. But to be sure, 10 Barrel Brewing returns with is Pray for Snow Winter Ale and with this beer, its annual 2019 Pray for Snow Parties in Portland (Oct. 5), Boise (Oct. 26), and Bend (Nov. 9).
Through the years since its original release, 10 Barrel Brewing continues to place a lot of emphasis and marketing dollars for its Pray for Snow Winter Ale. This year is no exception as the brewer produced two films, Hold My Beer and Wachs This to assist in promoting this winter seasonal beer.
Pray for Snow Winter Ale is malty beer that one expects in a winter seasonal. Flavors of dark caramel and spices shine though. Then the addition of EKG hops adds an herbal spiciness to the beer. Pray for Snow checks in at 7% ABV and 65 IBUs. Plus, 1% of all Pray for Snow sales go to Protect Our Winters.
At the Pray for Snow Parties, Sophistafunk will headline the music stage each night. There will also be games, prizes, and of course lots of 10 Barrel beer!
In addition, 10 Barrel will also be showing the Hold My Beer, the latest winter film from the brewery that features Curtis Ciszek and Eric Jackson, with friends Chris Rasman, Rusty Ockenden, Matt Belzile, Jody Wachniak, Mark Carter, Bryan Iguchi, Jake Price, Blake Paul and Gabe Ferguson as they travel North America in search of deep pow and perfect jump landings.
Also, Wachs This is another film produced by 10 Barrel and premiering at the Pray for Snow parties, featuring professional skier Lucas Wachs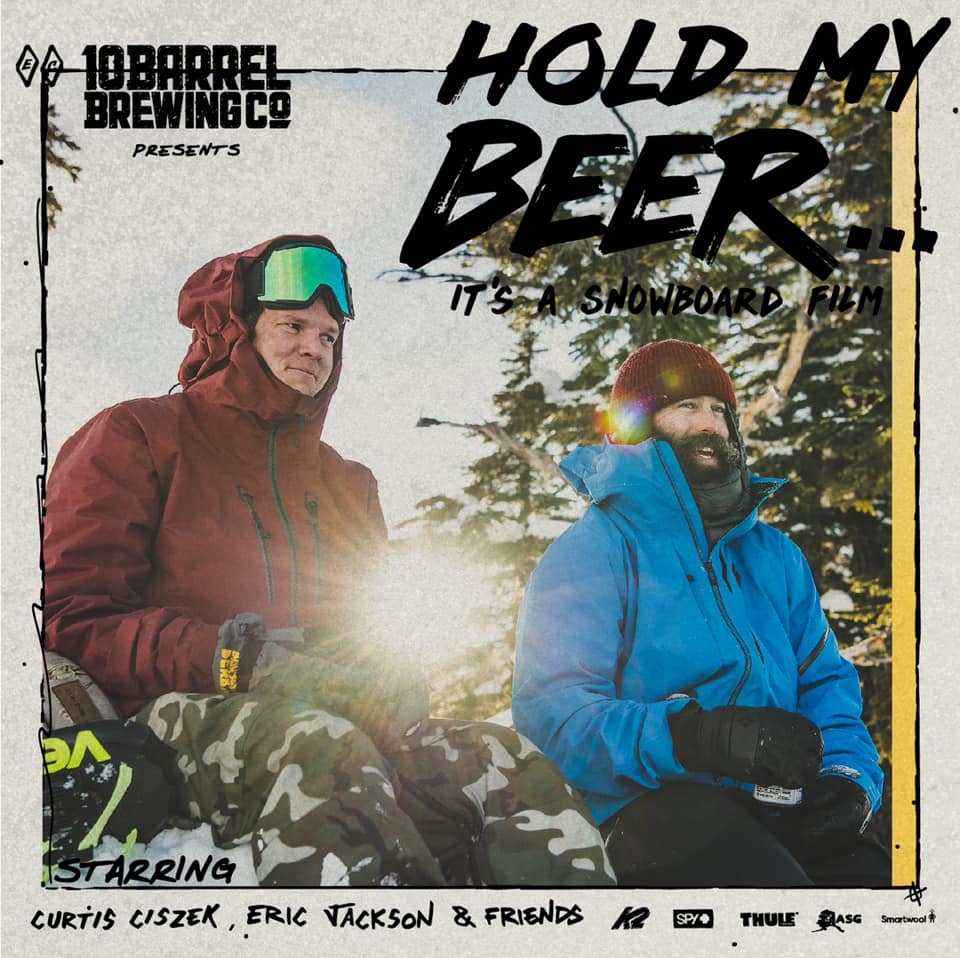 Both Curtis Ciszek and Eric Jackson will be at the Portland and Bend premieres of Hold My Beer during the Pray For Snow Party.
And if you missed last year's film, Pray for Snow: The Movie, here's the film that was produced by 10 Barrel Brewing Co. in 2018, featuring 10 Barrel athletes Ben Ferguson, Curtis Ciszek, Eric Jackson, and Lucas Wachs.
Pray For Snow Party Dates:
Portland, OR
Sat. Oct. 5 at 5pm
1411 NW Flanders St.
Boise, ID
Sat. Oct. 26 at 5pm
826. W Bannock St. 83702
Bend, OR
Sat. Nov. 9 at 5pm
62950 NE 18th St.