2018 KLCC Brewfest Returns February 9-10, 2018
|
This weekend craft beer and cider will unite to raise funds for KLCC, Eugene's public radio station. The 2018 KLCC Brewfest will return to the Lane Events Center on Friday, February 9th from 5:00-11:00pm and on Saturday, February 10th from 1:00-11:00pm.
The KLCC Brewfest will feature over 200 beers and ciders from 80 makers during the two-day event. It also features eight themed KLCC Brewfest Collaboration Beers from local breweries. For 2018 sixteen local breweries will take attendees on a Tour of the World. Purchase a $5 "Passport" at the Beer Ticket booth to receive a half-sample of any 10 Brews!
KLCC Collaboration Beer List:
Ninkasi & Plank Town – English Traditional IPA
Elk Horn & Hop Valley – Southern Hemisphere Pale Ale
Sam Bond's & Agrarian – Mexican Lager
McKenzie & Viking – Netherlands Kuit
Falling Sky & Alesong – Finland Sahti
Coldfire & Claim 52 – German Fruited Gose
Oakshire & Cascade Brewers Society – Jamaican Caribbean Stout
McMenamins High Street & Manifest – Egyption Ancient Bouza
2018 KLCC Brewfest Brewery List:
2 Towns Ciderhouse
10 Barrel
Ace Cider
Agrarian Ales
Alesong
Ancestry
Anthem Cider
Arch Rock
Backwoods
Ballast Point
Bandon Rain
Base Camp
Bellevue
Boneyard
Brew Dr. Kombucha
BridgePort
Buoy Beer
Burnside
Caldera
Cascade Lakes
Cider Riot
Claim 52
ColdFire
Crux Fermentation Project
Deluxe
Deschutes
Double Mountain
Ecliptic
Elk Horn
Elysian
Ex Novo
Falling Sky
Firestone Walker
Founders
Fremont
Fruli / O'Hara's
Ft. George
Full Sail
Georgetown
Gigantic
Gilgamesh
GoodLife
Ground Breaker
Hop valley
Hopworks Urban
Lagunitas
Laurelwood
Lost Coast
Mazama
McKenzie
McMenamins High St.
Monkless Belgian Ales
Nectar Creek
New Belgium
Ninkasi
Oakshire
Pelican
pFriem Family
PlankTown
Portland Cider
Red Tank Cider
Reverend Nat's Hard Cider
RiverBend
Rogue Ales
Rusty Truck
Sam Bond's
Seattle Cider
Sierra Nevada
Silver Moon
Sky High Brewing
Square Mile Cider
Sunriver
Three Creeks
Two Beers
Uinta
Ulee's Light Cider
Viking Braggot
Wandering Aengus Ciderworks
Widmer Brothers
Wild Ride
WildCraft Cider Works
Wolf Tree
Worthy

Beyond the beer being poured the festival also features live music, food, and its annual Mega Music Sale. Each year the KLCC Brewfest raises funds for KLCC through beer sales and its Mega Music Sale. KLCC is now collecting records and CDs for the Brewfest Music Sale. Drop your tunes at KLCC, 136 W 8th Ave, Eugene, 9 am-4 pm weekdays.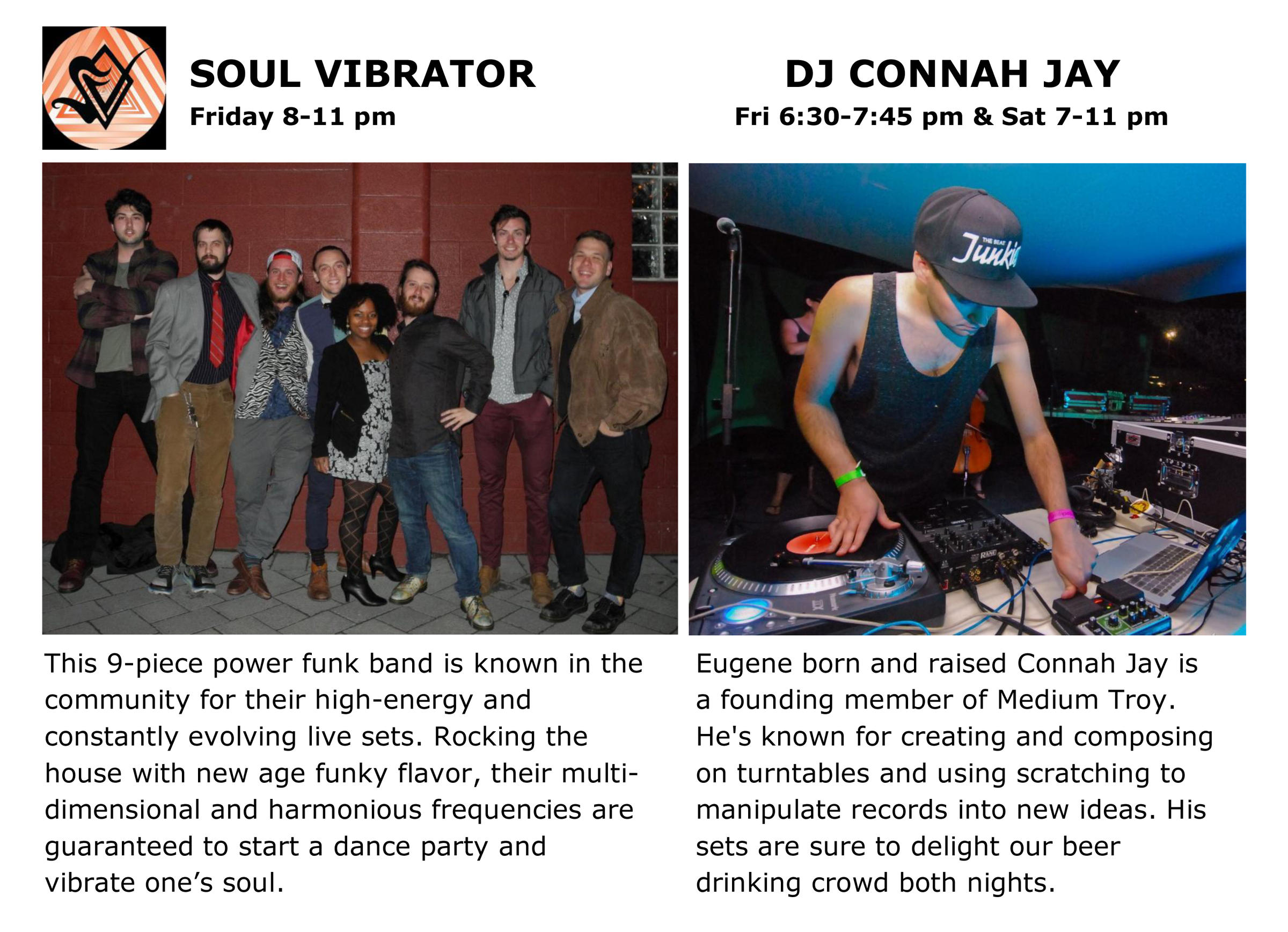 Live music from Soul Vibrator on Friday from 8:00-11:00pm and DJ Connah Jay will spin tunes on Friday from 6:30-7:45pm and on Saturday from 7:00-11:00pm.
Advance tickets to the 2018 KLCC Brewfest begin at $15.00 and are available by clicking HERE.
Getting to and from the KLCC Brewfest is easy with the Lane Transit Distirct (LTD). Ride the bus for free with the LTD Day Pass.
Lane Events Center
796 W 13th Ave.
Eugene OR