54°40' Brewing Hosts the 2nd Annual Outlaw Beer Festival
|
If you've been fortunate enough to ever meet Bolt Minister one thing you'll quickly learn is that he has a strong appreciation of country music. Not particularly today's country music but the music of years gone by. On Saturday, June 23rd, his brewery, 54°40' Brewing will host its 2nd Annual Outlaw Beer Festival.
Outlaw Beer Festival benefits the Camas-Washougal Community Chest and pays tribute to the classic country music icons that have been lost through the years. The daylong festival that takes place from Noon to 10:00pm will feature a bevy of local musicians performing their take on Country, Western, and Outlaw music.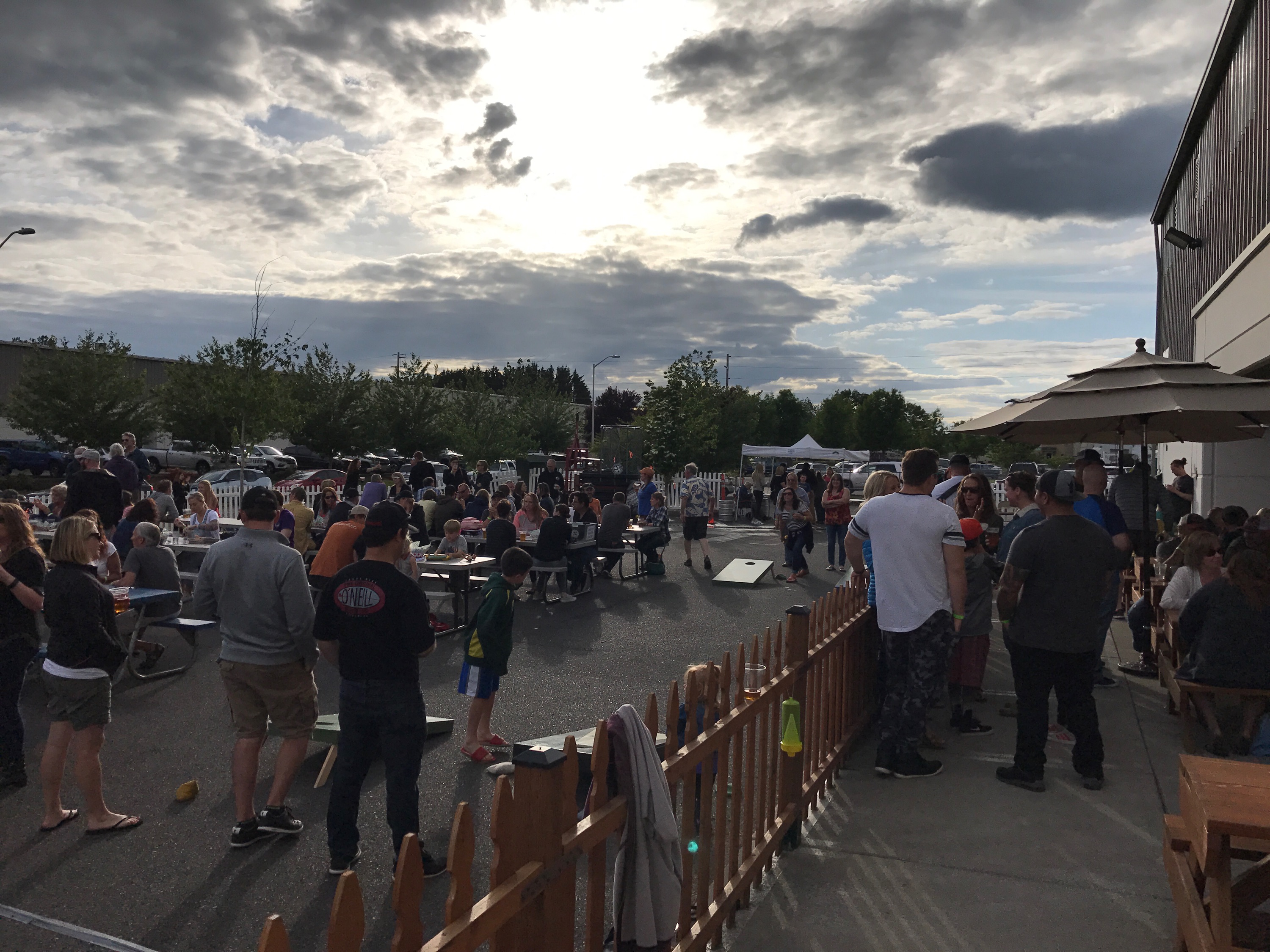 Back from 2017's festival will be singer/songwriter Chad Bault as well as crowd favorites the Oregon Trailers. New to the festival will be Portland's own Golden Promise that's led by Sean Burke, Head Brewer at Von Ebert Brewing. Outlaw Fest will be headlined by Clark County native Kasey Anderson, that also happens to have a residency at 54°40's taproom on Thursdays the entire month of June as he gears up for a national tour.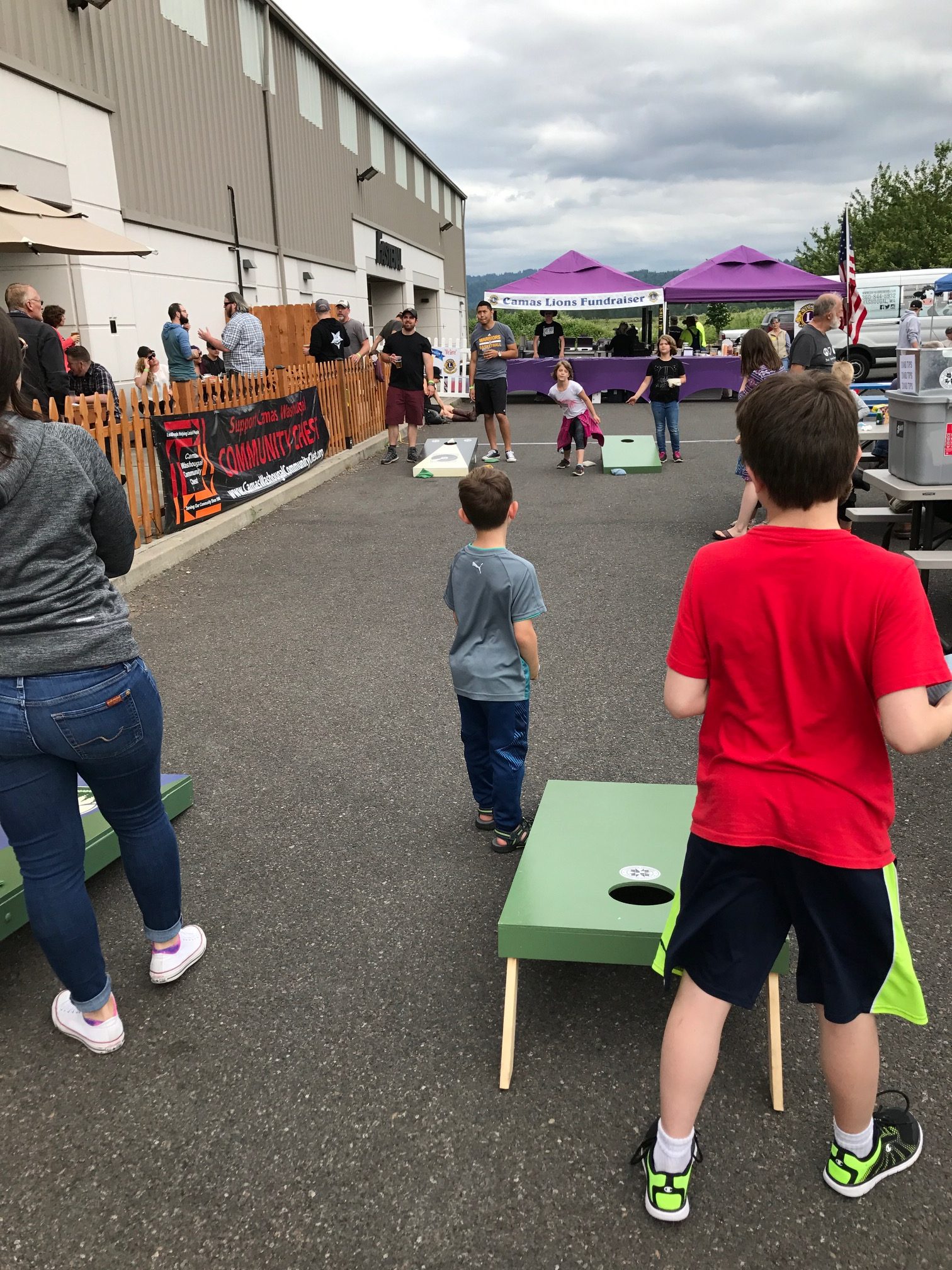 Outlaw Beer Festival is family friendly with many activities to keep everyone busy. There will be an industrial bubble machine for the little ones and corn hole boards set up outside. Best of all, the dunk tank returns this year where festival goers will have a chance to dunk the brewers of 54°40' Brewing along with a few surprise guests! Food will be on-site and will be provided by 54°40's own kitchen headed by Chef Erin Ledoux.
The Camas-Washougal Community Chest is the beneficiary of the festival. The Community Chest was established in 1946 when a group of concerned citizens formed to coordinate raising funds for local 501 c-3 nonprofit organizations involved with education, youth education, aiding those with special needs, natural resource conservation, health and welfare, crisis and emergency services, and other charitable and civic endeavors. Each year the Community Chest awards grants to local non-profit organizations delivering services, exclusively, to children and families in Camas and Washougal.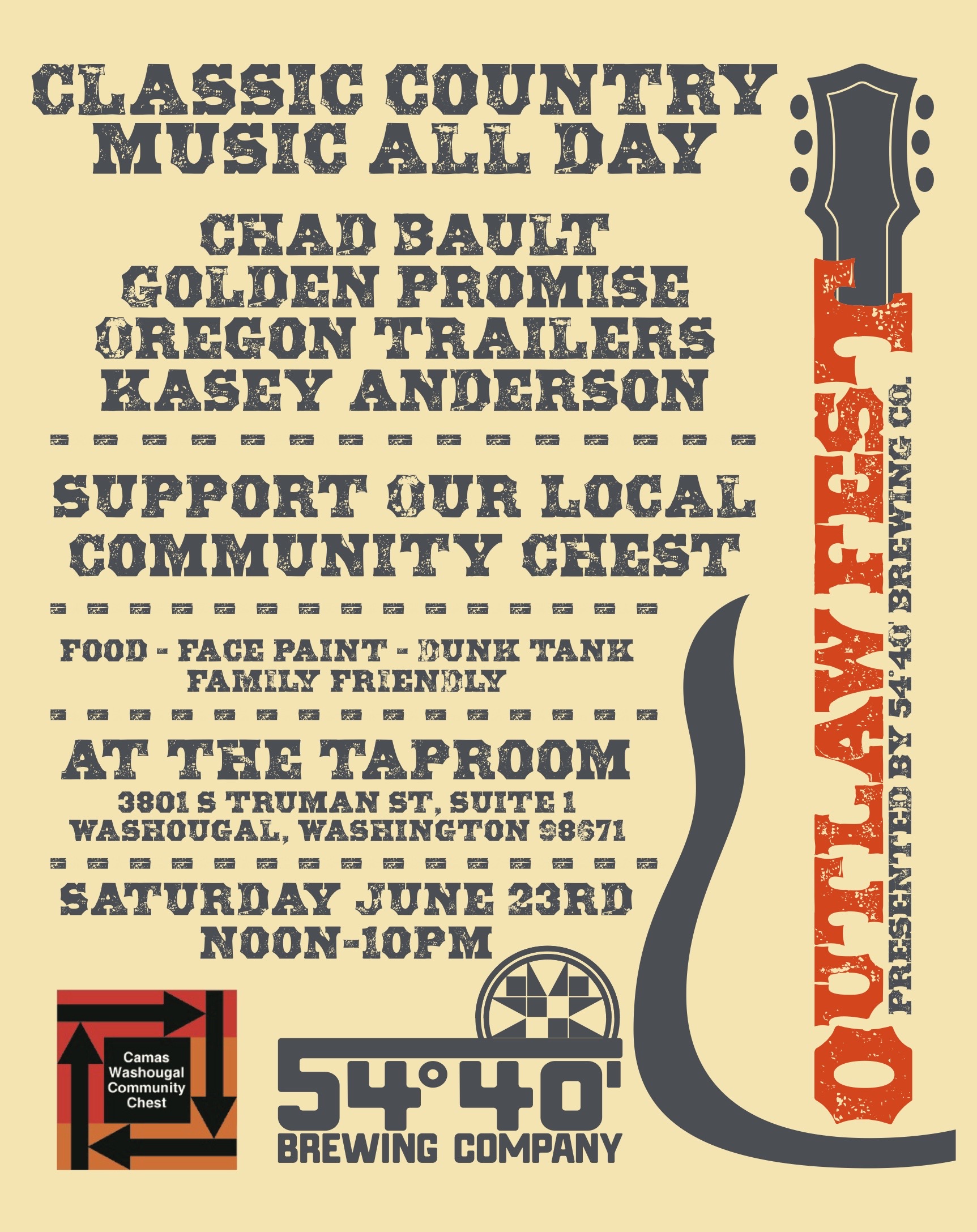 Outlaw Beer Festival takes place on Saturday, June 23rd from 12pm to 10pm. A $5 suggested donation at the gate to benefit the Camas-Washougal Community Chest.
54°40' Brewing
3801 S Truman Rd.
Washougal, WA 98671