5th Annual Sabertooth Microfest Brings Together Beer + Live Music
|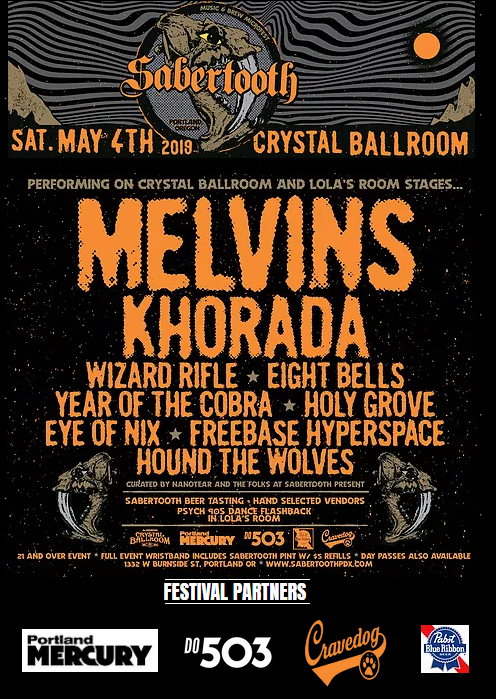 Music and beer are always a great pairing and now for the fifth consecutive year, McMenamins will bring its Sabertooth Microfest to the Crystal Ballroom. This year's installment of the Sabertooth Microfest will take place on one day, Saturday, May 4, 2019 that will be headlined by the Melvins. Sabertooth Microfest will bring together mind-altering, psychedelic stoner rock in collaboration with musically inspired beers from many of the performing bands all brewed by McMenamins brewers.
The 5th annual Sabertooth Microfest will feature activities for half-day and all-day pass holders with beer tastings starting at 3:00pm and music starting at 4:30pm. Check the schedule for more details. Attendees can wander freely between Lola's Room and Crystal Ballroom with beers in hand sampling from Session Ales to Stouts.

Band + Brewer Pairings: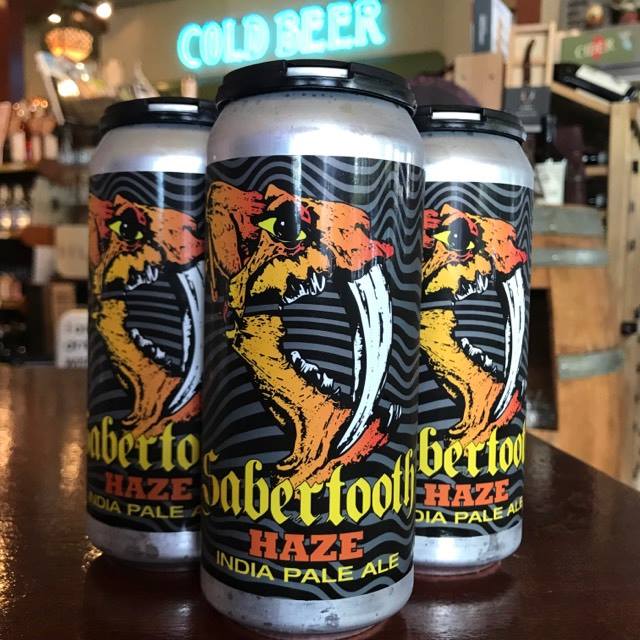 Sabretooth Microfest tickets are now on-sale. There are two options; Black Light Special and The Melvins Pass. Tickets can be purchased by clicking HERE.
The half-day Black Light Special pass includes entry from 3:00-7:00pm, access to the Sabertooth Collaboration Beer Tasting along with 5 tastings to sample your choice of the collaboration ales, access to our curated market vendors and performances in Lola's Room and The Ballroom until 7:00pm. Additional tastings are available for purchase. $10
The full day Melvins Pass includes entry at 3:00pm, a collectable Sabertooth pint glass that unlocks $5 pints all over the Crystal Ballroom property, access to the Sabertooth Collaboration Beer Tasting along with 10 tastings to sample each of the available collaborations, shop our specialized vendors and catch performances in Lola's Room and The Crystal Ballroom all day and night. $30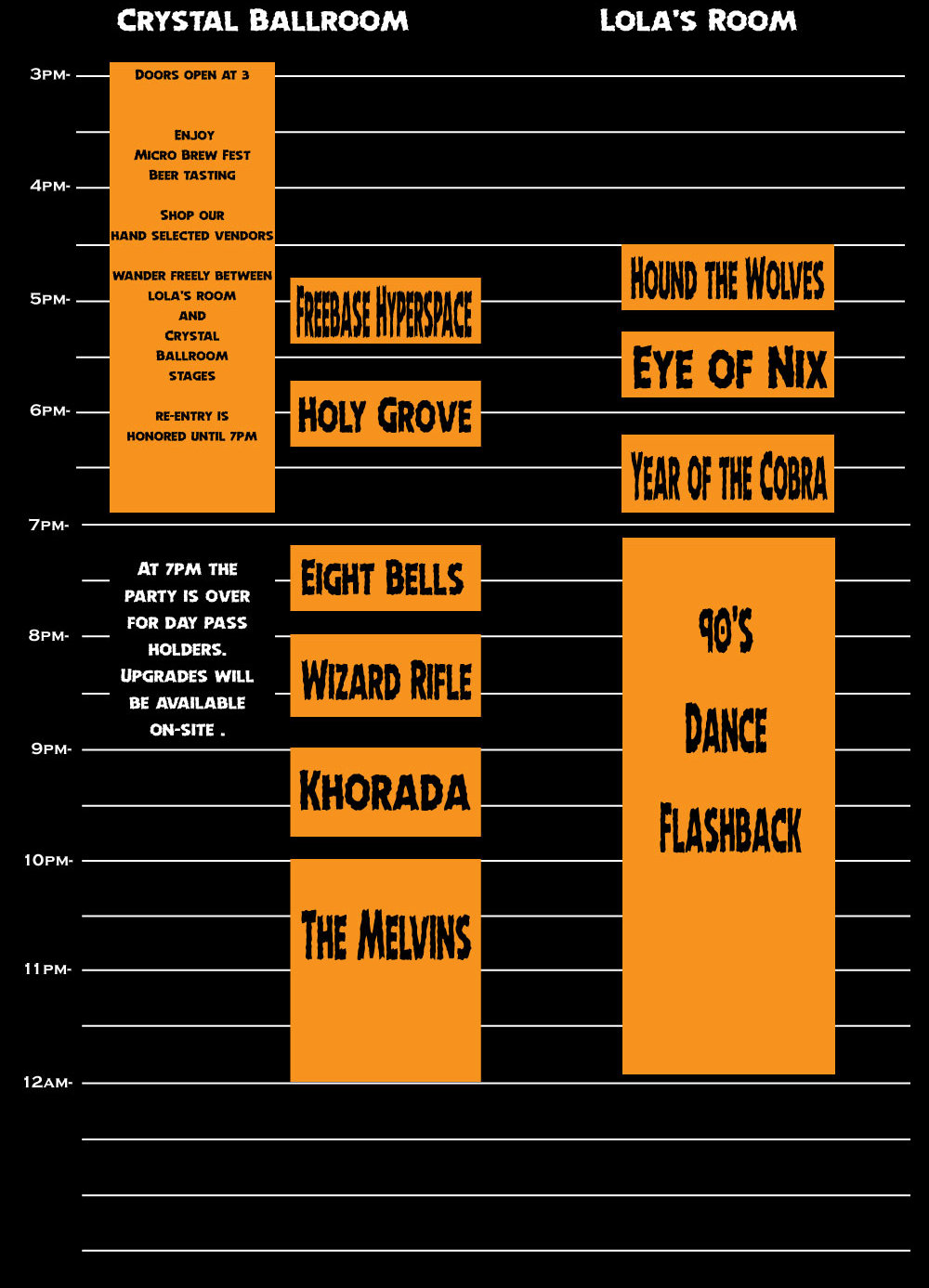 Crystal Ballroom
1332 W Burnside St.
Portland, OR 97209