AleSmith Honors 25th Anniversary of Sublime Album with Limited-Edition 19.2oz Cans
|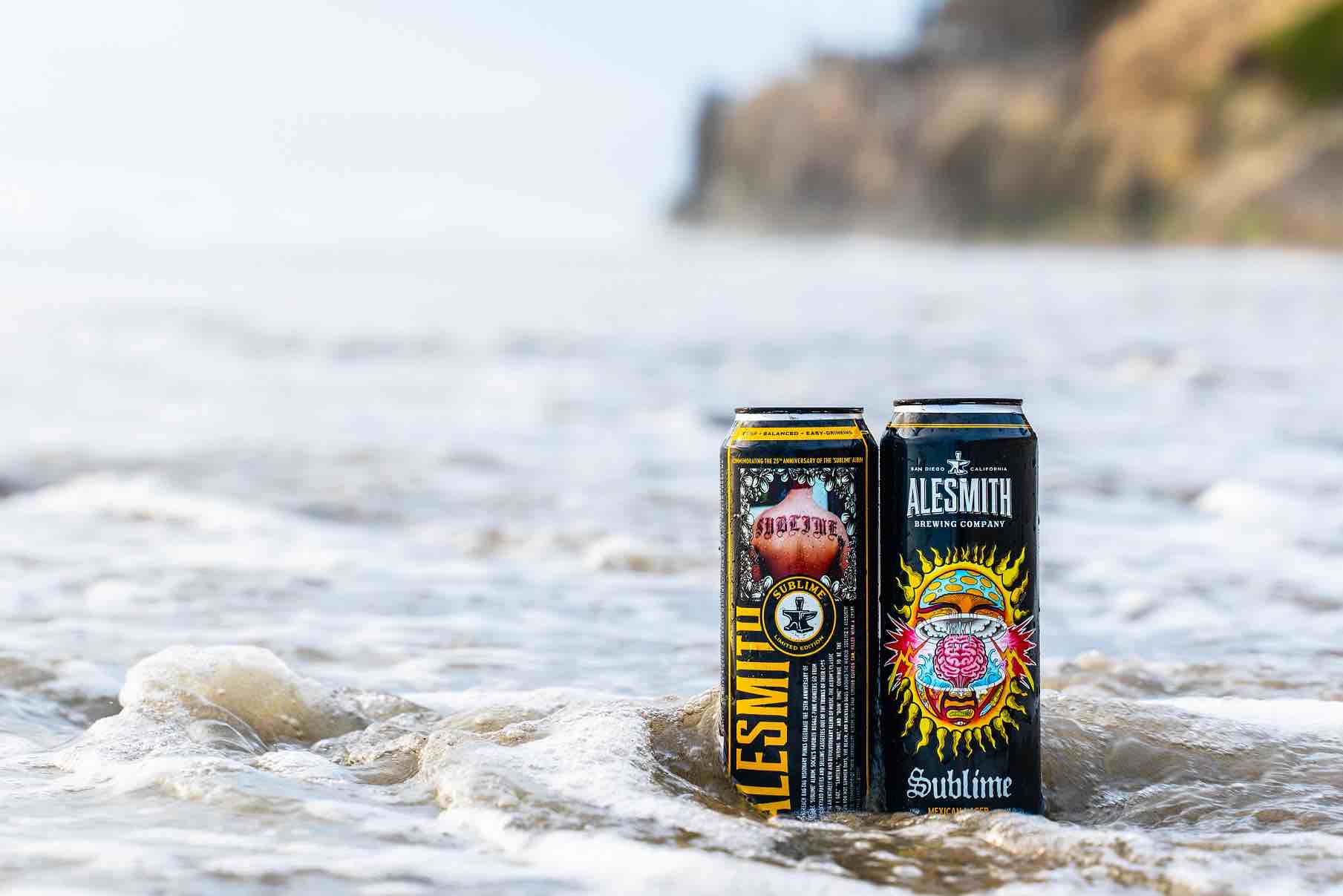 In time to remember and celebrate the 25th anniversary of the self-titled album from the band Sublime, AleSmith Brewing Company re-imagines its popular Sublime Mexican Lager in new packaging with brand new artwork.
Twenty-five years ago, the band Sublime released its self-titled third and final album that went on to become its most popular album. This newfound stardom was taking place as its lead singer, Bradley Nowell, succumbed to his heroin addiction. The album Sublime garnered many hit songs including What I Got, Santeria, Doin' Time, and Wrong Way.
To honor this milestone of the band Sublime, AleSmith Brewing has released a batch of limited-edition 19.2oz stovepipe cans of Sublime Mexican Lager featuring new artwork from the band's OG sun artist, Opie Ortiz. These labels look rad!
"The band members are all big fans of this style of beer," says Peter Zien, Owner and CEO of AleSmith, in a statement. "We created our thirst-quenching version of a traditional Vienna-style lager (famously brewed by the Mexican breweries) that showcases a grainy, malt-forward sweetness and easy drinkability.  Clean and crisp with subdued hop bitterness to balance, makes Sublime Mexican Lager the go-to beer for hot summer days or pre-concert tailgating."
The Sublime and AleSmith partnership was forged in 2017 through similar track records and longevity within their respective industries. Since 1988, Sublime has stayed true to their independent, authentic music and lifestyle, resulting in a continually growing fan base with over 17 million albums sold. The band has brought all walks of life together through their revolutionary blend of musical styles.
These new, larger 19.2 oz cans of Sublime Mexican Lager can be found at the AleSmith Tasting Room, select retailers in Southern California, Minnesota, and Washington State, and online via AleSmith's webstore.
And here's a look back at the Sublime Mexican Lager release party back in 2017…