Aslan Brewing Co. x The Dip Beer Collaboration
|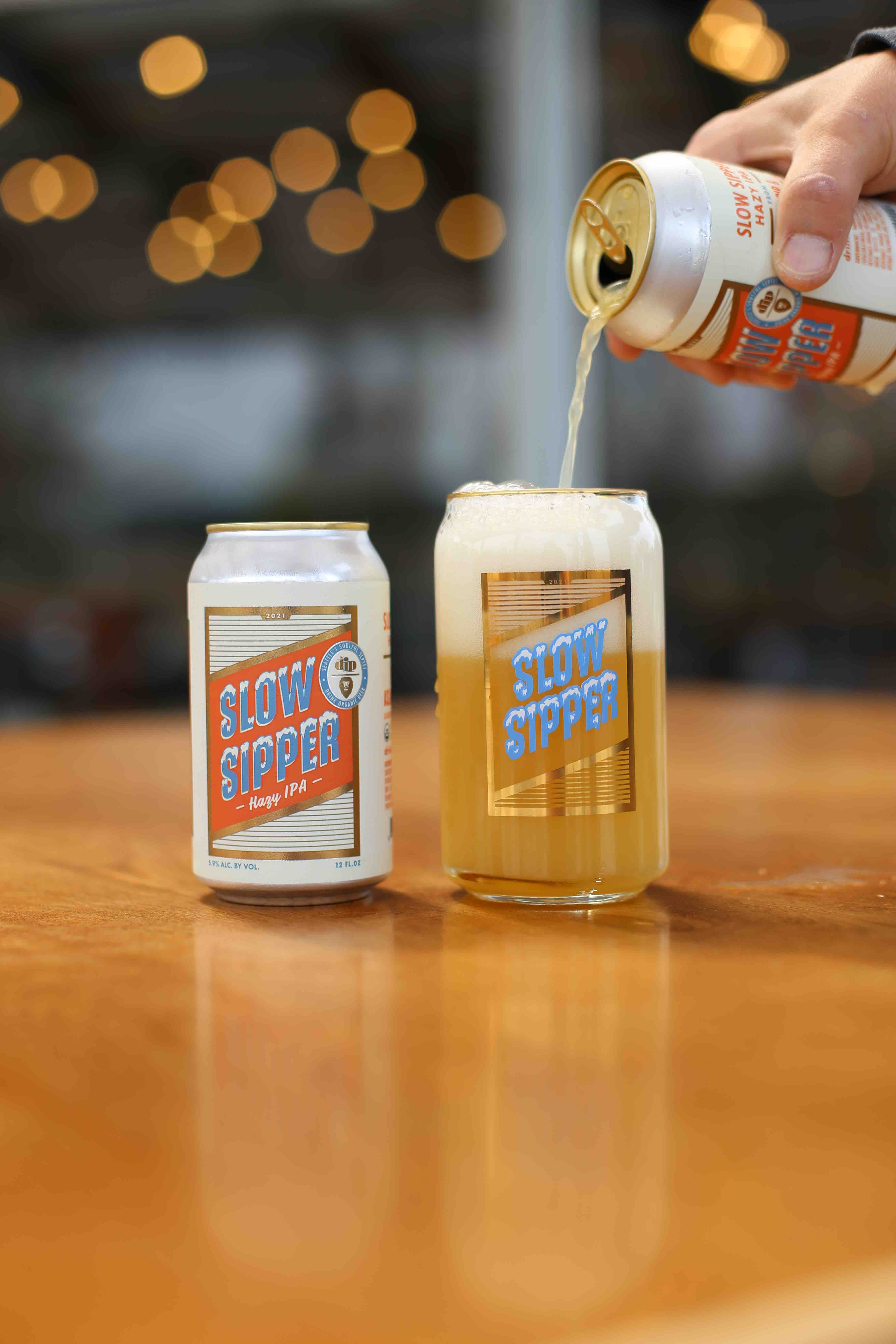 A new collaboration hits the market today from Aslan Brewing Co. and the Seattle band, The Dip. The Bellingham brewer partnered with The Dip to create a beer as smooth as the song which bears the same name.
Slow Sipper Hazy IPA is said to bring back memories of an orange creamsicle on a hot summer's day. Aslan used Citra and Mosaic hops that showcases strong lemon and lemon aromas with flavors of sweet orange, grapefruit, and pineapple. A high percentage of wheat and oats lend softness to the body. Pair this beer with any The Dip album, especially while sitting in the sun on a lovely spring day.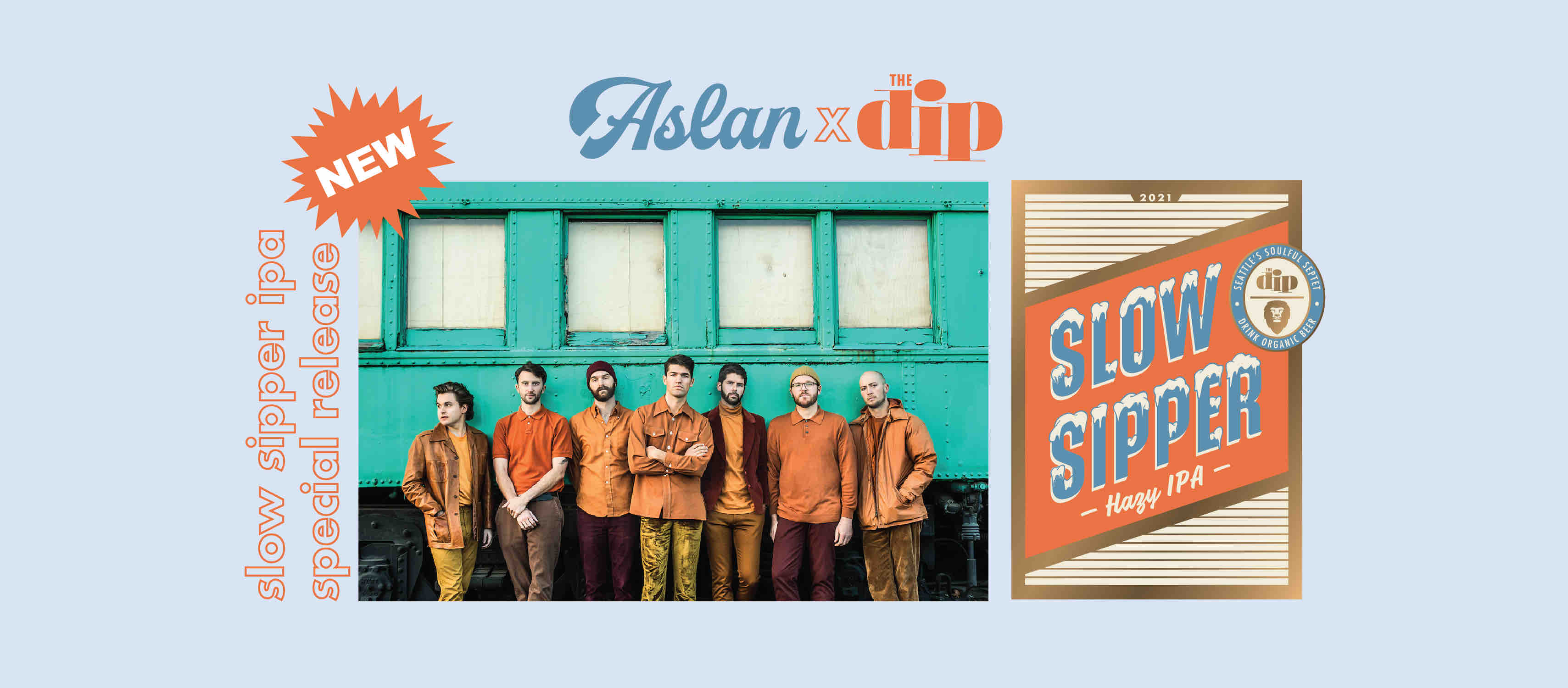 Today, Aslan Brewing will release Slow Sipper at its Aslan Depot in Bellingham and Aslan Seattle in the Fremont neighborhood for a special celebration. The Dip created a custom playlist that Aslan will be playing all afternoon. The first twenty folks to buy a six-pack of Slow Sipper at both locations will receive a vinyl record of the band's most recent EP 'The Dip Plays It Cool'!
Aslan has also created a limited run of Slow Sipper glassware that will be available at both locations. Proceeds from Slow Sipper draft, cans, and glassware will go to the good folks over at the National Independent Venue Association, the organization behind #SaveOurStages.
Look for Slow Sipper in distribution in Washington and California.