Culmination Brewing & Doug Fir Collaborate on Green Room Black Lime Kolsch Ale
|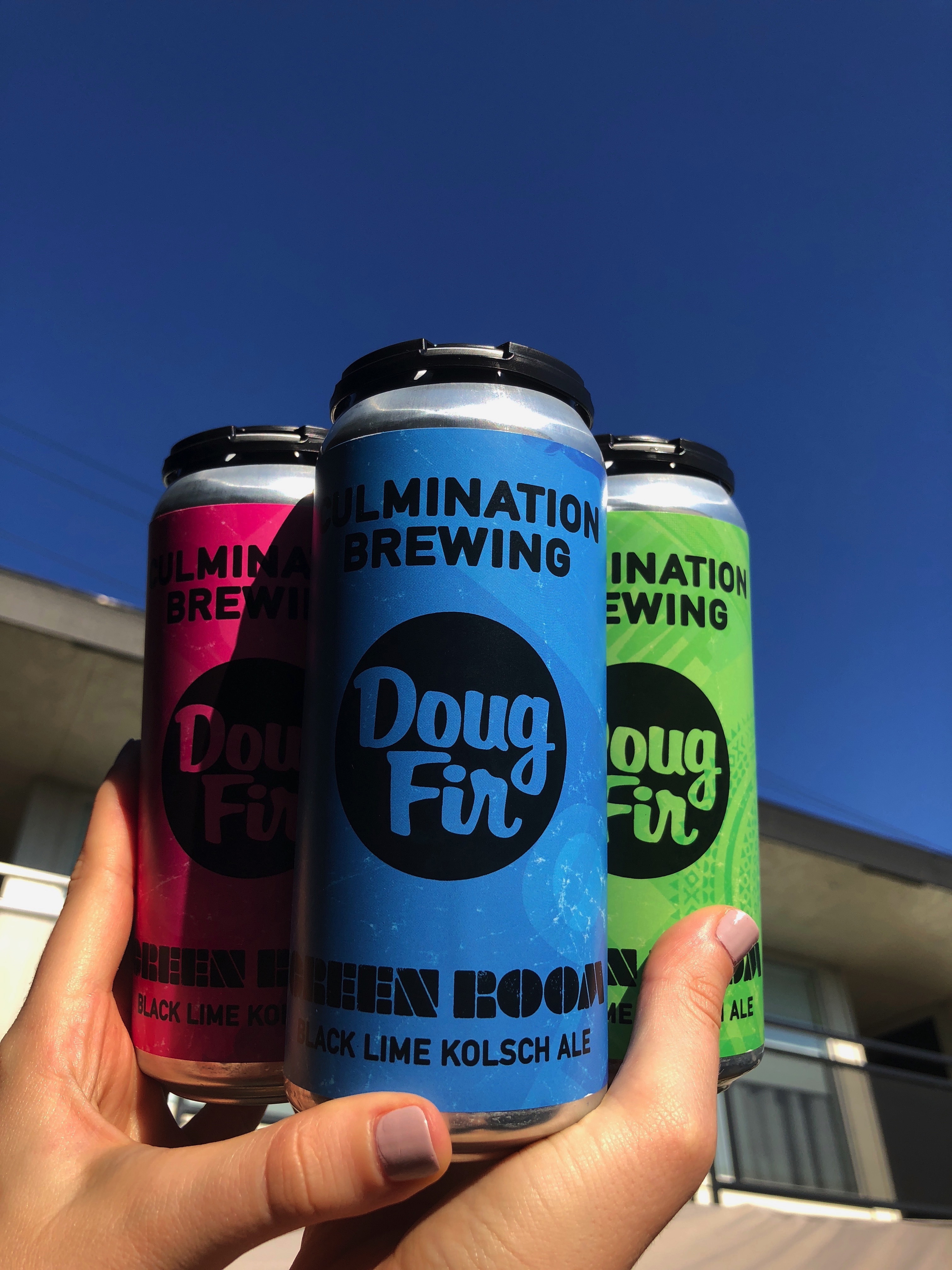 Brewed for Portland's summer nights whether you're inside the Doug Fir music club or sitting on the venue's outdoor patio, a new beer from Culmination Brewing is now available.
The legendary Portland music club Doug Fir Lounge collaborated with local brewery Culmination Brewing on Green Room Black Lime Kolsch Ale. This Kolsch style beer was brewed to satisfy the thirst of both the musicians in the green room and the fans of the band.
Culmination took the idea of brewing a classic Kolsch but turned it sideways when its added Black Lime Leaf and Zest to the beer. This addition to the malted barley used for the Kolsch along with the fruity yeast character gives this beer a pleasurable taste designed for an evening of drinking.
Green Room Black Lime Kolsch Ale was inspired by the many a tallboys chugged backstage in the green room at the Doug Fir. Packaged in 16 ounce Tallboy cans, this 5.5% ABV beer is perfect for filling up the backstage ice bucket while crushing a few of these in one sitting.
"We wanted to create a crisp, refreshing, go-to beer that pairs well with our new seasonal dinner menu, happy hour and late nights on the patio, and most of all: the perfect companion to hold in your hand at a show in our downstairs venue. When we approached Culmination about the project they immediately came up with the perfect flavor profile." – Doug Fir Lounge
Culmination's in-house designer Marcelo Fontana designed the label artwork on the Green Room Black Lime Kolsch Ale. The Tallboy can is wrapped with a 100% recyclable label in four different colors. Each color features classic concert posters from Doug Fir's rich musical history in the background.
Blue Label – Dum Dum Girls & Blouse and m83
Orange Label – Stereo Total and Portugal. The Man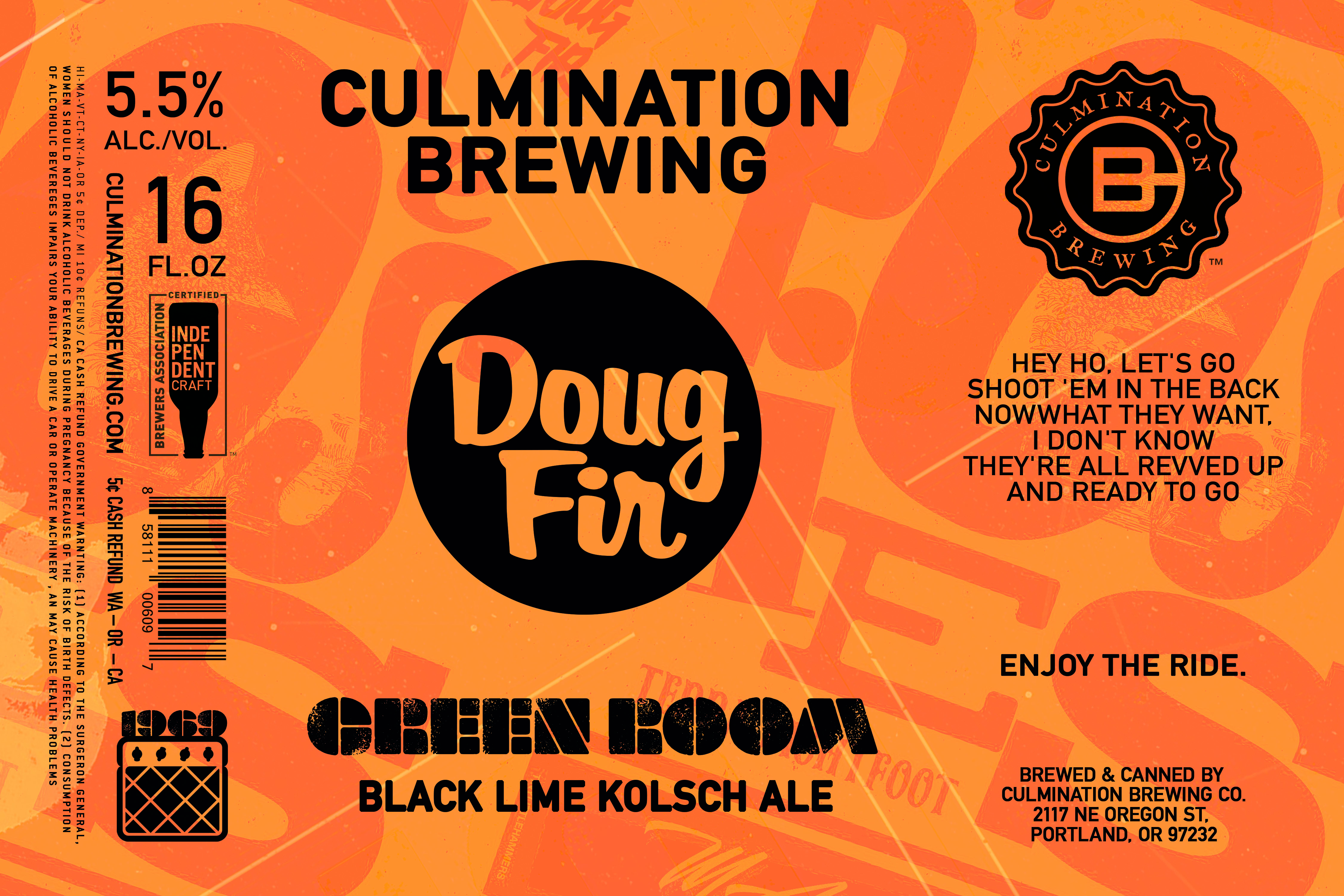 Green Label – Quasi & Explode Into Colors and The Alabama Shakes and No Name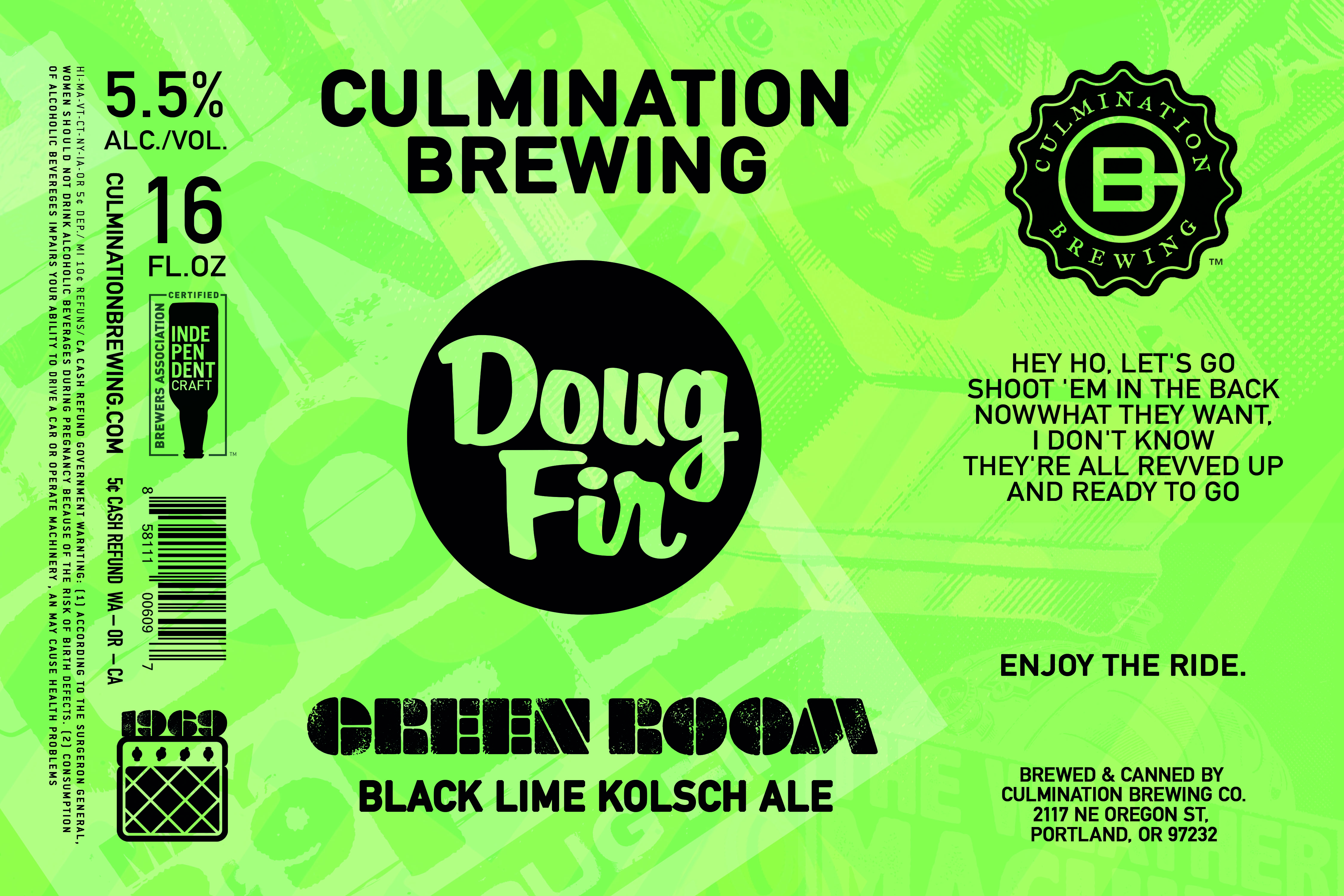 Pink Label – Pink Toro y Moi and Dungen
Each label also carries the lyrics from Blitzkrieg Bop by The Ramones.
Hey ho, let's go
Shoot'em in the back now
What they want, I don't know
They're all revved up and ready to go. – Blitzkrieg Bop by The Ramones