Double Mountain Partners with Solera Brewery on Ring My Bell Fresh Hop Cryo IPA
|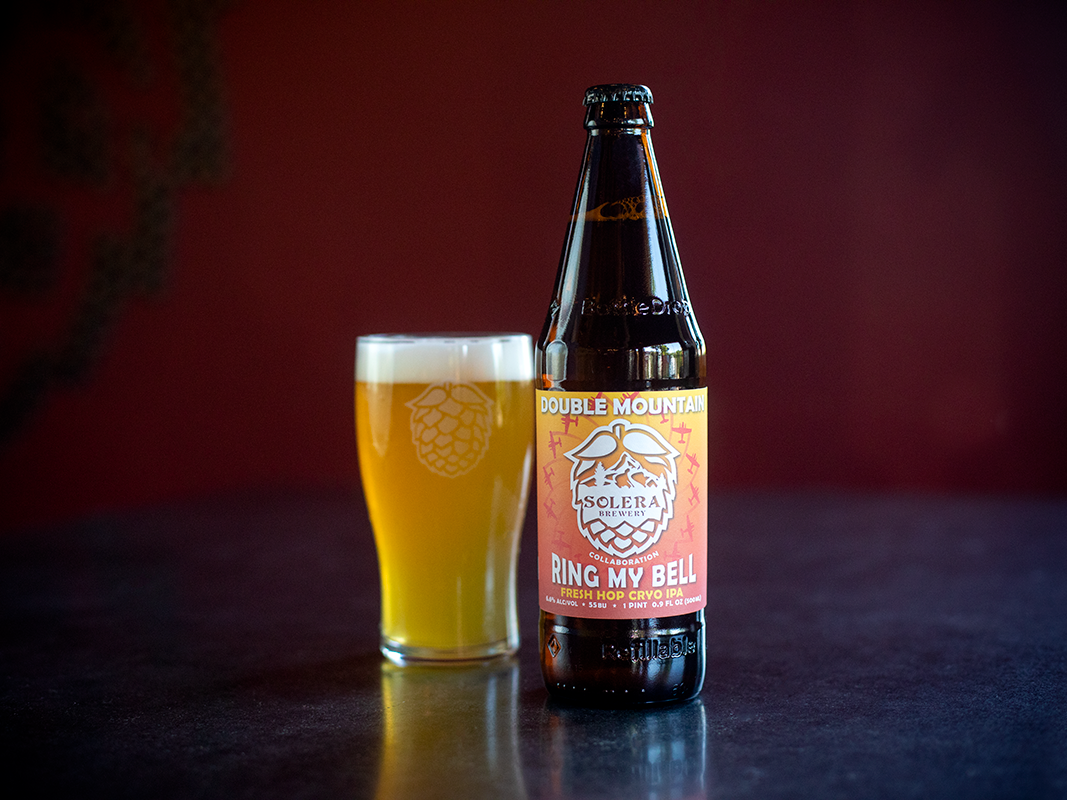 A fresh hop beer in July? Yes, its true as Double Mountain Brewery & Cidery and Solera Brewery collaborate on Ring My Bell Fresh Hop Cryo IPA.
This state of the art, new beer uses Yakima Chief Hops' experimental Trial 301 hops that utilize a new way of processing fresh hops. Yes, it may be pushing the boundaries of a fresh hop beer, but we had this beer at last weekend's Oregon Brewers Festival and it lived up to the hype!
Here is how it works to brew a fresh hop beer out of season as described by Double Mountain Brewery. Hops are shucked from the bine during harvest. They are then flash frozen with liquid nitrogen and are processed like cryo hops, removing much of the vegetal matter and leaving behind a sticky, bright green pellet. Since they have not been kilned, there is still moisture and some good greenness left. The effect is a "fresh hop" cryo pellet, exhibiting some of the same aromas and flavors of a fresh hop, any time of year. They're kept frozen until use. This technology is in the beginning stages of development, so we are one of a handful of breweries to use YCH Trial 301 to date.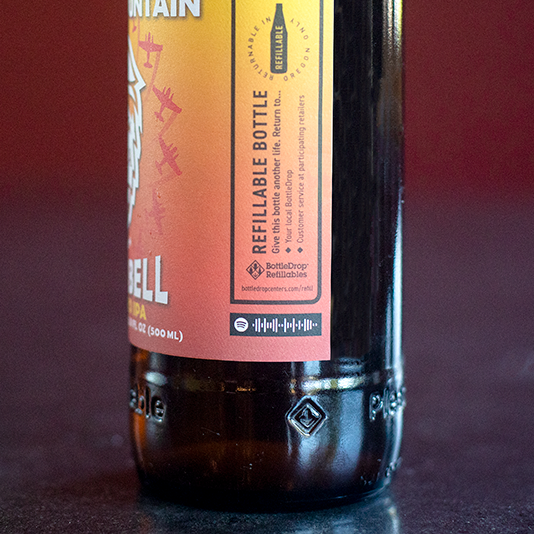 According to Double Mountain, they wanted a no-nonsense malt bill to support all the hops that they were going to throw at Ring My Bell Fresh Hop Cryo IPA. They kept the ABV on the lower side at 6.6% so that you can have more than one. You'll find notes of fresh cut kind herb, resin, and forest petrichor, along with ripe ruby red grapefruit, tangelo, stone fruit, a bit of watermelon, and strawberry that you only get from fresh hop Simcoe.
"Exploring these great hops through this new way of processing is a great way to play with aromas and flavors usually only present in fresh hops. Why does my head hurt?" said Matt Coughlin, Lead Brewer at Double Mountain Brewery.
Ring My Bell Fresh Hop Cryo IPA is available in refillable 500mL bottles and on draft at our Hood River Taproom, SE Portland Taproom in the Woodstock neighborhood, at Solera Brewery in Parkdale, OR, and throughout the Northwest.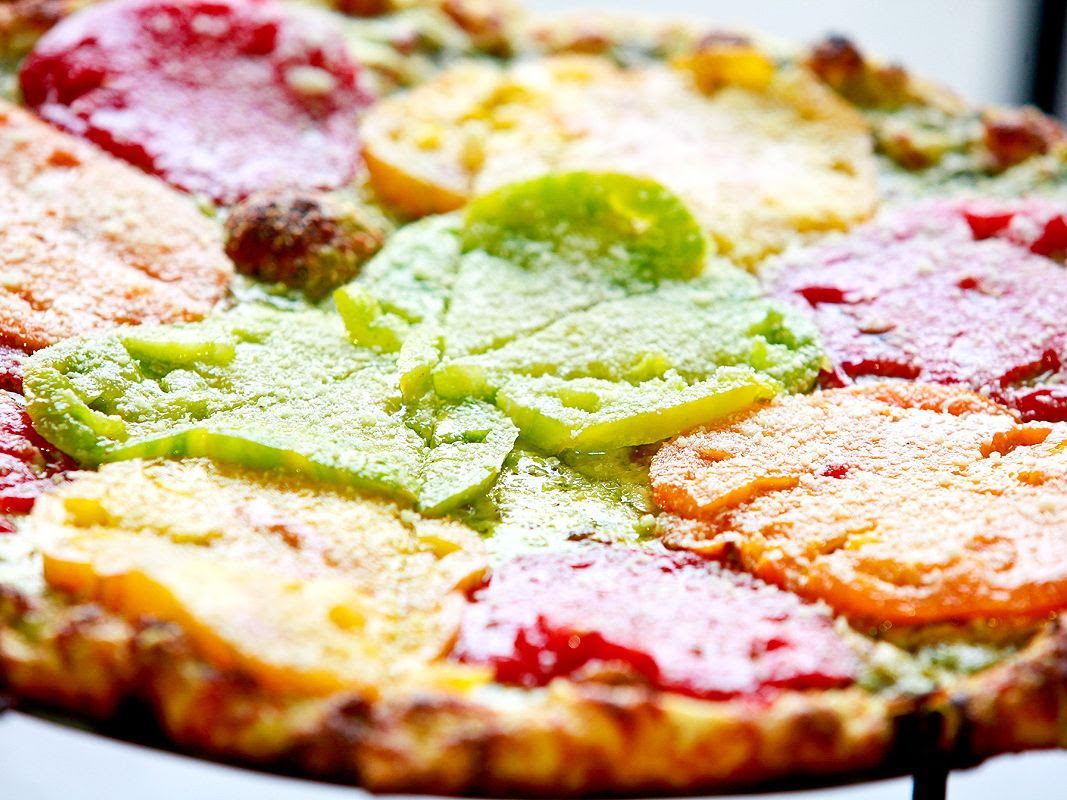 In other Double Mountain Brewery news, the magical season of heirloom tomatoes is almost upon us. And with this, it brings the return of The Heirloom Pizza, one made with fresh basil pesto, mozzarella, and fontal cheese, local heirloom tomatoes, and then finished with pecorino and parmigiano. The Heirloom will be hitting the pizza oven as soon as the tomatoes are ripe and ready!