Ecliptic Brewing Releases Cloud Core Hazy Pale Ale & Hosts Brewers and Their Bands
|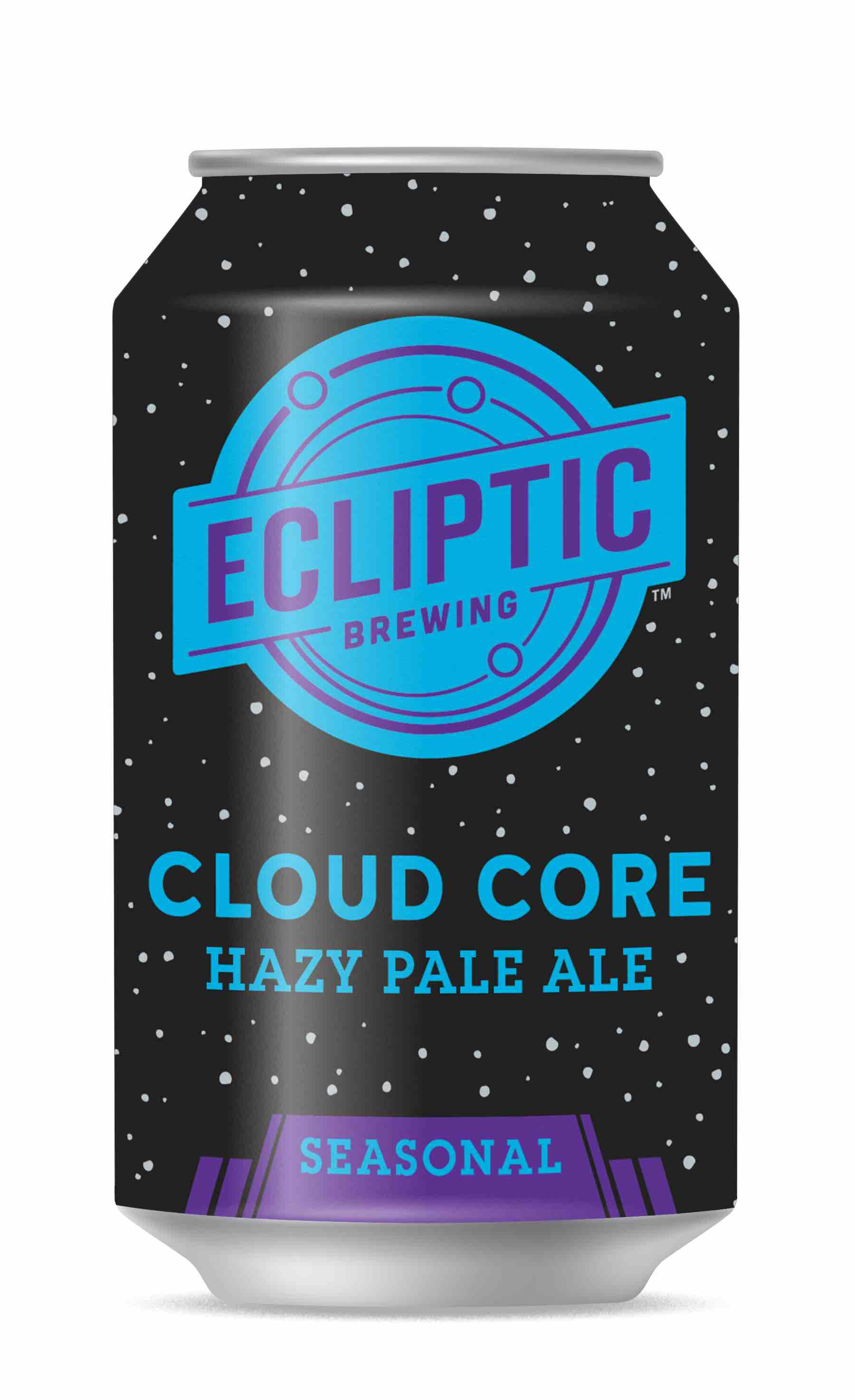 As we head into late summer, Ecliptic Brewing is set to launch a new Seasonal Series beer with its Cloud Core Hazy Pale Ale. The brewery is also excited to host Brewers and Their Bands, an evening of live music from brewers that also are musicians!
Cloud Core Hazy Pale Ale is brewed with Pale and Wheat Malts, flaked oats, and it features some exciting new and flavorful hops -including Talus and Nectaron- which bring a juicy, tropical flavor profile. The beer sits at 5.5% ABV and 40 IBUs.
"It was time for a change up to our fall Seasonal release…we wanted to brew something new," said Ecliptic's Owner and Brewmaster, John Harris, in a release. "It feels like the haze craze is still here, so we thought we'd bring a lighter hazy option into our mix." Harris said the brew team experimented with a variety of hops for this beer and even created single hop varieties to evaluate each of the hop flavors in the brew. "We're really pleased with the result of these hop trials. This beer packs a big punch of aroma and flavor."
Cloud Core Hazy Pale Ale will be packaged in 12-ounce cans and in draft through the month of October.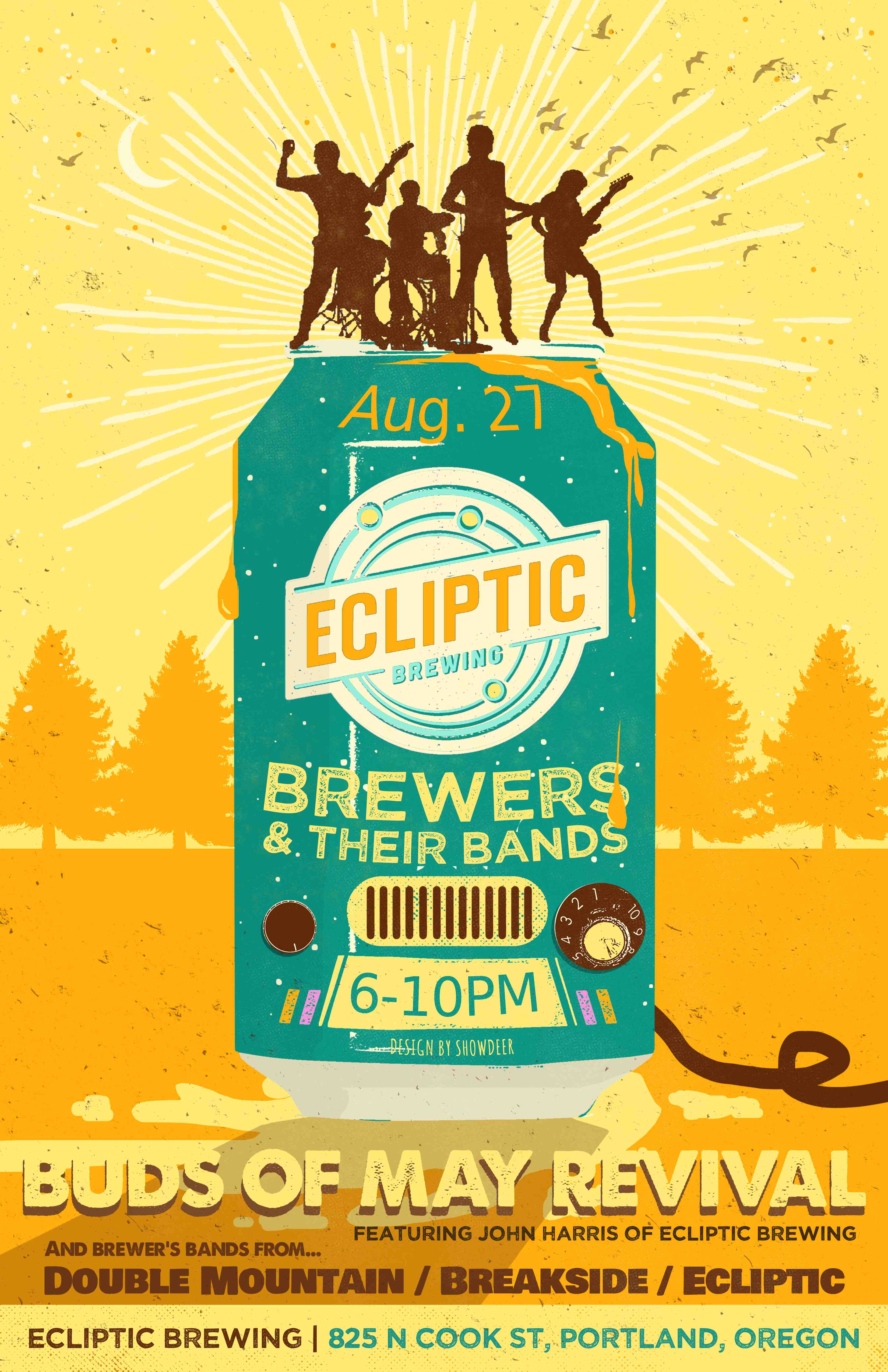 Later this week, Ecliptic Brewing returns with its celebrated Brewers & Their Bands music event on August 27th on its Mississippi Avenue patio. Brewers & Their Bands will showcase four live music performances, beers from multiple breweries, and food specials from Ecliptic's kitchen.
The event will feature brewers from Double Mountain Brewing, Breakside Brewing, and Ecliptic, each playing with their respective bands or with the event's house band. The headliner and house band is the Buds of May Revival, which includes Ecliptic Brewing's own John Harris playing the washboard. Beer from each of the participating breweries will be available for purchase.
Band Lineup:
Cede the Clouds, featuring Grant Smith of Ecliptic Brewing: 6:15-6:45pm
Bourbon at Church, featuring Matt Swihart of Double Mountain Brewing: 7:05-8:05pm
Buds of May Revival, featuring Andy Cech of Breakside Brewery: 8:30-9pm
Buds of May Revival, featuring John Harris of Ecliptic Brewing: 9-10pm
Brewers & Their Bands will take place August 27th from 6:00-10:00pm on Ecliptic Brewing's patio and is family-friendly. The event is free, with food and beer available to purchase.
Ecliptic Brewing
825 N. Cook Street
Porltand OR 97227