Elysian Brewing and Rolling Stone Partner on Elysian Rolling Stone Lager
|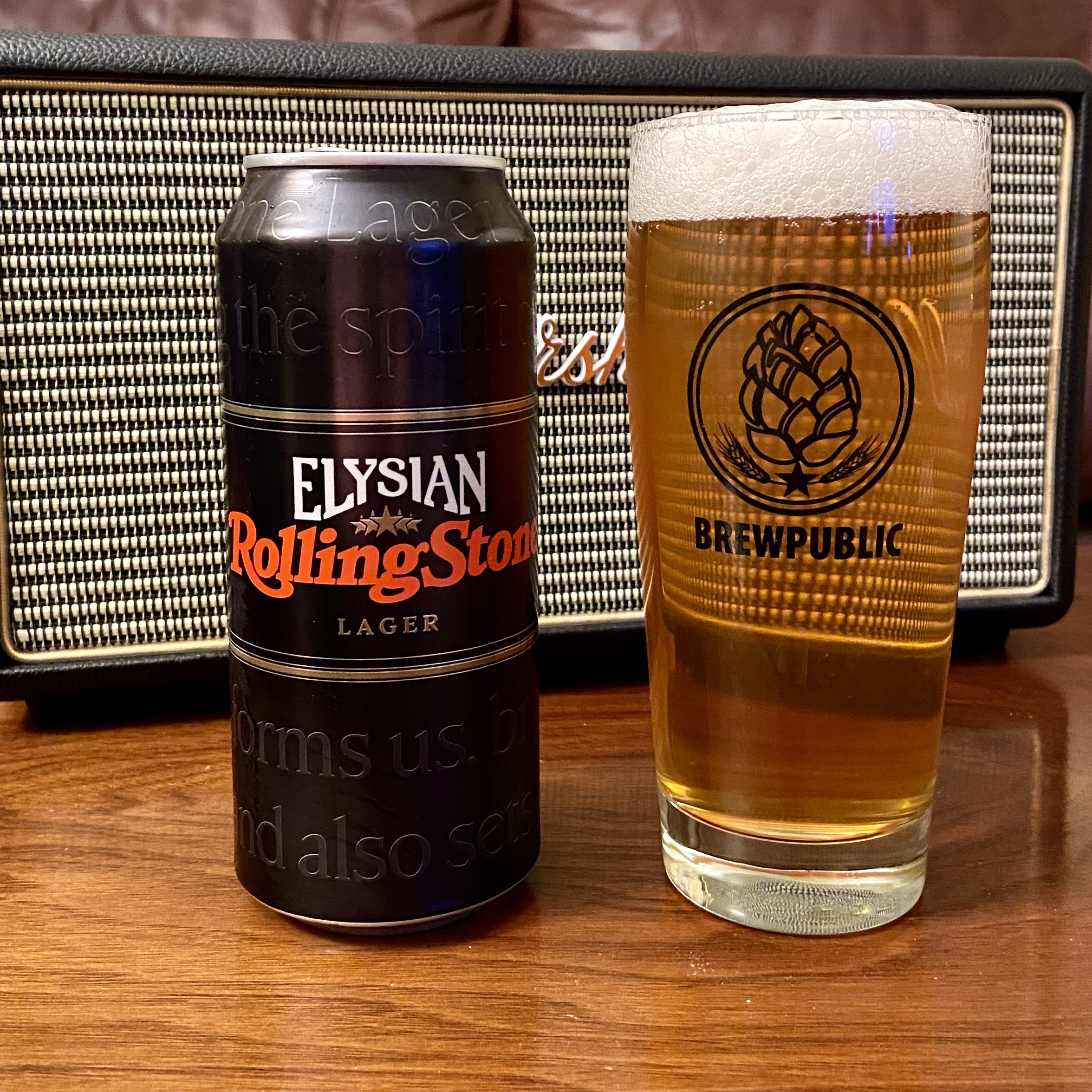 Two legendary icons in craft beer and music news have joined forces to co-brand a new lager together. Elysian Brewing and Rolling Stone have joined forces on Elysian Rolling Stone Lager.
After debuting on February 1st at Rolling Stone Live: Miami Big Game Experience at the Super Bowl, this new full-flavored lager joins the lineup of beers from Elysian Brewing this month. This beer also marks the first time that the iconic music magazine has co-created and licensed its iconic logo to be placed on a beer can.
Brewed in Seattle at Elysian Brewing, Elysian Rolling Stone Lager is inspired by long nights at music venues, something that seems to be a distant memory these days. Through the years, Elysian Brewing has been supporting live music since its inception in 1996. We've seen a few memorable shows supported by Elysian, including helping host Sub Pop Records 25th Anniversary in 2013. Even one of the brewery's co-founders, David Buhler, is a musician that we've seen perform multiple times through the years.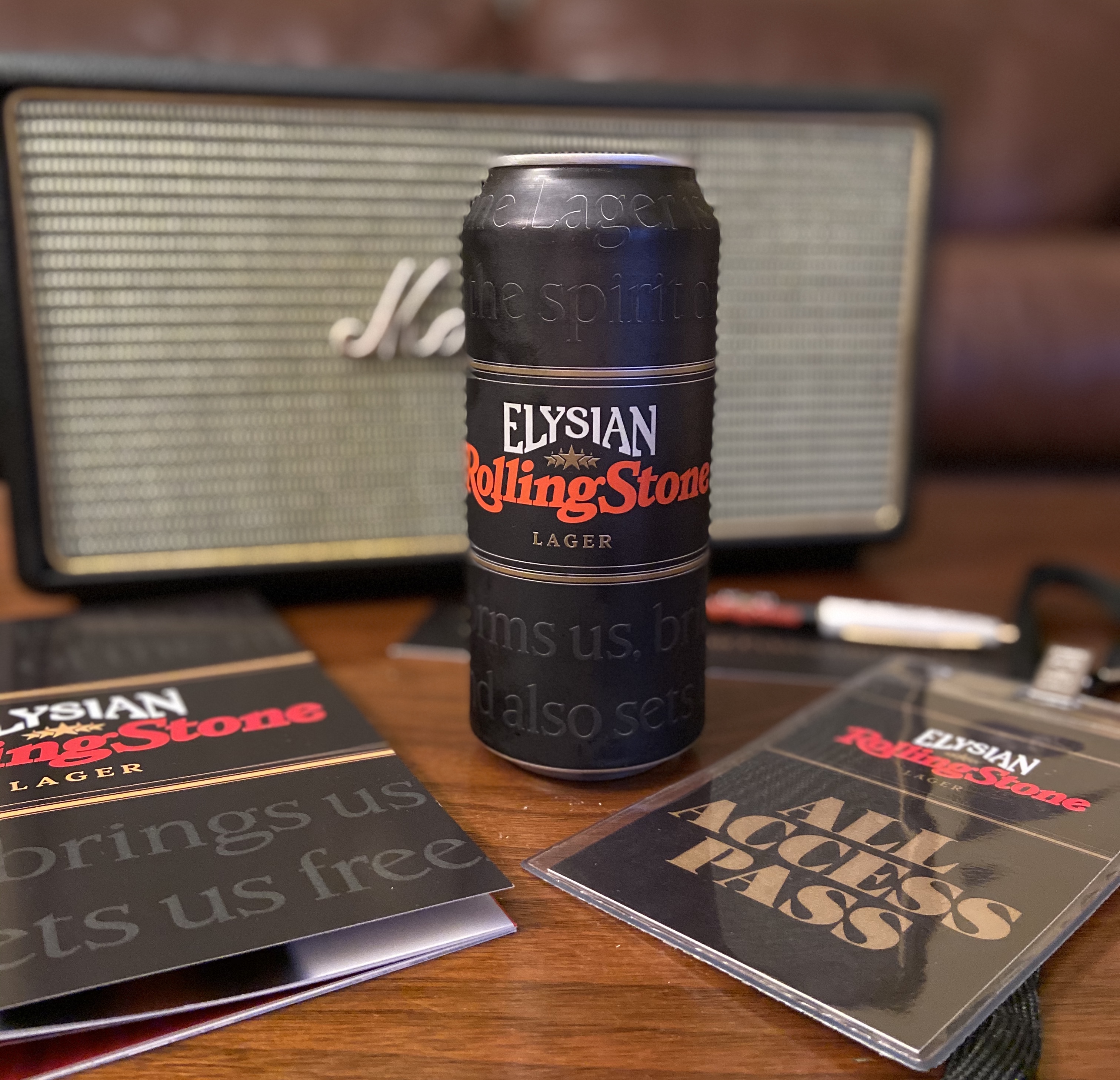 "The fact that Elysian has supported and been inspired by music and musicians since their beginnings makes this partnership a natural fit for Rolling Stone," said Gus Wenner, Rolling Stone's president and COO, in a statement. "We're excited and proud to share our first venture into craft beer with our fans — we put a lot of passion into this project and we know they're going to love it."
Elysian Rolling Stone Lager is brewed with Pilsner, CaraFoam, and CaraBohemian malts and Cascade, Crystal, Mandarina, and Bavaria hops. This co-branded lager sits at 4.8% ABV and 47 IBUs as it offers a nice crisp, refreshing taste. The lager pours a clear golden color and offers a modest hop profile on their take of a classic lager. It'd be the perfect beer while catching some live music, something that we currently can only envision during these strange times.
"Like a musician creating a timeless masterpiece, we took our time with this brew to perfect a beer that pays homage to the indescribable emotions that only music can evoke," said Josh Waldman, Elysian Brewmaster. "Essentially, we wanted to create a beer you'd want to drink when you jam out."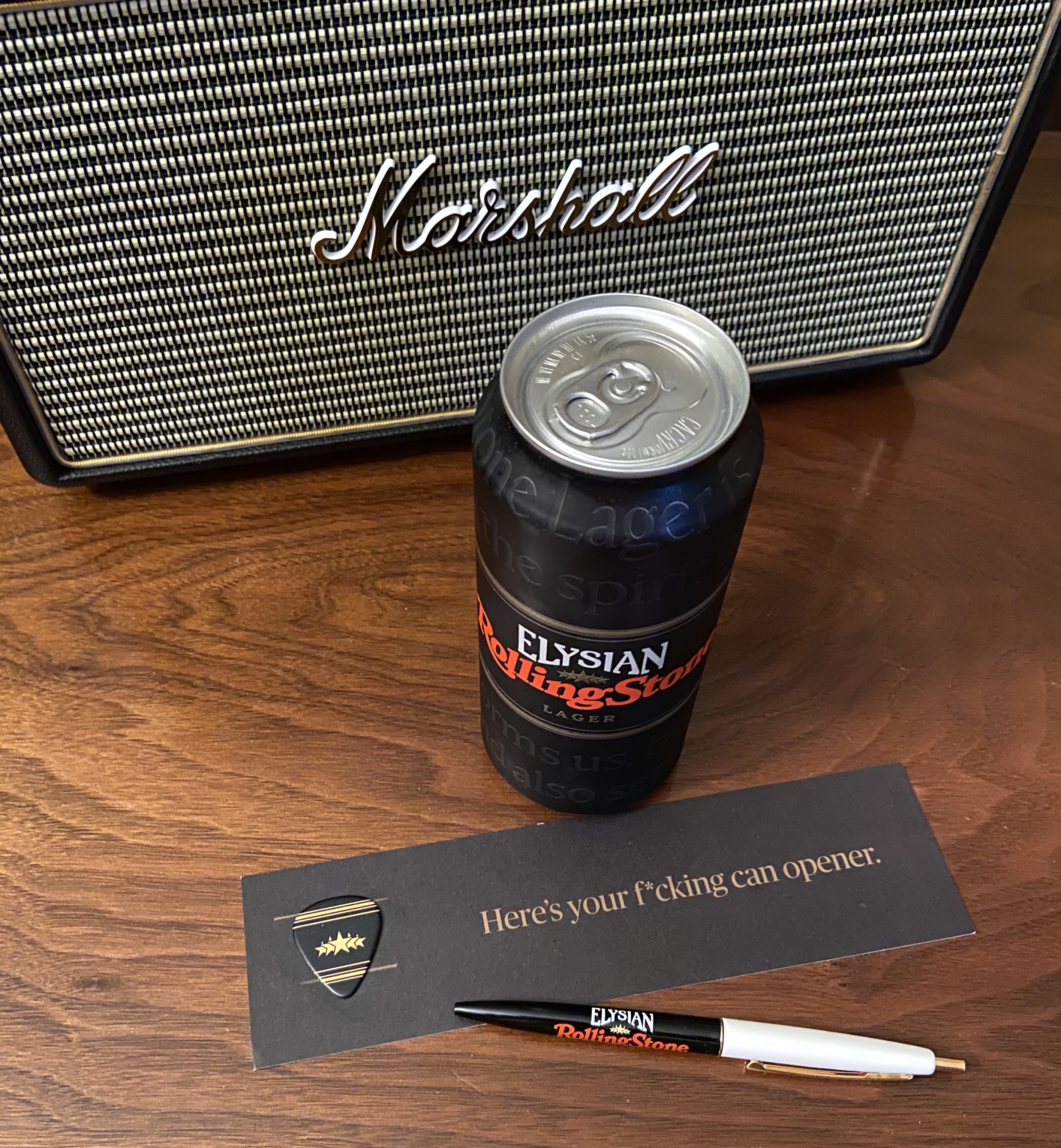 "Elysian is honored to be the one and only Rolling Stone craft beer partner. It's the perfect way to celebrate the power of music and its significance in our everyday lives," said Joe Bisacca, Elysian Brewing Co-Founder, in a statement. "We invite beer loving rock fans nationwide to raise a can and toast the music legends that helped set us free.
And if you want to listen to some music while enjoying a can of Elysian Rolling Stone Lager, Elysian Brewing and Rolling Stone has created its very own Spotify playlist – Elysian x Rolling Stone Playlist.
Elysian Rolling Stone Lager is available in a six-pack of 12oz cans, as well as 16oz cans. It will also be available on tap nationwide.