Fort George Brewery Launches The 45 Series of Lagers and Music
|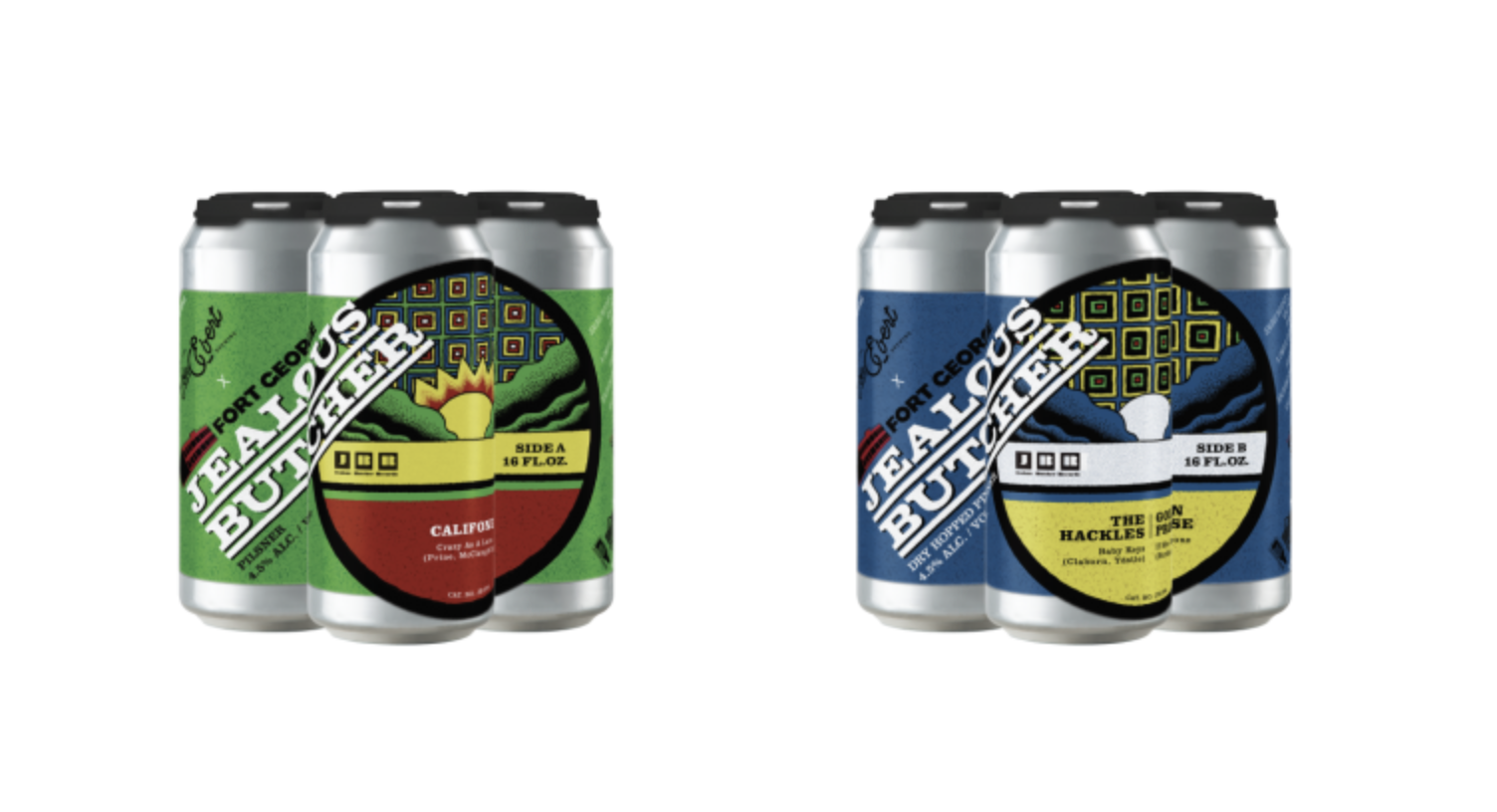 Beer and music truly come together on The 45 Series, a new beer series of 16oz lagers from Fort George Brewery with the assistance of Cascade Record Pressing alongside a collaborating brewery and a few bands.
Like the name implies, The 45 Series will see Fort George Brewery collaborate with a different independent record label, bands and brewery for each release. Plus, Cascade Record Pressing, the Northwest's first large production automated record pressing plant, will press a limited run of 45 rpm vinyl records that accompany each beer release and features new songs from different independent northwest musicians. This sounds pretty cool and something we're excited for!
For its first release Fort George Brewery is working with Jealous Butcher Records and Von Ebert Brewing with bands Califone, The Hackles and Golden Promise. The two beers for the first release in The 45 Series are Jealous Butcher Pilsner and Jealous Butcher Dry-Hopped Pilsner.
Here are additional details on The 45 Series from Fort George Brewery…
THE BEER
Named after the collaborating record label and focusing on small-batch, 45bbl lagered beers, Fort George is collaborating with respected brewers who do the style to the max. Every record has two sides, and so does the beer. This allows the brewers to collaborate and experiment with ingredients and variations on one of the most fickle beer styles.
THE RECORD
Original recordings of songs made for independent record labels that we admire. Through our partnership with Cascade Record Pressing, we are able to put out very limited batches of 45 rpm vinyl records supporting musicians and artists in a time when they really need it. In the absence of live music and social gathering, we're supporting independent musicians and artists any way we can.
Brewed as an honest homage to a mutual favorite style, the German Pilsner. A first for Fort George, a steam jacket was installed to allow for a step mash with two varieties of Weyermann Pilsner malt and assertively hopped in the kettle with Perle and Hallertauer Mittelfruh. It was then fermented with one of the world's most popular Lager yeast strains originating from Germany.

Collaborating with Von Ebert Brewing was a blast. Sean Burke and Sam Pecoraro are making some of our favorite beer and definitely have their righteous opinions when it comes to making Pilsner. We met early on to get this initial recipe dialed in and pick our hops. In the midst of a global crisis this beer's future was in question. But a mutual love of beer and music helped us push through, and we're glad we did.
Jealous Butcher Records has been a Portland staple since the early 90's. Jealous Butcher has put out some incredible albums by M. Ward and The Decemberists. They have also put out albums by Laura Gibson, 1939 Ensemble, Luke Ydstie, The Builders and the Butchers, Eyelids, Motrik, Hutch and Kathy, Fruit Bats, and Hook & Anchor, all of whom have performed on the Fort George stage.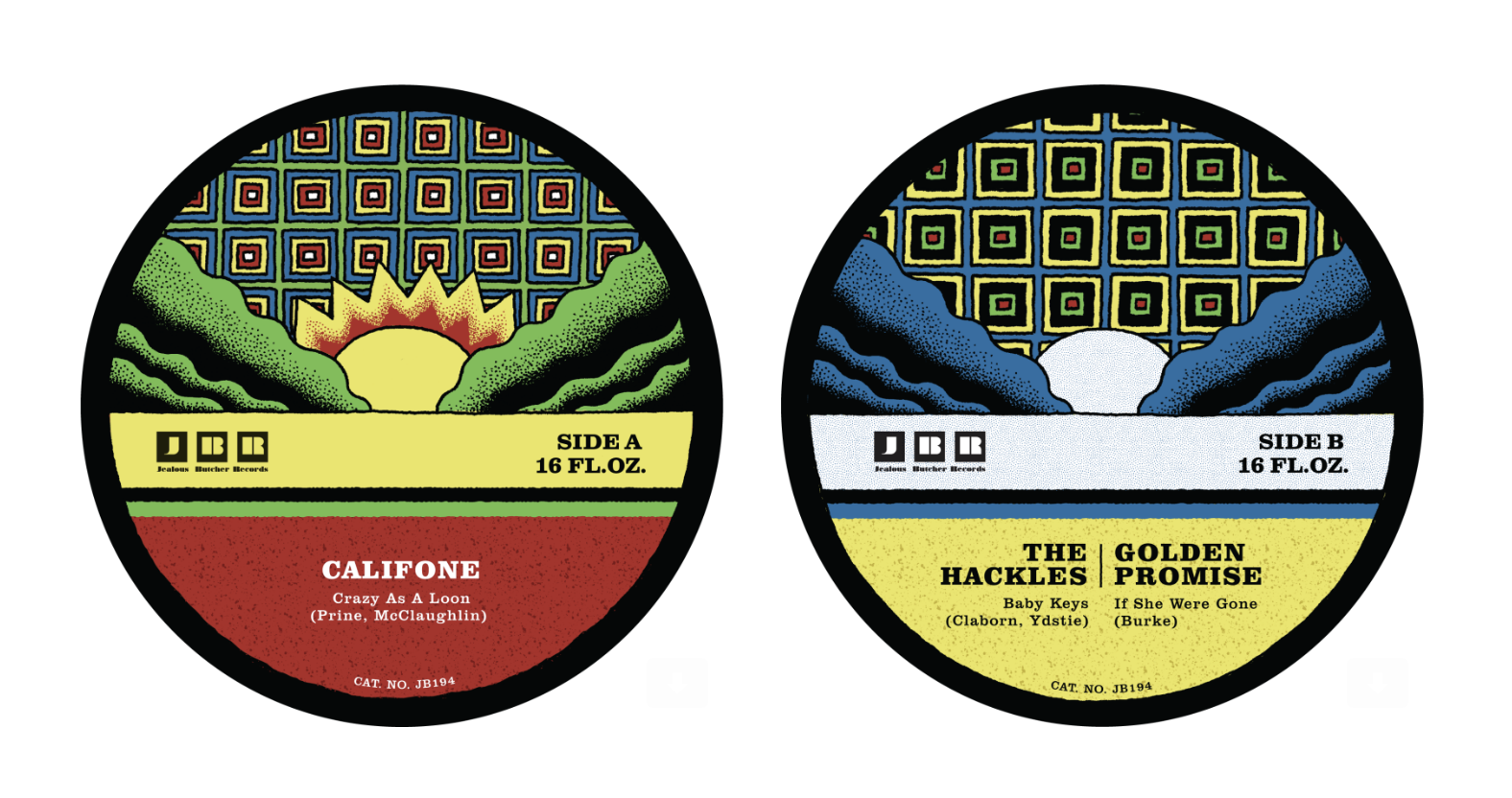 SIDE A – Califone covering John Prine's "Crazy as a Loon" 
This beer is full of floral, spicy noble hop character and a lingering lemon zest note, balanced with a rustic, grainy, bread dough malt character that fades into a crisp finish for a perfectly refreshing lager.
Califone
SIDE B –  The Hackles "Making Baby Keys" / Golden Promise "If She Were Gone" 
Taking from the same base on side A, the 90 bbl batch was split into two 45 barrel tanks. On the B Side, this half was dry hopped with two iconic Pacific Northwest hop varieties, Simcoe and Citra. Just enough hops were added to boost the fruit flavor but still let the character of the German Pilsner shine through. The result is an initial nose and flavor of citrus zest and ripe melon, leading into classic pils flavors like noble hop floral spice, rich grainy bread character, and a clean and dry finish. Undeniably a true pilsner, but not without our own fingerprint on this classic style.
The Hackles
Golden Promise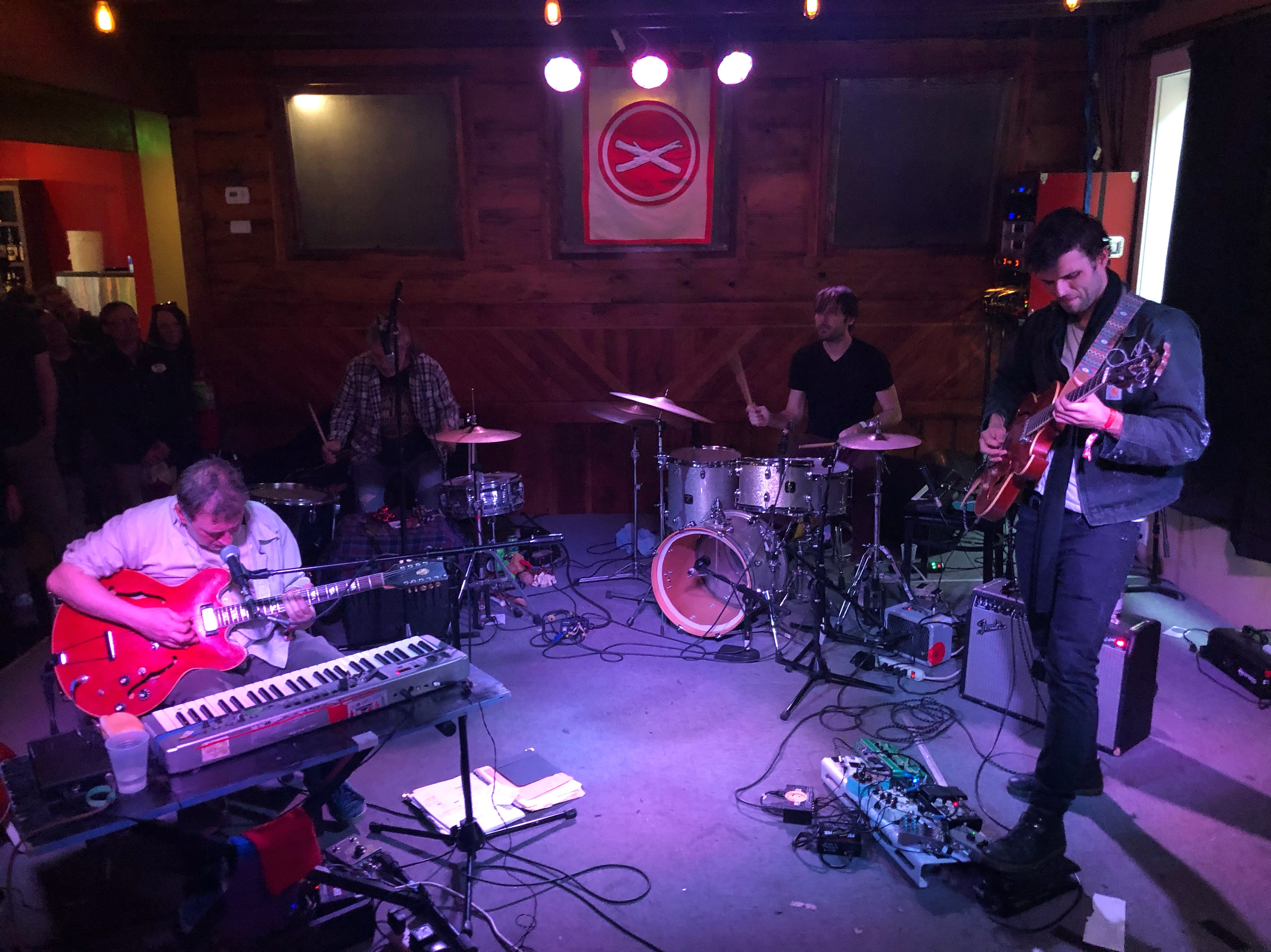 Beer Release
Side A – 6/20 at Fort George Brewery and limited Portland area distribution including Von Ebert Brewing locations.
Side B – 6/27 at Fort George and look for limited Portland area distribution shortly thereafter.
Record Release
Look for a special, limited A Side/B Side mixed case specials including the 7″ 45 RPM direct to your door from Fort George in early July!
Keep up on the 45 Series at FortGeorgeBrewery.com/45Series