In the Grove Black Vinyl Lager Can Release with Portland Brewing at Music Millennium
|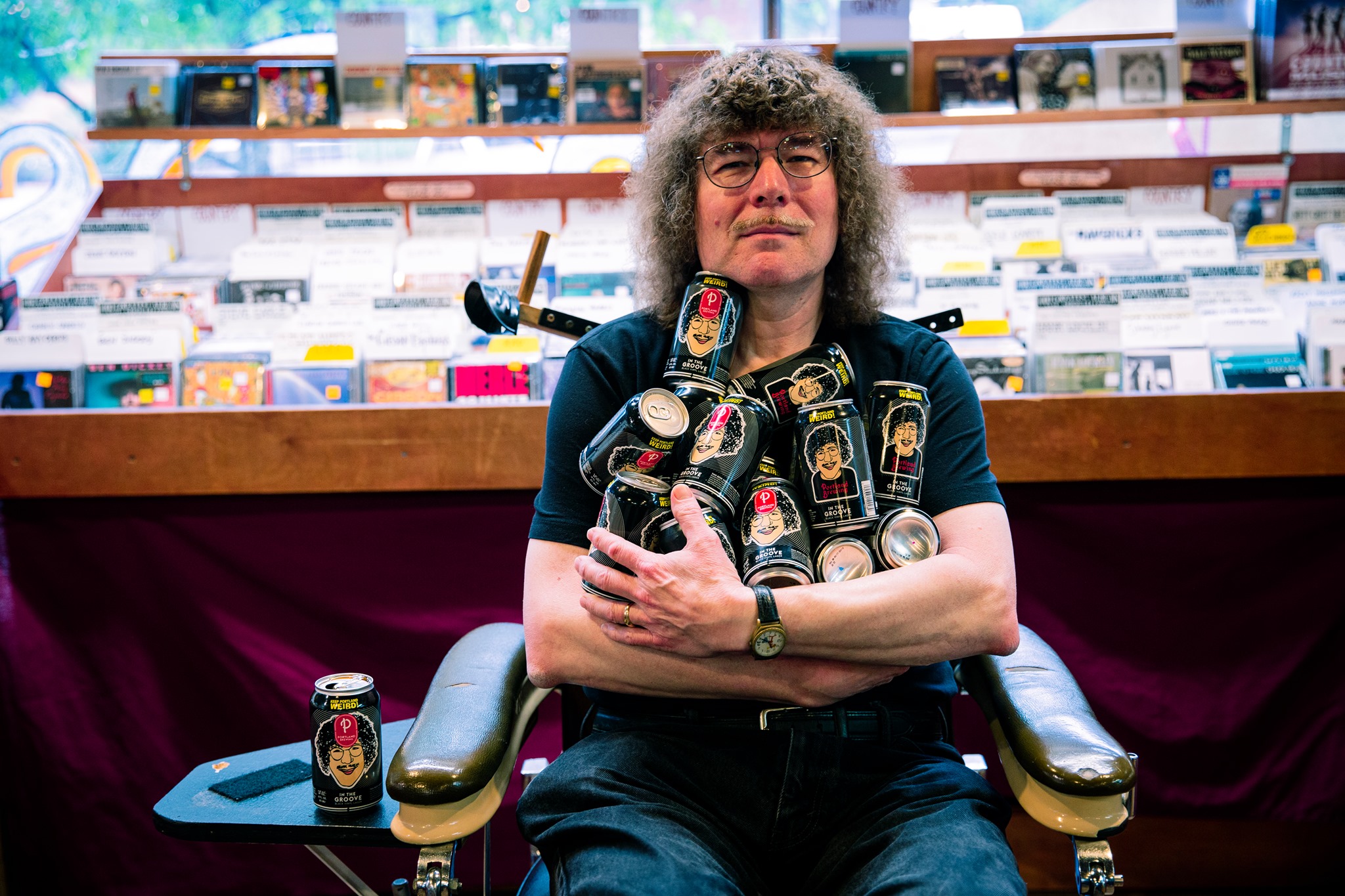 This past summer Music Millennium hosted its 27th annual Customer Appreciation Bar-B-Q and saw the draft release of In The Groove Black Vinyl Lager, a collaboration beer with Portland Brewing. The annual Bar-B-Q was a success and the initial reviews of the black lager were very positive.
Now after two months of a draft only beer, In The Groove Black Vinyl Lager will see its debut in 12oz cans that prominently features Music Millennium's owner Terry Currier on the label artwork. This collaborative beer is brewed in honor of Terry's substantial contribution to keeping Portland weird and beautiful. In The Groove is the newest beer in Portland Brewing's "Keep Portland Weird" beer series and proceeds from the beer benefit the Oregon Music Hall of Fame.
Read More: Portland Brewing and Terry Currier of Music Millennium Collaborate on In The Groove Black Vinyl Lager
In The Groove Black Vinyl Lager will make its debut in 12oz cans on Tuesday, October 15th from 6:00-7:30pm at Music Millennium. On this evening at 6:20pm, Terry Currier and Ryan Pappe, Portland Brewing's head brewer, are going to talk all about the beer, how it came together, and why it's so special to Terry. After the talk, Terry and Ryan will hang out to chat more. Or you can keep drinking while shopping for some music inside our favorite music store, Music Millennium.
Music Millennium
3158 E Burnside St.
Portland, OR 97214