McMenamins 2nd Annual Sabertooth MicroFest – Music and Beer Festival
|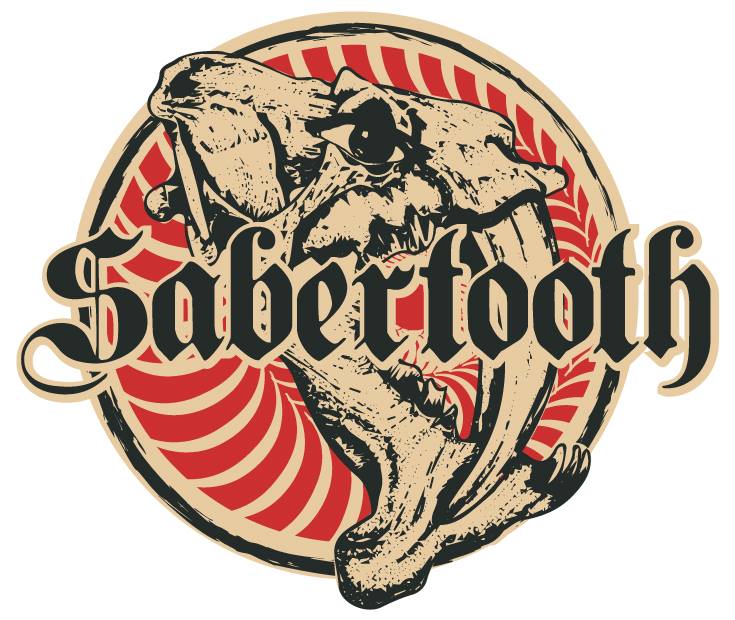 The history at the Crystal Ballroom is a lengthy one. Now in its 102nd year, the Crystal has hosted some amazing musical performances during this time. Since McMenamins took the Crystal over, the storied northwest enterprise has been brewing at this location while hosting some of the hottest musical acts. From February 5 – 7, McMenamins will host the 2nd Annual Sabertooth MicroFest, a self described "psychedelic and stoner music packed weekend" in downtown Portland.
Bringing this long history of music with its more recent brewing history, Sabertooth brings together this combination for all to enjoy. For the secone year, Sabertooth will feature Super Furry Animals, Red Fang and Built to Spill, as these bands and others will represent a wide range of psychedelic music styles and interpretations of the art form.
In addition to a full music line-up, MicroFest goers and craft brew aficionados can enjoy the Blasphemous Brew Fest – a showcase of seven wild and weird small batch beer styles custom made for the MicroFest by McMenamins and other local breweries. Beers are available for purchase in Lola's Room on Saturday and Sunday for ages 21 and over. Sabertooth ticket holders can bring beers from the brew fest up to the Crystal Ballroom to watch the show.
In addition to the shows at the Crystal Ballroom, Sabertooth will also utilize the intimate setting of Al's Den in the basement of the near by Crystal Hotel. Al's Den will host two of Portland's homegrown artists: World's Finest on Friday and Saturday, February 5-6 and Quick and Easy Boys on Sunday, February 7.
Sabertooth music line-up at Crystal Ballroom and Al's Den:
Friday:
World's Finest, 7 p.m. (Al's Den)
King Black Acid, 8 p.m.
Earth, 9 p.m.
Super Furry Animals, 10:15 p.m.
Saturday:
Blasphemous Beer Fest, 5 p.m. (Lola's Room)
Eternal Tapestry, 6:30 p.m.
World's Finest, 7 p.m. (Al's Den)
Witch Mountain, 7:20 p.m.
YOB, 8:25 p.m.
Red Fang, 9:30 p.m.
Sunday:
Blasphemous Beer Fest, 5 p.m. (Lola's Room)
Brett Netson & Snakes, 6:30 p.m.
Quick and Easy Boys, 7 p.m. (Al's Den)
The Fresh & Onlys, 7:20 p.m.
Mikal Cronin, 8:25 p.m.
Built to Spill, 9:30 p.m.
Blasphemous Brews at Sabertooth provided by:
Ale Apothecary
Breakside Brewery
Cascade Brewing
McMenamins Crystal Brewery
McMenamins Edgefield Brewery
McMenamins Thompson Brewery
Upright Brewing
There are a few different ticket options for Sabertooth. A 3-day pass is $85 in advance or $90 the day of show. Day passes are $30 in advance and $35 the day of the show. For those that want to have a VIP experience there are limited 3-day VIP Passes for $140 in advance or $145 the day of show. And if available there will be daily VIP Passes for $50 in advance or $55 the day of show. VIP viewing area is for those 21 years of age or older. Advance tickets can be purchased here.
WHEN:
February 5-7, 2016
Friday: Doors at 6 p.m., Music at 7 p.m.
Saturday: Doors and Brew Fest at 5 p.m., Music at 6:30 p.m.
Sunday: Doors and Brew Fest at 5 p.m., Music at 6:30 p.m.
http://www.sabertoothpdx.com/
McMenamins Crystal Ballroom and Lola's Room
1332 W. Burnside
Portland, OR 97209
Al's Den at Crystal Hotel
303 S.W. 12th Ave.
Portland, OR 97209