Mother Earth Brewing Returns with Timber Giant Pale for 2020 Treefort Music Fest
|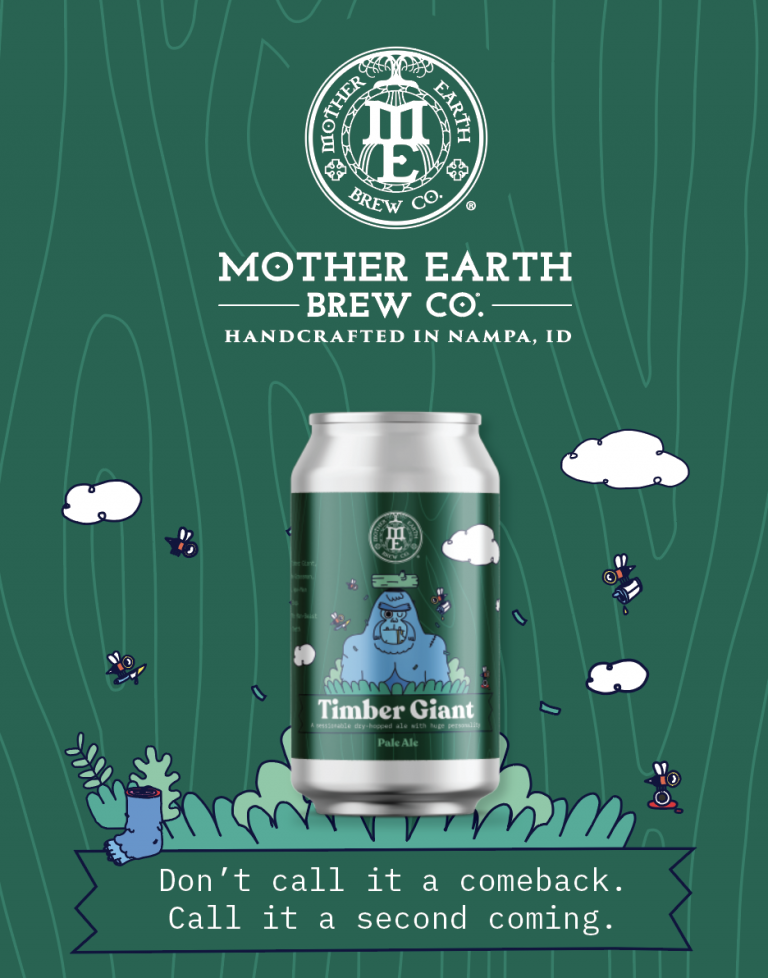 When 500 bands arrive to perform at 26 different venues across Boise, Idaho during the city's annual Treefort Music Festival, there will be one beer brewed just for the fest waiting for them. Returning for the second consecutive year is Timber Giant Pale from Mother Earth Brewing Company located in Nampa, ID.
Mother Earth Brewing has once again partnered with the Treefort Music Fest that also hosts Alefort, its very one beer fest, to brew Timber Giant Pale. We enjoyed the heck out of this beer during last year's Treefort and look forward to imbibing in this 5% sessionable ale next month at this year's festival.
"As a brewer Timber Giant is everything you want from a beer, especially if you are day-drinking," said Christopher Baker, Director of Brewing Operations at Mother Earth, in a statement. "It's loaded with hops, but is really light on the palate and easy to drink; not to mention the honor to brew a beer associated with an event that means so much to the community."
Timber Giant is currently available through March as well as being available at Treefort Music Fest from March 25-29, 2020 in Boise. The beer will also be in limited availability in Idaho and at the brewery's Vista, California location as it's the exclusive location outside the state of Idaho to carry it.