New Belgium Brewing's Tour de Fat To Visit 33 Cities In 2017
|
When one thinks of New Belgium Brewing one image that certainly comes to mind is a bike. The Fort Collins, CO based brewery hosts an annual beer and bike festival, Fat Tire presents Tour de Fat that will make its way to 33 cities from its kickoff in Asheville, NC on May 20th to its final stop in Tempe, AZ on October 7th.
Unfortunately in between these dates there will not be a stop in Portland, one of the country's most bike-centric cities. To partake in Tour de Fat, the nearest stop will be in Boise, ID on August 12th.
Now in its 18th year, Tour de Fat returns with one of its largest lineups ever. This traveling road show of bikes, beer and music will visit 33 cities and bring out an amazing lineup of bands. This year's events will include world-class entertainment by the likes of The Roots, Third Eye Blind, The All-American Rejects, The Naked and Famous, Michael Franti & Spearhead, X-Ambassadors, and many more.
"This is one of the greatest ways we can give back to local communities," said Brand Manager, Sam Sawyer in a release. "Not only do folks get a great event with top musical acts and plenty of spectacle, local non-profits get a cash injection and the opportunity to share their message. It's like a win-win-and win-again scenario. This is without a doubt some of the most fun we have all year."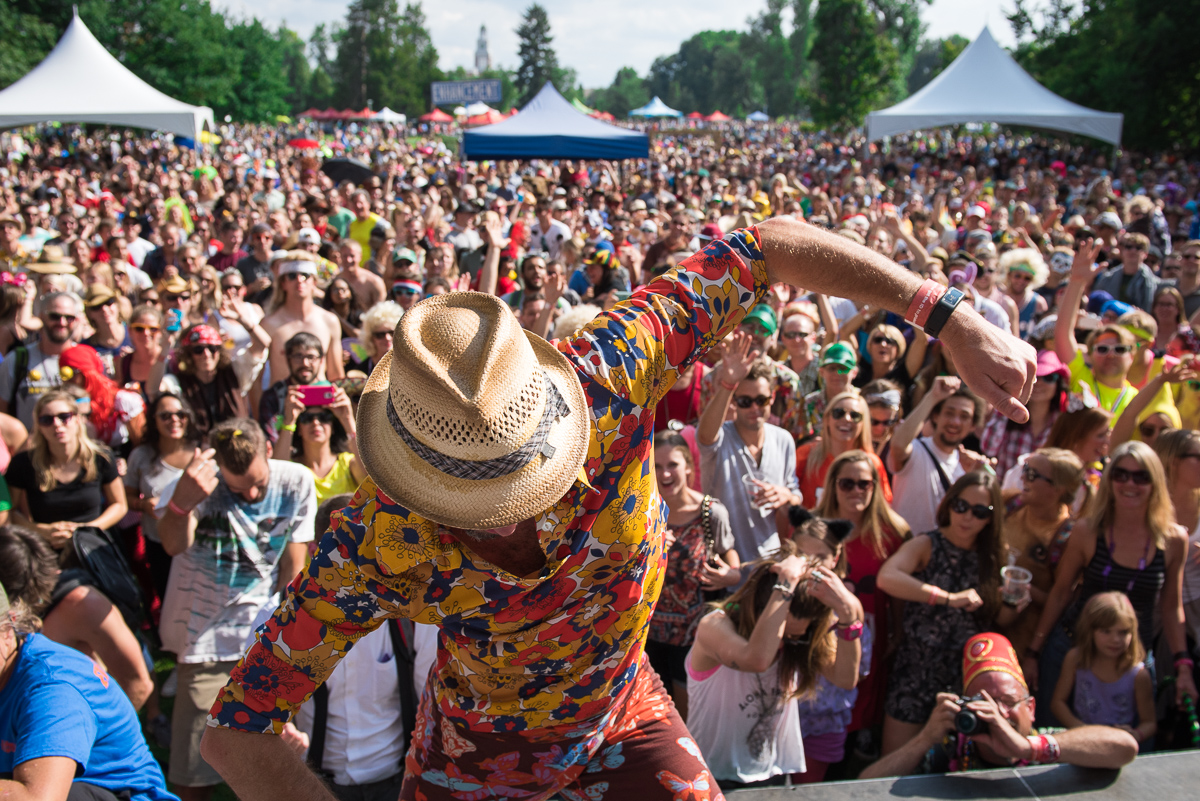 In addition to musical headliners, a touring ensemble of artists, cirque performers, and general mayhemists will appear alongside local buskers and street performers. New Belgium Brewing will host a battle of the bands in many cities prior to the event to give local bands the chance to represent their hometown scene.
The 2017 Tour de Fat schedule with each musical headliner for each tour stop.
5/20    Asheville, NC – Third Eye Blind
5/27    Charlotte, NC – A Thousand Horses
5/31    Atlanta, GA – Corey Harper
6/3      Orlando, FL – Jamestown Revival
6/6      Baltimore, MD – Hollis Brown
6/6      St. Petersburg, FL – Corey Harper
6/10    Philadelphia, PA – Plain White T's
6/10    St. Louis, MO – Nick Waterhouse
6/11    New Orleans, LA – Corey Harper
6/17    Boston, MA – AWOLNATION
6/17    Dallas, TX – Jamestown Revival
7/1      Columbus, OH – Smallpools
7/5      Cleveland, OH – Rainbow Kitten Surprise
7/8      San Diego, CA – The Naked and Famous
7/11    Sacramento, CA – Hollis Brown
7/15    New York, NY – The Naked and Famous
7/15    Santa Cruz, CA – Wilderado
7/21    Oakland, CA – Hollis Brown
7/22    Washington, DC – Vintage Trouble
7/29    Chicago, IL – The Roots
7/29    Grand Rapids, MI – Nick Waterhouse
8/5      Indianapolis, IN – The Record Company
8/12    Detroit, MI – Skylar Grey
8/12    Boise, ID – Blackberry Smoke
8/12    Kansas City, KS – Atlas Genius
8/19    Minneapolis, MN – The Record Company
8/19    San Francisco, CA – Vintage Trouble
8/23    Madison, WI – Atlas Genius
8/25    Boulder, CO – Wilderado
8/26    Denver, CO – Capital Cities
8/26    Colorado Springs, CO – Wilderado
9/2      Fort Collins, CO – The All-American Rejects & X Ambassadors
10/7    Tempe, AZ – Michael Franti & Spearhead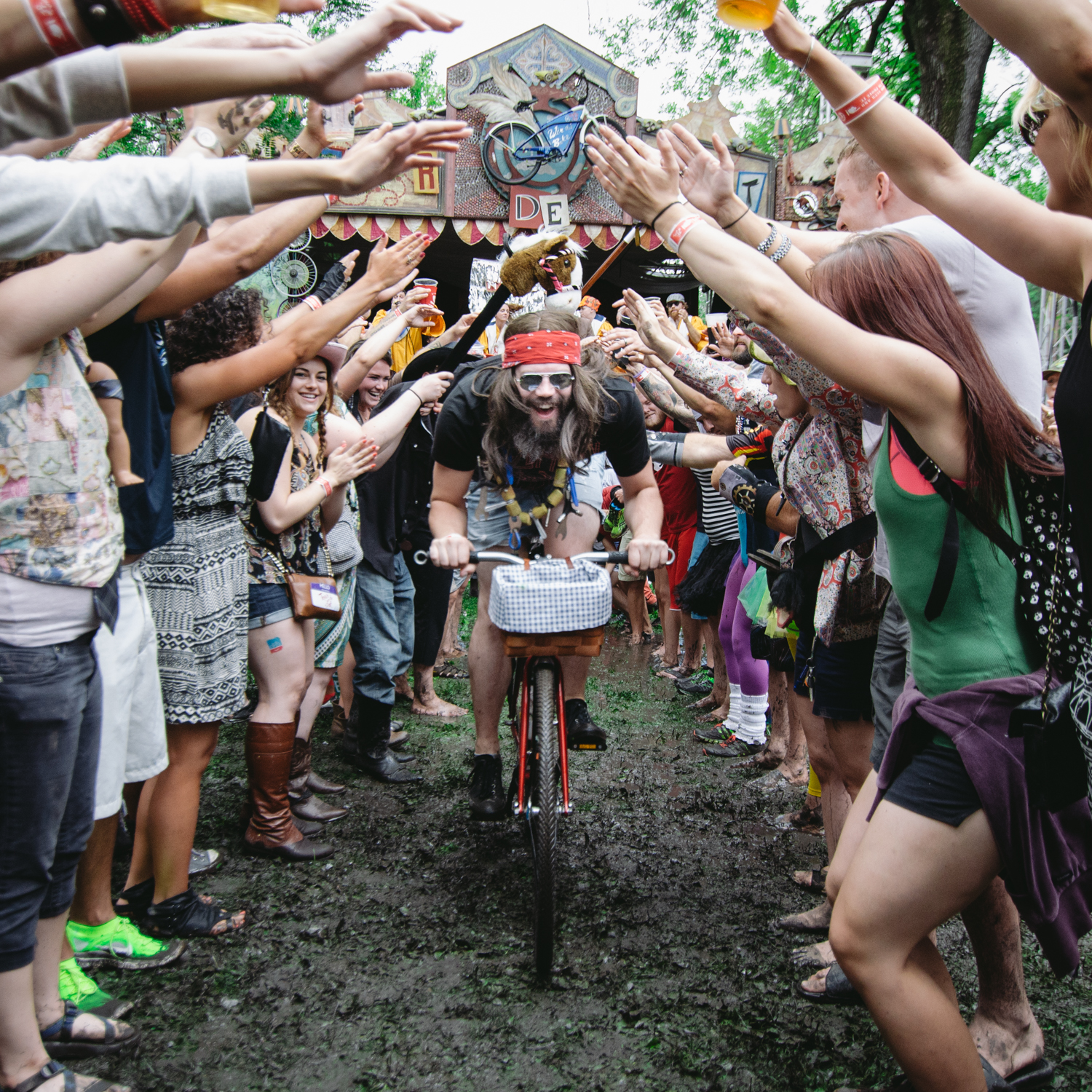 All events will be ticketed (price varies by city) and tickets will be available in advance online at Newbelgium.com/ tour-de-fat or at any of the box offices for Tour de Fat venues. New Belgium has raised more than $4.5 million for partnering non-profits since its inception. This summer Tour de Fat hopes to generate more than $600,000 in support of local causes.
Ticket sales are first come, first served. Information will be updated online in the weeks leading up to each event.