Self Care and Bumbershoot Partner on Bumberbrew PNW Pils
|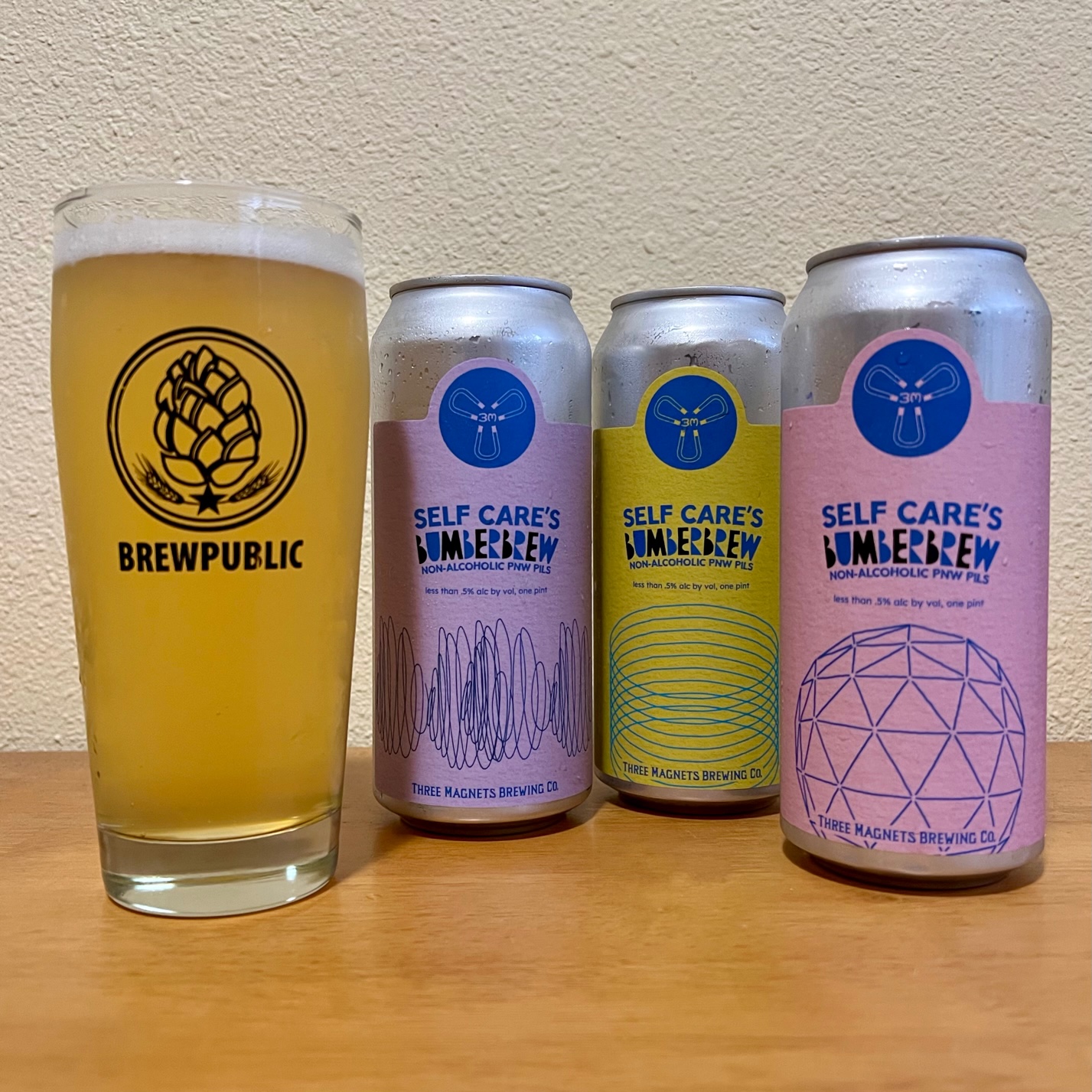 When the Bumbershoot Arts & Music Festival returns to the Seattle Center during Labor Day Weekend, there will be a new, exclusive non-alcoholic beer option for festival revelers. The fine brewers at Three Magnets Brewing in Olympia, Washington has created a limited release beer in its Self Care line of non-alcoholic beer. The result is the aptly named Bumberbrew PNW Pils.
"Part of the mission and brand for our Self Care line of non-alcoholic craft beers is to not only honor and celebrate creative folx, but also to provide a tool to help foster healthier relationships with alcohol," said Three Magnets co-owner Nathan Reilly. "When we found out that Bumbershoot was planning to curate local, craft offerings for festival-goers choosing healthy non-alcoholic alternatives, we were thrilled to join their efforts and brew this exclusive Pacific Northwest pilsner-style beer."
Reilly continues, "There is so much misplaced stigma attached to sobriety and sober curiosity, especially in the creative community, where there are statistically higher rates of addiction. We want to celebrate those that contribute to the artistic fabric of our community, and honor them with healthier options that fit the choices they are making. We couldn't be more stoked to be able to contribute an artisanal, small batch craft product to  Bumbershoot 2023's lineup of locally sourced food and beverage, and can't wait for people to taste our award-winning non-alcoholic craft beer!"
Three Magnets produces some great tasting non-alcoholic beers and Bumberbrew PNW Pils is no exception. This Pils pours a nice somewhat cloudy, straw color with a small dash of a head. It is not too sweet, nor too hoppy as many other PNW Pils tend to be. It is brewed with German malted barley and Yakima Valley gown hops of Loral and Eukanot. It is unfiltered to retain as much fruity hop presence as possible.
"We're very excited about the 'Bumberbrew' collaboration with Three Magnets," says Sean Hunter, Head of Bumbershoot's Culinary Program. "If you're looking to have a sober day at the festival, have chosen a sober life, or are just curious and want to try a non alcoholic beer between some of our other great options, Three Magnets have created a wonderful brew. The whole Self Care line of beers has become a personal favorite throughout this summer."
Bumberbrew PNW Pils is quite balanced and perfect to be enjoyed on its own or quite possibly as a spacer beer to keep the rockin going all day and night! This N/A beer contains less than 0.5% ABV and is packaged in 4-pack, 16oz cans.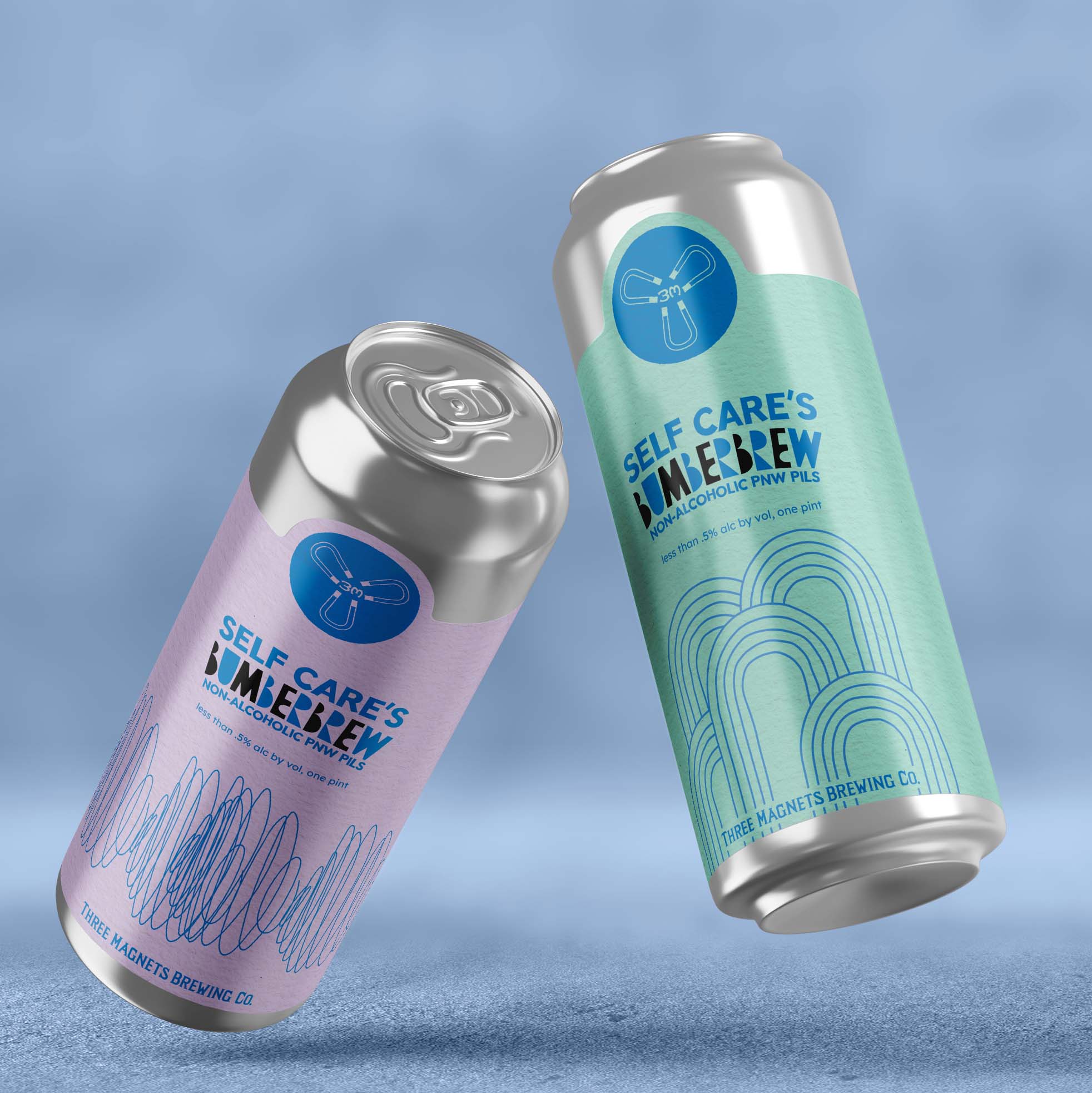 Bumberbrew PNW Pils features four collectable 16oz labels with original Bumbershoot artwork, and will be available at select Bumbershoot bar and beer garden locations throughout the festival grounds at Seattle Center on Saturday, September 2 and Sunday, September 3.
Additionally, very limited direct-to-consumer availability for preorder of Bumberbrew PNW Pils direct to 41 states is available at www.DrinkSelfCare.com. Additional small quantities will be available at select bottle shops and specialty grocers along the I-5 corridor in Washington and Oregon beginning in late August.
If you're making it to Bumbershoot this year, it's going to be a great lineup over its two days. A two-day pass is priced at just above $150 with fees. Get a peek of the lineup below.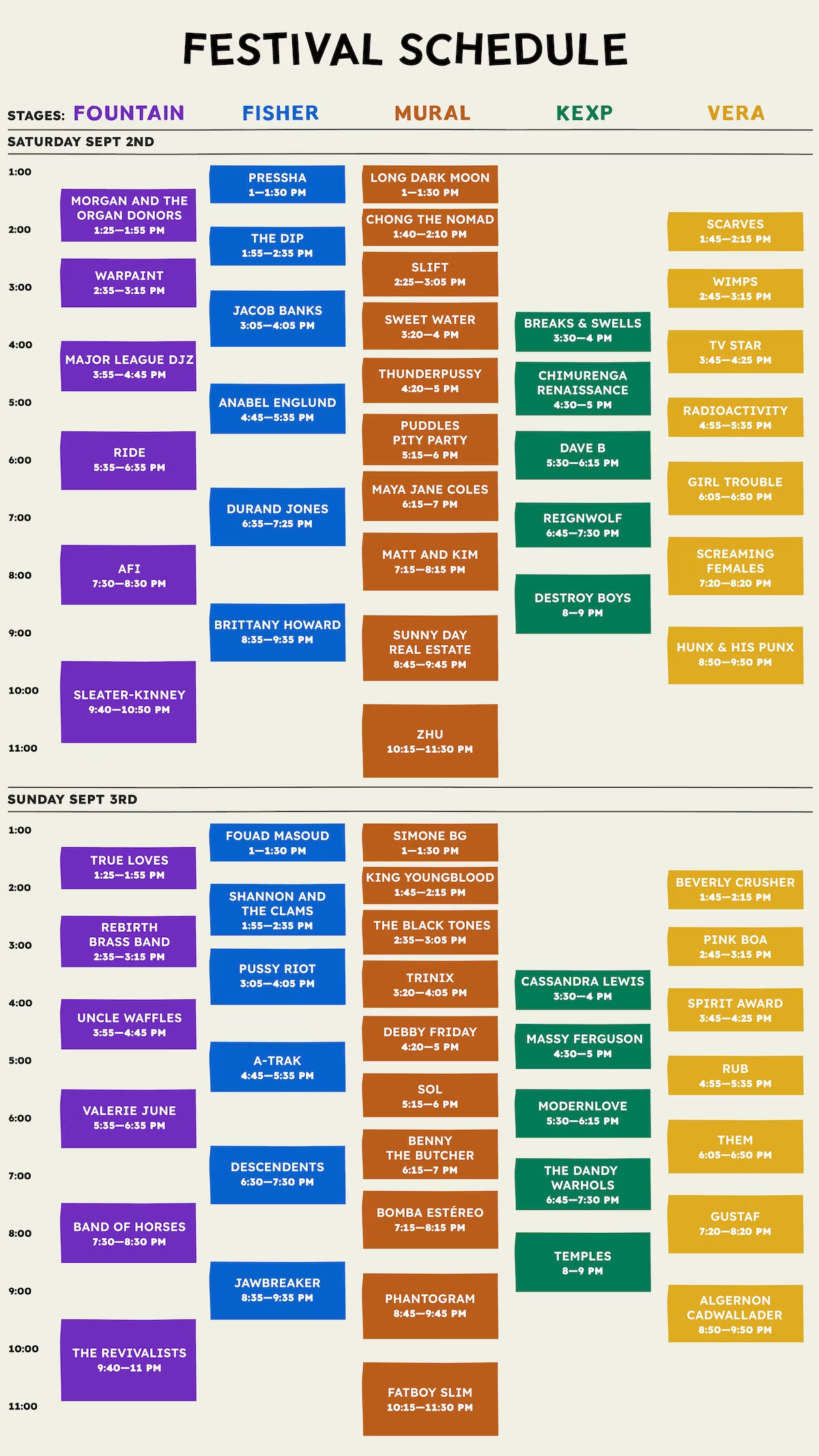 To learn more about the Bumbershoot Arts & Music Festival, visit bumbershoot.com.