Treefort Music Fest Presents Alefort 2018
|
Out in Idaho's capital city of Boise, it has a developing arts scene and for the past seven years has hosted what has now become one of the Pacific Northwest's largest music and arts festival with its Treefort Music Fest. Within this annual festival, there are various sub-fests, and one of these is Alefort with three days of craft beer.
Taking place from March 21-25, 2018, Treefort Music Fest assembles over 400 musicians to downtown Boise for five days of live music and creativity. Live music takes over outdoor venues and every possible indoor stage. Sort of like the former MusicfestNW in its former self when it took over music club in Portland for four days. This festival is now on hiatus so Treefort is an excellent alternative.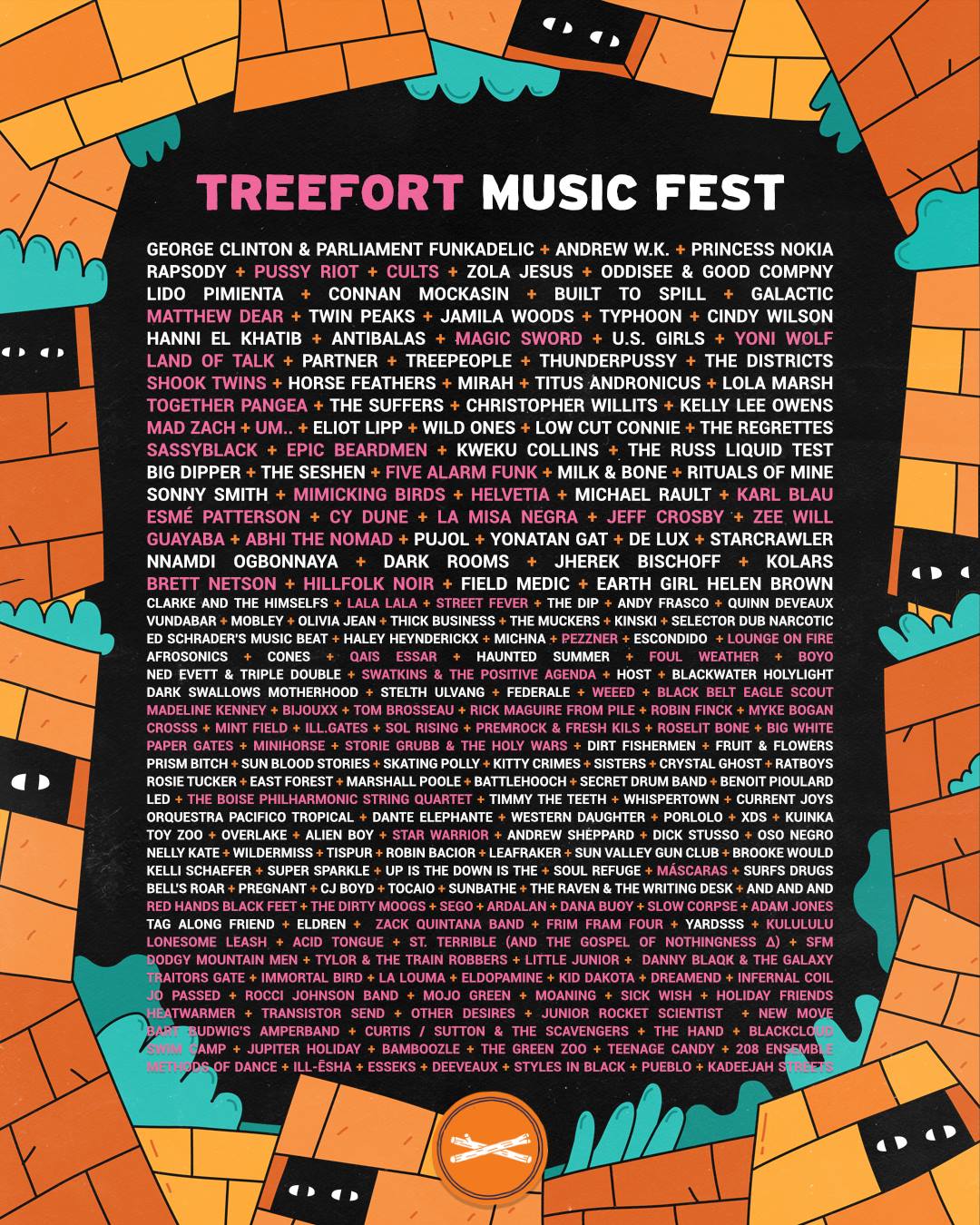 Genres of music include everything from rock, funk, soul, Americana and DJs. A few of the headliners at the 2018 Treefort Music Fest include funk legend George Clinton & Parliament-Funkadelic, Andrew W.K., Rapsody, Princess Nokia, Pussy Riot and many more. Treefort also features a wide array of up and coming bands from across the Pacific Northwest and beyond. All of the various ticket options to Treefort can be found here, while discounted lodging options can be found here. The complete festival lineup can be found here: www.treefortmusicfest.com/lineup.
Along with this live music Treefort brings together chefs, creators, artists and innovators to nine forts that reflect the growing communities in Boise. These forts include the previously mentioned Alefort along with Foodfort, Comedyfort, Filmfort, Hackfort, Storyfort, Skatefort, Yogafort and Kidfort.
The beer scene in Boise has been growing over the past decade and Alefort has been a part of Treefort since its beginnings in 2012. The state's agricultural scene has assisted in this as Idaho surpassed Oregon this past year to become the number two hop growing state in the country, behind Washington.
Since its inception, this beercentric part of Treefort has matured and now offers educational seminars, barrel-aged beer tastings, and more. For 2018 there will be more than 25 local and regional breweries pouring its beers during the three-day event from March 23-25. There will also be five cideries from the Pacific Northwest pouring during Alefort.
One of the new additions to Alefort this year are four Idaho brewed beers using only Idaho grown ingredients. The four breweries and beers will be Barbarian Brewing Sour India Lager, Woodland Empire Fresh AF American IPA, Grand Teton Brewing Hazy IPA, and Sockeye Brewing Gem State Kolsch. And Woodland Empire's Fresh AF American IPA will be canned at Alefort using a mobile canning line, making for an uber-fresh, one-of-a-kind beer drinking experience.
Here's a rundown on the Alefort Nail Pull and the Alefort's Seminars and panelists.
Alefort Nail Pull
Debuted in 2017, the Alefort Nail Pull gives Treeforters the opportunity to taste beer straight from the barrel. Payette Brewing co., Grand Teton Brewing, Barbarian Brewing and Sockeye Brewing will participate in the Nail Pull.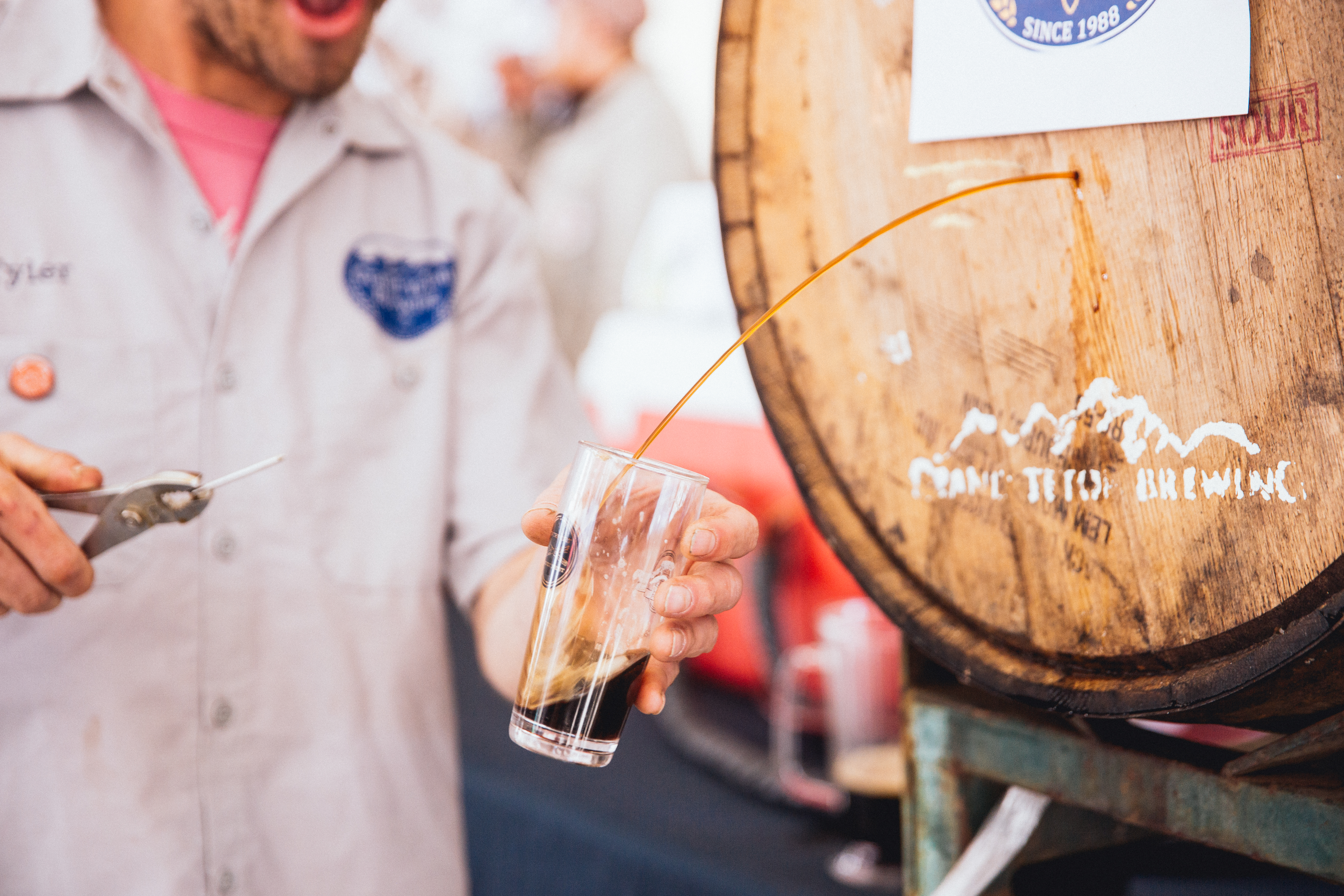 Presentations & Panels
Sour Beer Guru Lauren Salazar (New Belgium) will discuss the history of American sour beer with a sample beer tasting
Does Beer Independence Matter? A panel discussion with Tyler Brown (Barley Browns), and Rob Landerman (Woodland Empire Brewing Co.)
Idaho's Beer Identity is Idaho Ingredients: A panel discussion with Meagan Anderson (Mill 95), Jake Burtenshaw (Mountain Malt) Michelle Gooding (Gooding Farms), Bobby Matthews (Alpine Brewing) and James Long (Barbarian Brewing Co.)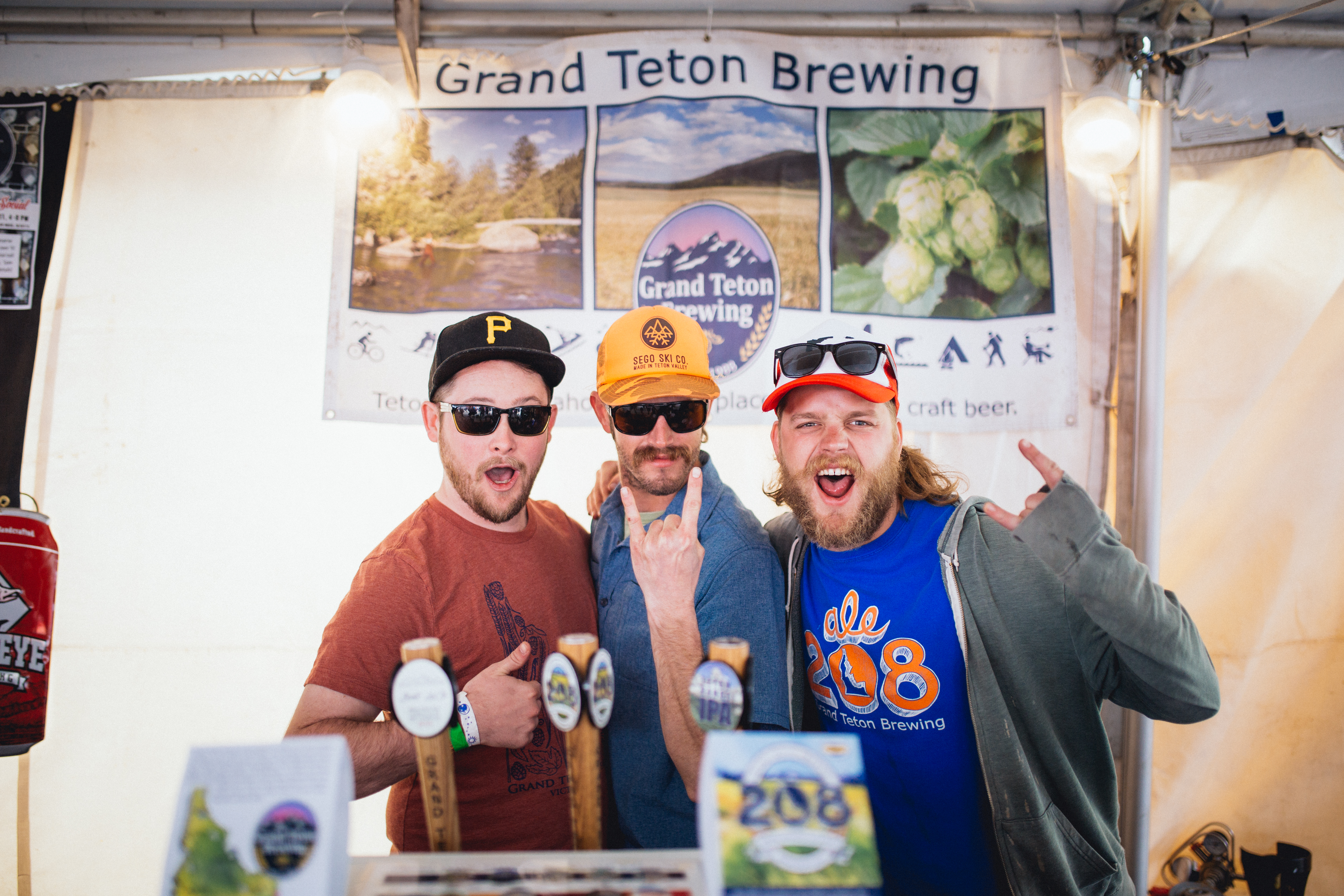 2018 Alefort Breweries:
Barbarian Brewing (Garden City, ID)
Barley Brown's Beer (Baker City, OR)
Bear Island Brewing Co. (Boise, ID)
Bella Brewing (Garden City, ID)
Boise Brewing (Boise, ID)
Edge Brewing Co. (Boise, ID)
Firestone Walker Brewery (Paso Robles, CA)
Fremont Brewing (Seattle, WA)
Grand Teton Brewing (Victor, ID)
Hunga Dunga Brewing Co. (Moscow, ID)
Lost Grove Brewing (Boise, ID)
Mad Swede Brewing Co. (Boise, ID)
Mazama Brewing (Corvallis, OR)
Melvin Brewing (Alpine, WY)
Mother Earth Brew Co. (Nampa, ID)
New Belgium Brewing (Fort Collins, CO)
Odell Brewing (Fort Collins, CO)
Payette Brewing Co. (Boise, ID)
Powderhaus Brewing (Garden City, ID)
Prost (Boise, ID)
Sawtooth Brewery (Hailey, ID)
Sierra Nevada Brewing (Chico, CA)
Sockeye Brewing (Boise, ID)
Warfield Brewery (Ketchum, ID)
White Dog Brewing Co. (Boise, ID)
Woodland Empire Ale Craft (Boise, ID)
2018 Alefort Cideries:
Schilling Hard Cider (Seattle, WA)
Finnriver Farm & Cidery (Port Townsend, WA)
Meriwether Cider (Garden City, ID)
Cider Sisters (Boise, ID)
Summit Cider (Coeur d'Alene, ID)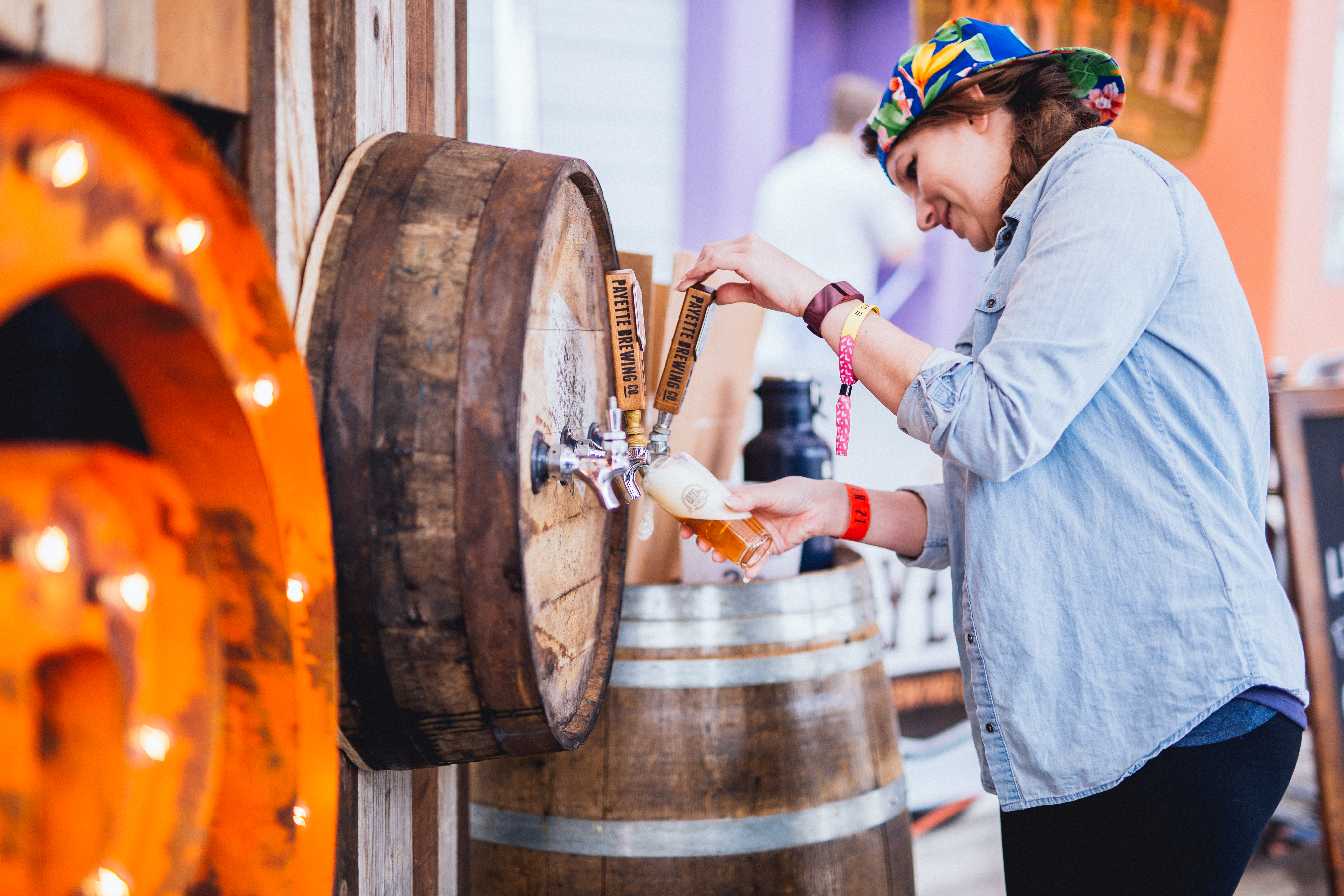 Alefort is free and open to everyone over age 21. Alefort is located at 11th and Grove Street and will be open Friday, March 23, 3:00-8:00pm, Saturday, March 24, Noon-8:00pm, and Sunday, March 25, Noon-7:00pm.