Visit Vancouver USA Presents Dine the Couve – Vancouver Dining Month
|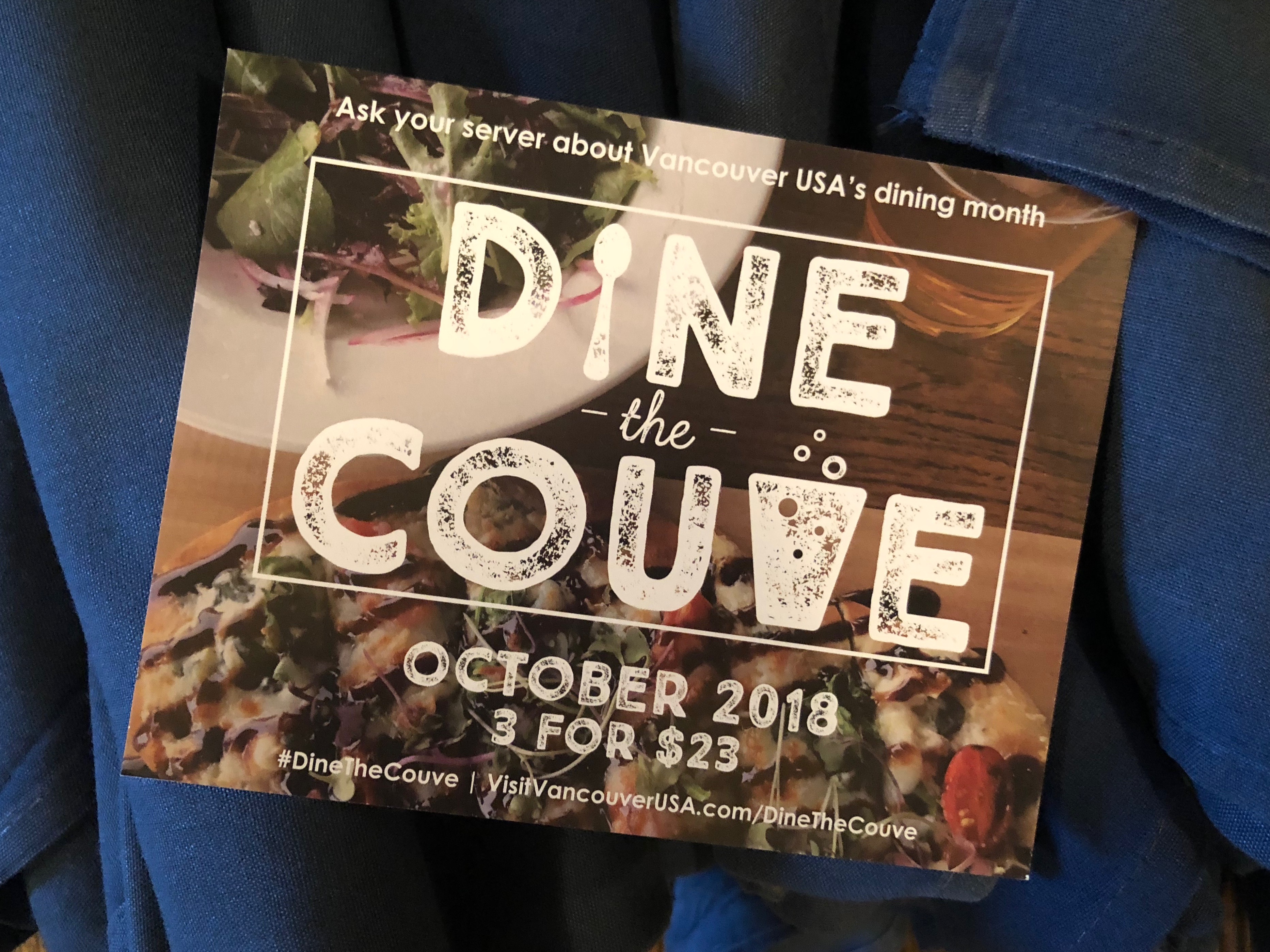 The month of October is a month of value-oriented meals throughout Vancouver, Washington. Portland's suburb to the north will put the spotlight on its active restaurant scene when Visit Vancouver USA presents Dine the Couve, aka Vancouver Dining Month.
Through the end of October, 31 restaurants in and around Vancouver will offer a special three-course meal for only $23.00. This means you'll reeive an appetizer, entrée, and dessert for $23.00. A few places may take their liberties and offer other options including various craft drink pairings.
Plus a handful of Vancouver breweries are participating in Dine the Couve. Included are Doomsday Brewing Safe House, Heathen Feral Public House, Loowit Brewing, Mt. Tabor Brewing, Old Ivy Brewing & Taproom, and Trusty Brewing. Also one of our favorite beer stops in Vancouver, Ben's Bottle Shop is also participating in Dine the Couve.
2018 Dine the Couve Participating Restaurants:
Beaches Restaurant — Menu
Ben's Bottle Shop — Menu
Doomsday Brewing Safe House — Menu
Eatery at the Grant House — Menu
Elements Restaurant — Menu
Farrar's Bistro & Bar — Menu
Grays Restaurant — Menu
Heathen Feral Public House — Menu
Hudson's Bar & Grill — Menu
Koi Pond Cellars — Menu
La Bottega — Menu
Lapellah — Menu
Little Conejo — Menu
Little Italy's Trattoria — Menu
Loowit Brewing — Menu
LUXE — Menu
Mighty Bowl — Menu
Mt. Tabor Brewing — Menu
Niche Wine Bar & Bistro — Menu
NOM NOM Restaurant & Grill — Menu
Old Ivy Brewery & Taproom — Menu
Pacific House — Menu
Rally Pizza — Menu
Say Ciao! Tap Room & Eatery — Menu
Sixth Avenue Bistro — Menu
Smokehouse Provisions — Menu
Three Sixty Kitchen — Menu
Tommy O's Pacific Rim Bistro — Menu
Trusty Brewing — Menu
Vancouver Pizza Company — Menu
Warehouse '23 — Menu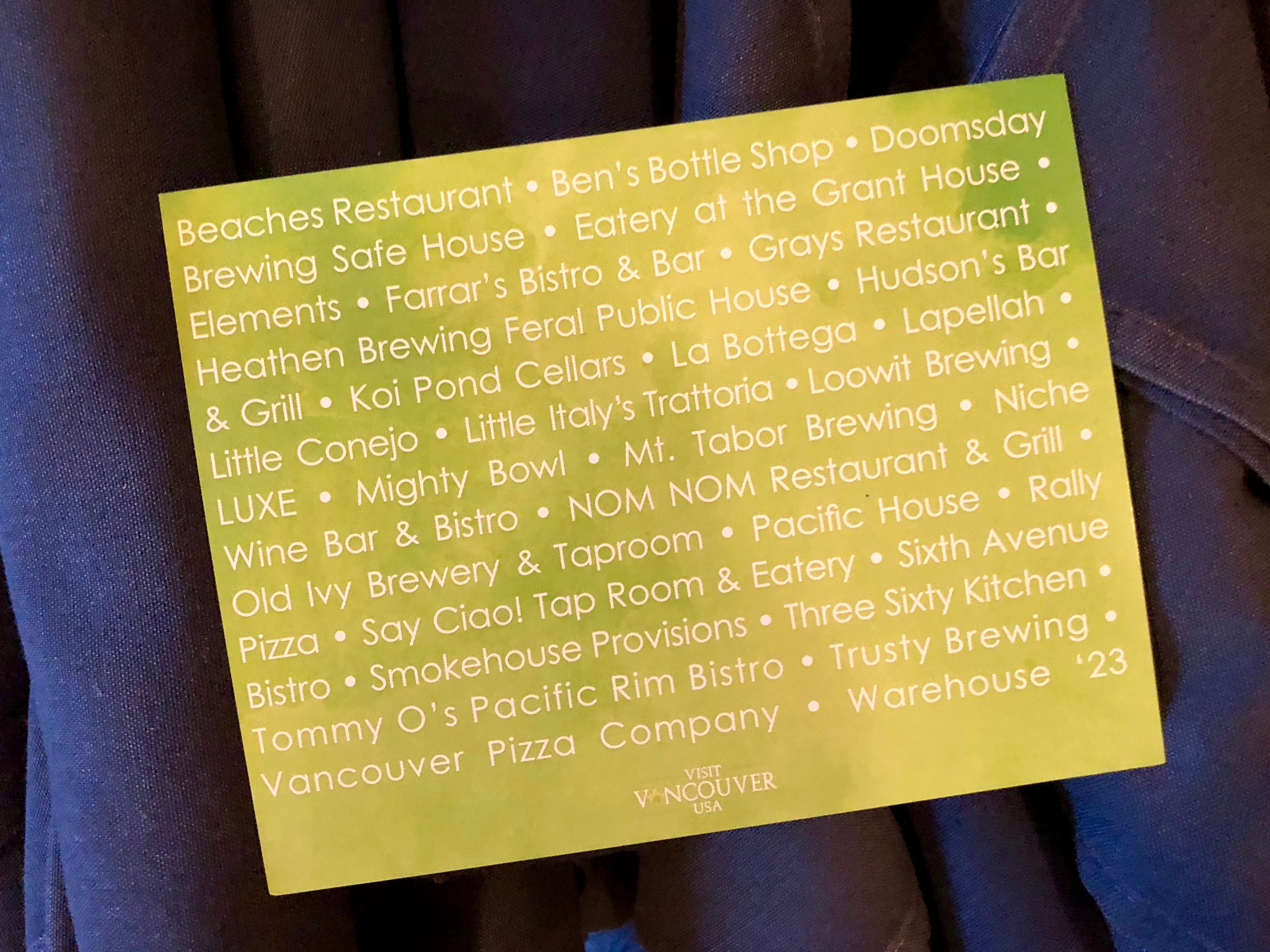 Follow Visit Vancouver USA on Facebook, Twitter and Instagram to stay up-to-date with the latest #DineTheCouve news and contests that can put a $50 Gift Certificate in your pocket!