10 Barrel Brewing Adds New Pub Huts in Bend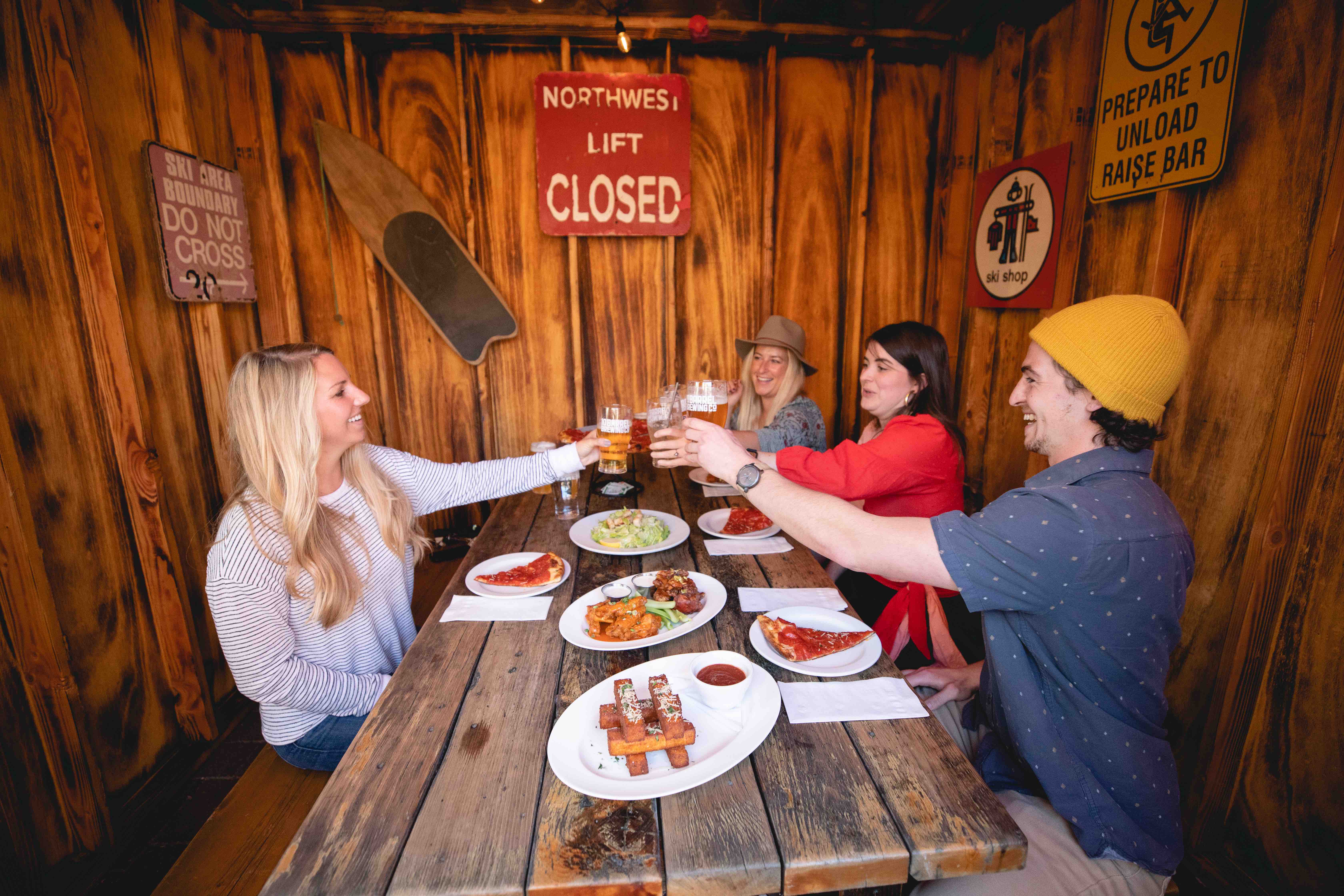 10 Barrel Brewing in Bend has improvised to offer its customers a unique outdoor dining and drinking experience this winter with new Pub Huts. With these new warming huts, your family or group of friends will be able to social distance in these specialty themed huts.
Situated on the outdoor patio at 10 Barrel Brewing – West in Bend, Oregon, these new Pub Huts will do just that, keep you a bit warmer while enjoying the fresh air during these turbulent times. Inspired by the warming huts we all enjoy on the mountain; these custom-designed 'Pub Huts' are roomy enough for 8-10 of your closest Quarantine crew. Each hut comes dialed with its' own special theme (including one Mt. Bachelor resort theme decorated with authentic retired resort signage), kitchen-to-hut service, and a centrally located fire pit.
The 10 Barrel – West Pub Huts will be open all winter as the pub's current pandemic hours are Monday – Friday from 11:00am-10:00pm and Saturday and Sunday from 9:00am-10:00pm. The final seating each day will take place at 9:00pm.
10 Barrel Brewing – West
1135 NW Galveston Ave.
Bend, OR 97701
About The Author
DJ
D.J. is a Portland, Oregon based writer that spent his formative years in the Midwest. With over 25 years under his belt of drinking beer at festivals across America and the world, he has developed a strong appreciation and understanding of craft beer and the industry that surrounds it. He can be found in any of the great breweries or beer bars that make Portland the best beer city in the world. His writing can also be found in the archives of Northwest Brewing News and can be followed on Twitter and Instagram at @hopapalooza.