A Look Inside the New Hopworks Urban Brewery at Portland International Airport
|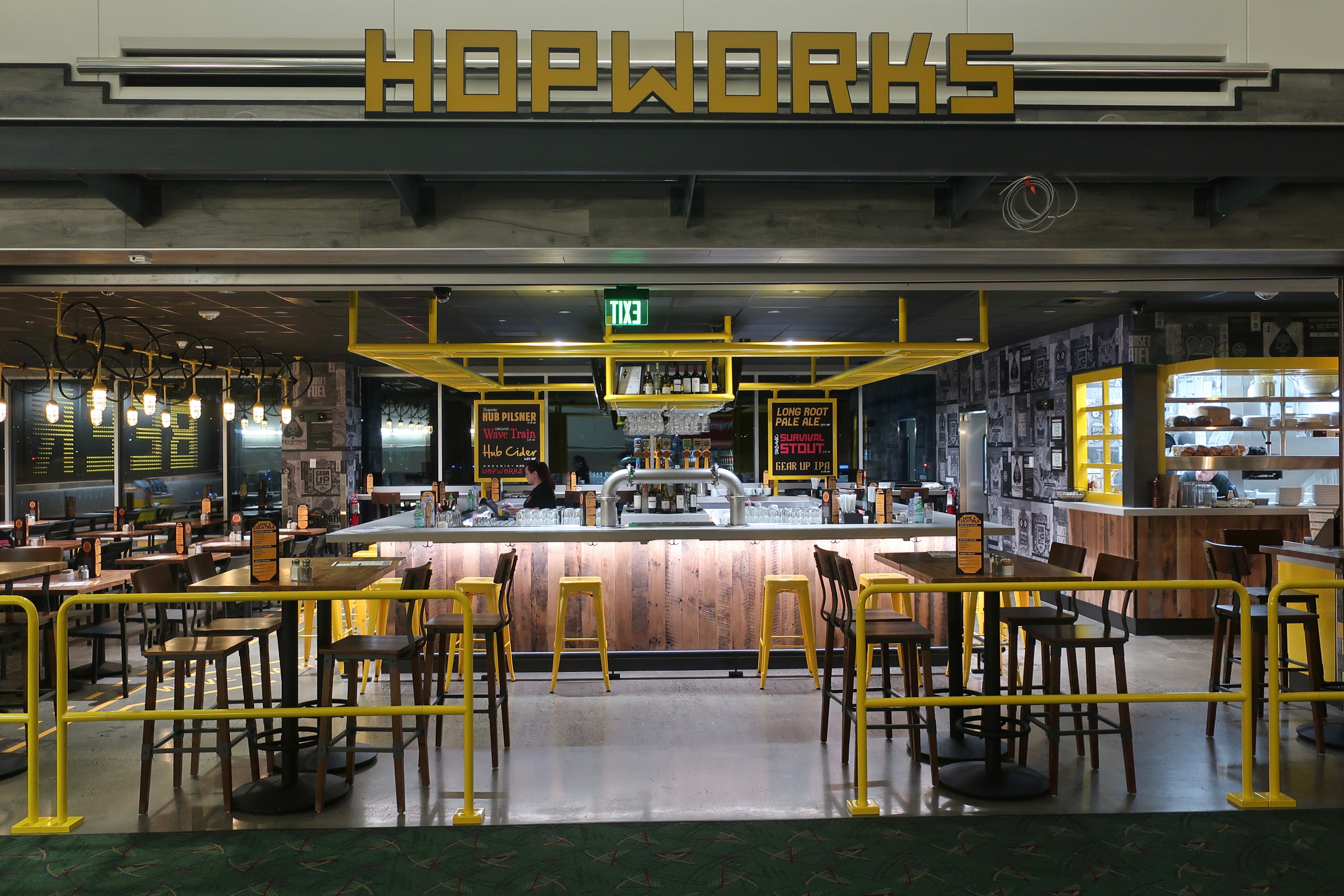 For travelers making their way through the Portland International Airport, there are now three Oregon breweries that operate pubs inside the highly rated airport. Last week Hopworks Urban Brewery hosted its Grand Opening at PDX and is excited for its ten-year lease to keep its beers and ciders flowing to thirsty travelers.
The new Hopworks location at PDX is operated just like the other restaurants at the airport by SSP America, a division of SSP Group, a leading operator of food and beverage brands in travel locations worldwide. It takes over the former location of Laurelwood Brewing in Concourse E that is home to United Airlines.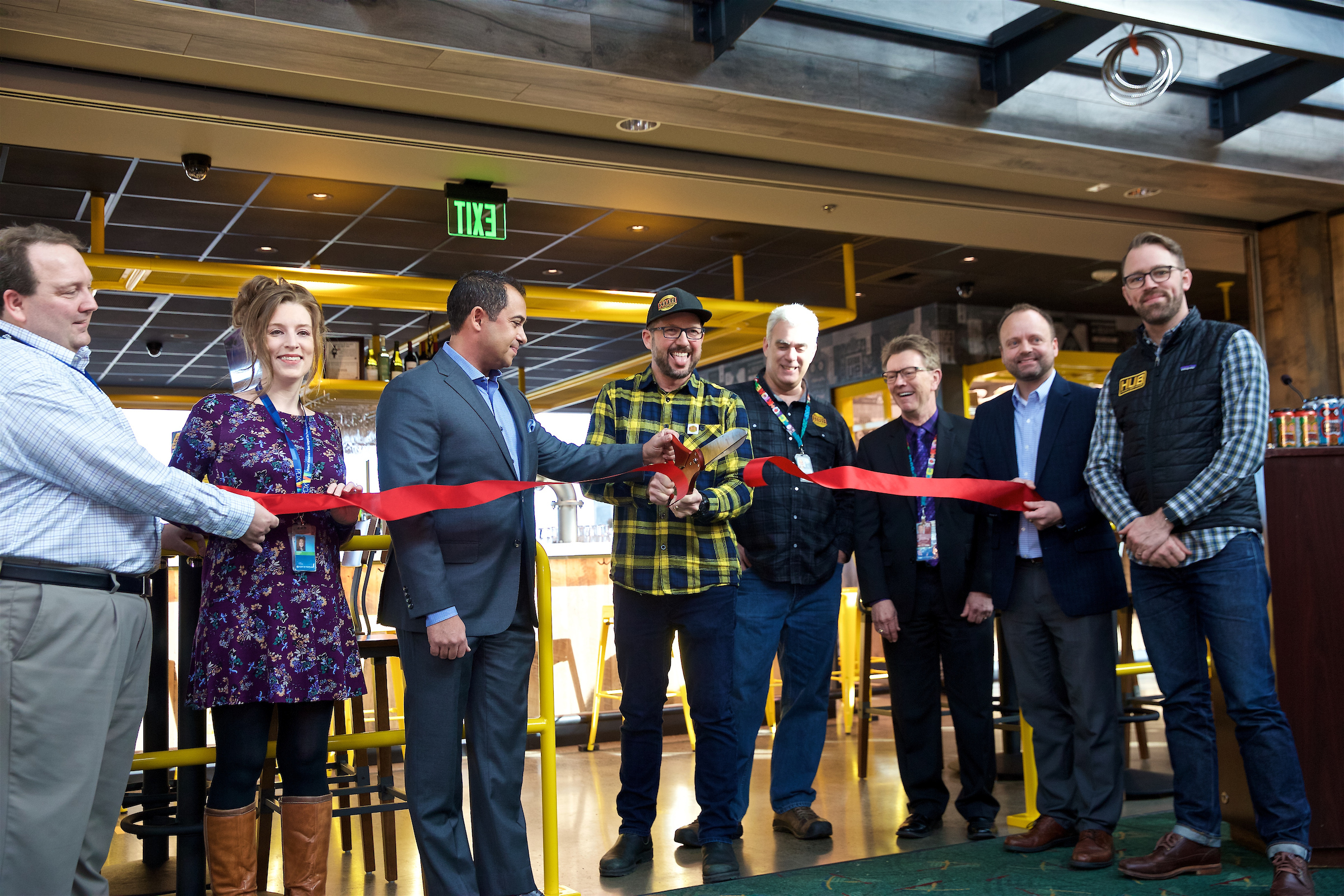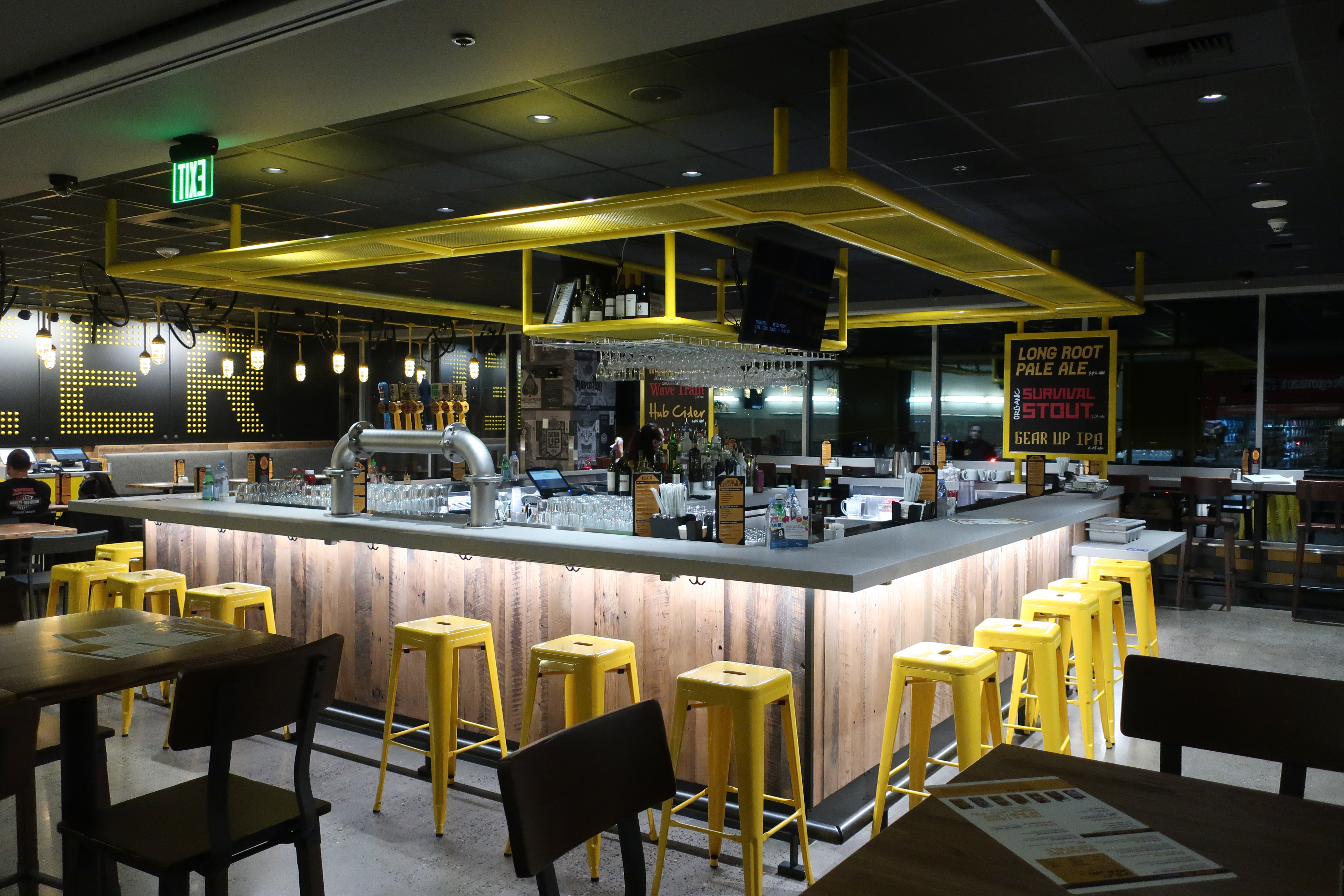 HUB joins Deschutes Brewery as the two new brewery outposts at PDX, both with a 10 year lease with the Port of Portland. Deschutes opened this past June in Concourse D and Laurelwood Brewing will continue to operate its location in Concourse A through 2020.
"Craft beer is a cornerstone of the Pacific Northwest experience, making Hopworks a welcomed addition at Portland International Airport," said Shane Andreasen, PDX business and properties director in a statement. "We admire Hopworks' community values and their care for the environment, making them a great fit for PDX."
Read More: A Look Inside the New Deschutes Brewery Pub at Portland International Airport
"We fell in love with our planet while traveling the world in search of great beer," said HUB brewmaster and founder, Christian Ettinger in a statement. "As champions of sustainability, we couldn't be more honored to become beer ambassadors for the best brewing city on earth in the best airport in the country. We are so excited to welcome travelers to Portland with a cold pint of organic beer in our new, beautifully designed pub!"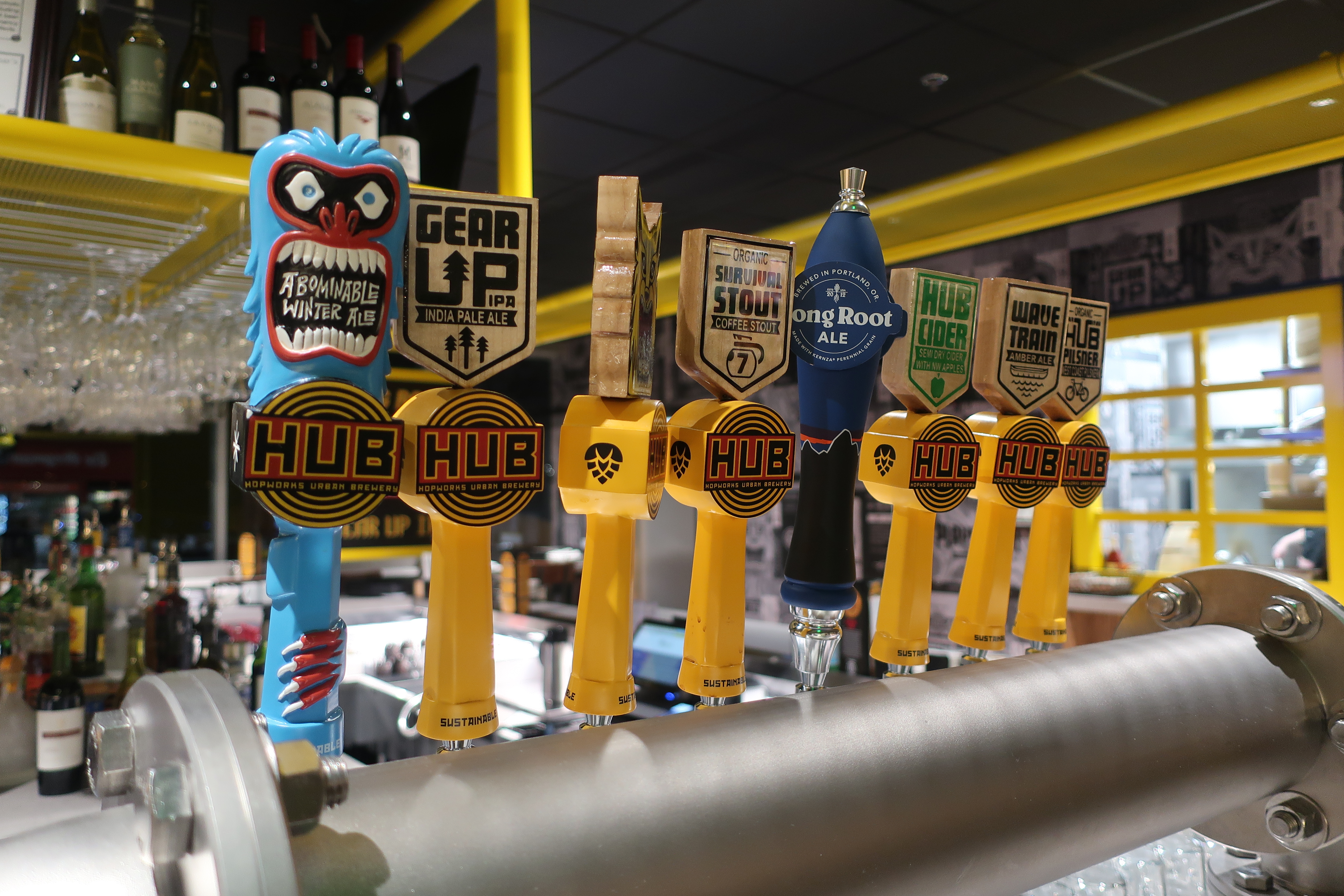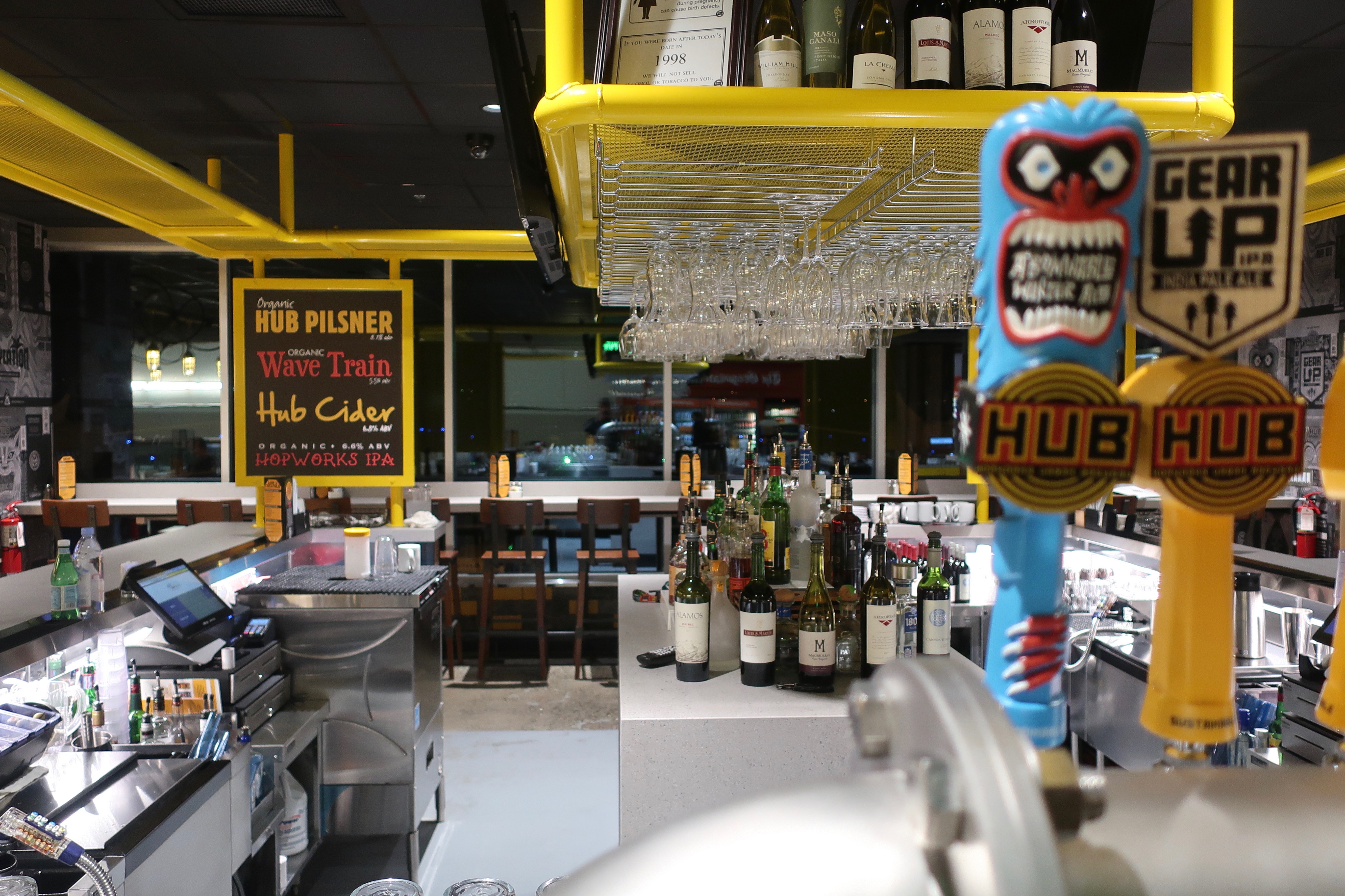 The new PDX location for HUB was designed by the architecture firm MG2. The design incorporates many of the aesthetics seen at HUB's other three locations in the Portland metro area. The rectangular bar is set in the center of the restaurant with a selection of HUB's beers and one cider on draft. Reclaimed wood and recycled tiling are used throughout the remodeled space. This includes the eye catching, but less appealing bright yellow as its main color focal point. And of course, there are bicycles or at least parts of bikes that make up part of the décor that's a nod to the brand's environmental ethos.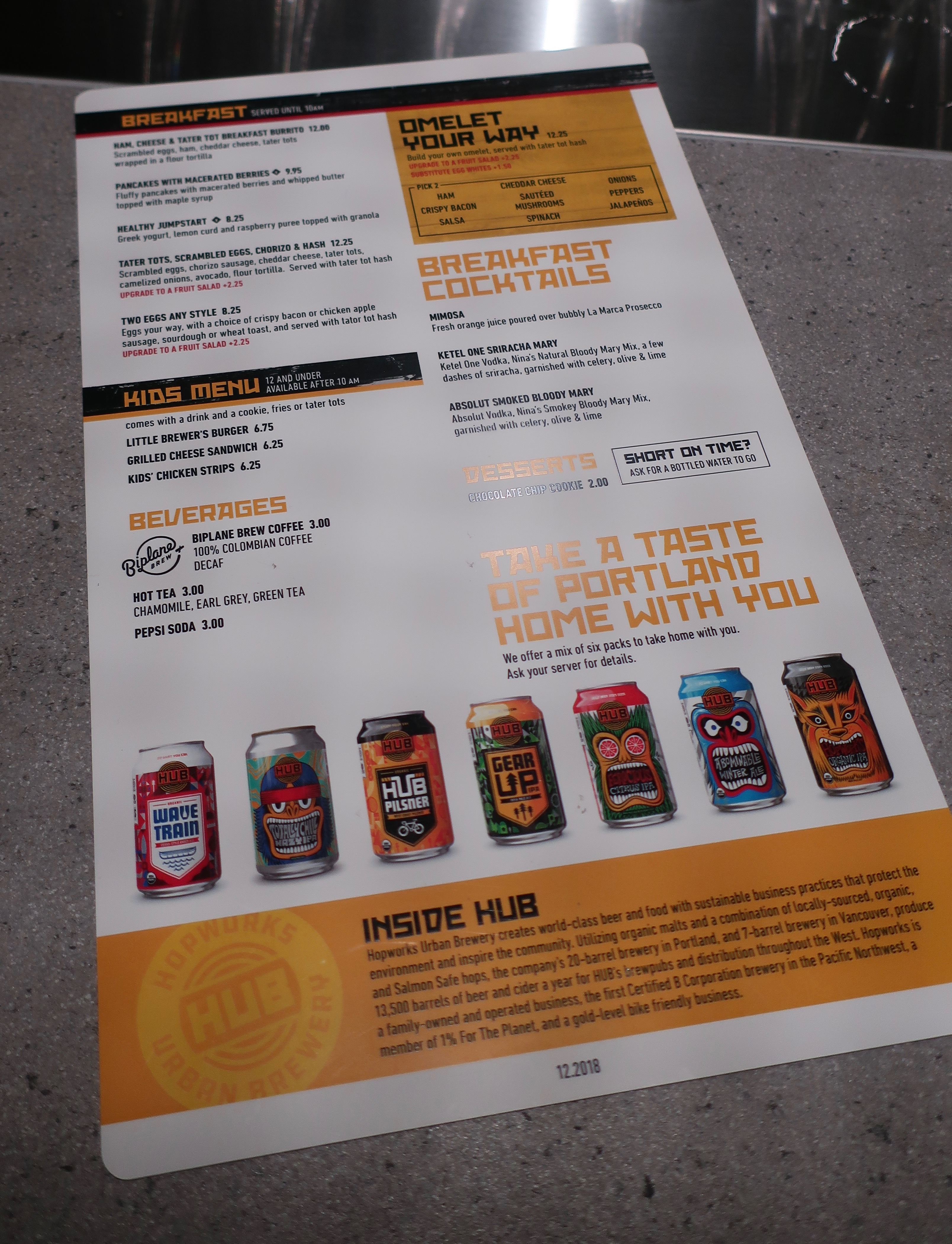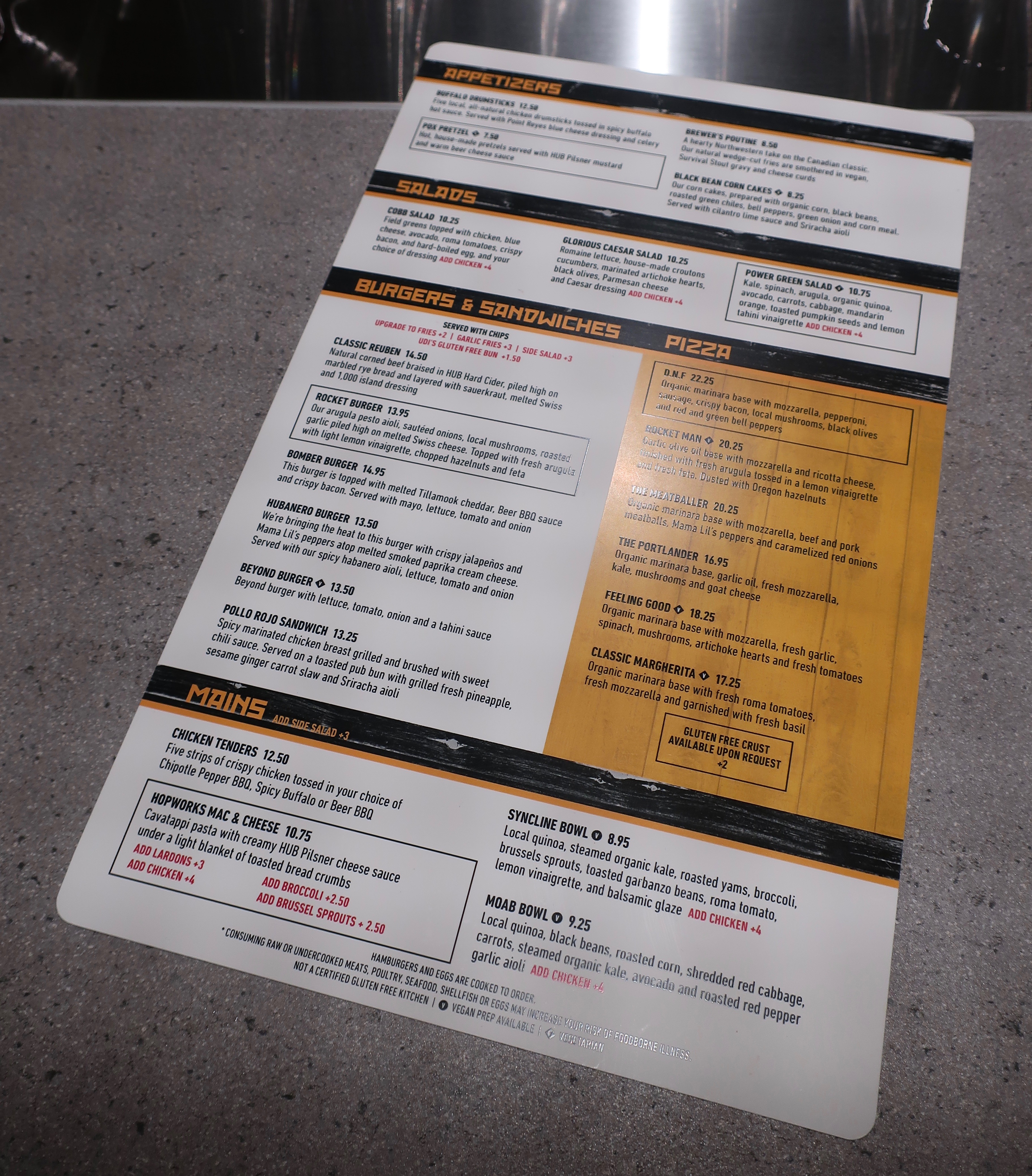 Hopworks at PDX features its locally brewed beers and ciders alongside a full bar with cocktails and wine. On tap are seven offerings, six of which are beer and the other tap being HUB Cider. Most of its offerings are priced at a very reasonable $6.00 per pint, not bad for being at an airport!
The food menu at the HUB location at PDX features its well known oven fresh pizzas, burgers, sandwiches, and salads. For the early morning travelers HUB offers a full breakfast menu that is served until 10:00am, something we took advantage of during our visit a week ago. And for the little ones there's also a kid's menu.