Alaska Airlines Adds Full Sail Brewing Session Cerveza
|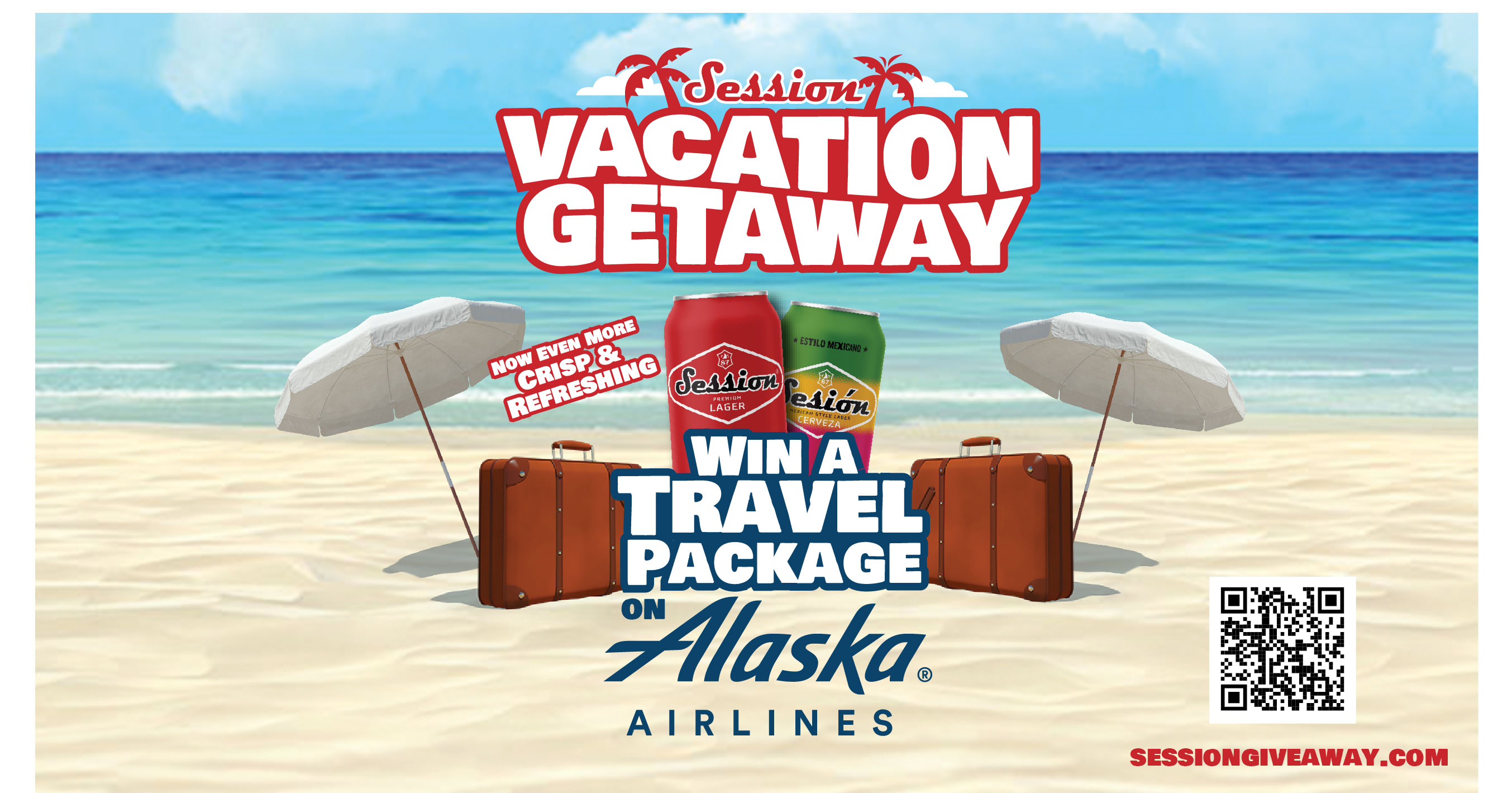 Over the past decade, airlines have been improving its in-flight beer selection to meet consumer demand. Now when you pack your bags and fly Alaska Airlines, Session Cerveza from Full Sail Brewing will be served on your flight.
Full Sail Brewing's Session Cerveza is a Mexican-Style Lager that pours a straw gold color. It's brewed with Pilsner malt, flaked corn, and Celeia and Northern Brewer hops. The hops impart subtle hints of lemon and spice to complement the crisp malt body. This light bodied, yet refreshing beer sits at just 4.5% ABV, perfect for a short flight or one that'll take you across the country.
To help launch this new partnership of these two iconic Pacific Northwest brands, the two companies have announced the Session Vacation Getaway Giveaway! It's simple to enter and by doing so, you may be on your way to a dream vacation.
"Alaska Airlines serves the highest quality of food and beverage offerings by partnering with brands who put the same amount of care into their products, ingredients and business practices as we do." said Todd Traynor-Corey, Managing Director of Guest Products at Alaska Airlines.
The Full Sail crew is known for their commitment to sustainably brewed, award-winning beers.  "We are honored to partner with an iconic Pacific Northwest brand like Alaska Airlines and to offer this gold medal winner in-flight." says Full Sail Brewing VP of Commercial Sales, Justin Gwin.
For the latest on what Alaska Airlines is offering on board, check out their food and beverage section on alaskaair.com.