Amazon Prime Now Offers Beer Delivery In Portland
|
Ever wish you could stay on your couch and have cold beer delivered directly to your front door? Well this is now a reality for those of us in the Portland, Oregon area. As of yesterday Amazon began offering its Prime Now service with beer, cider and wine delivery for those of legal drinking age.
Ordering beer now is as easy as opening up the Amazon App on your smartphone or log on from your computer. Amazon Prime Now delivers between the hours of 8:00am-10:00pm. One-hour delivery is $7.99 and two-hour delivery is free with a $30.00 minimum Prime Now purchase.
Granted the beer selection is somewhat limited for some but there are many local craft beer options along with the big players. As of today there are a total of 133 beer and cider options with some competitive pricing. Here are three screen shots from Amazon's Prime Now page.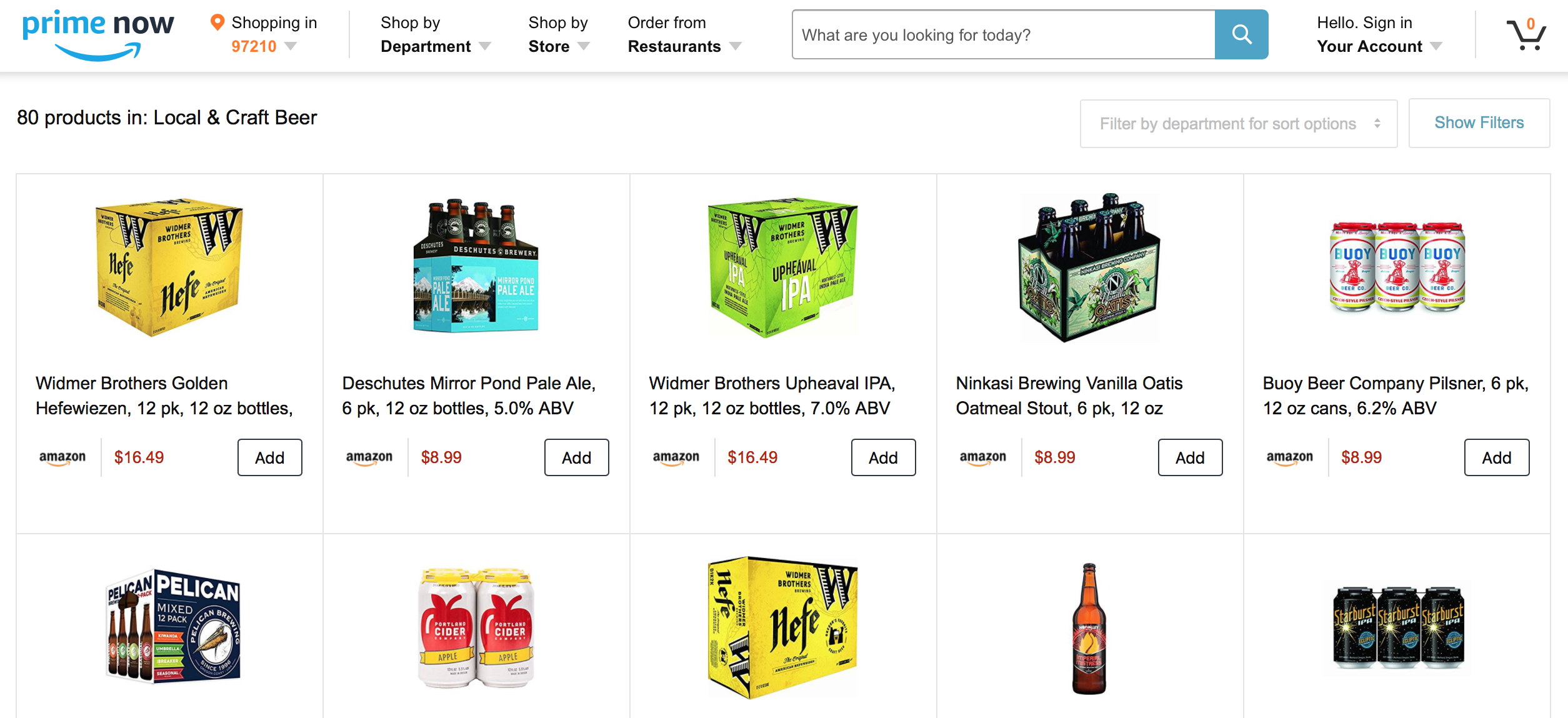 Oregon craft breweries that are part of the new Amazon program include Hop Valley Brewing, Rogue Ales, Full Sail Brewing, Crux Fermentation Project, Breakside Brewery, Fort George Brewery, Ninkasi Brewing, Oakshire Brewing, Pelican Brewing, 10 Barrel Brewing, Deschutes Brewery, Widmer Brothers Brewing, Ecliptic Brewing, Worthy Brewing, Portland Brewing, Hopworks Urban Brewery, Buoy Beer, and BridgePort Brewing.