An Interview with Don Bryant – CEO of Legacy Breweries
|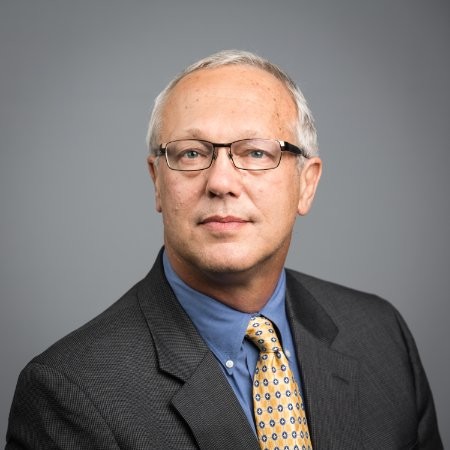 This past Friday, Legacy Breweries announced its latest brewery acquisitions of Laurelwood Brewing and Aspen Brewing. Back in April news hit that the newly formed Legacy Breweries, led by its CEO Don Bryant, purchased a majority stake in Eugene's Ninkasi Brewing.
Legacy Breweries is brewery group that has broad intentions of acquiring and working with breweries from across the U.S. with three anchor or hub breweries. Its first acquisition was Ninkasi Brewing and has lofty plans of purchasing two additional breweries similar in size in the Midwest and Eastern U.S. along with 10 to 15 smaller sized breweries in each region.
The acquisition of Ninkasi Brewing involved EPR Properties, where the Kansas City based real estate firm invests in entertainment, recreation and education. EPR Properties purchased the property from Ninkasi and is now leasing it back to the brewery. However, it looks as if EPR Properties will only be involved in select acquisitions from Legacy Breweries as we learned that the firm was not involved in last week's acquisitions.
Read More: Legacy Breweries Acquires Laurelwood Brewing and Aspen Brewing
Bryant holds an MBA from Lehigh University. His career has taken him to Mark Anthony Brands, maker of Mike's Hard Lemonade and more recently White Claw Hard Seltzer, prior to becoming CEO at Yakima Chief Hops for nearly seven years up until 2016.
After the news broke on the sale of Laurelwood Brewing and Aspen Brewing on Friday we reached out to Bryant to learn more about what went into to start Legacy Breweries and its most recent acquisitions.
What made you decide to start Legacy Breweries?
Don Bryant: My partners and I all have long careers in the craft beer industry and saw a real opportunity to support a core of breweries that have, quality, legacy or tradition, upside potential and a need for the skills we bring. A dream that is slowly being satisfied.
Earlier this year your company, Legacy Breweries announced its first brewery as it acquired a majority ownership in Ninkasi Brewing. What was your decision process in teaming up with Jamie Floyd and Nikos Ridge at Ninkasi?
Don: Jaime and Nikos have built a great position in the Northwest with the quality of their brand. Even more importantly Jaime and Nikos are the kind of partners that share the vision for bonding together a team of breweries as we do.
When the Ninkasi partnership was announced it was mentioned that Legacy Breweries would add two other hub anchor type breweries in the Midwest and the East that would partner with 10 or so other smaller breweries in those regions. Is this still the plan? If so, how is this coming along in those two other regions? 
Don: We have been in discussions with over 100 breweries including all time zones. Our process says that we will announce and invest geographically in groupings as we're doing in the west. We have active conversations in both the mid-Atlantic and New England areas as we speak.
When the announcement of the Ninkasi acquisition was released it also brought EPR Properties into the fold. What is EPR Properties relationship with Legacy Breweries?
Don: EPR is a $7 billion REIT that only invests in recreation and entertainment such as ski resorts, Top Golf, AMC theaters etc. Craft beer was a natural next step and they support our vision, but unlike PE or VC companies, they take no equity and trust us to manage the breweries as they should be. This allows us to be true to our long term vision and not the victim or short term decision making.

The announcement came that Legacy Breweries has "partnered" with both Aspen Brewing and Laurelwood Brewing. From reading the press release your company essentially purchased both breweries and its assets except for Laurelwood's Brewpub in Portland. How did each of these acquisitions come about with Duncan Clauss with Aspen Brewing and Mike DeKalb with Laurelwood?
Don: Long story of how we all got together, but partner is the right term as both Mike and Duncan will stay very active in the brands and further iterations of how we continue to innovate.
Laurelwood was already contract brewing at Ninkasi, will Aspen Brewing begin to have its beers brewed at Ninkasi?
Don: Actually, the first step we took was to hire a great master brewer, Scott Kimble and move him to Aspen (I know, tough duty). Scott's claim to fame is a commitment to innovation and quality. We have given him access to our pilot innovation center in Eugene, but he will drive all upgrades to the brewing process and styles from Aspen.
Will Aspen Brewing see distribution with in Oregon in the coming months?
Don: Right now Aspen is only sold in Colorado and we think we can double the volume there without scraping the surface. I dont see distribution outside of Colorado for the foreseeable future.
What is EPR Properties involvement, if any, with Aspen Brewing and Laurelwood Brewing?
Don: None.
Is Legacy's affiliation with Alesong Brewing & Blending anything more than just the distribution portion?
Don: Yes, we have been producing the base wash for their beers and are helping them to significantly expand their production capacity.
Will you be announcing any additional brewery acquisitions before then end of 2019?
Don: I absolutely hope so!