An Interview with Marcos Salazar on the newly formed Adult Non-Alcoholic Beverage Association (ANBA)
|
When the calendar changes over to a new year, non-alcoholic beer becomes a trending topic. In recent years this is even more true with the influx of new non-alcoholic beer entering the marketplace. This category is an intriguing one that continues to see strong percentage growth with a clientele that are non-drinkers that abstain from alcohol and drinkers that are a bit more health conscious. or just need to take a break from imbibing.
Now there's a trade group to help promote non-alcoholic beverages with the newly formed Adult Non-Alcoholic Beverage Association (ANBA). Led by its CEO, Marcos Salazar, along with other leaders in the non-alcoholic beverage industry, the ANBA's objective is to foster growth in the adult non-alcoholic beverage category that encompasses beer, wine, spirits, and ready-to-drink cocktails.
According to the press release from the ANBA, the global market for non-alcoholic beverages is expected to grow to $30 billion by 2025, according to Global Market Insights. In the U.S., non-alcoholic (NA) spirits soared 113.4% in the last year, when compared to the year before. NA beer drove 31.7% of growth and NA wines 39.4%, according to NielsenIQ. Not too shabby of growth when tastings and events had been halted in many areas of the country during the ongoing pandemic.
To help keep this growth trajectory continuing, the adult NA category was in need of a single unifying voice for the industry. The ANBA has plans to provide universal regulations; industry standards; guidelines for international trade and market expansion; and a central entity driving the education of all stakeholders – consumers, retailers, suppliers, and complementary industries.
ANBA will work to foster community and develop an education platform that educates and engages drinkers, trade allies, the media, and government stakeholders around a category that is shifting paradigms and fundamentally changing the way people drink in the U.S. and around the world.
To accomplish these goals, the ANBA will do the following six steps.
Educating and engaging all stakeholders to accelerate industry growth;
Creating industry and regulation compliance standards for the industry;
Developing advocacy, policy, and government affairs strategies that protect and support its members;
Providing the latest industry insights and trends;
Leveraging collective buying power for member discounts on business tools and services;
Providing professional development, networking, and business support to members.
To learn more about the ANBA, here is our interview with its CEO, Marcos Salazar.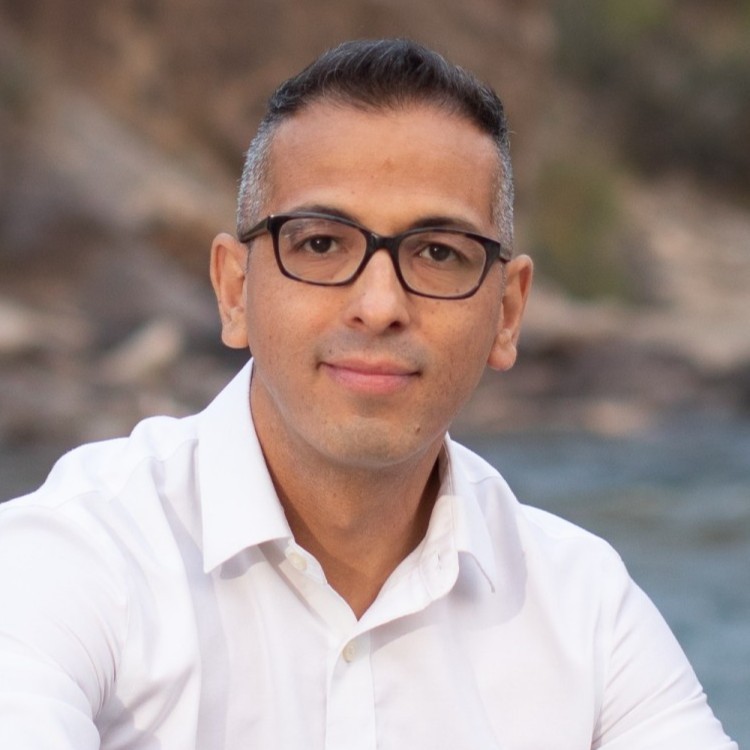 Q: The press release mentions the lofty goal of the NA category is to reach $30B by 2025, what is the category's sales today?
Marcos Salazar: The $30 billion figure isn't so much a goal for us as it's what outside analysts – in this case, Global Market Insights – have projected for the industry. And even within those figures, we believe the data is a bit muddled because of some of the misunderstandings around the still-blossoming adult NA category.
In the U.S., popularity has been driven recently by NA beer, up 31.7%. NA wines grew 39.4%, according to NielsenIQ, and NA spirits soared 113.4% in the last year when compared to the year before. NA sales totaled $331 million in the last year.
One of our goals at ANBA is to build out a research arm and partner with other insights and data companies to help guide our members internally, but also to provide publicly available, concise, understandable data on the adult NA beverage category.
Q: When does ANBA hope to implement the 6 steps mentioned in the press release?
Marcos: We'll be building those out with our members over the coming year. We've launched the association and are now recruiting founding members. We want this group and its trajectory to be driven by the needs of the members, and that's going to direct our growth. We want to lead from behind and let the members steer the association. It's a diverse membership in terms of founder backgrounds, producer categories, as well as different stages of business. We're going to closely monitor what most benefits our members and what they want from us as they create their own success path.
With all of us coming together under a unified voice, one of our core priorities is ensuring that producers are abiding by all of the current laws in the U.S., and with a premium on quality and safety. We want to make sure that every single brand is committed to the highest-quality beverage.
Education is a huge part of what we're undertaking. We're looking to do trade events and consumer-facing events – that's been a little tougher due to the pandemic, but we do think it's important to educate the public about the upsides of the adult NA beverage category. And, internally, ANBA Academy will be our education platform that advises members and ensures they have the educational resources they need to grow their businesses.  ANBA Academy will be available as a private member-only podcast, as well as video offerings and literature.
We'll also be launching an industry partner membership as part of our effort to build the entire adult non-alcoholic beverage ecosystem. We want to connect at all levels of the supply chain, from producers to ingredient providers to wholesalers to industry consultants. It's such an exciting movement, with such a bright upside, we want to be as collaborative as possible.
Q: Does ANBA plan to partner with the Brewers Association? If so, what is ANBA's goal in doing so? If not, does ANBA feel that the BA is a competitor to their goals?
Marcos: Yes, we do plan to work with the Brewers Association, along with many other associations and partners. My philosophy is always: How do we scale through partnerships? Ultimately, those partnerships are going to span all sorts of associations: brewers, restaurants, wholesalers. The International Society of Beverage Technologists, which creates educational content that supports and promotes health and safety, is an obvious partner for us as we look to grow the category as responsibly and healthfully as possible. At the same time, we do not want to replicate things that other associations are doing. The Brewers Association has been great for craft beer, but not as much for NA beer. That's where we can fill in the gap. And there's a huge opportunity for us to collaborate with the Brewers Association in its efforts to change Prohibition Era laws about labeling, a reform that could lift all boats.
One of the wonderful, unique dynamics of the adult NA beverage space is that these drinks can be consumed in any type of social situation at any time. That provides an opportunity for us to partner with so many different industries: food, hospitality, restaurants, bars, wedding planners and venues, conferences, corporate wellness. In the fridge in your office, there should be NA drinks, and we can play an important role in educating employers about that. You can do the "Mad Men" thing, but you'll be mindful and alert when you consume that delicious NA beverage from the office fridge.
Q: Since ANBA's formation in July, how has the group interacted with the NA consumer base?
Marcos: We're taking a two-pronged approach and, to credit to the Brewers Association, we're gonna take a page from their playbook. They run BrewersAssociation.org, their industry-facing side, and Craftbeer.com, a consumer-facing site that gets millions of views per month. That approach has allowed them to shape the conversation around craft beer in a way we're seeking to emulate with adult non-alcoholic beverages. We already have nabeverages.org that will provide information to industry stakeholders, and will soon have a consumer-facing website with content driven by our members, sharing their brand and community stories
We'll also be holding consumer-facing events in the future, which will allow us to work with and amplify partners like bottle shops that are strictly non-alcoholic as well as non-alcoholic bars. Again, the pandemic has crimped these efforts somewhat, but we're looking forward to 2022 being a year we can lean into that.
The people that have been introduced to NA beverages have become superfans; they're already consuming and sharing so much content around all of our brands. Our job at ANBA is to cultivate that community and encourage those fans to become advocates. Consumers have already been lobbying restaurants, bars, and retailers by saying, "I will spend more money here if you stock more of these products, I will bring more people here because we feel more comfortable in a place that provides these options." At ANBA, we need to provide more structure and materials so people can advocate for the community. Especially during the pandemic, where restaurants and bars have been struggling, retailers can make more money if they offer these products, and the consumers can serve as advocates.

The ANBA was formed in July 2021 by entrepreneurs from over forty of the industry's leading brands in different segments of adult non-alcoholic beverages, including beer, wine, spirits, ready-to-drink cocktails, mixers, and more. This is a group of innovators and forward thinkers propelling the category to expand and change the way the world drinks.
Founding brands of ANBA include Acid League, All The Bitter, AL's, Amethyst Spirits, Athletic Brewing Co., Atmos Brewing Co., Best Day Brewing, Betera, The Bitter Housewife, Buonafide 0.0, CERIA Brewing Co., Discoe Beverages, DistillX Beverages Inc., DRY Botanical Bubbly, Ferm Fatale, For Bitter For Worse, The Free Spirits Company, GO Brewing, Grüvi, H2OPS Sparkling Hop Water, Hairless Dog Brewing Company, Hella Cocktail Co., Isn't Drinks, KUL MOCKS, Leader Brewing, Libra, Lyre's, Mingle Beverage Company, Mocktail Club, Mocktails, One For The Road Brewing, Partake Brewing, Rally Brewing Company, Rightside Brewing, Ritual Zero Proof, Rock Grace, Seir Hill, SipC, Spiritless, Spirity Cocktails, Starla Wines, Teetotaler Wines, Thomson & Scott Noughty, Top Note Tonic, Töst, WellBeing Brewing Co., Wilderton Botanical Distillate, Woodnose, with more brands joining every day.
To learn more, visit https://nabeverages.org.