An Interview with Samuel Adams Brewers on the Release of 2019 Utopias
|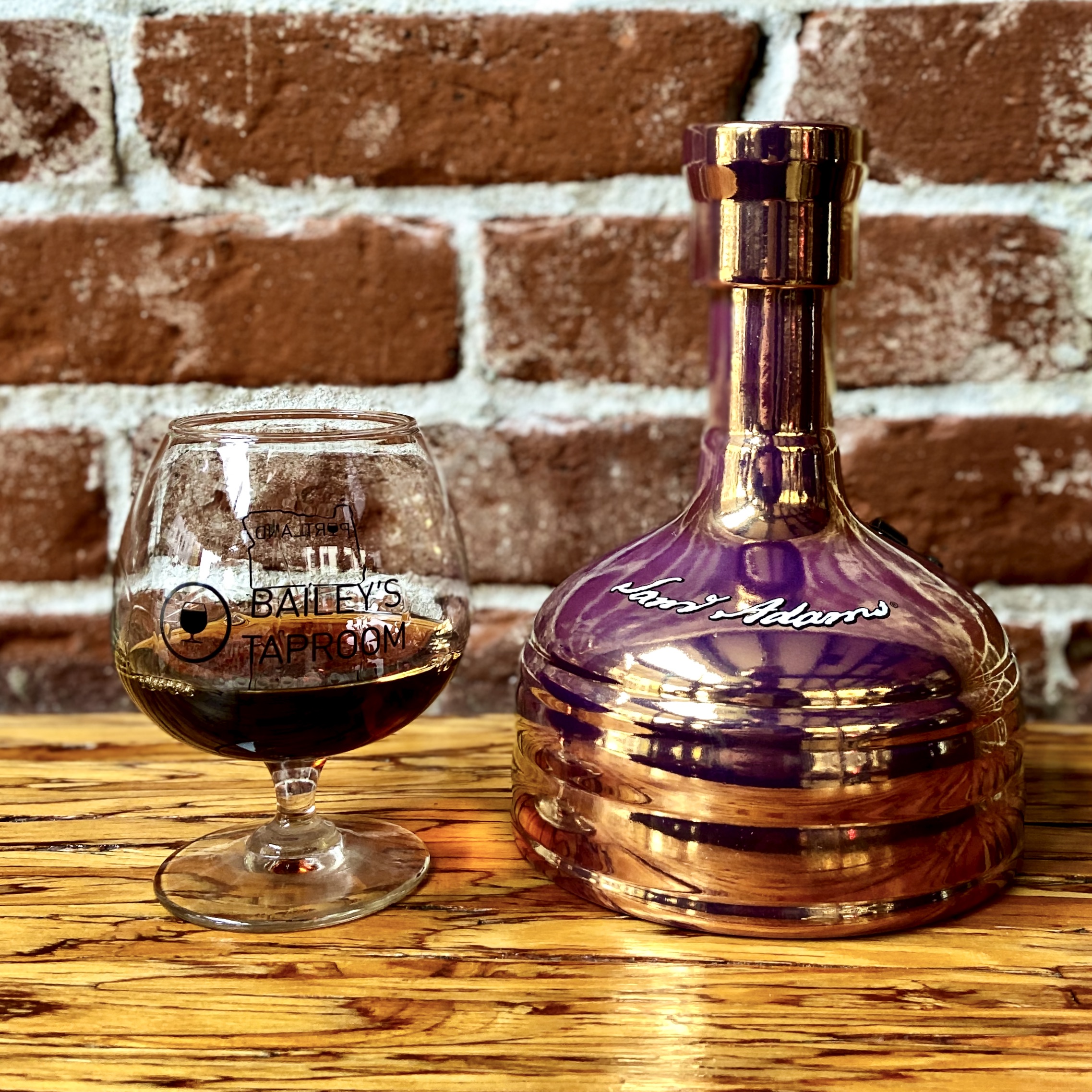 Every two years Samuel Adams releases Samuel Adams Utopias, the brewer's most unique and rare beer. Like this beer's other biennial releases, 2019 Utopias is once again an extreme beer that clocks in at an astonishing 28% ABV. At this strength, the beer is illegal to sell in 15 states, and one of these states happens to be Oregon, but Utopias can be found in Washington State.
Samuel Adams is one of the pioneers in barrel-aging beer. It all began back in 1994 when the brewery released its famous Triple Bock in indigo blue bottles. This barrel-aging continued with subsequent releases the led up to the first Utopias being released in 2002.
The 2019 release of Utopias marks the beer's 11th biennial limited release. This behemoth of a beer is available at select beer-oriented retailers in 35 states at a hefty suggested retail of $210 per 25.4-ounce ceramic decanter bottle. The presentation of this bottle is spectacular as the bottle is modeled after the iconic copper brew kettles that includes operational mash tun doors the slide open.
But its what's inside that drives the mystique of this beer. Utopias has earned a 100 World-Class rating on BeerAdvocate. When Samuel Adams pours this beer on occasion at the Great American Beer Festival or at the Festival of Barrel Aged Beer, it draws the masses. Craft beer fans will stand in line for this rare offering, waiting all the while to learn what the fuss is all about.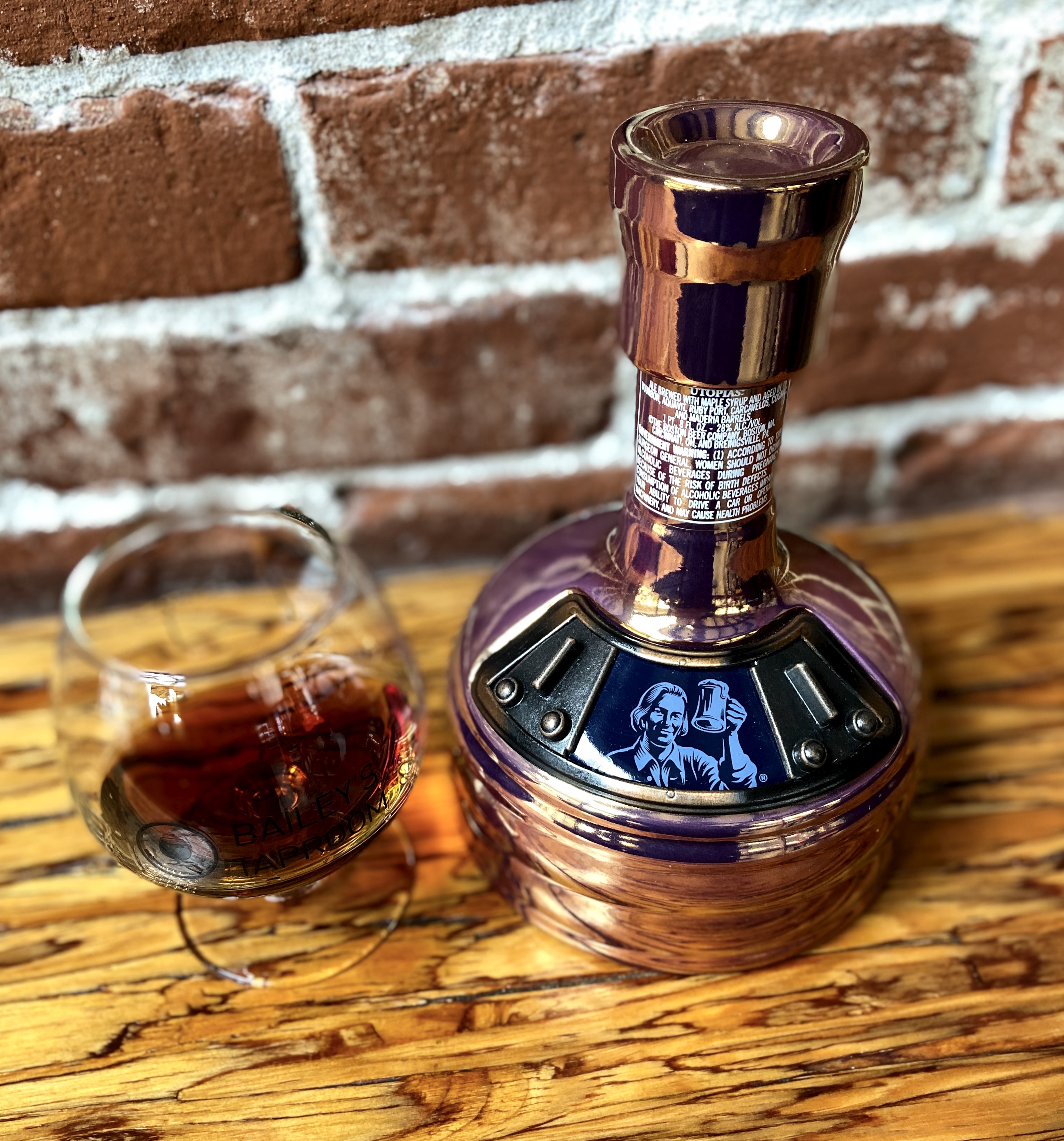 Utopias is a blend of various beers that have been aging for multiple decades, some more than 25 years in wooden bourbon casks from Buffalo Trace Distillery. The brewers then took some of this barrel-aged beer and transferred it to Aquavit, Carcavelos (Portuguese wine barrels), Ruby Port, Cognac and Madeira barrels. The to add a bit of tartness to the final beer, brewers blended in a slight amount of Kosmic Mother Funk (KMF).
With all of these barrels in Samuel Adams' three breweries that are located in Boston, Lehigh Valley, PA and Cincinnati, OH, they were blended into 77 casks to create the 28,000 bottles of this year's Utopias. These casks were then hand bottled by the brewers from Samuel Adams and their new team members from Dogfish Head Craft Brewery that proved to be a great way at integrating the two companies. (In May 2019, Dogfish Head was acquired by The Boston Beer Company) And to make this bond between both companies a bit more secure, in 2020 Dogfish Head will age its popular World Wide Stout in former barrels that were home to Utopias.
"Since it was first brewed, Sam Adams Utopias has been nothing short of a labor of love," said Jim Koch, Samuel Adams founder and brewery, in a prepared statement. "As brewers we take pride in everything we make, but there's something special about putting such a unique, extreme beer in the hands of not only the craft beer community but our coworkers. Involving new members of our team from Dogfish Head in the bottling process this year signified collaboration, progress and inspired future innovations that we can't wait to share."
Upon reaching out to Samuel Adams to learn more about this luxury of a beer, our questions were responded by the brew team at the brewery.
In creating the blend of what became 2019 Utopias, how many different aged beers were used in creating this year's version?
Samuel Adams Brewers: The brewing, blending and aging of Utopias is a multi-step, time-intensive and complex process. Like its predecessors, Utopias 2019 is a blend of earlier batches of our extreme beers that we held in reserve just for this purpose. In fact, some of the beer dates back 26 years and has been aging in wooden bourbon casks from Buffalo Trace Distillery. 
We take a portion of this beer and transfer to Aquavit, Carcavelos and Ruby Port barrels. Unique to this year's release, we experimented with using Cognac and Madeira finishing barrels. This additional step enhances the 2019 Utopias with distinct vanilla notes and adds subtle nutty and elegant dark fruit aromas. As a final step, and to add a slightly tart note, we blend in a touch of our Kosmic Mother Funk (KMF), a unique wild ale we ferment for two years in Hungarian Oak foeders in our Boston Brewery.  
Do you include any freshly brewed beer in the blending?
Samuel Adams Brewers: With each new batch of Utopias, the brewers at Sam Adams push for a complex flavor profile, and during this process have created brews with alcohol levels reaching over 30% ABV; 2019 Utopias is 28% ABV. While some of the barrels have reached over 30% ABV, the brewers blend down because the goal is to craft complex flavors, not an extreme alcohol percentage.
What is the process in determining the final blend that made up 2019 Utopias? Is the team made up solely of Samuel Adams brewers? Or do you include others from within the industry?
Samuel Adams Brewers: Samuel Adams brewers continue to push the limits of brewing with each Utopias release. The core team for 2019 Utopias includes: David Grinnell, our head brewer; Rich Ferrell, brewing manager; Eryn Bottens, brewer (R&D, barrel room); Jim Groth, brewing operator (barrel room); and of course founder and brewer, Jim Koch. 
Unique to 2019 Utopias is the inclusion of Dogfish Head co-workers in the hand bottling process. Co-workers across breweries and functions came together to complete the final stage of production to recognize the collective efforts of both creating this revolutionary beer and integrating the two companies. 
Of the 77 wooden casks that were used to blend and create the 2019 Utopias, how many 25.4oz bottles did this yield?
Samuel Adams Brewers: 28,000 bottles of 2019 Utopias were hand bottled in a custom, 25.4oz ceramic decanter modeled after our Ceramic brew kettles.
Do you feel that releasing this beer every two years assists with the beer's mystique and scarcity?
Samuel Adams Brewers: While the mystery and scarcity of Utopias certainly adds to its appeal, the brew requires a time-intensive, multiyear brewing, aging and blending process, using only the world's finest ingredients. 
We know that craft beer enthusiasts highly anticipate this biennial release with Utopias building its own sort of following and dedicated fanbase. For the first time ever, the Samuel Adams Cincinnati Taproom will serve Utopias on tap, in celebration of its one-year anniversary in Over-the-Rhine, so drinkers (who might not otherwise be able to get their hands on a bottle) will be able to enjoy a taste of Utopias. 

It is suggested to drink Utopias now and/or to age it. If you do age it, how long is it recommended? And once opened and not all consumed in one setting, what is the best way to store Utopias and for how long?
Samuel Adams Brewers: Utopias only gets better with age! Many fans of the beer have cellared each vintage and enjoy a vertical tasting with each new release. Thanks to the unique decanter bottle, drinkers can enjoy a portion of Utopias now and save the rest for other occasions.
How does Samuel Adams deal with the beer only being able to be sold in 35 of the 15 states? Our state of Oregon happens to be one of the banned states. Do you know where in Washington State Utopias will be available?
Samuel Adams Brewers: We sell through the three-tier system and abide by the alcohol laws governing each state.
Utopias quantities are allocated to distributors in each legal state to sell through to the retailer. While generally found in specialty liquor stores, you never know where you'll find Utopias. Price varies by market and availability is extremely limited with each retailer only securing 1-2 bottles.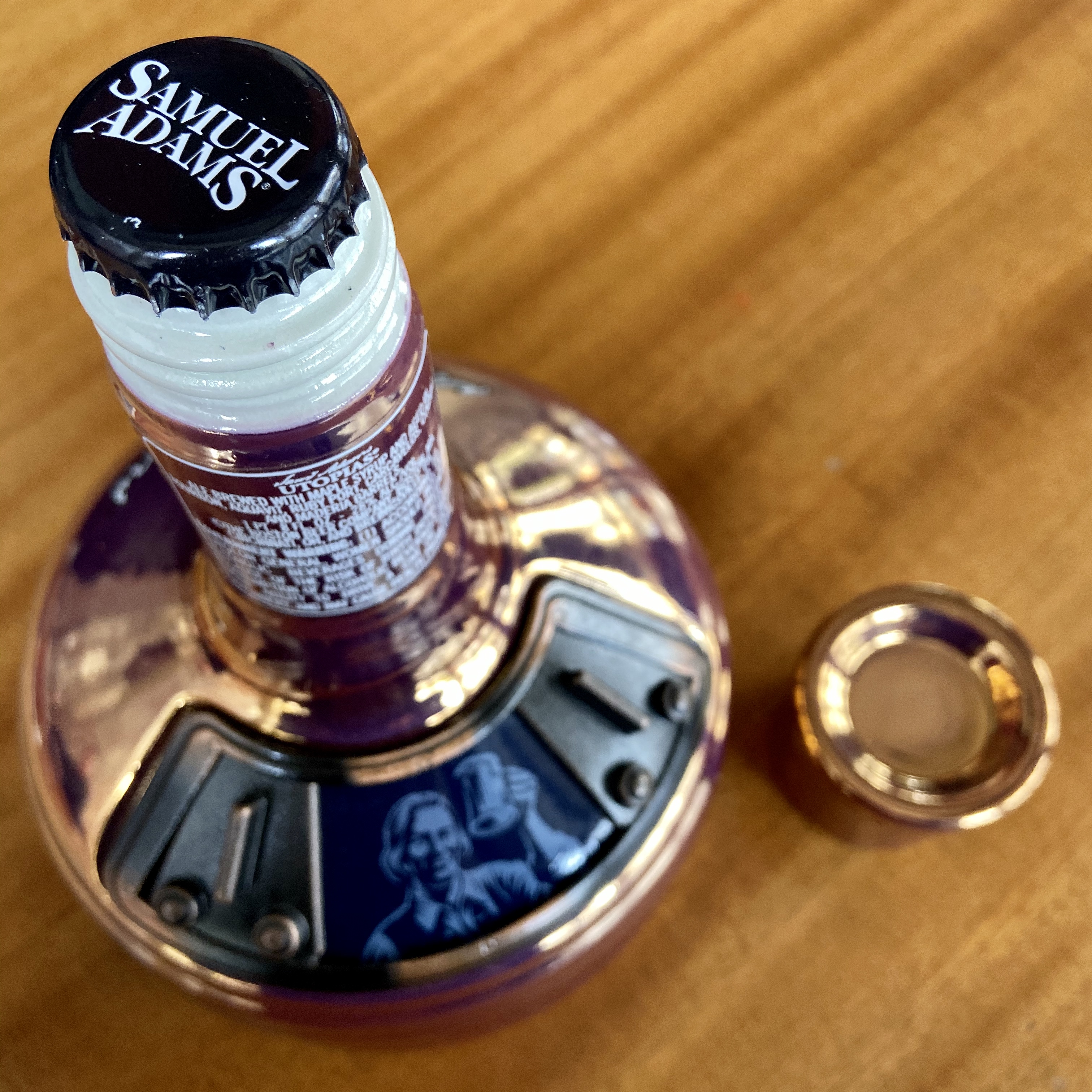 Samuel Adams graciously sent a bottle of Utopias for us to review. Upon unscrewing the lid off bottle number 16,719, we discovered that the ceramic mash tun bottle actually had a normal looking black Samuel Adams bottle cap sealing its contents.
We then poured the Utopias into a snifter glass where it produced a dark ruby black appearance with aromas of sweet dark fruit, sort of similar to a fine Port. Served at cellar temp, Utopias is a very complex beer that is not carbonated or if it is, it was done so in a minute fashion. This year's version included experimentations with Cognac and Madeira finishing barrels that gives this beer a smooth flavor of toffee, vanilla and a bit of tobacco.
Utopias has commonly been described as offering a cognac like quality to it. We can affirm that this description is right on target. It's quite impressive that this beer packs an impressive punch at 28% ABV but is quite a pleasant sipper. As this beer continues to age, we certainly look forward to revisiting this one in another year and quite possilbly longer.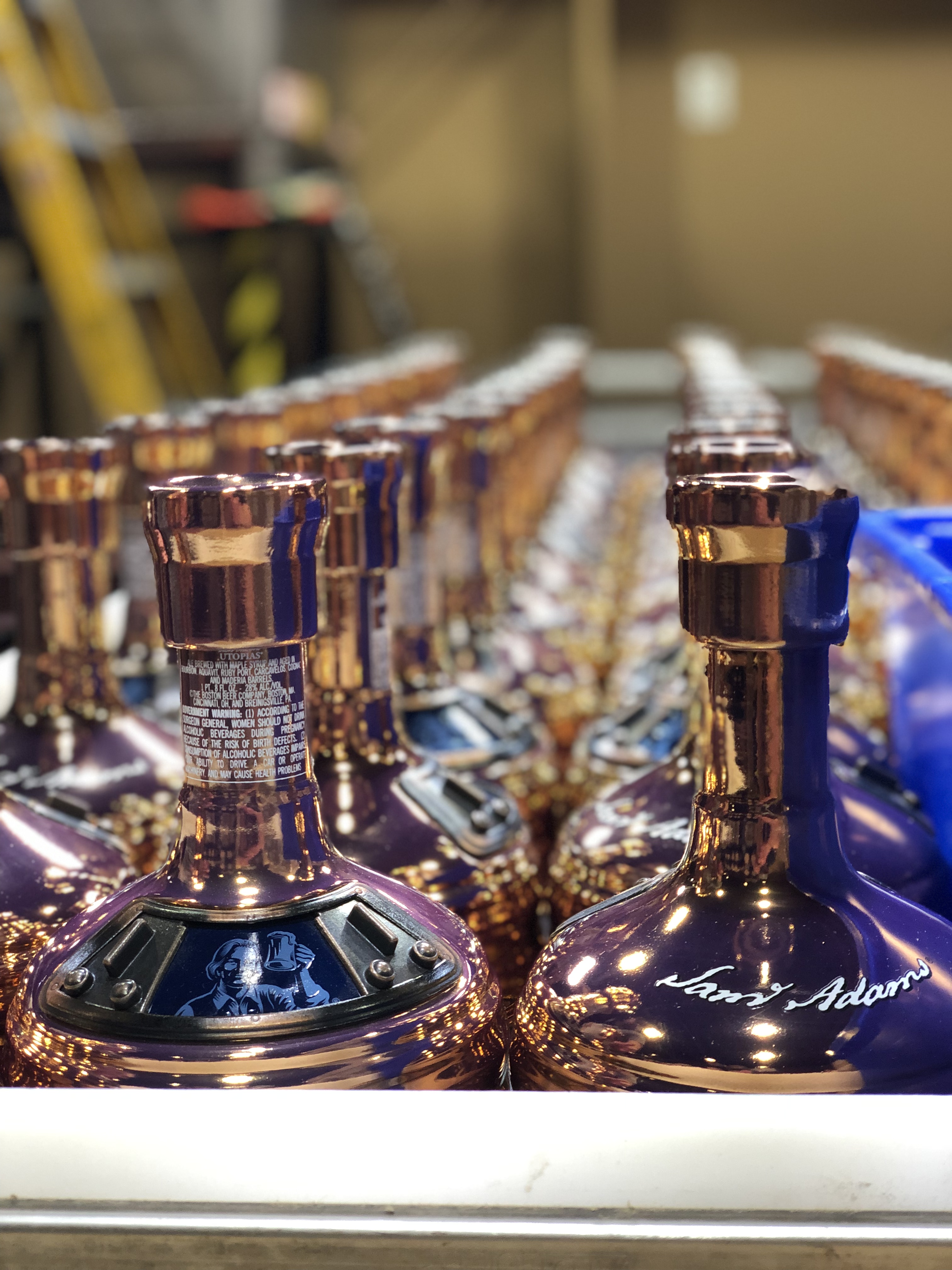 Samuel Adams Utopias can be found at select specialty beer and liquor stores for a suggested retail price of $210 per bottle. Price varies by market and availability is limited, where laws allow. The fifteen states that the beer will not be found in are Alabama, Arkansas, Georgia, Idaho, Missouri, Mississippi, Montana, New Hampshire, North Carolina, Oklahoma, Oregon, South Carolina, Utah, Vermont, and West Virginia.
You can use the Find-A-Sam Beer Locator, but when we tried in states where Samuel Adams Utopias is available for sale, we came up empty.