Aslan Brewing 2020 Sustainability Report
|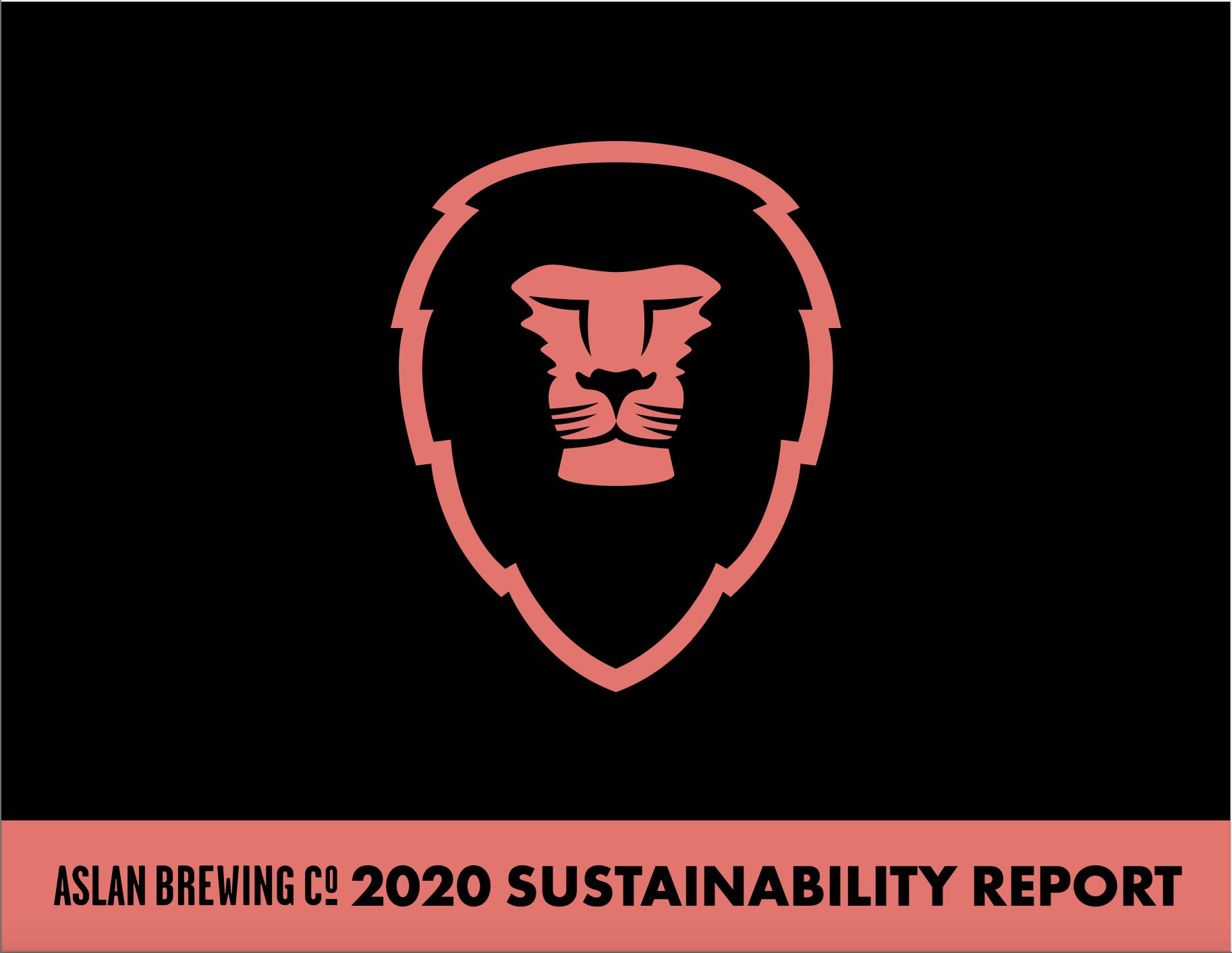 Set to celebrate its seventh year in 2021, Aslan Brewing has been brewing up exceptional, award-winning beer while continually giving back to the community. This past year was no different as the brewery revealed that it donated over $33K to charitable organizations. This and so much more has been revealed in the brewery's 2020 Sustainability Report.
Now in its third year of publishing its Sustainability Report, Aslan Brewing reveals many more details in how the brewery operates its business compared to many of its peers in the brewing industry. The report is an interesting read into how its co-founders; Jack Lamb, Frank Trosset, and Boe Trosset operate its business.
It's a bit of surprise that the brewery committed the amount of time and resources to its philanthropy while managing a multi-location brewery during a global pandemic with mandated shutdowns. This bright spot takes a lot of effort to compile each year, but many of these numbers are just part of the process involved in being a Certified B Corp.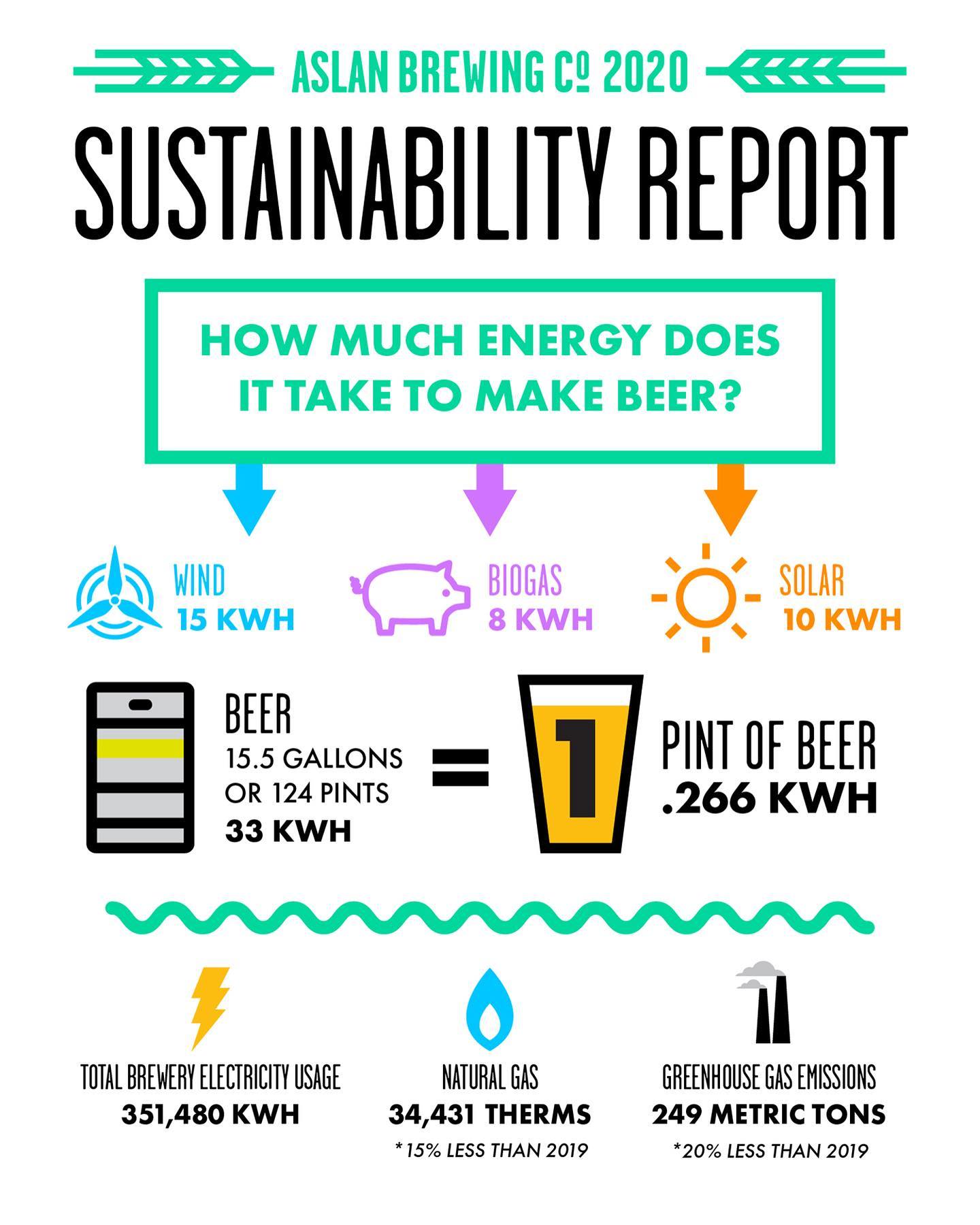 As the 2020 Sustainability Report highlights, Aslan Brewing was able to meet many of its goals while improving in many categories such as energy use and waste management. This report is twofold, it helps its management staff see which areas it is succeeding in while demonstrating other areas where improvement can be made. Regardless, the result this past year is quite impressive!
When it comes to its charitable donations, COVID-19 didn't seem to slow the brewery down as Aslan Brewing donated $33,531.43 in 2020. This was an increase from its $33,045.22 amount donated in 2019 and $31,976.84 in 2018.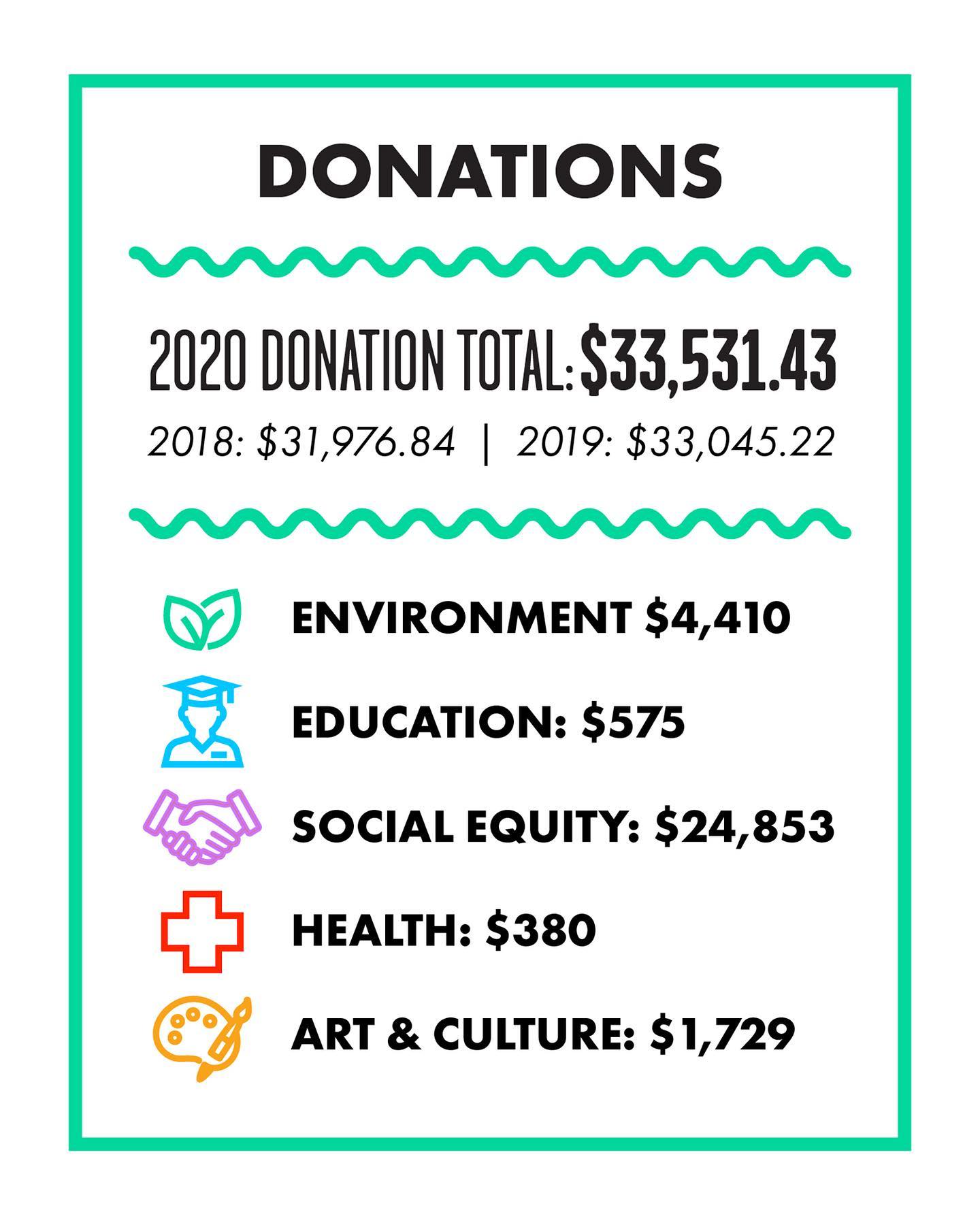 With a slowdown in business due to the pandemic, Aslan Brewing applied for and received funding for the Payroll Protection Program. This in turn allowed the brewery to keep on employing a good portion of its staff.
Other highlights of the report include.
Certified 33 new USDA Organic beers, 96% are part of this designation
Participating in PSE's Green Power Program where 100% of the electricity Aslan uses will now be matched with renewable energy that has been generated in the Pacific Northwest.
Recycled 1,680 pounds of plastic film
Planted 1,127 trees through its Growing with Growlers Program
To view the complete 2020 Aslan Brewing Sustainability Report click here.