Astoria Brewing Co. Celebrates 25 Years in Astoria, Oregon
|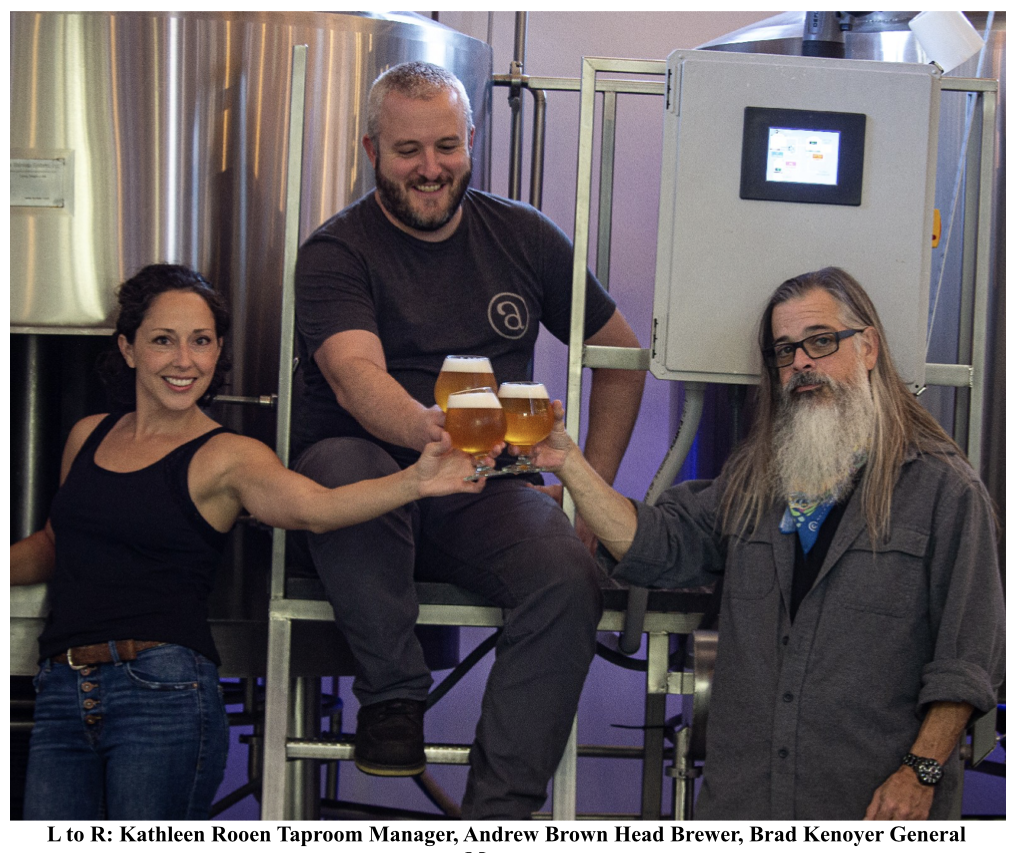 Astoria, Oregon, November 1, 2022 – Astoria Brewing Company (ABC), Astoria's first brewery since Prohibition, celebrating it's 25th anniversary this year, is happy to announce our new management team and new year-round canned beer portfolio. With new energy and excitement here at ABC, we are mapping out a new course for Northwest Oregon's original modern craft Brewery.
New Team
Our new Head Brewer is Andrew Brown, with 5+ years in the brewing industry, most recently at Buoy Beer Co. Andrew joined the team in March of 2022, and brings a great combination of skills to ABC. Andrew has spent the last seven months or so refining and modernizing some of our original core recipes, as well as creating our all new Unfiltered Pilsner recipe.  In addition to our core beers, Andrew has also released a number of one-off beers available in our taproom or brewpub, and also available in 50 liter or 1/6th bbl kegs, on a limited basis, via self-distribution.
With a diverse hospitality management background including resorts, restaurants, bars and having worked at several local breweries, Brad Kenoyer is the new General Manager. His role is the day to day operations of the brewery, as well as, marketing, sales and distribution.
Kathleen Rooen, a longtime Astoria brewery insider, is the Taproom Manager; our event planner, social media guru and guest beer buyer as well as overseeing the Taproom operations and staffing. She is proud to serve you the right beer.
ABC purchased a new Cask Nano ACS canning line in November of 2021.  After seven months of recipe refinements, ABC is excited to announce our new canned beer portfolio available for year around distribution
Andy Huber, one of the ownership group, "We felt that a new team in the brewery was essential to take our beer to the next level. With the introduction of our core canned beer line-up, new labeling and Andrew's skills as a brewer, we feel the sky's the limit."
Old Beers/New Beers
With a long list of Heritage core beers, Andrew started by updating the recipes using modern brewing techniques and current flavor profiles. After review and subsequent fine-tuning of the beers, at the same time we have been re-designing our canning labels with a new look that is both colorful and gives the "Astoria" vibe that we love. It was especially hard to let go of some of our Heritage beers that so many of us have loved for so long, but in the end, we felt it was a necessity to grow as a contemporary leading-edge brewery. It's been quite a journey, but we are Excited to roll out our new canned beer line-up.
By focusing on a smaller year-round core offering it will also allow for many more one of a kind beers on tap in our Taproom, Brew Pub and for draft distribution.
Unique Facility
The Brewery is located on the Columbia River waterfront in Astoria's storied "underground" level of the historic downtown district. Astoria Brewing Company's Taproom on 12th Street surrounds the brewery, and patrons can look down from above to watch the action in the brewery as they enjoy a beer. The tap list in the taproom has a great selection of ABC's core beers, and a number of seasonal and one-off brews, as well as a handful of carefully selected, and  ever-evolving selection of guest taps, wine and specialty non-alcoholic beverages.  The taproom is a family friendly space with great views of the Columbia  River and the dock for the River Pilot's 'Conner Foss' pilot boat, and is a wonderful place to people-watch along the Astoria riverwalk in the summer, or use as an umbrella in the winter. The Taproom is also a great venue perfect for special events, receptions, meetings and parties.
Astoria Brewing Company also has a brewpub/restaurant on 11th Street and the Astoria Columbia River river-walk serving the full line-up of beers, pub-fare and also has a full bar.