Bells Brewery Expands its Two Hearted Lineup
|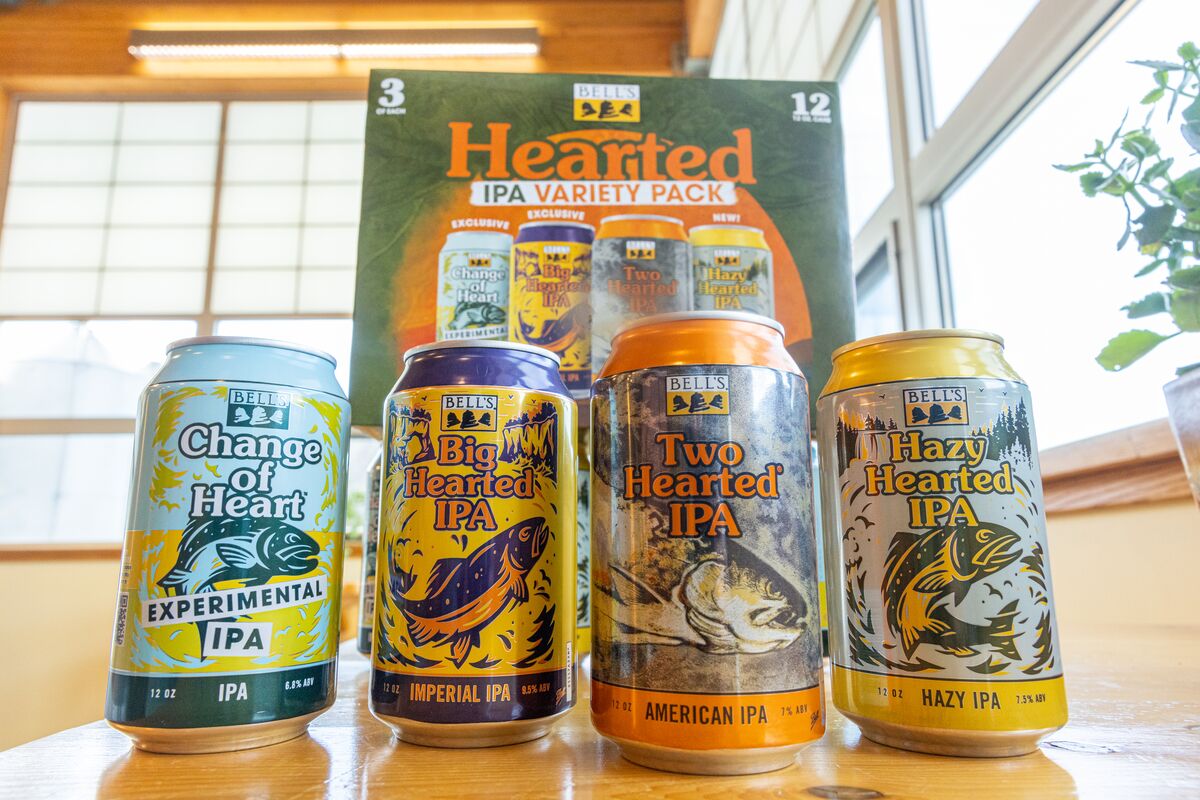 A week ago, beers from Bell's Brewery began appearing on shelves and taps around the Portland metro area. The brewery's iconic Two Hearted IPA is the leading beer in this new initiative, but it's complimented by the new Hearted Variety Pack.
Bell's Brewery continues its line extension of its Two Hearted IPA that began four years ago with a couple of beers.
"We came out with Light Hearted in 2019," stated Scott Powell, Director of Marketing at Bell's Brewery. "This was our first foray in what a line extension for Two Hearted could be. And Light Hearted is a very similar recipe to Two Hearted with the single hop of Centennial."
Joining this line extension as a new year-round beer in limited distribution is Hazy Hearted IPA. It can also be found in the new Hearted Variety Pack that also includes two additional limited release beers – Big Hearted IPA and Change of Heart.
Bell's Hazy Hearted IPA is the first hazy IPA brewed that wears the Hearted badge of honor on its label. It took some effort to make sure that this beer lived up to the Hearted name.
"Hazy Hearted is not just a hazy version of Two Hearted from a recipe standpoint," said Powell. "But what are the things that make Two Hearted, Two Hearted in addition to the ingredients? It's the dedication to quality, it's the drinkability of it, it's the balance. And once we got a Hazy IPA to the place to where it fits all of those things. So we can now call it Hazy Hearted and get it out to market."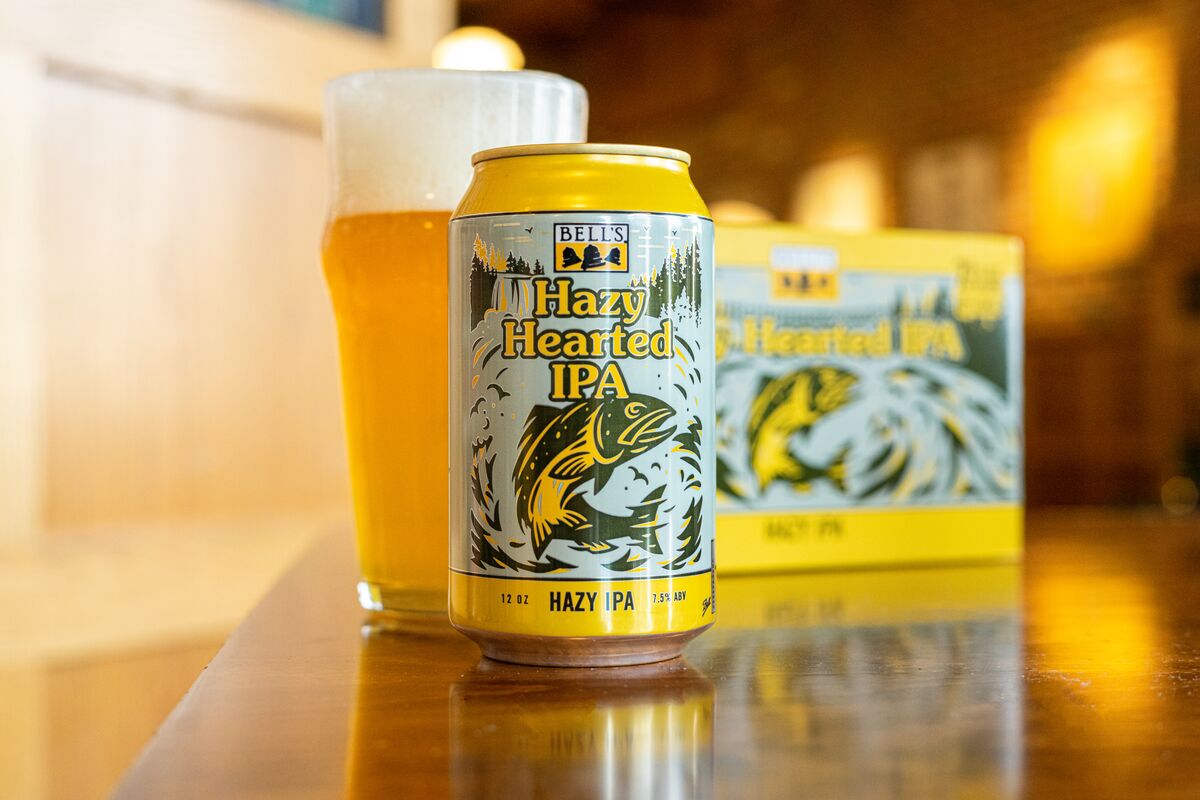 This new Hazy IPA is one that we can get behind. Hazy Hearted IPA is brewed with American and Australian hops, including Strata, Citra, Mosaic, Galaxy, El Dorado, and other varieties. These hops are used at different points in the brewing process to bring out their complementary qualities.
The beer pours a slight haze with plentiful tropical fruit aromas with a faint resinous finish on the nose. This continues over to the flavor profile that is fruit-forward with a tad bit of bitterness that many Hazy IPAs unfortunately avoid. Hazy Hearted IPA sits at 7.5% ABV.
"Not just any hazy IPA could join the Hearted family, so we worked for years to craft a flavorful beer that brings out the fruity taste IPA drinkers love, while maintaining the quality and balance Two Hearted IPA fans have come to expect," said Andy Farrell, Brewmaster at Bell's Brewery.
In addition, the Hearted IPA Variety Pack features its namesake beer alongside three new, distinct IPAs. The variety pack includes:
Two Hearted IPA – The iconic American IPA featuring 100% Centennial hops and 7% ABV
Hazy Hearted – A new tropical and fruity hazy IPA with a smooth finish and 7.5% ABV
Big Hearted – Imperial style IPA featuring citrus and berry hop aromas with slight bitterness at 9.5% ABV (Exclusive to the Hearted IPA Variety Pack)
Change of Heart Experimental – The first edition is a Cold IPA featuring fruit-forward and piney notes with a clean, dry finish and 6.8% ABV (Rotating offering exclusive to the Hearted IPA Variety Pack)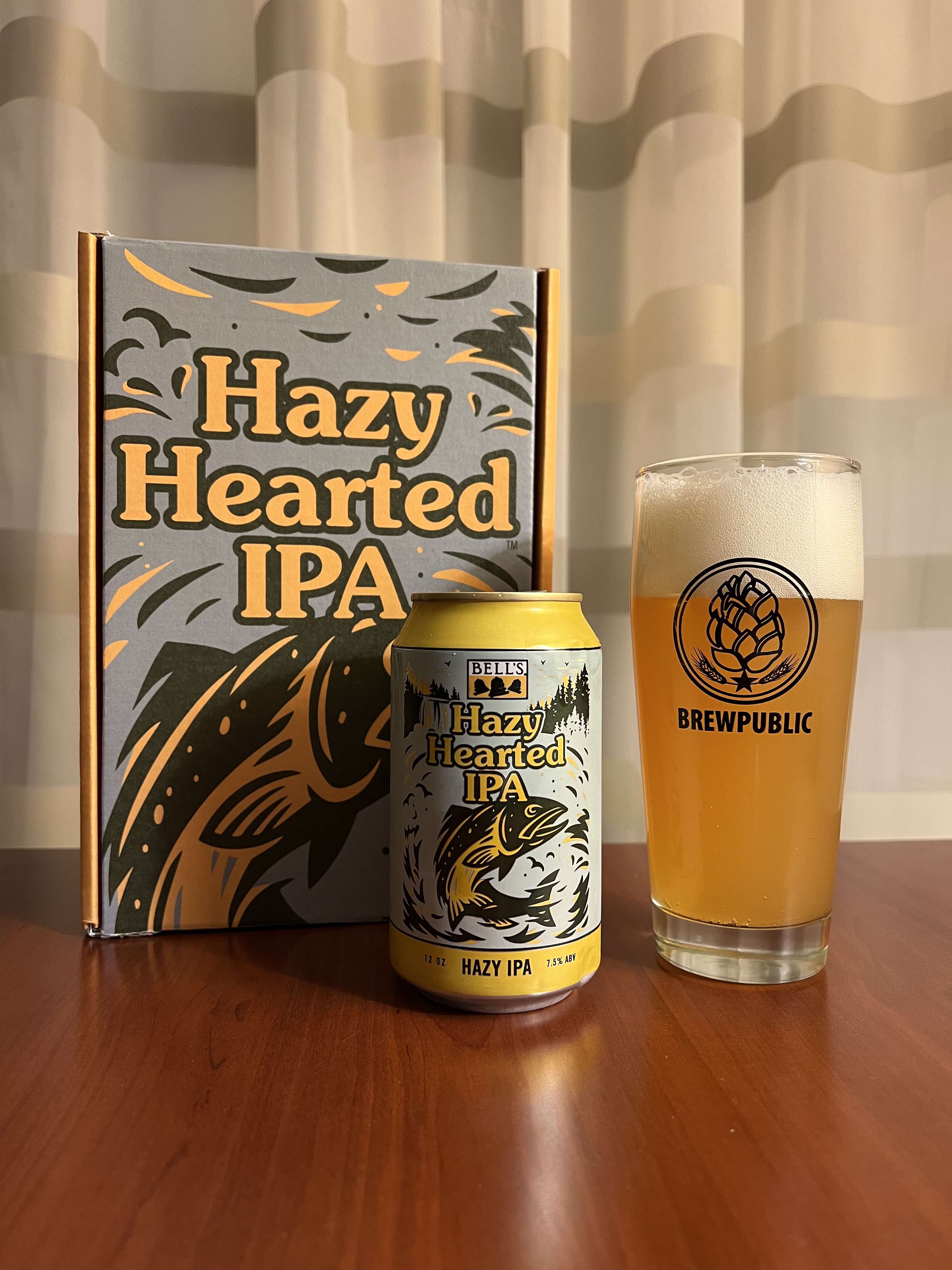 "Growing the Two Hearted brand family has been a long-term goal at Bell's. We were intentional about honoring Two Hearted's 25-year legacy when creating Hazy Hearted, Big Hearted and Change of Heart and it was imperative that these new beers could sit alongside our iconic Two Hearted IPA, and be equally enjoyed for their perfected flavor profiles," said Carly Davis, Two Hearted Brand Manager at Bell's. We couldn't be more excited to share these new beers with IPA fans and expand upon Two Hearted's longstanding heritage."
The Hearted IPA Variety Pack will be available in 12-pack cans at retailers nationwide. The first edition will retire in mid-March and will be replaced with another variety pack featuring a new lineup of beers in April.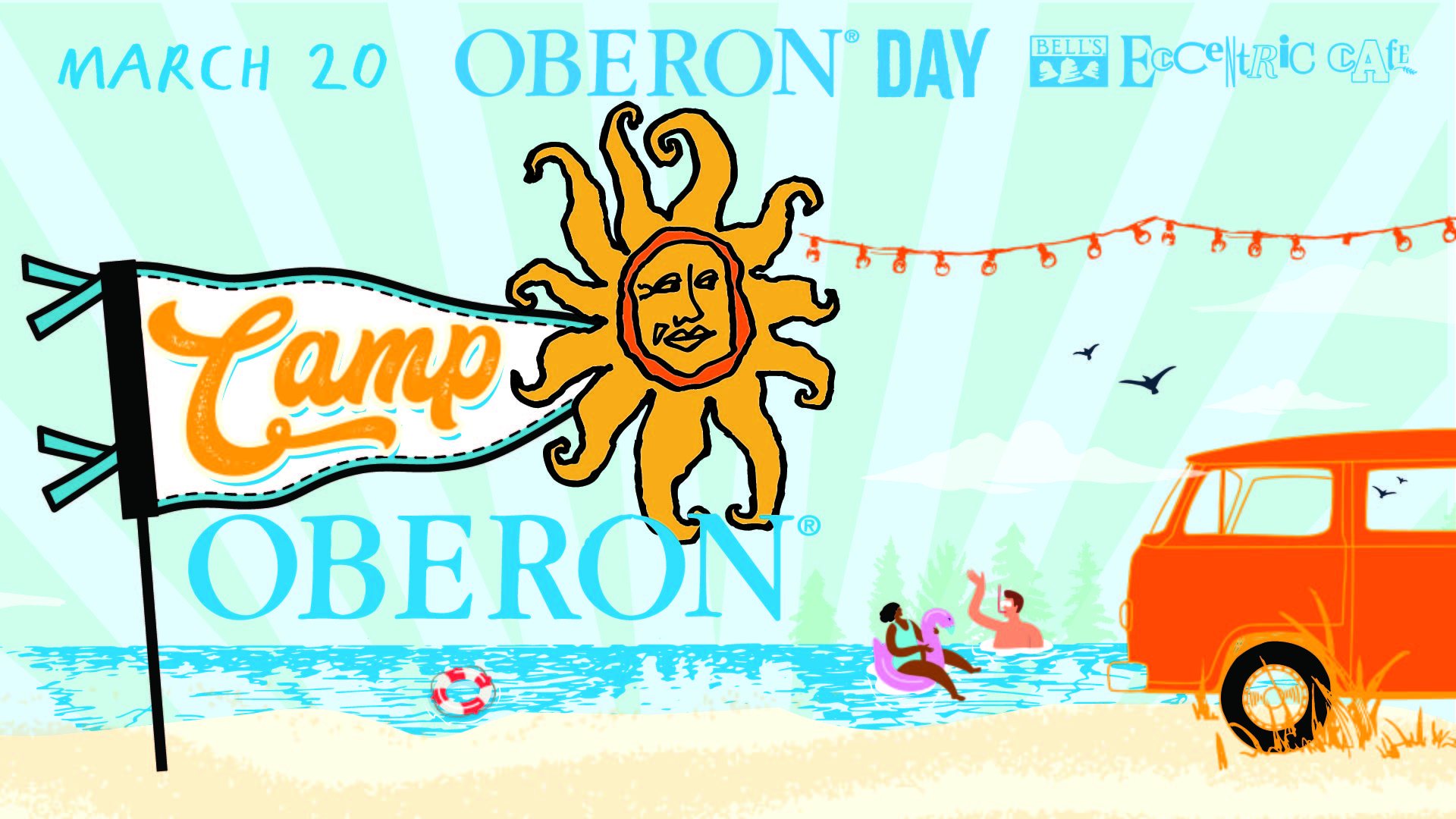 Also joining these Two Hearted beers in Oregon is Oberon Ale, Bell's summer seasonal. This batch is so fresh that it's not even available in the brewery's home state of Michigan quite yet. Bell's Brewery will host Oberon Day on Monday, March 21 when it officially releases the seasonal beer for the forthcoming summer season.
Oberon Ale has been described as "sunshine in a glass". It is a great, easy drinking 5.8% ABV beer that's full of citrus flavors that makes it quite refreshing on a summer day. Oberon Ale is brewed with just wheat malt, hops, water and Bell's signature house ale yeast.
To locate Bell's Brewery beers, use the Bell's Beer Finder. Follow Bell's Brewery on Facebook, Twitter, and Instagram or visit them online at bellsbeer.com.