Bend Brewing Company Releases Sno'd In Winter IPA and Signs with Point Blank Distributing
|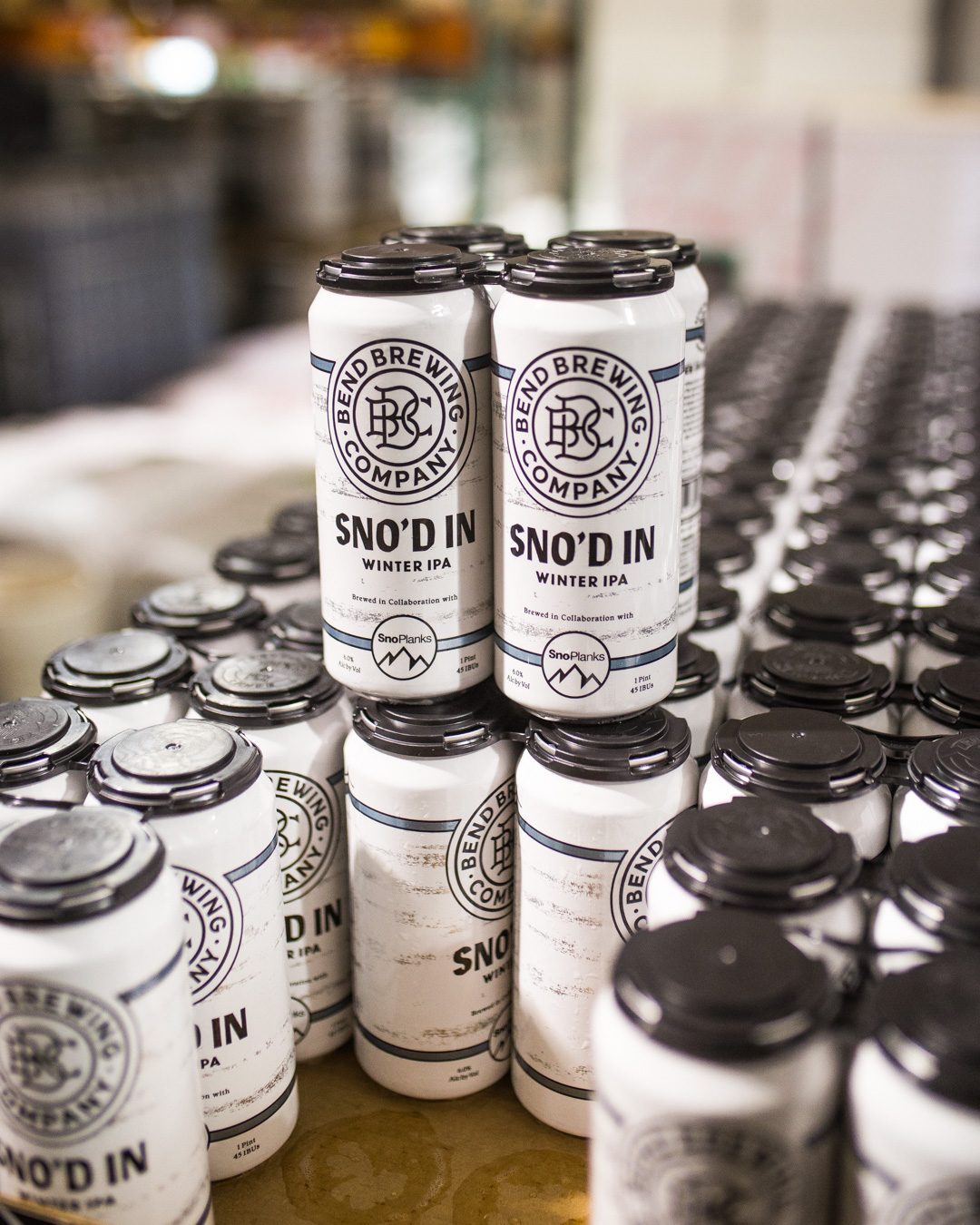 Winter will soon arrive in Bend, Oregon as Bend Brewing Company (BBC) announces the return of Sno'd In Winter IPA. This winter seasonal will be available on draft and in 16oz cans begging on October 30, 2020 at the brewery and will arrive soon in Portland via the brewery's new distribution partner, Point Blank Distributing.
Part of modern trend of releasing an IPA as a winter seasonal in lieu of the more robust dark beers of yore, Sno'd In Winter IPA is marketed as a sessionable winter IPA. A stronger malt character is present and is balanced without muddling the hop flavor. BBC constructed Sno'd In around a base of 2-row and Golden Promise malt with light carastan and rye malt providing depth. Comet, Chinook, Amarillo and Ekuanot hops create a balance of piney and citrusy hop flavor.
Once again Sno'd In Winter IPA was brewed in collaboration with Bend based ski and snowboard company, SnoPlanks. BBC and SnoPlanks are kindred spirits with their shared dedication to handcrafted quality and love of the outdoors.
Sno'd In Winter IPA will be available on draft at our downtown Bend brewpub beginning Friday October 30 with 16 oz cans and draft seeing distribution with Point Blank Distributing and Bigfoot Beverages starting November 9th.
Bend Brewing Company is also excited to reveal a new distribution partnership with Point Blank Distributing in the Portland and Salem area as it parted ways with Running Man Distribution. The new partnership is said to allow Portland area beer lovers greater access to BBC's core beers (Tropic Pines IPA, Ching Ching Sour Ale, Trade War Export Stout) as well as an ever-evolving portfolio of one-off and seasonal beers in cans and draft.