Bevel Craft Brewing Grand Opening Party
|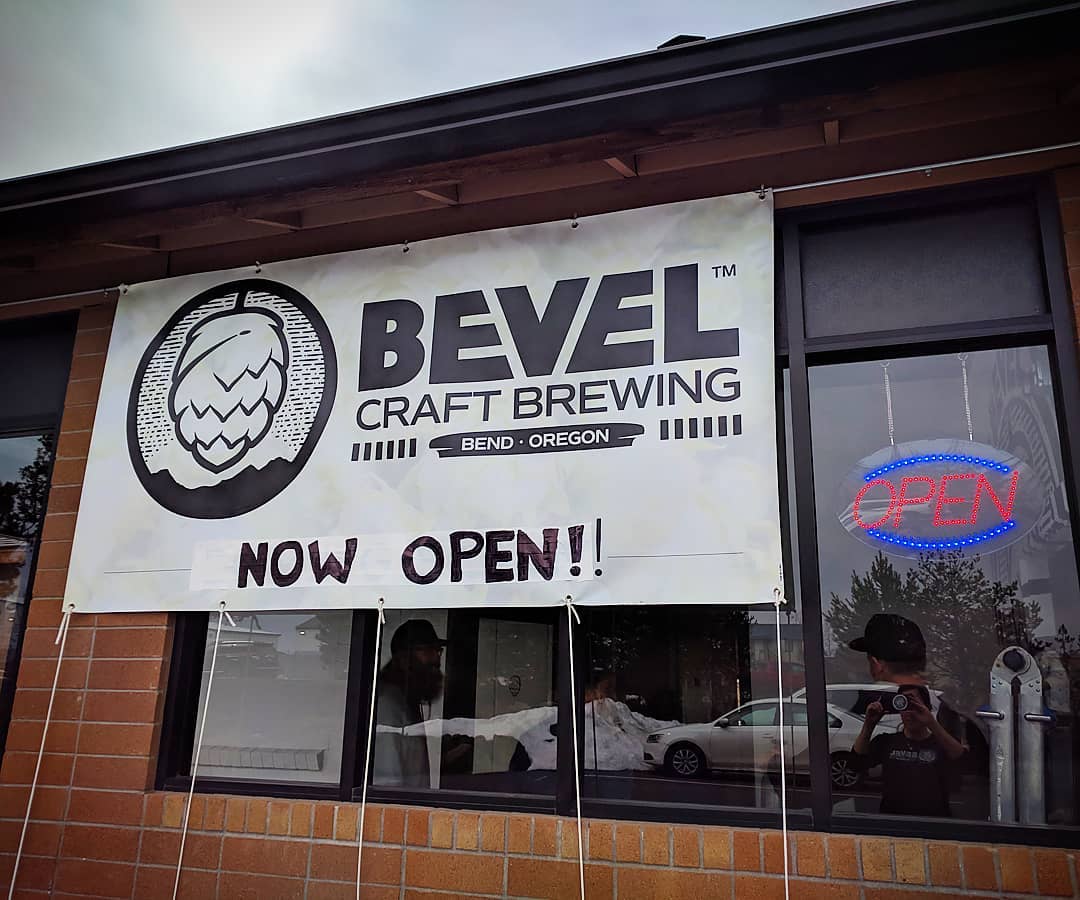 A new brewery recently opened its doors in Bend, Oregon. Bevel Craft Brewing, located in 9th Street Village will host its Grand Opening Party on Saturday, April 6th from 11:00am-10:00pm.
Bevel Craft Brewing was founded by to world champion disc golfers, Valarie and Nate Doss. Leaning on this disc golfing, the couple chose a name that reflects its passion. The word "bevel" refers to the edge of the disc of Frisbee that determines its speed and flight path of the disc.
Bevel Craft Brewing will focus on hop forward beers that use fresh traditional ingredients and innovative hop processes. Their passion lies in the India Pale Ale style, and they focus on highlighting the characteristics of the hop in each beer they brew.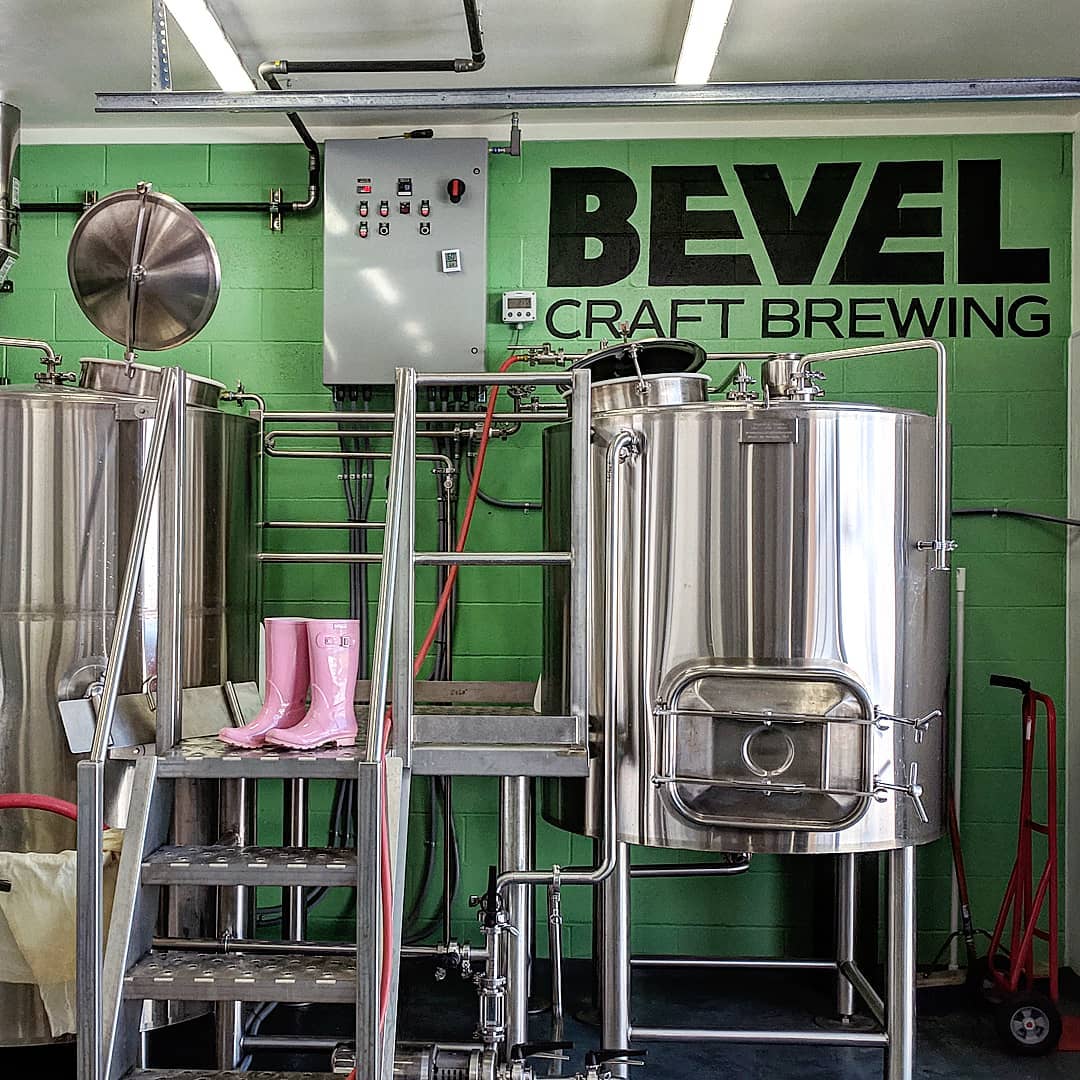 "We love the great memories that are made and shared around the table enjoying great beer with friends and family," said Valarie in a statement. Nate's brews have been featured at disc golf tournaments across the country, and the brewery is the fulfillment of a long-held dream for the couple.
Bevel's taproom pays homage to their roots in the sport, and they used that inspiration to create elements of the taproom. Patrons will get to toss back a brew and then toss a disc in the Hop Garden.
Located on Bend's Eastside, Bevel will serve as the heart of one of Bend's multiuse spaces, 9th Street Village. The Village is also home to the DIYcave makerspace, The Patio (a food court and gathering space), Griffin Hall Coworking, art studios, Bright Place Gallery and more.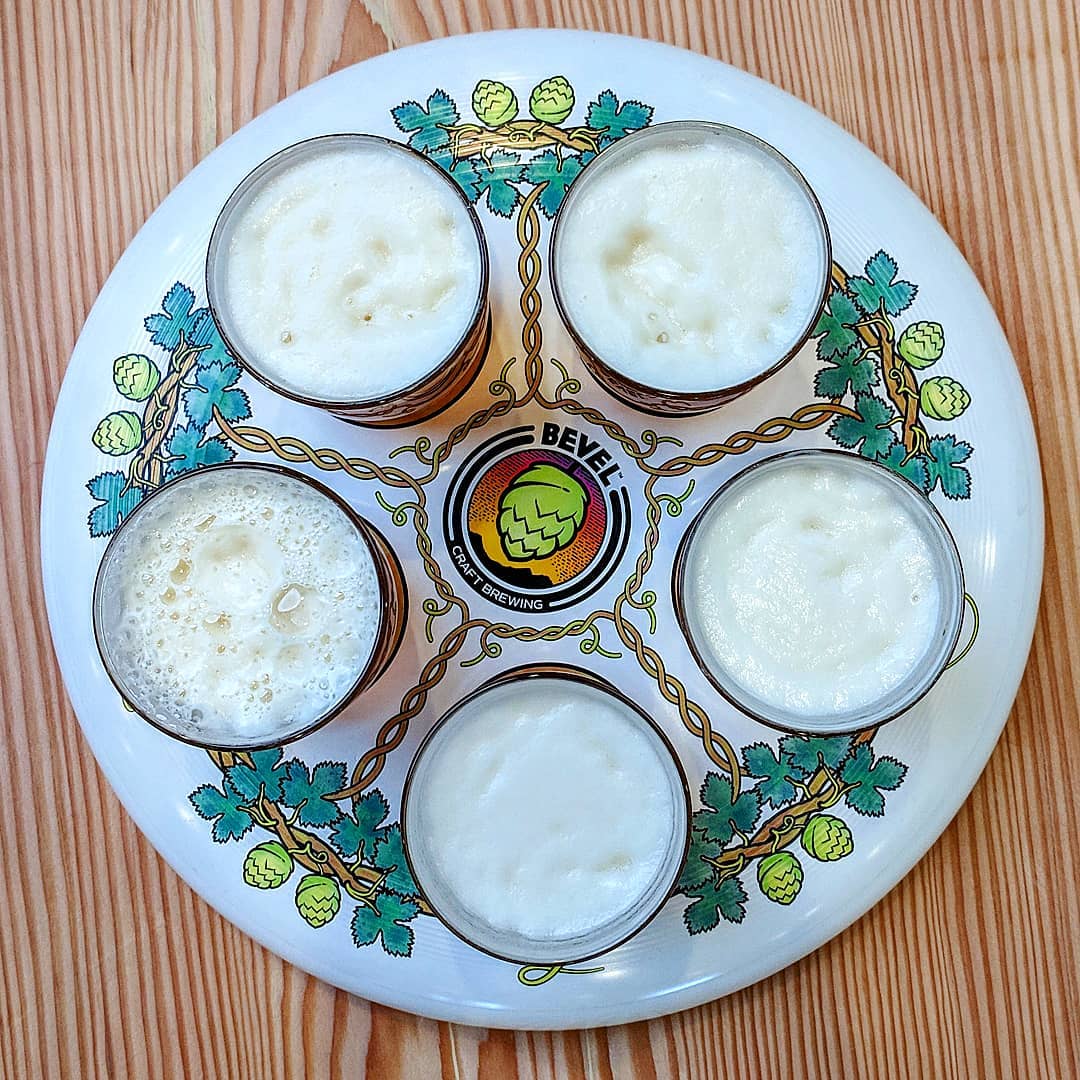 "Bright Place Gallery will be showing new work by several of our studio members," said gallery owner, Stuart Breidenstein in a statement. "Plus we will be introducing four new members, with jewelry, leather work and fine art!"
Bevel Craft Brewing Grand Opening Festivities:
Live Music by Sleepless Truckers at 2:30 p.m.
Sunriver's "DJ Red Fox"
Disc golf-oriented games in the Hop Garden
Beer-inspired desserts by Brown's Basics Bakery & Eatery
Patio mural unveiling and an opportunity to meet the artist
Four new food carts on The Patio — The Grill 1646, Bend Bowls, Taqueria El Nava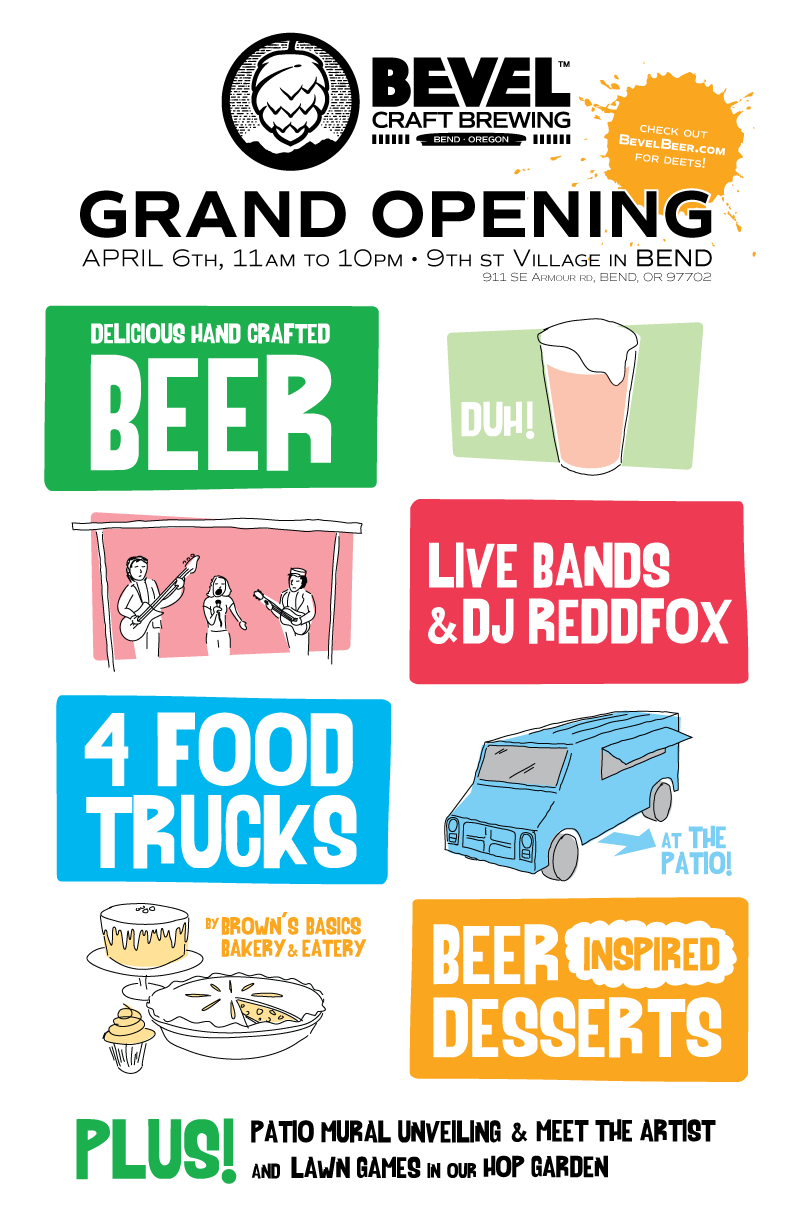 Bevel Craft Brewing is open Sunday – Thursday from 11:00am-9:00pm and Friday – Saturday from 11:00am-10:00pm.
Bevel Craft Brewing
911 SE Armour Road – Suite B
Bend, OR 97702