Block 15 Brewing Releases the new Year-Round Block 15 IPA in 16oz Cans
|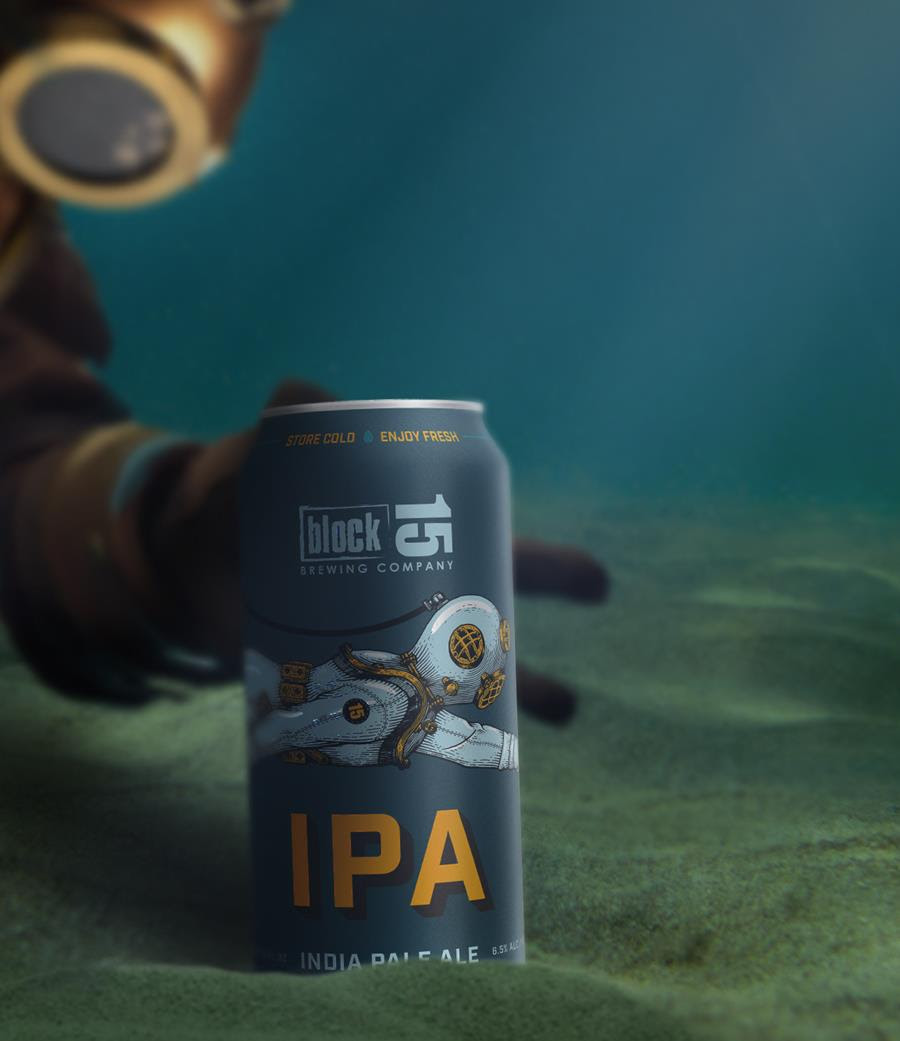 In 2009, Block 15 Brewing unveiled its Alpha IPA and through the past decade this beer has evolved into the newly minted Block 15 IPA. This new release becomes the brewery's third year-round canned beer offering.
"Brewed with a recipe developed over a decade of experimenting with brewing techniques and hop varietals, this beer is pretty much everything we're looking for in an IPA, and nothing more," said Block 15 founding brewer Nick Arzner, in a press release. "It blends classically unapologetic Northwest hops expressed through a modern approach to IPA brewing, including progressive hopping techniques and a strong focus on balance and approachability. This is the IPA we absolutely love today, and consistent with our vision for continual improvement and experimentation, it will continue to evolve into what we will love tomorrow."
FROM ALPHA TO IPA // A BEER A DECADE IN THE MAKING

Our brewers first started brewing our take on a Northwest-style IPA pretty much as soon as we opened our pub's doors. In the years (over a decade!) since, there hasn't been a day that they haven't been interacting this beer in one way or another—whether they're brewing a fresh batch, checking in on the ferment, tinkering with the recipe, running sensory on the latest release, or tipping back a pint at the end of a brewday.

Itself a reflection of our artistic approach to brewing, the evolution of our house IPA Alpha into what we now call simply Block 15 IPA also mirrors the development of what has become our iconic diver artwork. Check out the timeline below to see how these two expressions of our ethos have evolved in tandem, eventually joining together on our Block 15 IPA can artwork.
Block 15 IPA uses Northwest grown Columbus, Apollo, Centennial, Chinook, Citra, and Simcoe hops on a backbone of Best Ale Malt, 2-Row, Caramalt, Carafoam, and Crystal Light malts. This lends to the brewery's tasting notes of pine, citrus, dank herbs and fruit that results in a a balanced bitterness and clean finish. Block 15 IPA sits at 6.5% ABV.
Learn more about the vision behind Block 15's new year-round IPA, and its decade-long evolution from Alpha IPA to Block 15 IPA, at: block15.com/ipa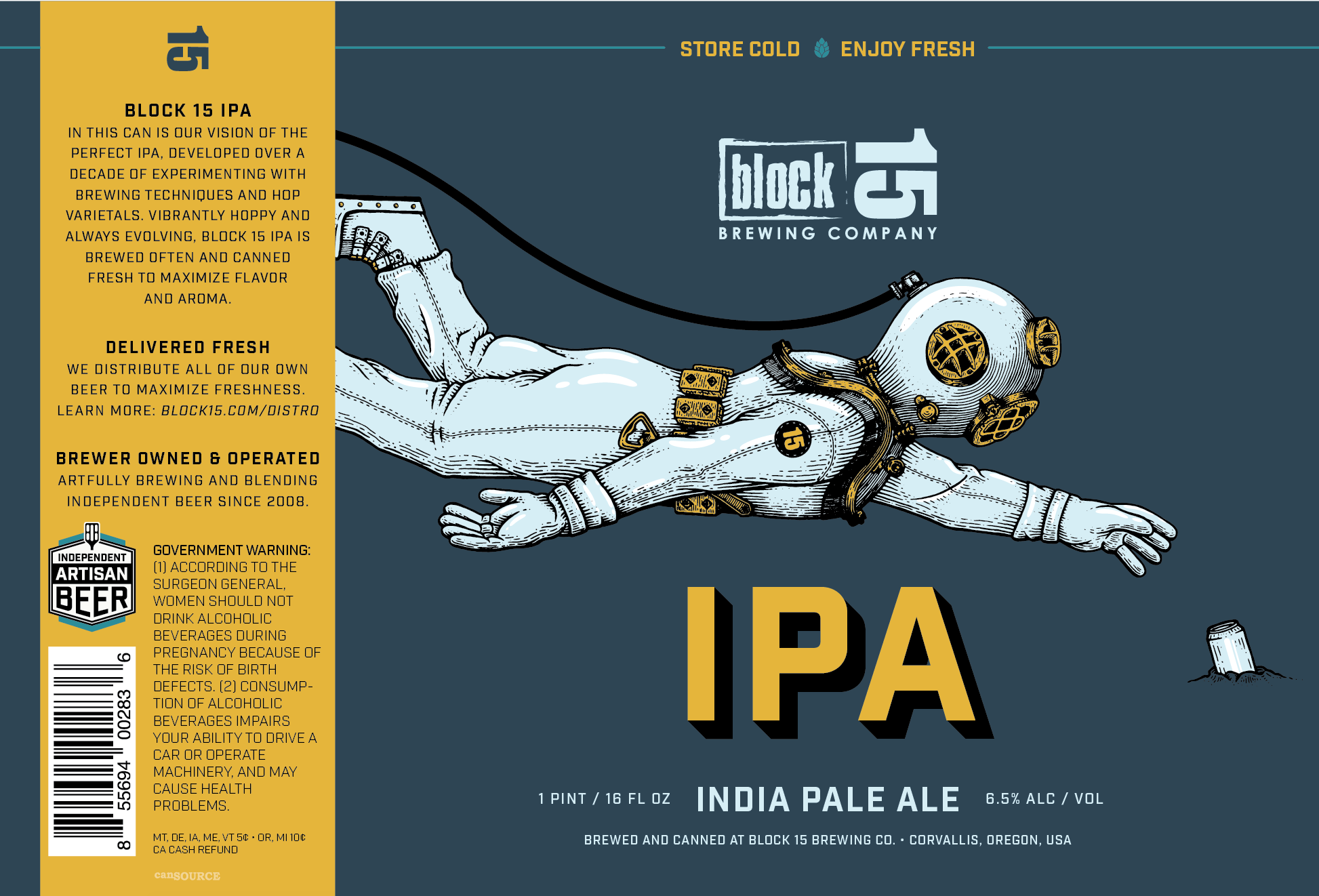 Block 15 IPA is distributed to bottle shops and markets throughout the Pacific Northwest through the brewery's newly formed craft distribution company, Block 15 Distribution.