Boneyard Beer To Begin Canning During the COVID-19 Pandemic
|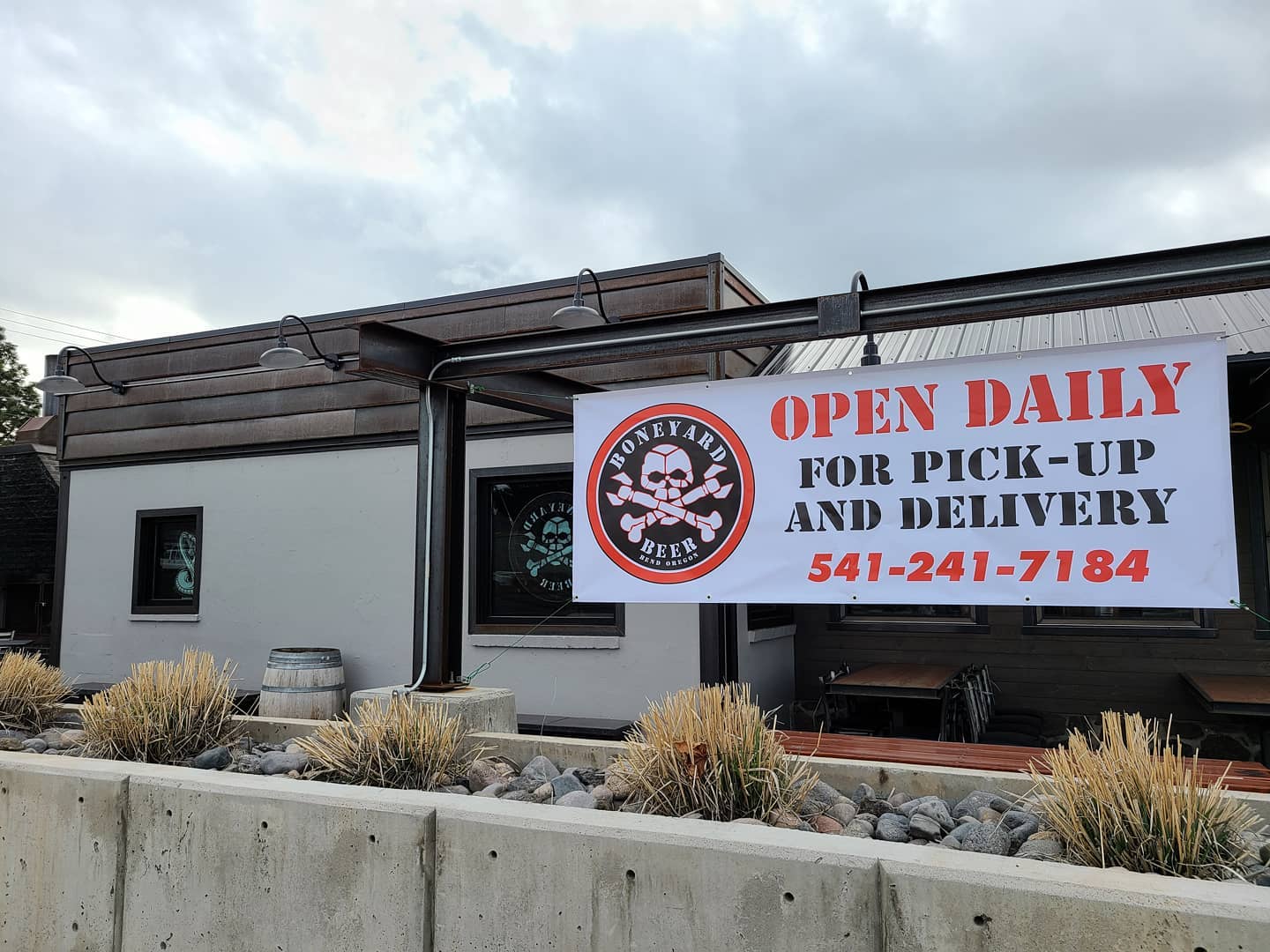 This is definitely a strange and challenging year for craft breweries as we manage our way through this COVID-19 pandemic. Breweries across the nation have had to cease any on-premise sales and predominately focus on packaged beer. For breweries that rely heavily on draft sales this pandemic is truly hurting its long-term financial stability and is beginning to force these breweries to swiftly change their business plans to garner additional sales.
The latest brewery to enter the canned beer segment is Boneyard Beer. Last week, Barley Browns Beer released its Pallet Jack IPA in 12oz cans and now their friends at Boneyard will join in the fray of bringing many of its favorite beers that have been draft only to the packaged beer category.
Not only is the Bend based brewer celebrating its 10th anniversary this spring, Boneyard will soon venture into a market segment that it had held back from, canned beer. Boneyard has released a few beers in cans, Lupulin Advisory Double IPA with Altamont Beer Works and most recently, Gumball IPA with 3 Floyds Brewing, but these were only for sale at the brewery. Now the brewer will head in full steam, at least while the bars and restaurants are closed down for on-premise consumption.
Boneyard will begin packaging RPM IPA, Hop A Wheelie IPA, Incredible Pulp Blood Orange Extra Pale Ale, Hop Venom Double IPA, and Diablo Rojo Red Ale (GABF 2019 Gold Medal Winner) in 12oz cans. These new canned offerings from Boneyard Beer will hit its distribution channel, including Point Blank Distributing, in the coming weeks. We are pretty sure that these canned offerings will be quite popular during these times of isolation.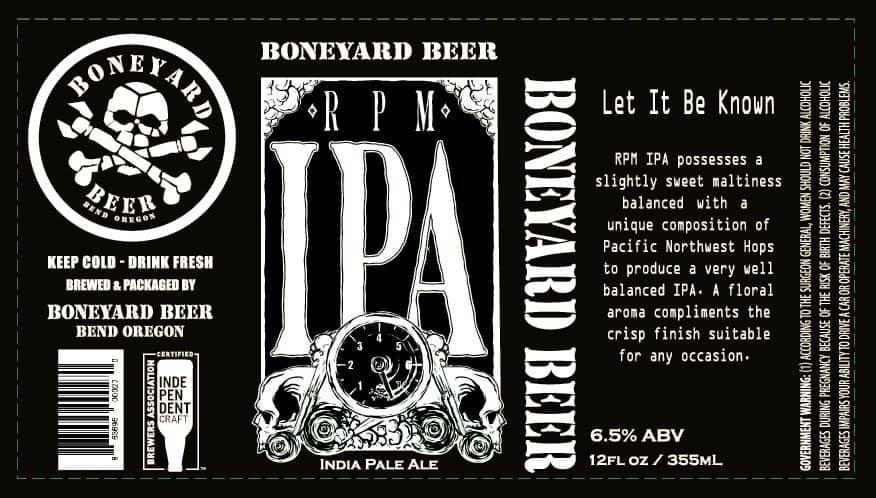 RPM IPA
Brewed using 6 different NW varieties of hops at over 2.5 pounds per barrel, RPM IPA focuses on extreme hoppiness rather than bitterness. It's golden to copper in color with a complex malt profile that will not overshadow the hops. Our flagship, RPM IPA, will satisfy any opinionated hop forward IPA consumer. 6.5% ABV, 50 IBU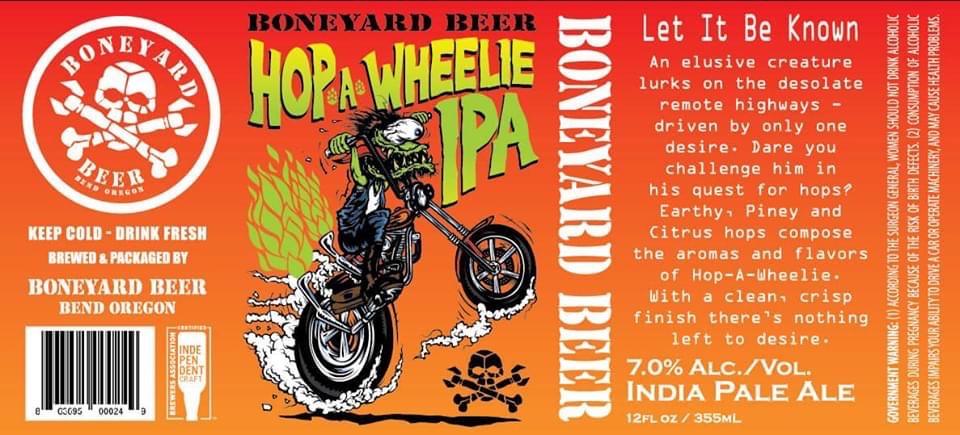 HOP A WHEELIE IPA
The newest IPA to the Boneyard line up, Hop-A-Wheelie is brewed with CTZ, Appollo, Summit and Cascade hops for a danky aroma and finish. 7% ABV, 50 IBU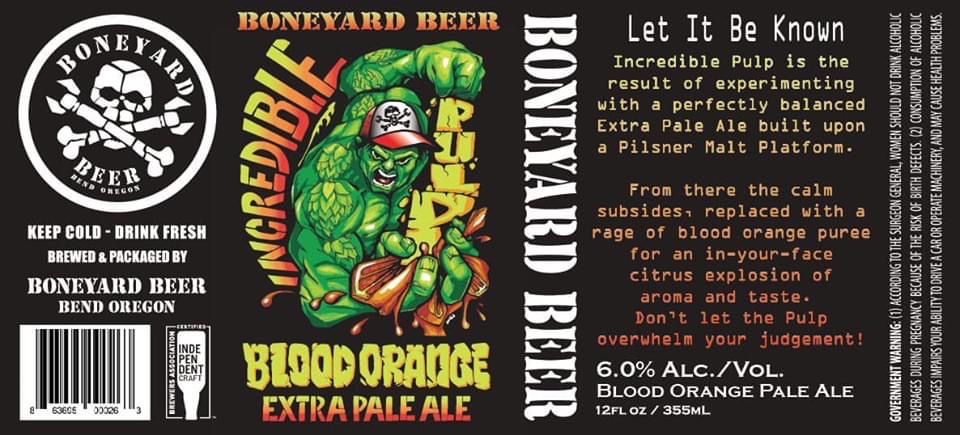 INCREDIBLE PULP
This citrus-forward Extra Pale will slap you in the tastebuds with flavors of Northwest hops and Blood Orange. 6% ABV, 35 IBU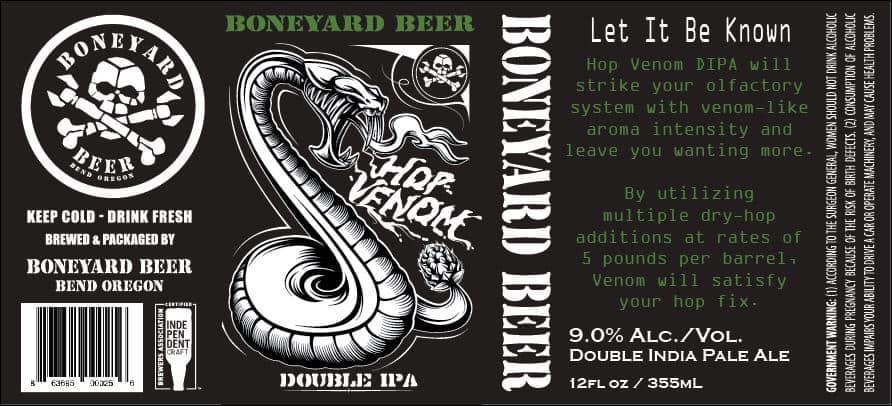 HOP VENOM
With multiple pounds of hops per barrel this West Coast double IPA will strike your nervous system with a venomous mix of Simcoe, Centennial, Chinook and CTZ. Hop Venom's delicate malt profile allows the double dry-hopped flavors and aromas of tangerine and pine to dominate while not being excessively bitter. 9% ABV, 60 IBU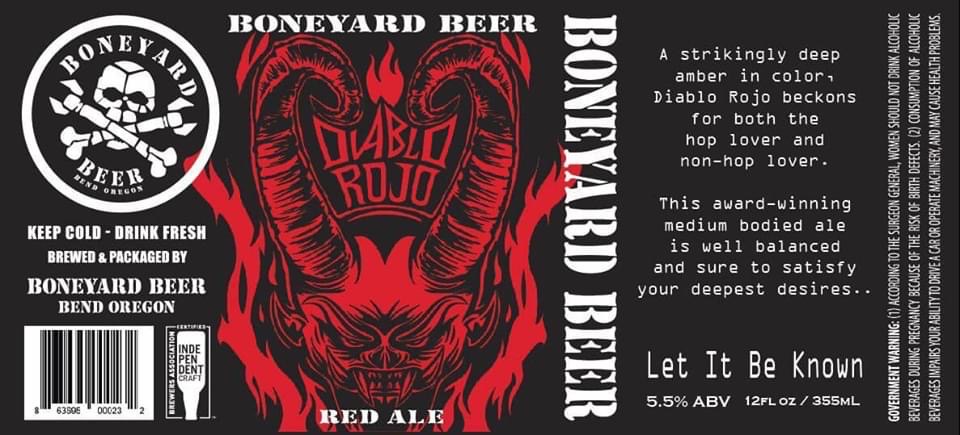 DIABLO ROJO
This deep amber ale is extremely well balanced and very drinkable. It appeals both to the hop lover and non-hop lover. This beer is duel-hopped with Cascade and Delta hops. Cheers to the Red Devil! 5.5% ABV, 30 IBU