Brewers Association Releases 2018 Economic Impact Report
|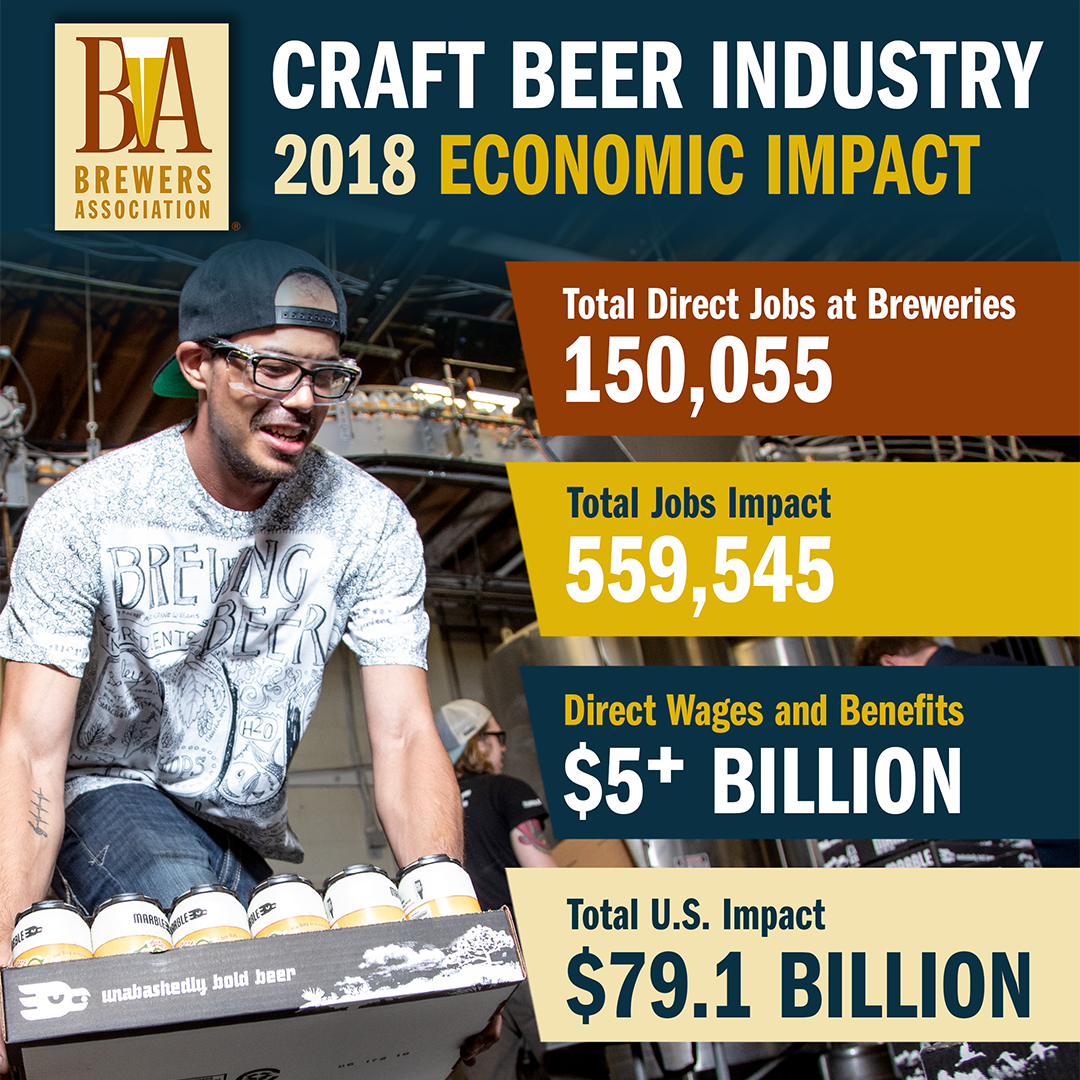 With the growth of craft beer slowing down, the industry continues to provide a large economic impact to its local markets and a very large on collectively on a national level. Today, the Brewers Association has released its 2018 Economic Impact Report. This report highlights total national impact, in addition to economic data, of craft brewers for all 50 states.
This past year, independent craft brewers contributed $79.1 billion to the U.S. economy. This equates to about 0.4 percent of the U.S. gross domestic product. The 2018 numbers mark a 4 percent increase from 2017, highlighting the industry's steady performance across the country. The calculation is derived from the total impact of beer brewed by craft brewers as it moves through the three-tier system (breweries, wholesalers and retailers), as well as all non-beer products such as food and merchandise sold in brewpub restaurants and brewery taprooms.
In 2018, the craft brewing industry provided 559,545 total jobs, with 150,055 jobs directly at breweries. In addition, more than $5 billion in wages and benefits were provided to brewery employees through 2018.
With a strong presence across the 50 states and the District of Columbia, craft breweries are a vibrant and flourishing economic force at the local, state and national level. As consumers continue to demand a wide range of high quality, full-flavored beers, small and independent craft brewers are meeting this growing demand with innovative offerings, creating high levels of economic value in the process. – Bart Watson, Brewers Association Chief Economist
Here in Oregon the brewing industry employs 16,525 with an average wage of $47,421 for a total labor income of $783,629,000. The state's economic impact of $2,135,633,000 equates to $674.15 per 21+ year old.
Our neighbors to the north in Washington State employ 13,843 in the brewing industry that brings in an average wage of $47,688 for a total labor income of $660,163,000. The state's economic impact of $1,946,815,00 equates to $347.22 per 21+ year old.
"With small breweries in every state and nearly every congressional district in the country, craft brewers are a vital and growing part of the economy in cities and towns all across the country," said Bart Watson, chief economist of the Brewers Association in statement. "Beer lovers are spending their dollars by supporting small and independent brewers in their local communities and across the country, and its positive impact is evident nationwide."
Here's a breakdown of the top five states as it relates to overall economic contribution and contribution per capita.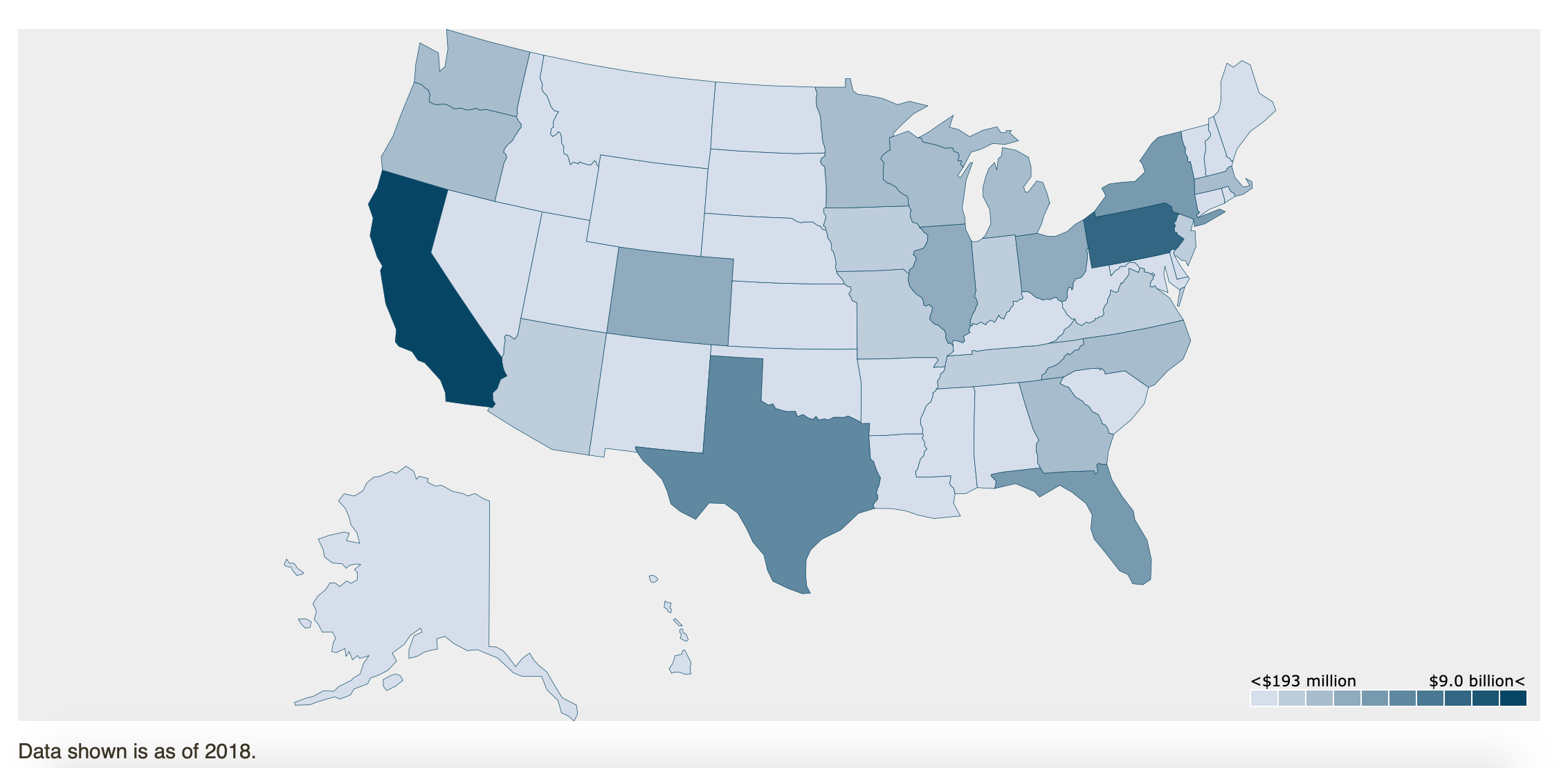 Top 5 States by Economic Contribution (2018)
California, $9.0 billion
Pennsylvania, $6.3 billion
Texas, $5.1 billion
New York, $4.1 billion
Florida, $3.6 billion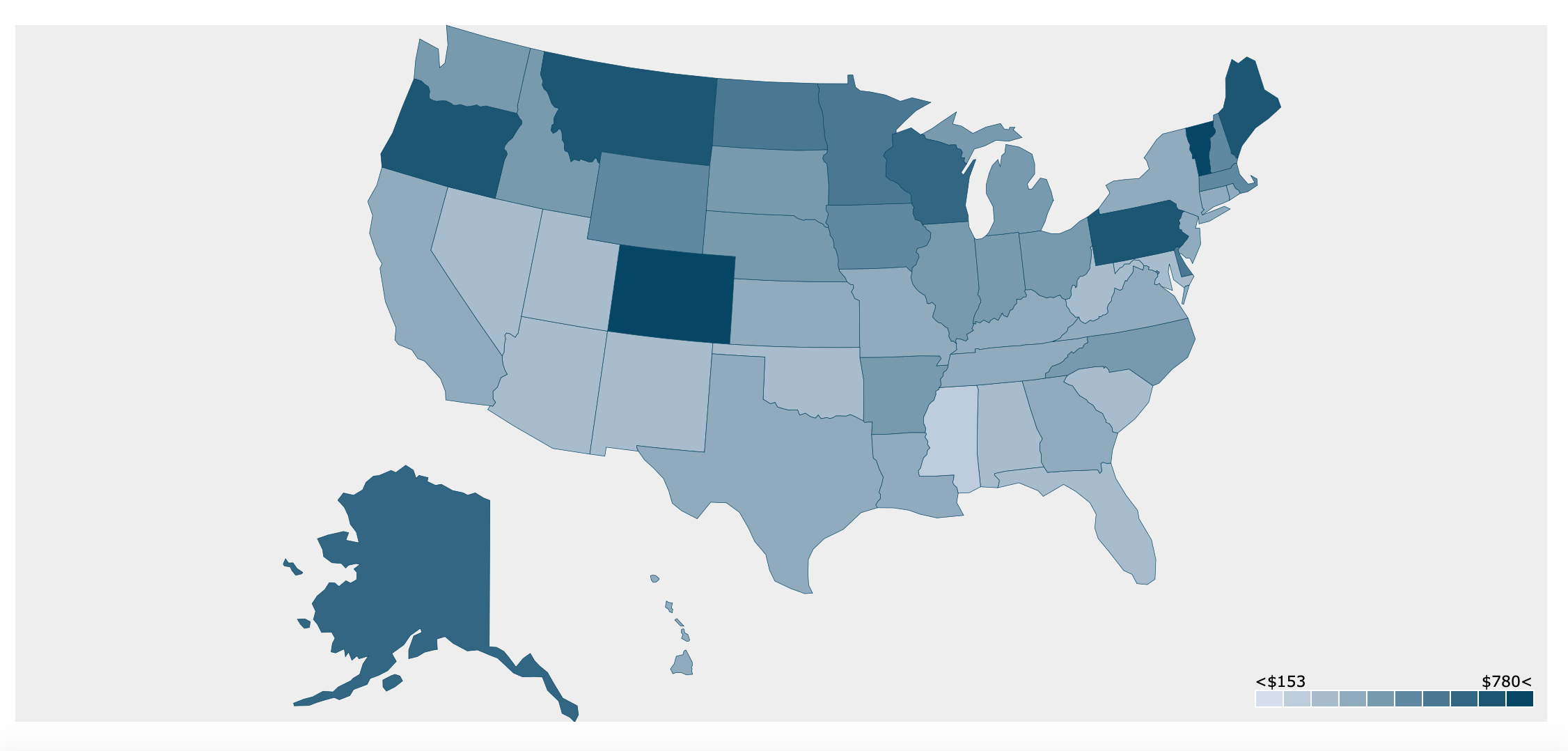 Top 5 States by Contribution per Capita for 21+ Adults (2018)
Colorado, $780 ($3.3 billion)
Vermont, $756 ($362 million)
Oregon, $674 ($2.1 billion)
Pennsylvania, $657 ($6.3 billion)
Maine, $631, ($656 million)
Additional statistics and methodology, including state-by-state data, can be found on the economic impact page on the Brewers Association website.