Brewers Association Reports 4% Growth for Small and Independent Brewers
|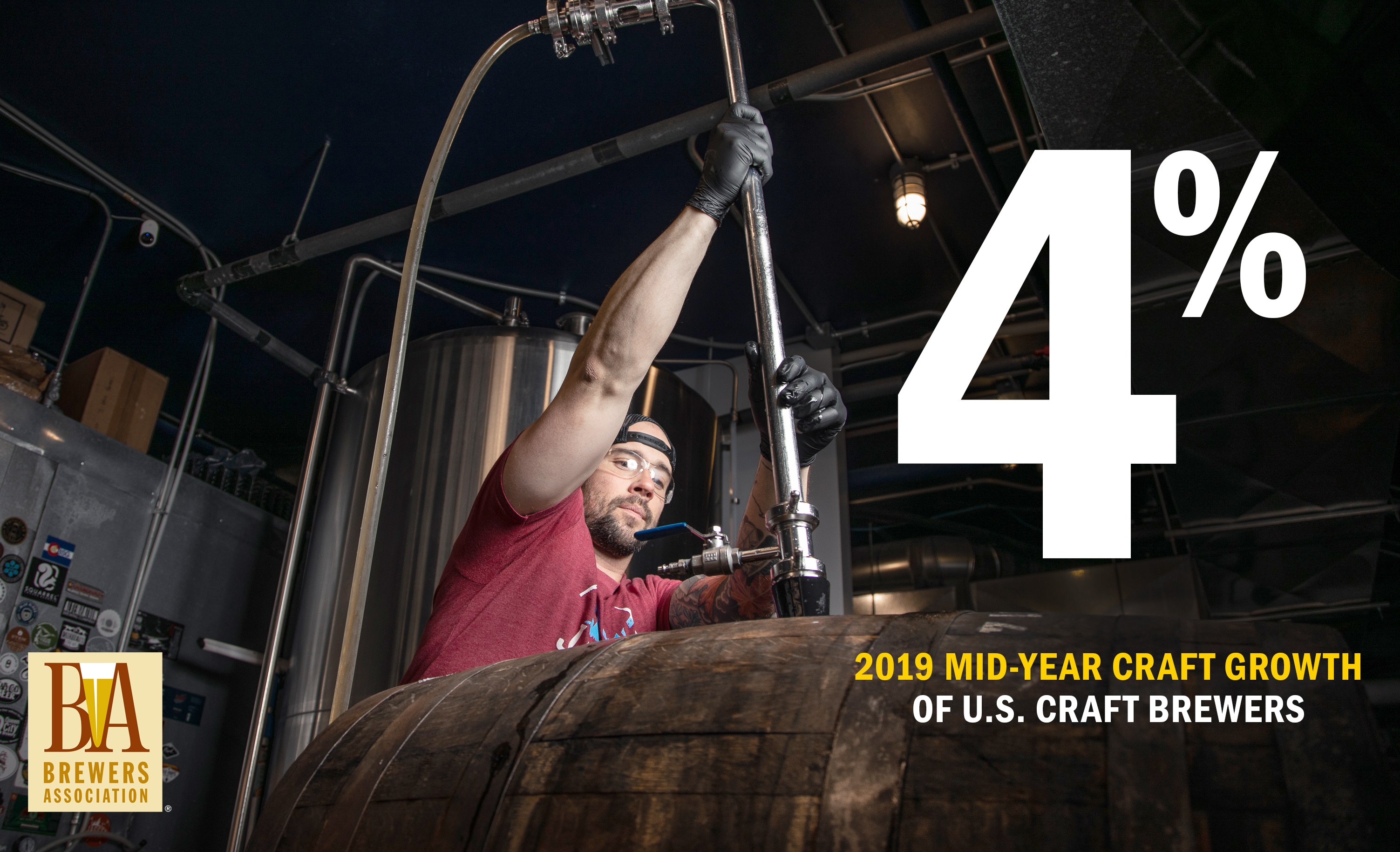 Boulder, Colo. • August 6, 2019—Growth for small and independent craft brewers1 remained steady for the first half of 2019, according to new mid-year metrics released by the Brewers Association (BA)—the not-for-profit trade association dedicated to small and independent American brewers. Production volume for the craft segment increased four percent during the first half of 2019.
"Growth continues to follow a similar pattern we have seen in the past few years, with steady rates in the low-to-mid single digits," said Bart Watson, chief economist, Brewers Association. "The majority of growth continues to come from microbreweries, taprooms, and brewpubs, whereas the distribution landscape remains more challenging for regional craft brewers."
As of June 30, there were 7,480 active craft breweries, up from 6,464 during a comparable timeframe last year. An estimated 2,500 to 3,000 breweries are in planning, based on active Alcohol and Tobacco Tax and Trade Bureau (TTB) licenses.
"Overall demand for beers from small and independent brewers continues to increase, but at levels that make it difficult for all breweries to grow simultaneously," added Watson. "This is a sign of a maturing market that will likely continue in the coming years."
1Craft brewer definition: An American craft brewer is a small and independent brewer. Small: Annual production of 6 million barrels of beer or less (approximately 3 percent of U.S. annual sales). Beer production is attributed to a brewer according to rules of alternating proprietorships. Independent: Less than 25 percent of the craft brewery is owned or controlled (or equivalent economic interest) by a beverage alcohol industry member that is not itself a craft brewer. Brewer:  Has a TTB Brewer's Notice and makes beer.