Brewers Union Local 180 Changes Ownership as John Crane Purchases the Oakridge Brewpub
|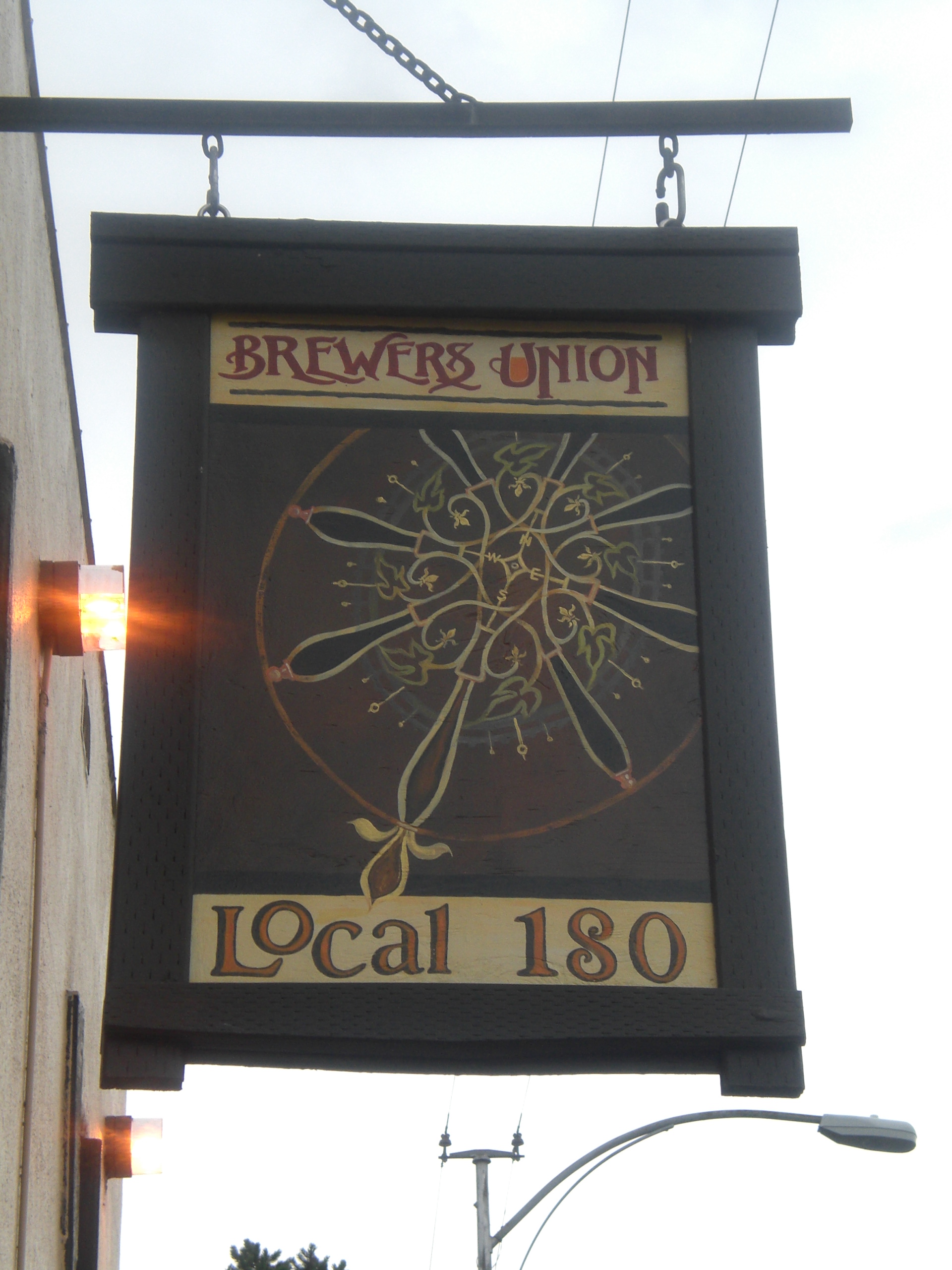 In the foothills of the Cascade range, between Eugene and Bend sits the sleepy town of Oakridge, Oregon. Once a bustling mill town until the mid 1980s, its population steadily declined after the timber industry faded and is currently home to about 3,200 residents.
Then nearly 15 years ago, Mountain Bike Oregon began hosting biking events around Oakridge. Each year more and more bikers arrived and helped revitalize the town into a gateway to outdoor adventure. There's a few hotels and an annual festival held each August.
But eleven years ago in August 2008, Oakridge became a beer town. Well more like a real ale town when Ted Sobel opened Brewers Union Local 180. Through the years Sobel brought his passion of bringing cask conditioned ales to locals and travelers passing through Oakridge. At the time it was Oregon's sole cask only breweries. There are now a second one in Porter Brewing located in Redmond.
Brewing and then selling cask ales is not an easy task. For those of us that enjoy these cellar temp cask conditioned ales pulled from a beer engine, it's a joyful experience to find a pub that honors this tradtion. And from the pub owner, it's an upward challenge to find enough interested drinkers of this traditional style ale. It it were easy there's be more than just two within Oregon.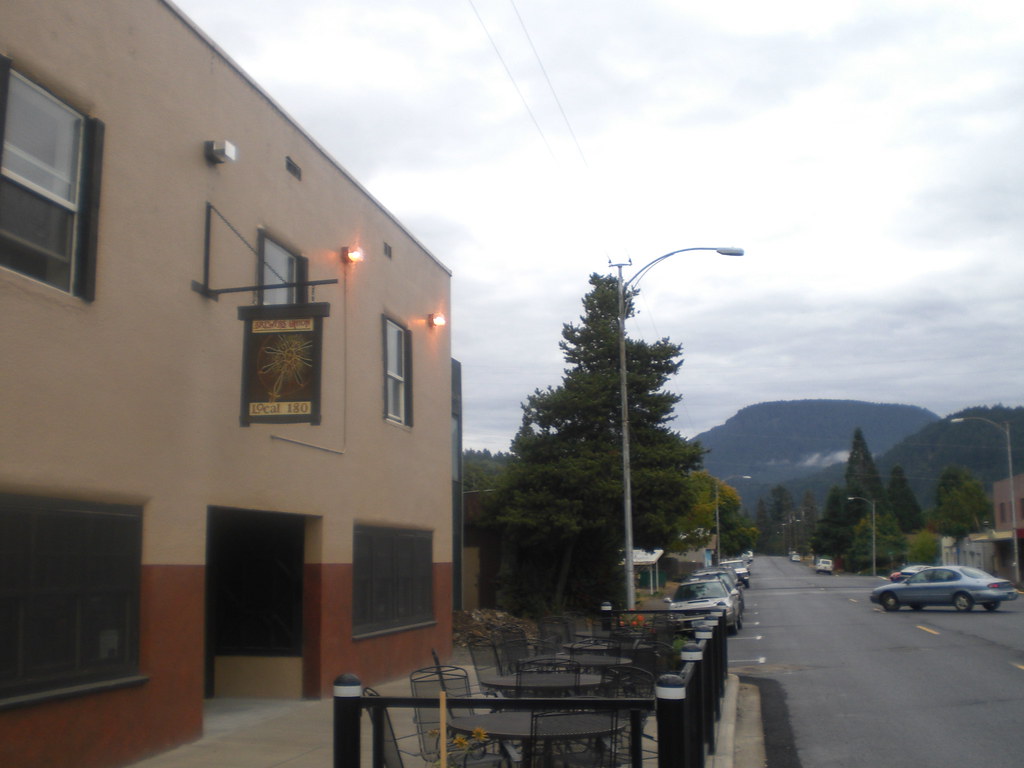 After a decade plus in, Sobel has decided to give up the reins and sell his beloved brewpub to John Crane, a younger brewer that has the same passion and desire to brew and serve cask ales. Crane is now the new owner of Brewers Union Local 180 in downtown Oakridge. We chatted via email to learn more about what's in store for the eleven-year-old brewpub.
Crane will bring his brewing skills from working at three breweries throughout his brewing career, most recently at Plank Town Brewing in Springfield, Oregon with the brewery's owner and his longtime friend Steve Van Rossem. He is now ready to take the leap into brewery ownership, something that he's been tinkering with for a few years now.
"I think I've always had an inclination to own a pub," wrote Crane. "You might say I was born to it, like a bird on the wind! By nature I am an open-hearted hospitable person who thoroughly enjoys entertaining guests."
After discovering Brewers Union shortly after Sobel opened its doors, the appeal of the friendly, inviting pub was something that Crane adored. "I discovered The Brewers Union a few weeks after Ted opened it (exactly 11 years ago), and fell in love the moment I walked through the door," wrote Crane. "I thought to myself this is the place! Meaning the quaint, sleepy little mountain community. And, "this is the space". It was perfect! The attention to detail and every little nuance, it had just opened but felt like it had been there throughout history."
And this is not Crane's first time working in Oakridge. He bartended at Brewers Union during the busier summer months during the brewery's early years. After a few visits the he and Sobel hit it off. "Ted and I became fast friends over the next few years and then he asked me to bartend for him during the busy summer seasons. My wife, me and our dog Barleywine would drive up on Wednesday set up camp on Salmon Creek, then I would work till Sunday, pack up the Vanagon, drive home and come back next week and do it all again throughout the summer."
As far as leaving Plank Town, it is simply time. I'm am ready to jump out and stretch my wings. With all the experience I've gained working at 3 different breweries; brewing, packaging, sales and promotions, organizing special events and operating a busy brewhouse with 5 employees. I'm very excited to focus my abilities on perfecting our unique brew style and pub environment. – John Crane
With Sobel's departure, the two are finalizing the details in the change of ownership. Crane writes, "We are currently in the process of changing ownership. Ted asked me to take over daily operations about 2 weeks ago and I finished my last day at Plank Town on the 4th (of September). So now it's full steam ahead on licensing applications and all the other formalities of the transition."
Taking over a brewpub in a small town is going to be a challenging one. Deciding which beers to brew, which new beers to add to the rotation, rotating a food menu are all tough decisions. Then to do this in a town of 3,200 residents is even more challenging.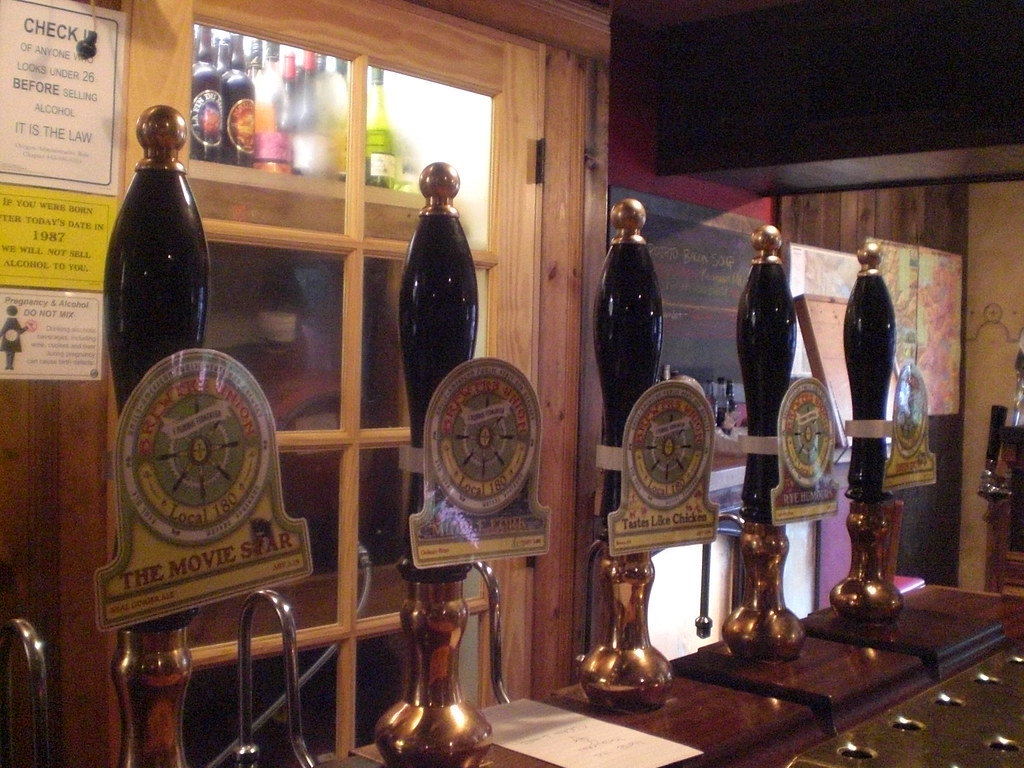 Well if anyone is up for the challenge, Crane appears to be the perfect person to take on this adventure. He's a fan of what a true public house can bring to the local community and his plans are to only expand upon what Sobel has already provided to the town of Oakridge.
"The fact is I've always been fascinated and drawn to the Public house environment," wrote Crane. "They are cozy, welcoming and always seem somehow familiar. Inexplicably it is a magic combination of all the folks that own, work and frequent Pubs that form and solidifies these community cornerstones. A Pub to me means hospitality and immediate family! It is my feeling the Pub is one of those quintessential human inventions that defines the word civilization."
Once Crane becomes fully engulfed in Brewers Union, he will continue with the cask tradition but will not shy away from brewing additional beers that will provide a more well-rounded appeal.
"We will continue putting the "Cask" in Caskadia for all Caskadians alike," writes an excited Crane. "The focus will always be on the highest quality of Real Ales. I looked into my crystal cask and it assured me the 6 hand pumps will be pulling harder than ever! I also hope to connect with kindred brewers and help spread the word far and wide."
But to take this brewing a step further Crane will be expanding the brewery with some new, fun equipment. He'll add an open fermenter, two to three brite tanks, a hand filled bottler and a few barrels for aging. Plus he'll brew some beers to carbonate that will make his pub that more appealing to a larger craft beer segment.
Crane explains, "I plan to take the beer in somewhat of a "Brewnique" direction. We will use the open vessels to top crop our very own perpetual house strain of yeast. I've always been fascinated with this tried and true old-world technique and look forward to enjoying the rich, complex flavors that it creates. The conditioning tanks will be used for lagering pilsners and the sort as well as force carbonating fizzy beers. We will be filling all our taps with ales and lagers produced in house. We will eventually add limited release bottle conditioned beers to our repertoire. I enjoy brewing beers of all styles but the focus will be on cask and the amalgamation of traditional European styles and the fortuitous/anything goes North American style of beer design. And of course, those ever popular IPAs! I do hope no one was shaking there!"
And what about Sobel? Crane tells us, "Ted has graciously offered to be available for consulting and jumping back on the brew deck from time to time."